Like GearBrain on Facebook
If you're feeling especially generous this season, gift your loved ones with luxury. These 10 gifts are both high-end and high-tech from extraordinary TVs to cars that we guarantee will be the envy of anyone.
Meural Canvas II from Netgear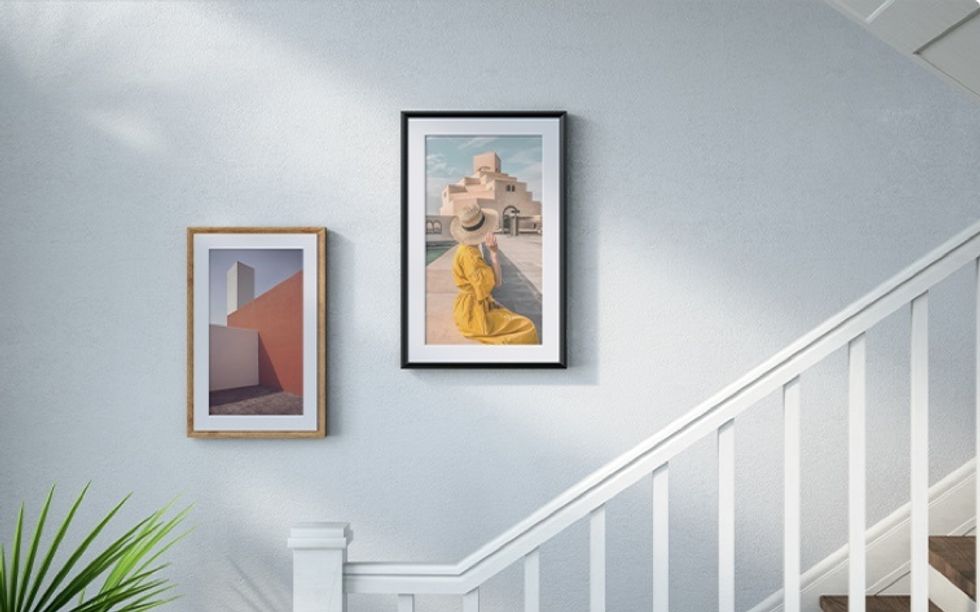 Meural
Artwork lining the walls of their home is fantasy for most. With Meural Canvas II from Netgear, that is a possibility, with digital images of famous art work, from a library of more than 30,000 works. You can also display your own images on the display, which is crisp and clear, vibrantly colorful, and with a sleek design. Use voice control with Alexa or change the art anytime with gesture control. The display is available for pre-order and starts at $399.95 — but a subscription to Netgear is necessary to access the art images.

Samsung The Serif 2.0 QLED Smart 4K UHD TV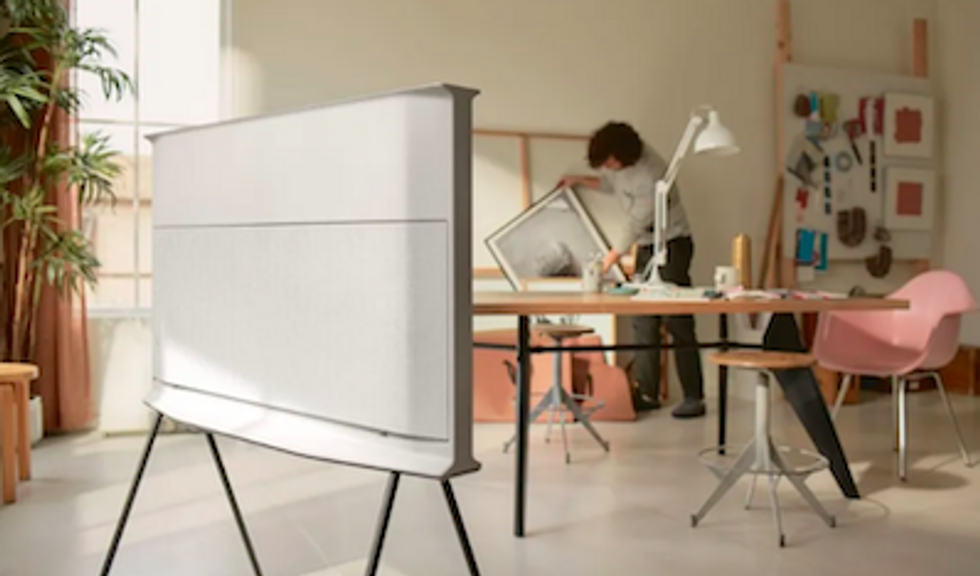 Samsung The Serif QLED Smart TV can connect to smart speakers and BixbySamsung
Big screen TVs are already fairly commonplace, but as technology advances, so do the options. With Samsung The Serif 2.0 QLED Smart 4K UHD TV your $1599.99 TV becomes a statement, with design elements that transform any room even when the display is off with art as well as an Ambient Mode. The colors are brilliant thanks to QLED technology, and the design is modern and aesthetically interesting. Connect to smart speakers, Bixby voice assistant, and mobile devices for even more convenience.

Celestron Nexstar Evolution 8 HD with StarSense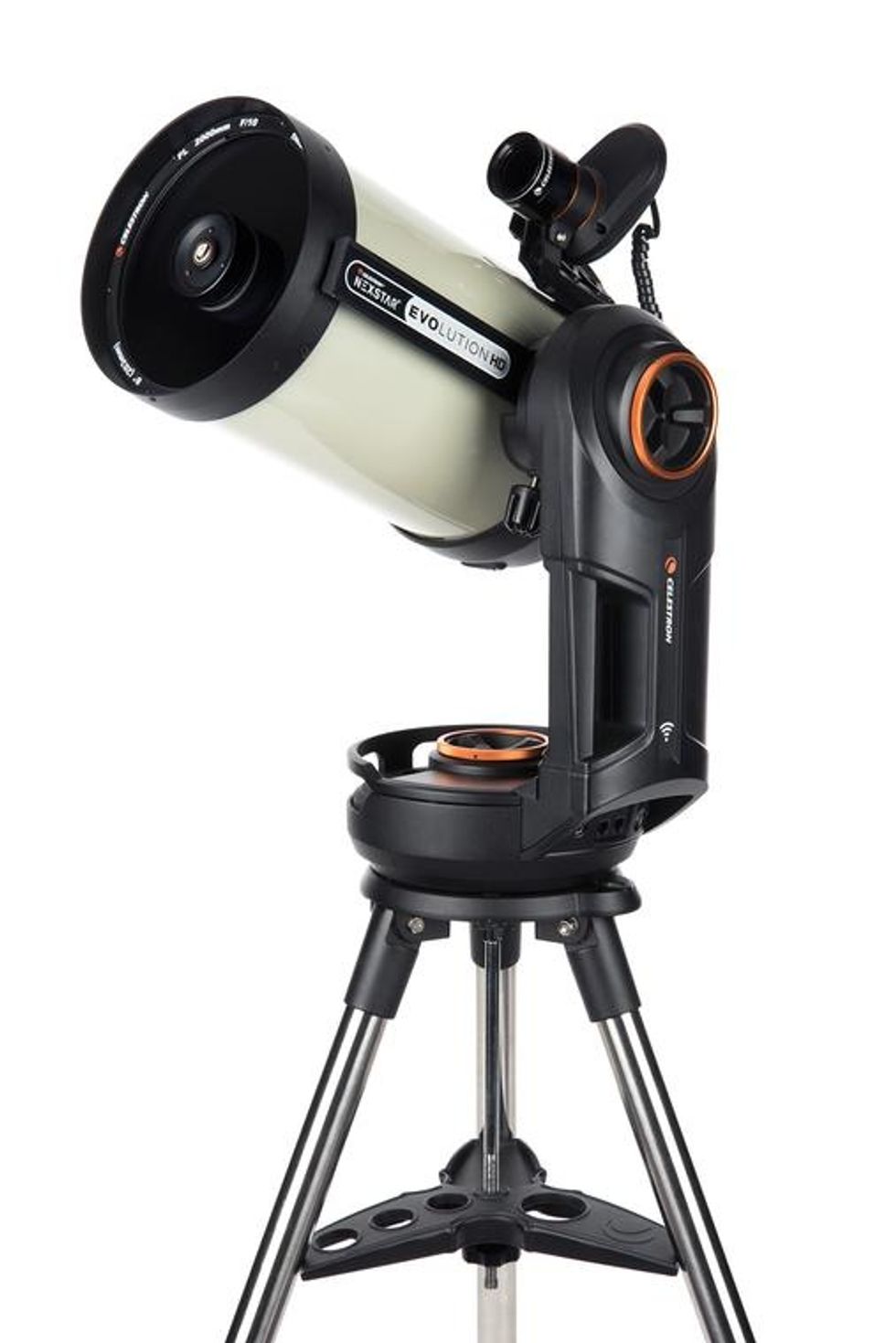 The Celestron Nexstar Evolution 8 has built-in Wi-Fi Celestron
For that special someone on your list who's mesmerized by constellations and comets, Celestron Nexstar Evolution 8 HD with StarSense is an out-of-this-world telescope with futuristic features including auto-alignment. Wi-Fi is built-in, and the battery life is long enough to stay up all night observing the endless sky. The visuals on this $2,349 telescope are extraordinary and the astrological education is unmatched.

Automobili Pininfarina Battista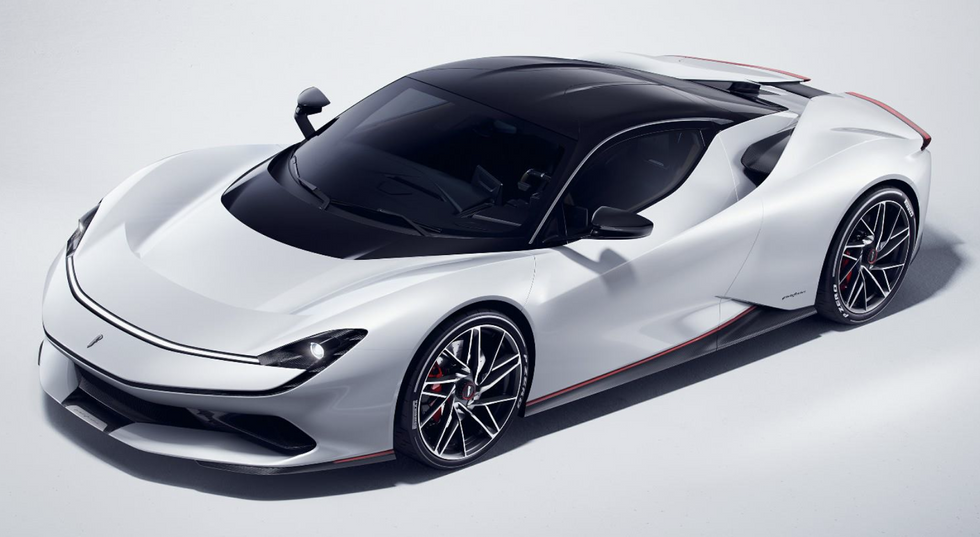 The Automobili Pininfarina Battista can hit speeds of up to 217 mph Automobili Pininfarina
If you happen to have a cool $2 million burning a hole in your pocket, make someone's holiday heavenly by presenting them with the Automobili Pininfarina Battista hypercar. With 1,900-horsepower and speeds up to 217 mph, this standout at the latest Geneva International Motor Show is sure to impress even the savviest car enthusiast. Zip from 0-62 mph in less than two seconds flat, and cruise in complete luxury. Only 50 of these impressive automobiles are expected to be available to U.S. buyers, so the wow-factor will be epic. Deliveries expected sometime in 2020.

Control4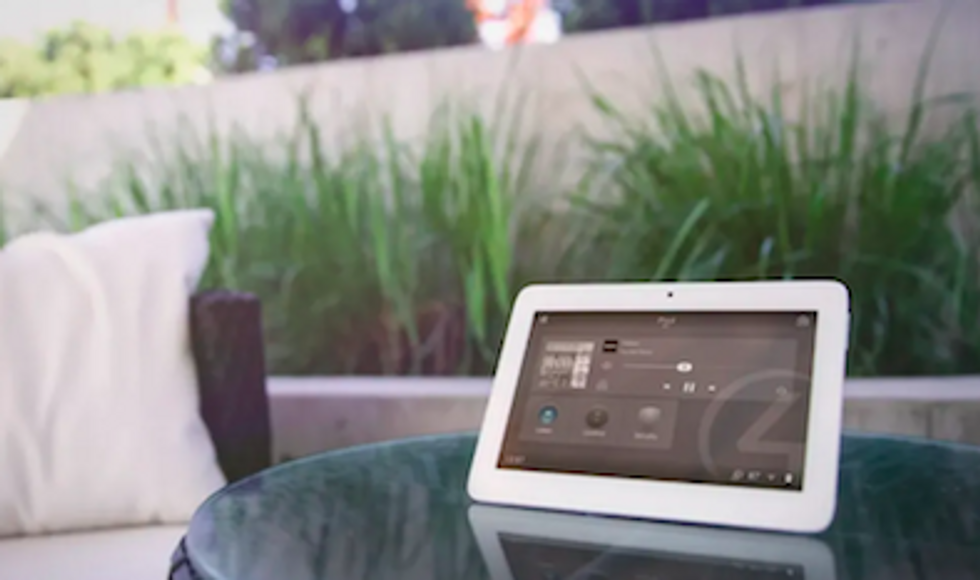 Control4 lets you run your entire smart home from a single screenControl4
For a full-home control system that makes total integration and automation a breeze, Control4, with Google Assistant now added, is the all-in-one home helper. Devices and gear hooked up to Control4 are now seamlessly supported by the system, using a smart phone or voice commands to do anything from locking the door to turning on the lights. Check cameras, change climate, and so much more. No matter the size of the space, Control4, with pricing starting at $2,000, has it covered, securely and seamlessly.

Tag Heuer Connected Modular 45 Smartwatch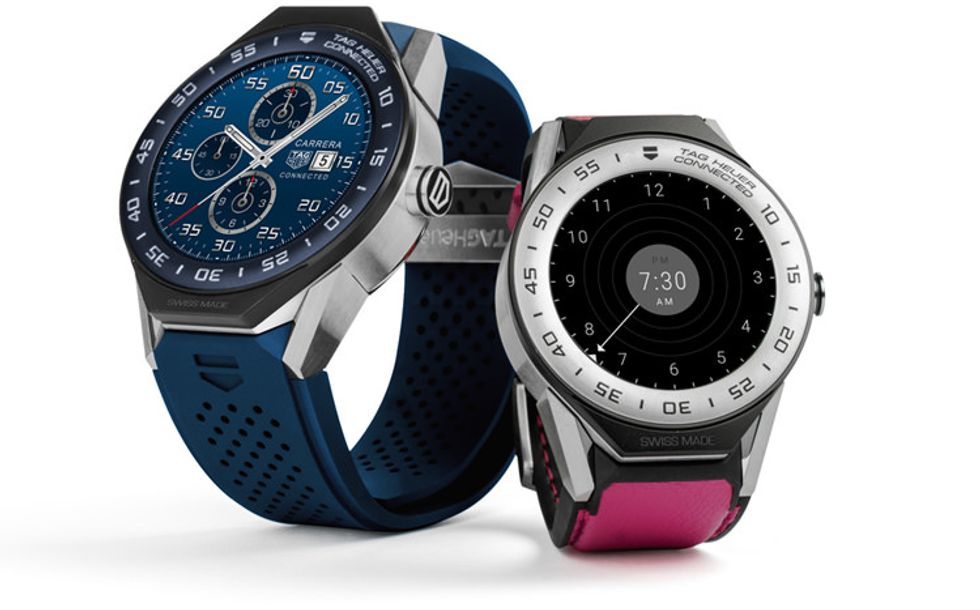 The Tag Heuer Connected Modular titanium smartwatch Tag Heuer
There's a world of smartwatches waiting to be snatched up this season, but one that's super special is the Tag Heuer Connected Modular 45 Smartwatch, which starts at $2,200. As the first Swiss brand to sell a prime piece, the titanium watch is impeccably designed and customizable. Use the GPS or Bluetooth features, take calls, and much more. Tag Heuer always takes things up a notch, and anyone who wears one is instantly in style. Function and fashion really do tick. See some other GearBrain-gathered Swiss smartwatches for additional gift options.
Bowers & Wilkins' Formation Line with Wi-Fi Mesh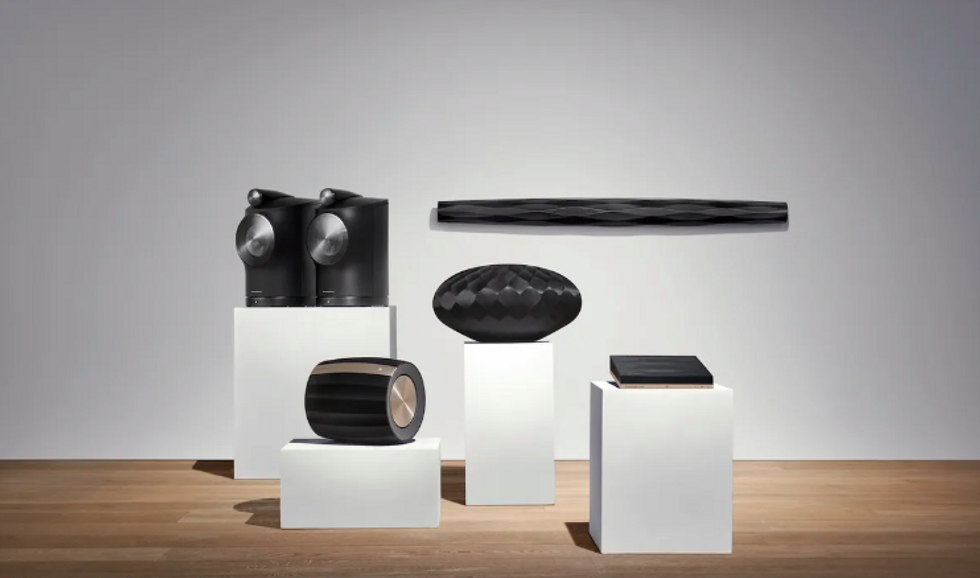 Bowers & Wilkins home audio line of products start at $449.99 Bowers & Wilkins
There's surely a music-lover on your gift list, and Bowers & Wilkins is well-equipped to make their season sound a whole lot better. The brand's Formation Suite is comprised of six sleek sound products, starting at $449.99, and are designed to be smart, streamed together, and synchronized. The products are wireless for sleekness, and look as beautiful as the sound they deliver. Consider this gift the "Rolls Royce" of home audio. Read more about the line on GearBrain.

Forge Clear Ice System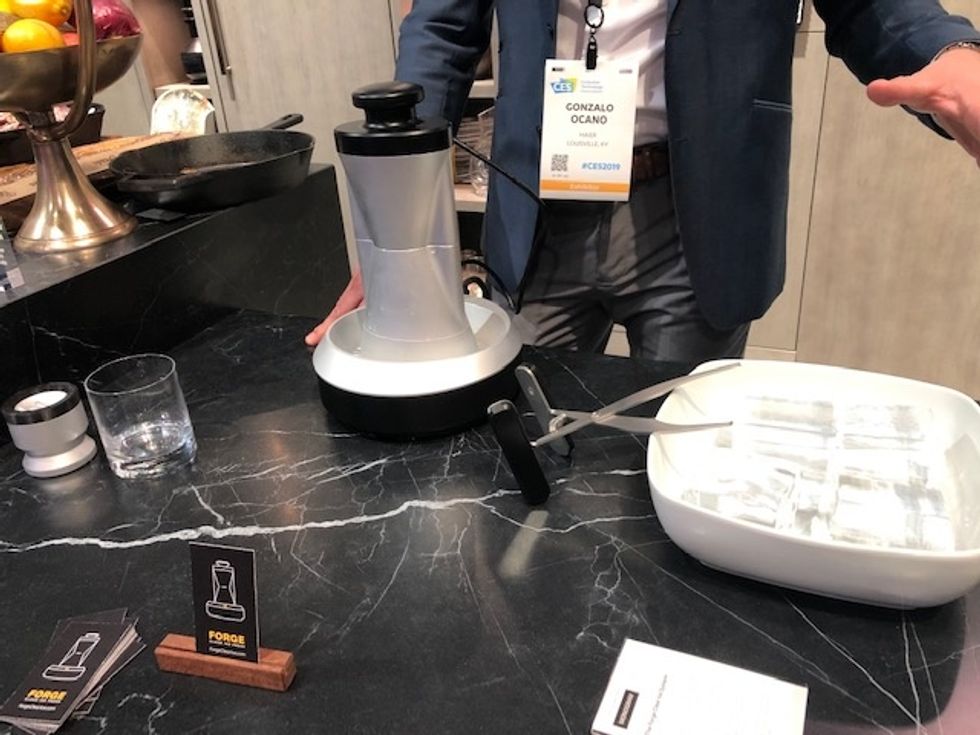 The Forge Clear Ice System transforms ice blocks into perfect spheres GearBrain
Sipping cocktails is one way to ramp up the holiday cheer, and Forge Clear Ice System can take an ordinary drink and turn it into something far more special. The $1,299 machine takes ice blocks and transforms them into shapes, from perfect spheres to customized cubes. Companies can carve in logos, wedding parties can toast the new couple with creative designs, and folks at home can get into the frozen fun just because. It's available for pre-order now, with hopes for having it in-hand sometime next year.

Louis Vuitton Eye Trunk with Strap for iPhone X and XS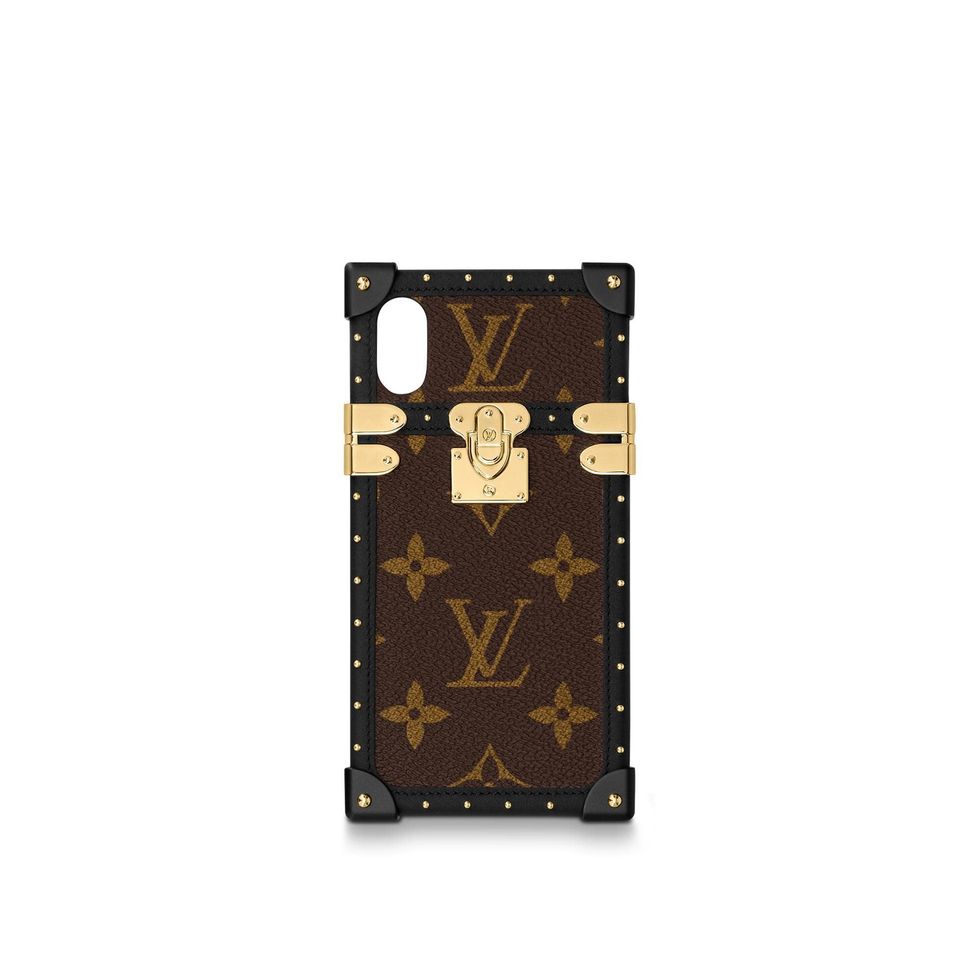 The Louis Vuitton Eye Trunk with Strap is a $1,540 smartphone case Louis Vuitton
For those with expensive taste, even their accessories must be big-ticket items. Fans of designer Louis Vuitton know the brand's beautiful bags and clothing well, but what about something to style up smart phones? Now fashionistas can feel fully fabulous with the $1,540 Louis Vuitton Eye Trunk with Strap meant for a smartphone. The familiar logo design and high quality is classic, and the phone will be protected while looking pretty. It comes in two shades and costs more than the phone itself. Go figure.

Master & Dynamic MW65 Headphones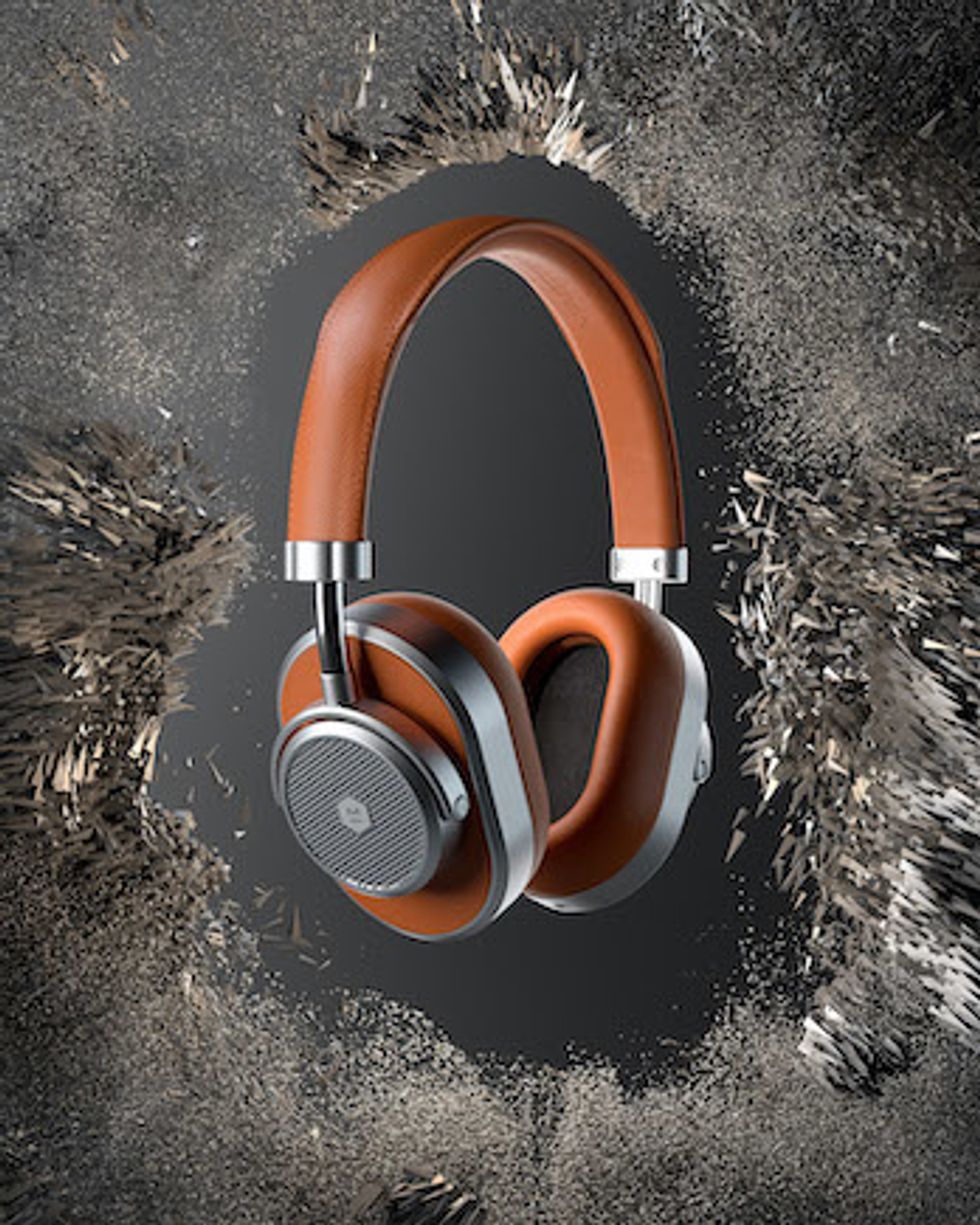 The noise-cancelling headphones from Master & Dynamic have a 12-hour battery life Master & Dynamic
A nice pair of noise-cancelling wireless headphones is a gift that suits just about anyone, and Master & Dynamic make a great pair of over-the-ear headphones that are lightweight and comfortable. Any outside sound is filtered out through these $499.99 beauties, so the music is crisp and phone calls are clear. Battery life lasts 12 hours, so half the day can be spent without distraction. Comes in four colors.

From Your Site Articles
Related Articles Around the Web
Like GearBrain on Facebook