Parents are typically the ones doing the gifting in their lives, making sure their children, and even friends, are getting that perfect present. So thinking of a way to celebrate them is a nice gesture. And while they may be focused on creating a great home, parents still have their playful side too.
These 10 gifts are sure to please the parents you know, whether they have a very young baby at home, want to curl up with some Netflix in the evening, or are hoping to create a perfect cozy space for them and their family.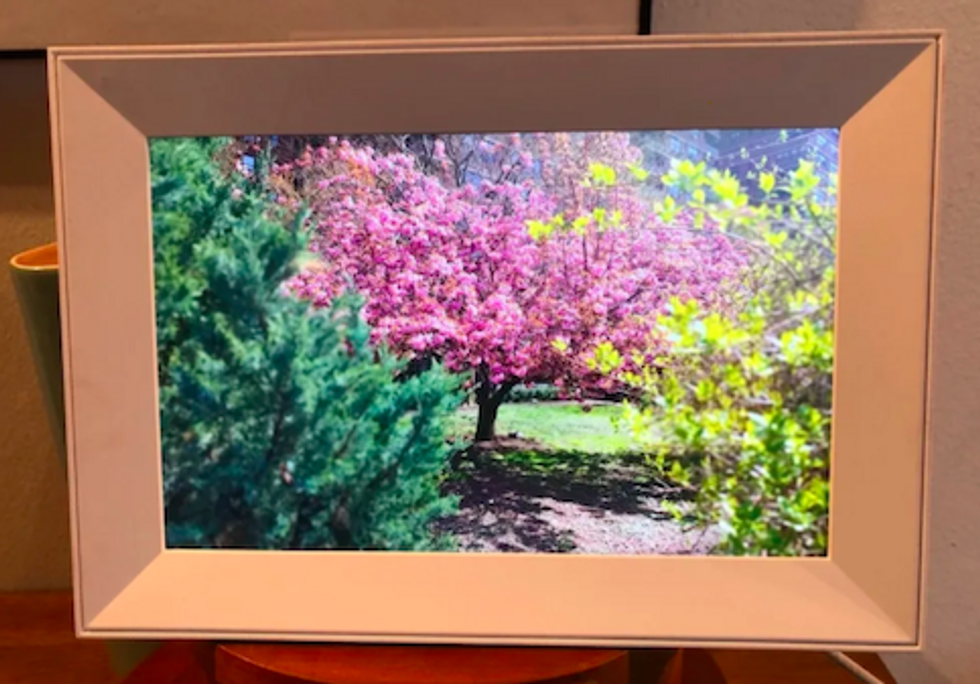 The Aura by Carver can push out images from your digital photo libraryGearBrain
Aura by Carver

Aura is a brand of digital frames that not only stores digital images you upload yourself, but allows others to send photographs to the device as well, from wherever they may be. And considering the social distancing almost everyone is facing today, we think digital frames make a wonderful addition to anyone's life — particularly parents.
Images are beautifully lit, the $189 Aura by Carver frame itself is clean and well-designed, and in short, it's easily worth considering as a holiday gift if for no other reason than to help make people feel a little bit closer to each other today.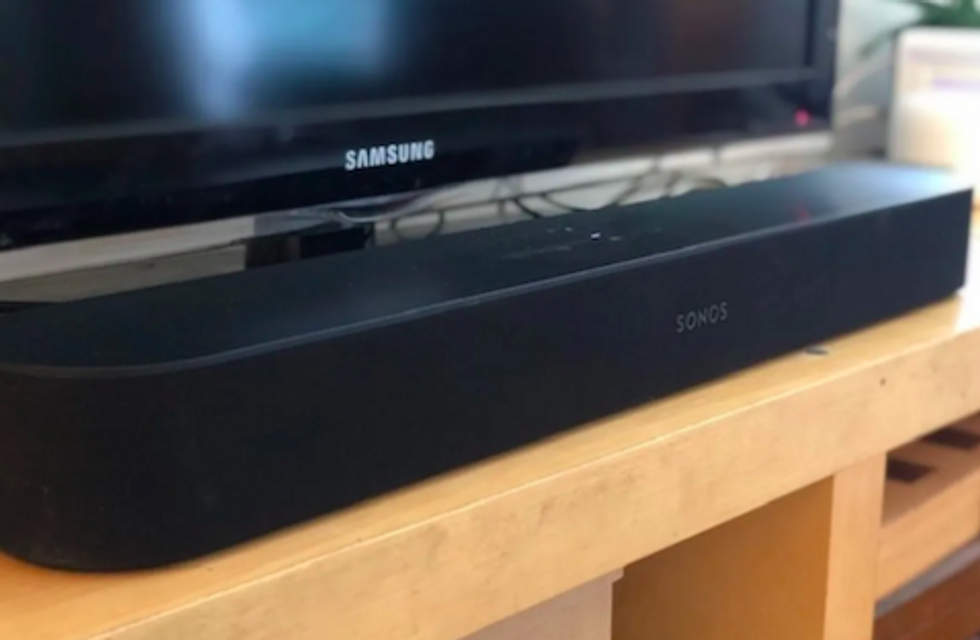 Sonos Beam has a clean, modern designGearBrain
Sonos is a brand known for its speakers that work together to create directional and surround sound experiences. The speakers can connect to a TV or a music app, but keenly tie together to network for a multi-room experience. What's nice about Sonos if that if you buy one, the next Sonos speaker will work with it as well. You can then build — easily — a surround sound experience.
We find the $399 Sonos Beam to be a solid sound bar, with the sound it produces full and bright. Dialog is extremely clear, bass is big, sound is rich, plus the bar has a great clean and modern design, which parents trying to streamline their space will likely appreciate.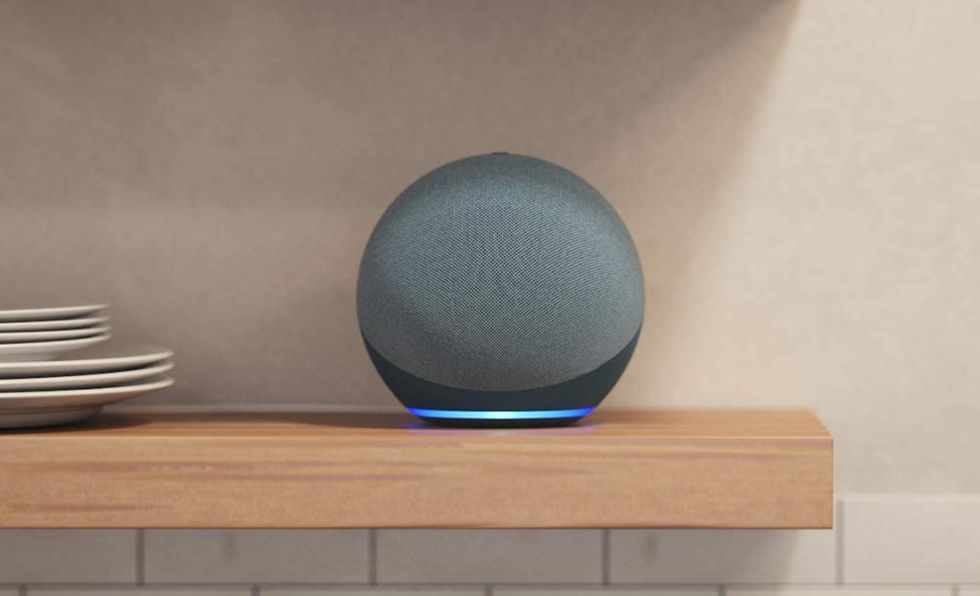 Amazon Echo (4th Gen) has an entirely new look Amazon
Amazon Echo (4th Gen)

Amazon updated their Alexa-enabled Echo smart speaker this year with a cool new design, plus an added bonus: a Zigbee hub inside. For any parents on your list who are busy building a smart home, this extra perk is a great one, opening up the number of smart products they can add into their living space. Of course, the new Echo is also an exciting update with a great look, solid sound, and all the regular features you can expect including the ability mute the microphone when you just want some privacy.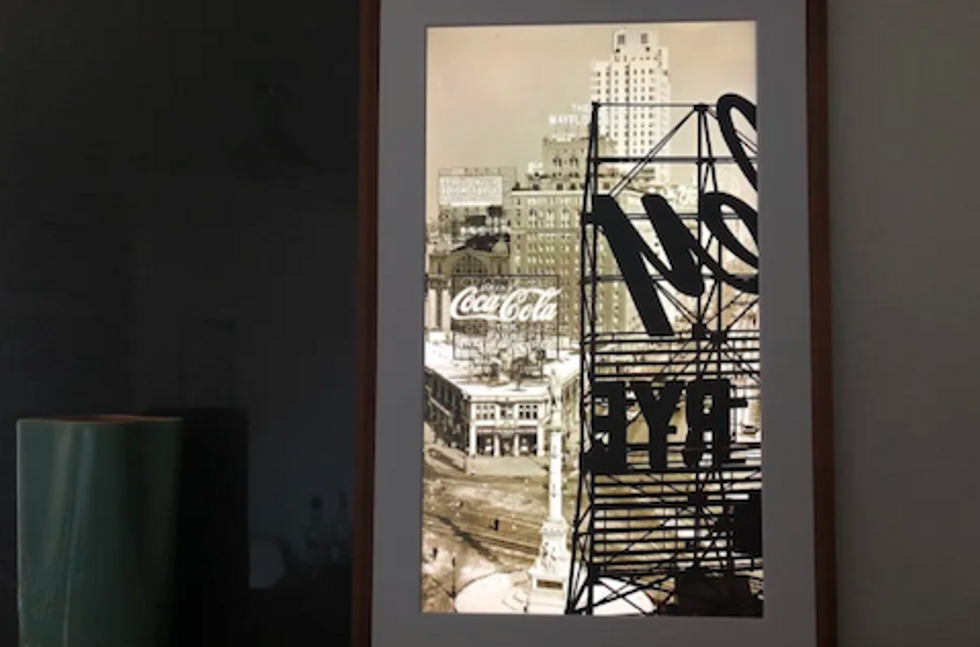 Meural Canvas II has access to free digital art, even famous photographs and paintings.GearBrain
Meural Canvas II

The Meural Canvas II, which starts at $399.99, is one of those connected devices that's a joy to have. It does one thing — send images, mostly art, into your home — and it does that very well. It's pretty simple to set up, it's easy to use, and it evolves; You can get new art frequently, and change up what you see.
You can choose between four different kinds of frames, including wood, and images play to really any viewer, from those that are more graphic and colorful in nature, perfect for a child's bedroom, to playlists designed for fans, like the curated set focused on HBO's "Game of Thrones." There are also images from National Geographic, The New York Public Library and even Magnum Photos, which reps famous photographers.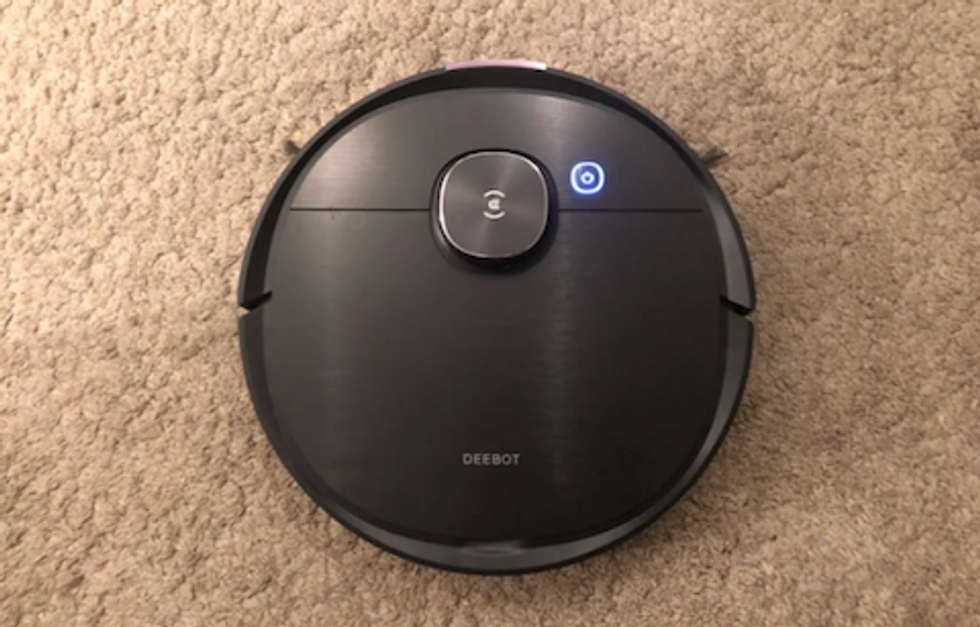 The Ecovacs Deebot Ozmo T8 AIVI cleans and watches a home with a built-in security cameraGearBrain
Robot vacuums are time-saving friends, able to clean your floors and rungs while you tackle other things in your home. The Deebot Ozmo T8 AIVI is one of the latest from Ecovacs, a sleek looking robot that is a champ at vacuuming but has one significant hidden feature that really makes this a standout: a hidden camera that can watch your home from an app. That's a security feature parents may really appreciate.
One of the features touted by Ecovacs is also the ability of the $799.99 T8 AIVI to remove bacteria through mopping and vacuuming. Plus the vacuum, during GearBrain's testing, worked extremely well, could be scheduled to clean, and even avoid obstacles in its path like cables. It's a splurgy gift, but one parents, who are constantly working to keep a home clean, will likely adore.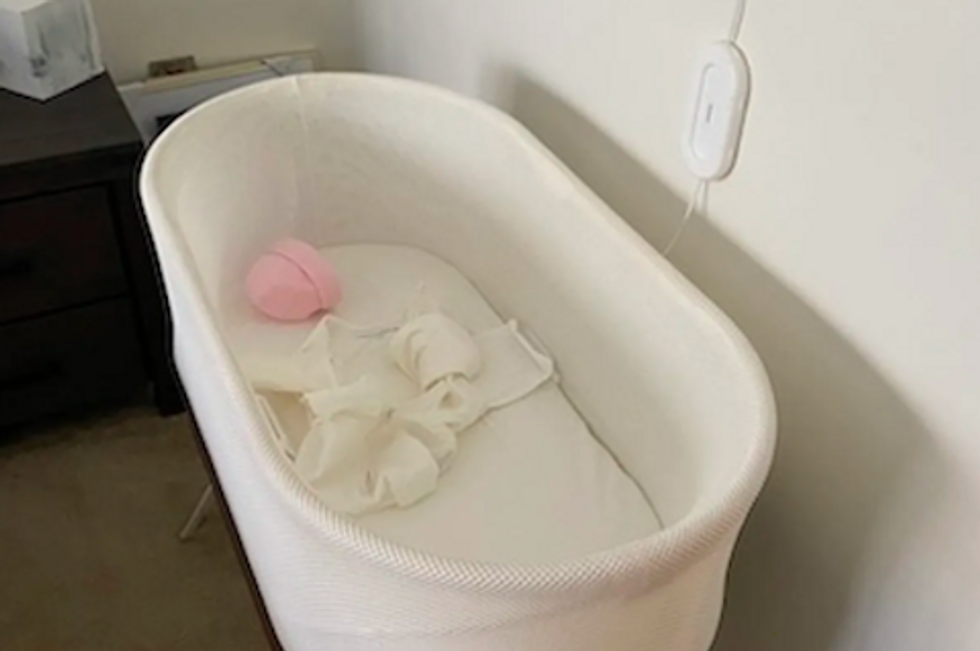 The Snoo Sleeper Bassinet rocks a baby to sleep, responding to its criesGearBrain
Snoo Smart Sleeper Bassinet is exactly as it sounds — a responsive connected baby bassinet that helps your baby sleep. It gently rocks as white noise plays to soothe a baby who is swaddled in a sleeper attached to the bassinet. Created by Dr. Harvey Karp, the $1295 Snoo was designed to recreate the calming sensations a baby experiences while in their mother's womb. The primary feature, however, is its ability to sooth an upset baby without waking parents. The sleeper does this by responding gradually to a baby's cry with increasingly more motion and sound from inside the bassinet. For brand new parents, or those about to become parents, this may be one of the most indulgent gifts you can imagine giving them this year.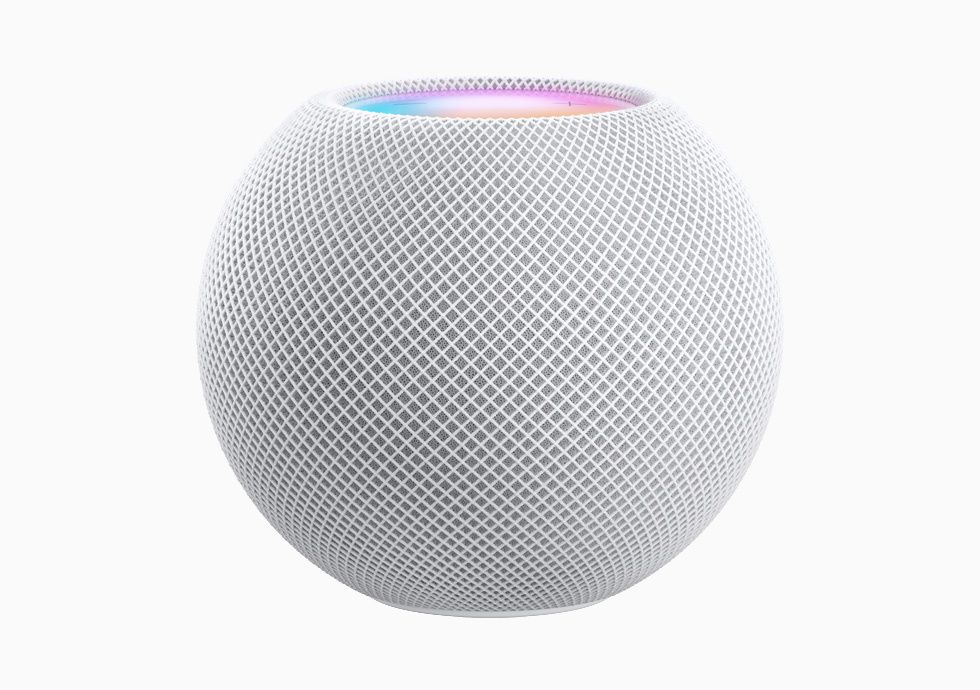 The Apple HomePod Mini is the first upgrade of Apple's smart speaker in years Apple
Apple HomePod Mini

The new HomePod mini speaker is two years in the making, and the radical updated design belies that effort. A speaker with sound on its mind, the new HomePod Mini has a full range dynamic driver, a pair of passive radiators for optimum bass, and an acoustic wave guide for 360-degree sound experience. There's also a three-microphone array inside, plus a fourth that faces inward to help it better detect speakers talking to Siri even while music is playing.
There's also a new Apple S5 chip inside which allows the device to tap into something that the company calls computational audio — this allows the HomePod Mini to analyze audio and then tune the drivers and radiators in real time. The speaker comes in space gray and white, just as the original HomePod, and will be priced competitively at $99 — placing it right up against the Nest Audio and the Amazon Echo (4th Gen), both priced at $99 each.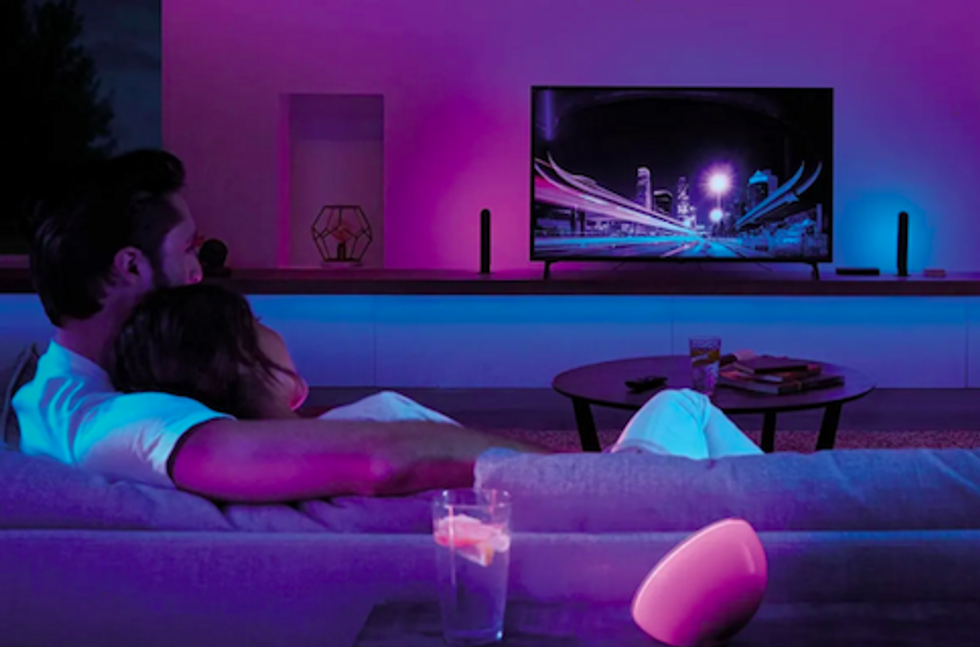 The Philips Hue Sync Box can automate lights to change depending on what's playing on the TVSignify
The $230 Philips Hue Sync Box can treat parents to a fun and impressive addition to their home by syncing the lights around this device to whatever is playing on their TV. You can adjust the brightness, pick from three modes (video, music and game), and select one of four intensity levels ranging from subtle to extreme.
Plus, for smart home families, the device can be controlled by speaking to Alexa, Siri or Google Assistant, and works with anything plugged into a TV using an HDMI cable. That means video game consoles, streaming sticks, satellite boxes, Blu-ray players, and anything else where someone consumers media. And yes, it's great for gamers too.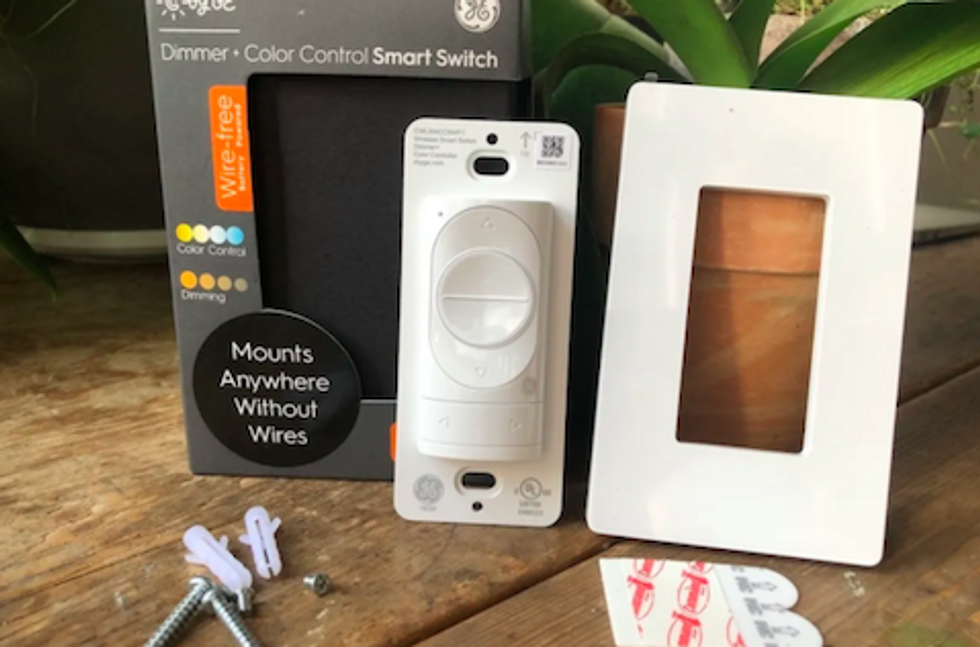 You can add a dimmer anywhere with the C by GE Wire-Free Dimmer and Color Control Smart SwitchesGearBrain
C by GE Wire-Free Dimmer and Color Control Smart Switches

What parents want most is to simplify their lives, and while a smart switch may not be top of mind for a holiday gift, these from C by GE may be perfect. Many smart switches have to be wired into a wall. But the new wireless line from C by GE eliminates that huge pain point. You can honestly just stick these C by GE Wire-Free Dimmer and Color Control Smart Switches on the wall with simple 3M strips and put them anywhere someone wants a dimmer switch all without having to do any wiring. At about $23, they're also extremely budget friendly.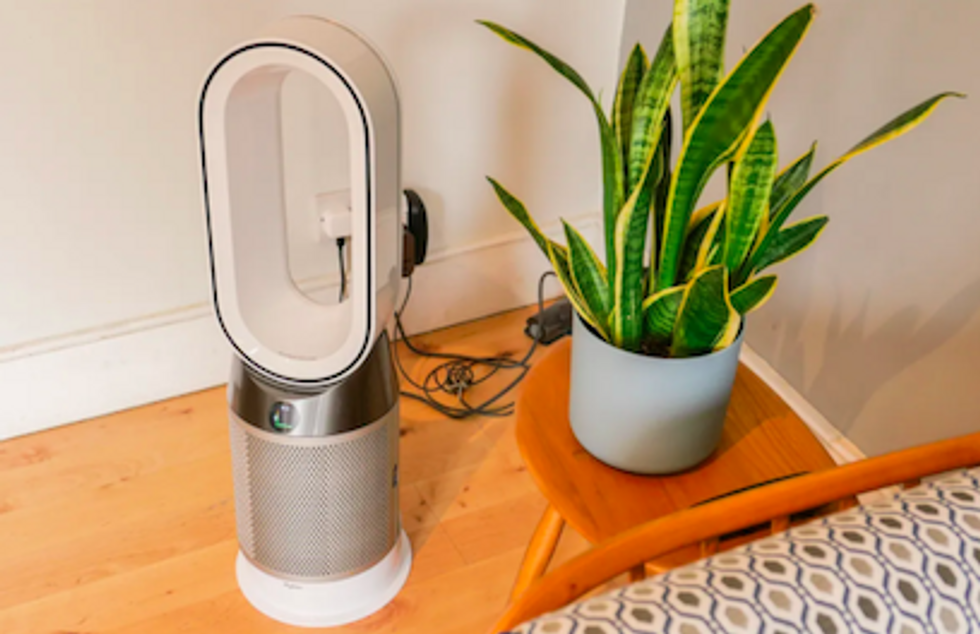 The Dyson Pure Hot+Cool is extremely quiet and can fan a room, or warm it up depending on the settingGearBrain
A tall fan, without blades, the $650 Dyson Pure Hot+Cool fits in neatly into any home with its attractive silver and glossy white finish. When not used to heat or cool (although it's not an AC unit), it can also be kept stationary, where it quietly — and automatically — cleans the air when pollutants are detected. The Dyson also has support for Alexa, once connected to your Wi-Fi network. But ultimately you get a well-designed product that looks smart and feels like it is built to last, keeping a watchful eye on air quality, then springing into life when needed.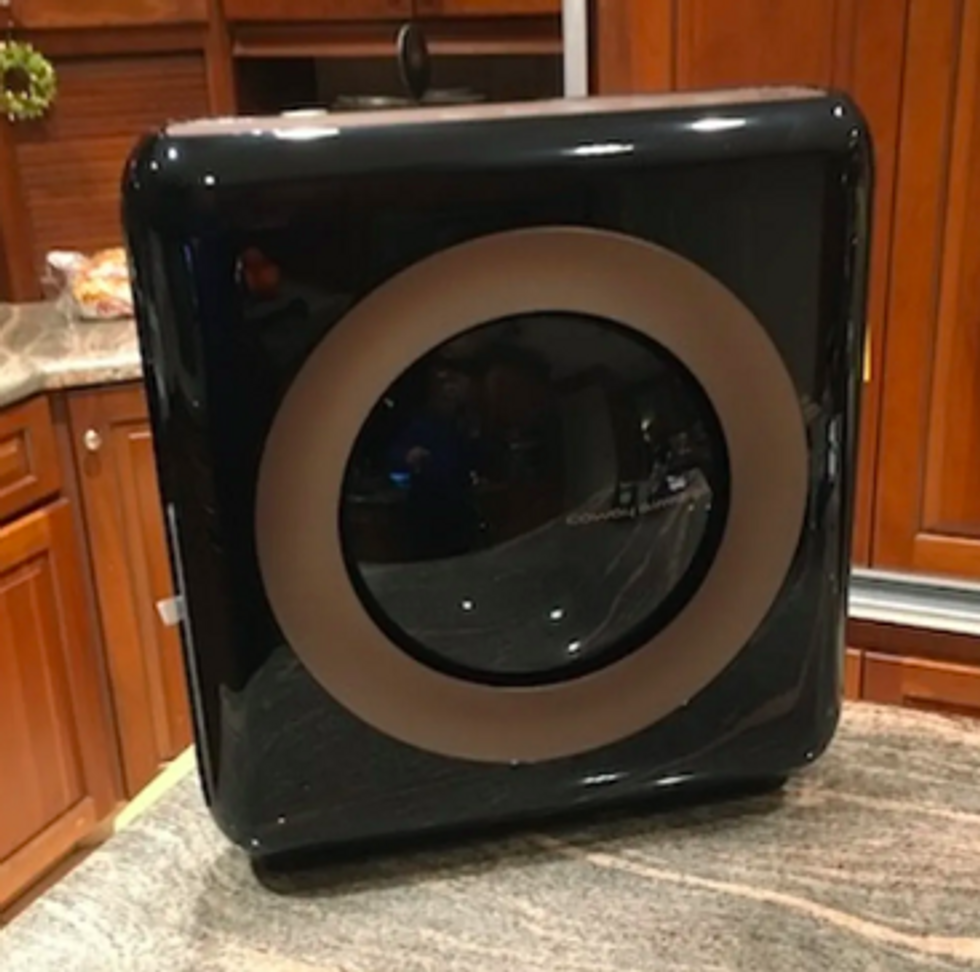 Coway Airmega monitors and also cleans the air GearBrain
GearBrain is clearly a fan of smart air monitoring devices, which is why we're adding a second one to our holiday list for parents. However, while they can help you stay on top of the air quality in your home, they don't clean the air. But the Coway Airmega smart air purifier does both, while also connecting with either Alexa- or Google Assistant-enabled devices. We found it performed exceptionally well, and by purifying the air, extended the ability of what a typical smart air monitor can do. For parents today, clean air in their home, and knowing everyone is safe, is a nice thing to have.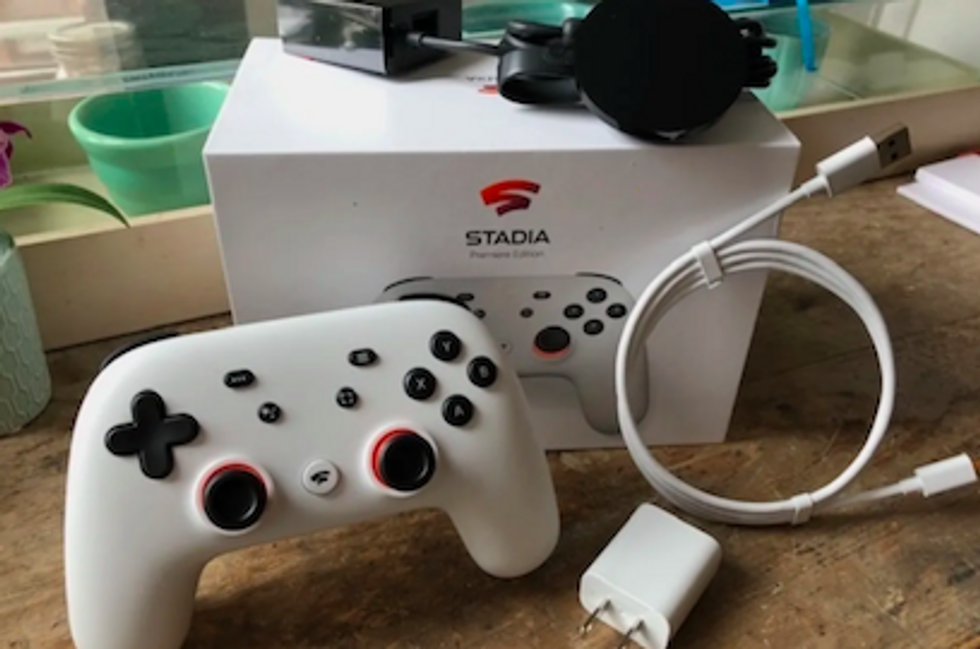 Google Stadia is an at-home gaming device that lets taps into a huge cloud-based gaming systemGearBrain
Google Stadia

Stadia is a blast. Let's start there. Once you're set up, having the ability to play anywhere you want, is pretty great. The games are fun, well-rendered, hook you quickly, and we had really good experiences in terms of resolution on our TV and frankly our Chrome browser too. The entire set up for Google Stadia is $99 — and that includes one month free access to games, with pricing $9.99 a month after that. This is a fun option for families (especially parents) particularly as a budget entertainment option at home — and a great treat for the holidays.
Introduction of The GearBrain, The First Compatibility Find Engine for Smart Devices www.youtube.com