Holiday Tech Gift Ideas for Parents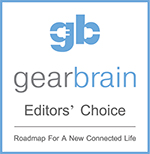 Updated November 17, 2017 When we were children, our parents did all the holiday shopping and we reaped the rewards as we eagerly opened our gifts. Now it's time to give back to mom and dad with holiday tech gifts they'll be sure to appreciate. Dad doesn't need another neck tie and mom has had it with the flowers. Show the folks who raised you how much you care with a gift that's ultra-modern, useful, high-tech and fun.
Dojo: Security Made Smarter – Holiday Tech Gift Ideas for Parents

BullGuard
With all the smart devices we collect, security is a top concern. That's where Dojo by BullGuard comes in as a comprehensive security suite for smart homes with numerous Wi-Fi enabled devices. Protect mom and dad's high-tech stuff from hackers, malware, viruses, cyberattacks, and privacy breaches. Dojo's app gives real-time feedback and constantly adapts to the home making it better protected as new devices are added. Make mom and dad feel safer this season for $199.99.
Amazon Echo Spot: Spot-On Sensational – Holiday Tech Gift Ideas for Parents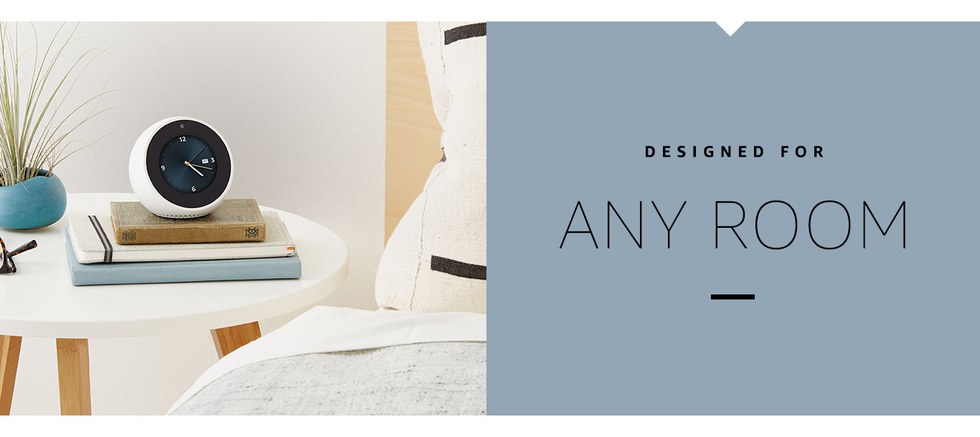 Amazon
Echo Spot is the perfect gift for parents who want the thrill and convenience of voice-controlled technology in their lives. Amazon's round-shaped device is about the size of an alarm clock, with a 2.5-inch display, but does far more than wake you from a sound sleep. Echo Spot connects to Alexa and links to a variety of smart devices your folks may already own, and plays music, videos, news and more. There's even a video calling feature so mom and dad can check in on ya! Echo Spot sells for $129.99 and you can pre-order now for the anticipated December 19 release date.
Roomba 980: Second Pair of Hands — Holiday Tech Gift Ideas for Parents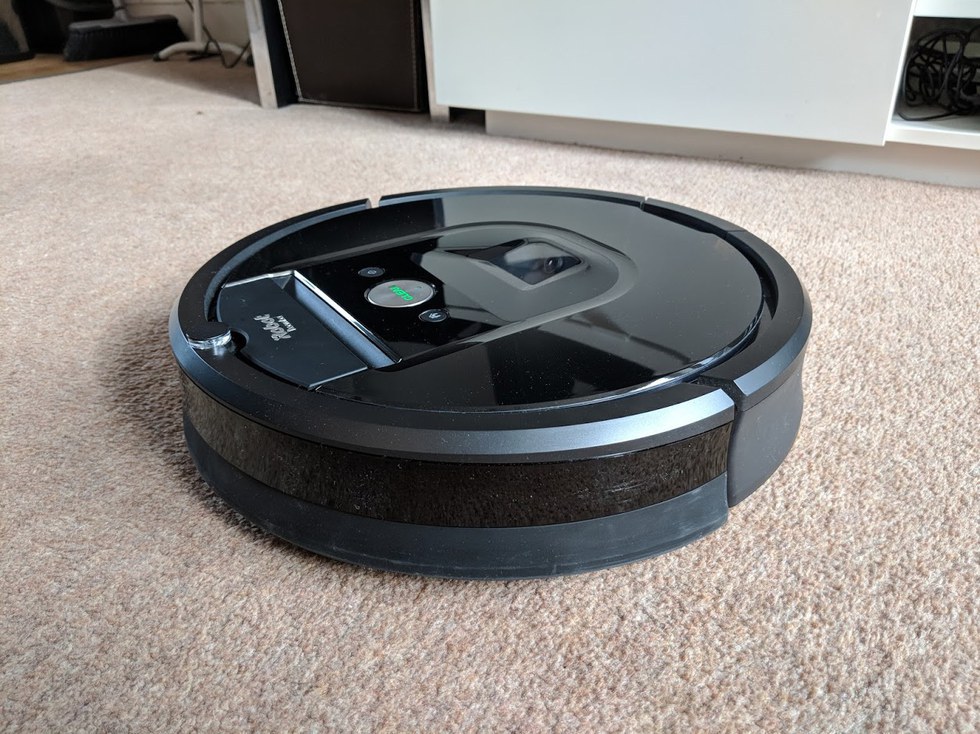 Roomba
Who has time to clean with kids are underfoot? No parent, that's for sure. Even more reason that any parent on your list would be thrilled with the iRobot Roomba 980, a robotic cleaner that can be paired with Alexa and Google Assistant to let someone just shout their cleaning emergency and have it vacuumed away. While the Roomba 980 starts at $900, the company is currently offered $100 for the holidays with free shipping as well. That's a merry bit of news.
Roku Ultra: Savvy Streaming – Holiday Tech Gift Ideas for Parents

Roku
For parents who love relaxing and enjoying in-home entertainment, Roku Ultra is powerful and wireless, allowing them to enjoy heavy streaming in HD, 4K, and HDR. The voice remote adds another layer of convenience, as does the lost remote finder button. No more fishing under the couch cushions. Mom and dad will tune in to over 500,000 TV shows and movies for nearly endless entertainment. Roku Ultra costs $99.
FridgeCam by Smarter: Stock Up the Smart Way – Holiday Tech Gift Ideas for Parents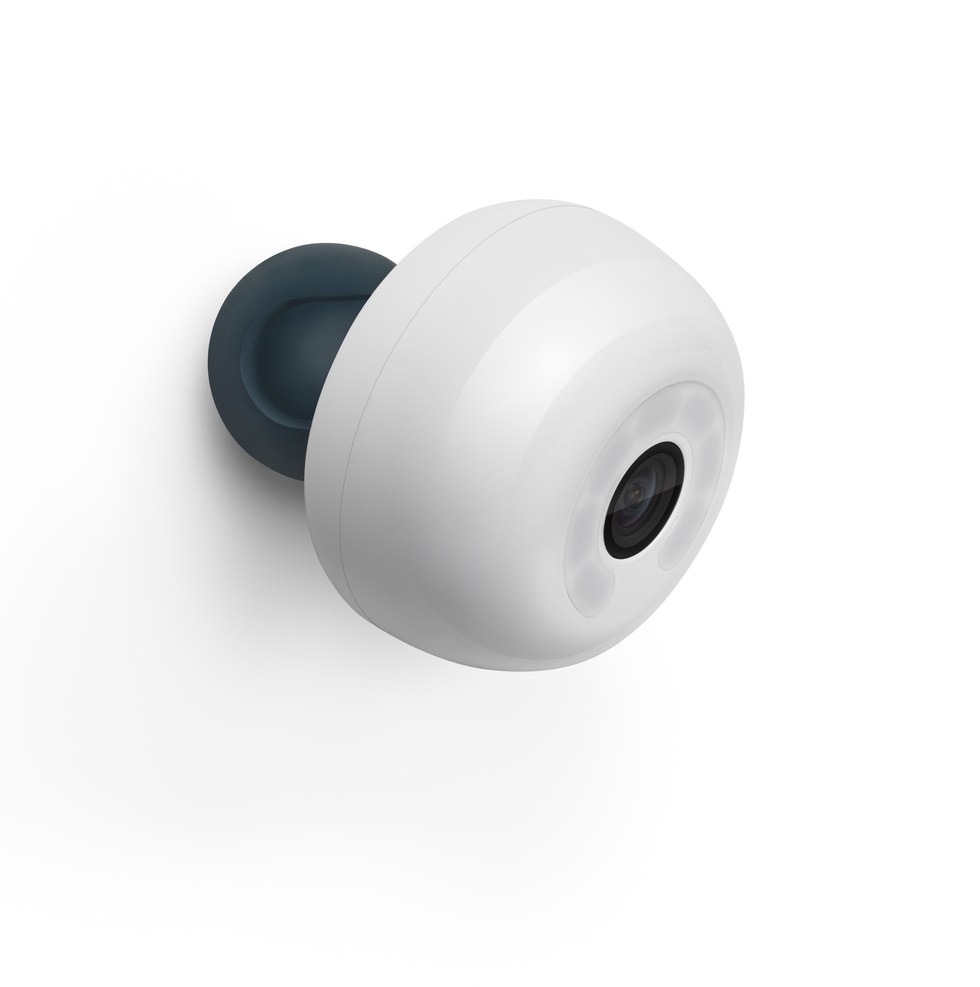 Smarter
FridgeCam wireless camera turns the ordinary refrigerator into a smart device in seconds. Snap the device inside nearly any fridge and you can view its contents (or lack thereof) via the handy FridgeCam app. While out grocery shopping, mom and dad will know which goodies to buy and what's about to expire. The SmarterChef app can assess what they've got in stock and suggest tasty recipes too. Works with both iOS and Android devices. Pre-order now for about $130.
Awair Air Sensor: A Breath of Fresh Air - Holiday Tech Gift Ideas for Parents

Awair
Awair will have your parents breathing in the freshest air possible as it keeps track of potentially harmful chemicals and toxins in their home. They can also check the air temperature, humidity, CO2, chemical components, and dust with the Awair color-coded score system making assessment simple. Awair works with with Alexa and Nest and uses Wi-Fi and Bluetooth for connectivity. The air sensor sells for $199.
Portal Smart Wi-Fi Device: The Router Reinvented - Holiday Tech Gift Ideas for Parents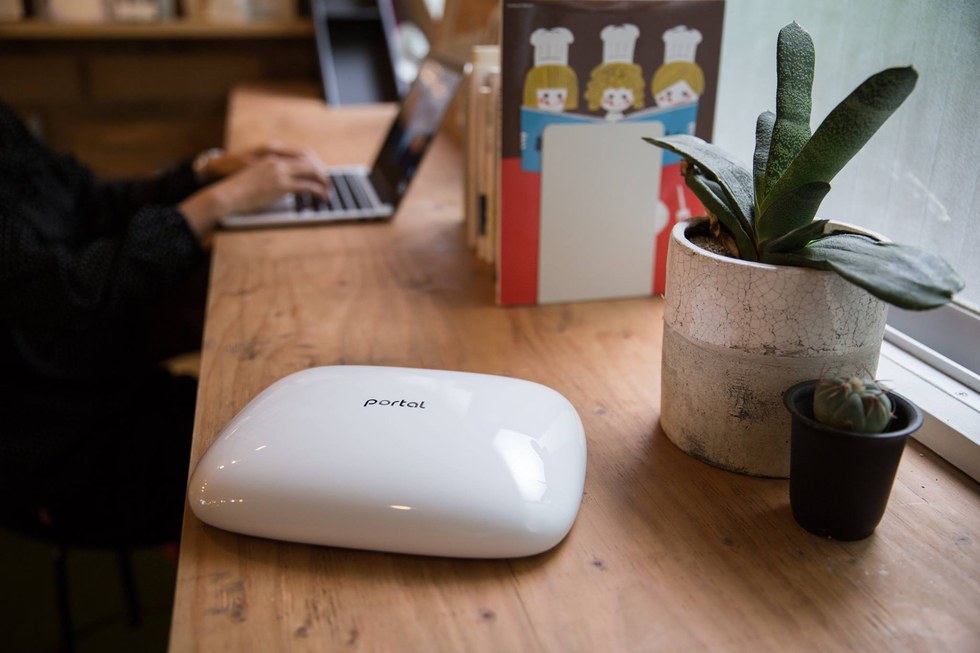 Portal
Your parents would surely benefit from a smart Wi-Fi router that is speedy and reliable. Portal adapts to the home and provides internet connections without interruption by proactively dealing with congestion. The device's FastLanes™ technology opens more channels as more usage is required. No more blips or burnouts. One Portal covers up to 3,000 sq. ft. of space. Prices start at $148 up to $270 for a 2-pack.
The Saturn+ Smart Mattress from Eight: A Smarter Night's Sleep – Holiday Tech Gift Ideas for Parents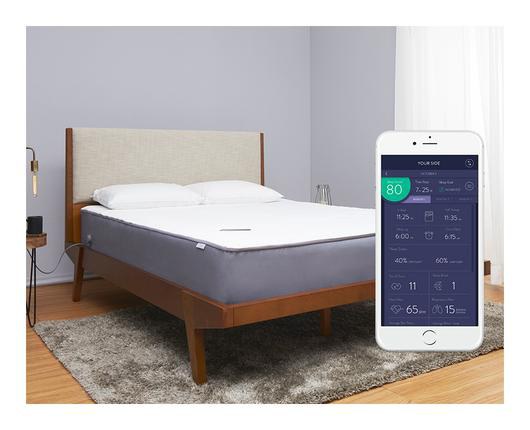 Eight
Do mom and dad fight for the blankets? Perhaps a better mattress will give way to a better night's sleep. Go for The Saturn+ Smart Mattress for your folks this season and they will be bright-eyed and bushy-tailed all through 2018 and beyond. With 3 comfy layers of premium foams and smart technology integrated for tracking sleep, heart rate, and respiratory rate, adjusting bed temps and more, mom and dad will sleep soundly thanks to a bed they could have never dreamed of. A queen size mattress is $799.
Rachio: A Smarter Sprinkler - Holiday Tech Gift Ideas for Parents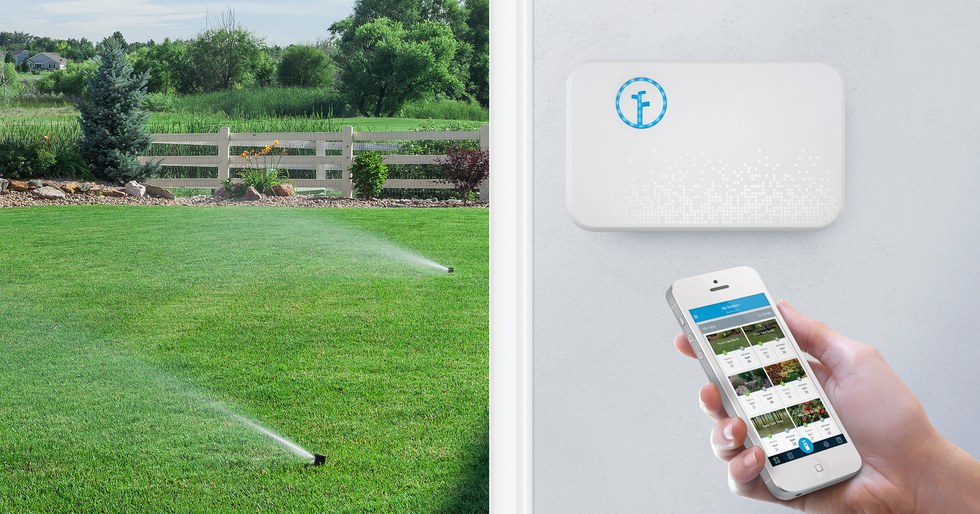 Rachio
Help your parents take better care of the yard with Rachio. This smart sprinkler controller allows the user to work the sprinkler from a smartphone. By using technology, the device helps save time and money by creating a customized watering schedule based on local forecasts, the types of plants in the yard, sun, and more. No need to be home to water the lawn anymore, as with Rachio, the app does the work remotely. It's EPA-certified and even connects to Alexa, Nest, and other home platforms. Rachio costs $199,99 for 8 zones and $249.99 for 16, with free shipping for a limited time.
Philips Hue Starter Kit: Light Up Their Lives - Holiday Tech Gift Ideas for Parents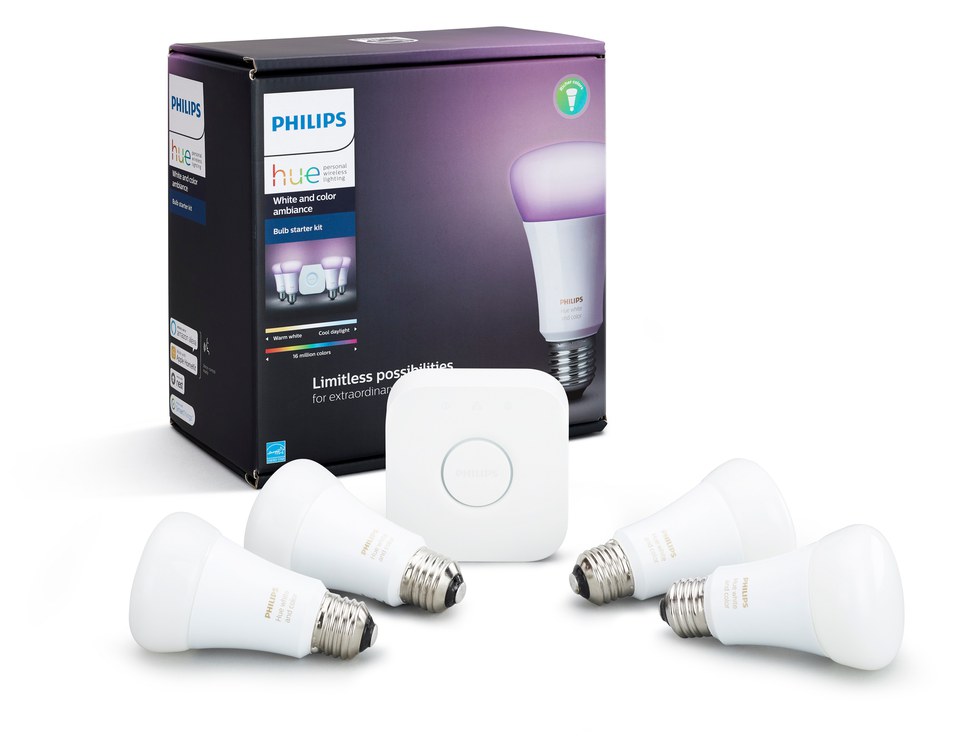 Philips Hue Starter Kit
Philips Hue
Turn mom and dad on to smart lights with Philips Hue White and Color Ambiance Starter Kit. The wireless lighting system is easy to install and creates the perfect lighting for any room in the home. Control lighting from any room or even while away. Test out different colors and brightness for relaxation or celebration. You can even sync the lights to music, movies, and games. Philips Hue Starter Kit prices start at $69.99 up to $199.99.
Snoo Smart Sleeper: A New Parent's Present – Holiday Tech Gift Ideas for Parents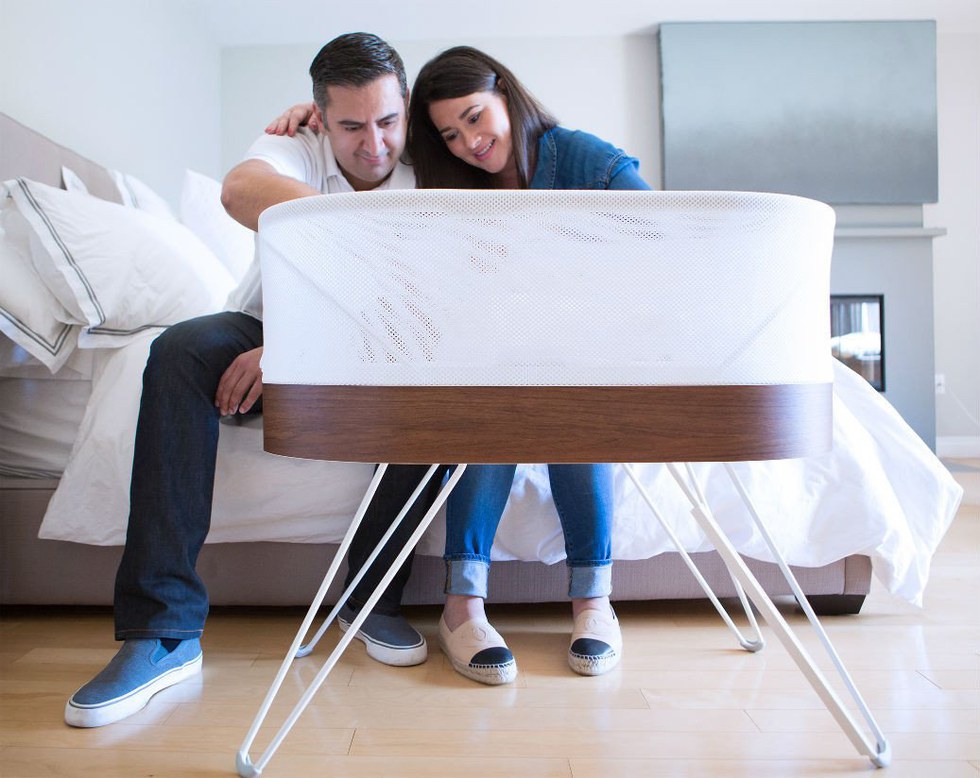 Snoo
If you know a new parent who is tech-savvy and has their infant's best interest at heart, Snoo Smart Sleeper is the ultimate gift for the season. The super-safe baby bed soothes baby to sleep, swaddles them in softness, produces "white noise" for relaxation, and has attachment clips so the baby stays soundly sleeping on their back. With the touch of a button, babies have never slept better and parents can rest assured their baby is preciously protected. Snoo costs $1,160 — although the site is offering 25 percent for a limited time. Still, this is a generous gift that will be cherished.
Chromecast: Stream to TV – Holiday Tech Gift Ideas for Parents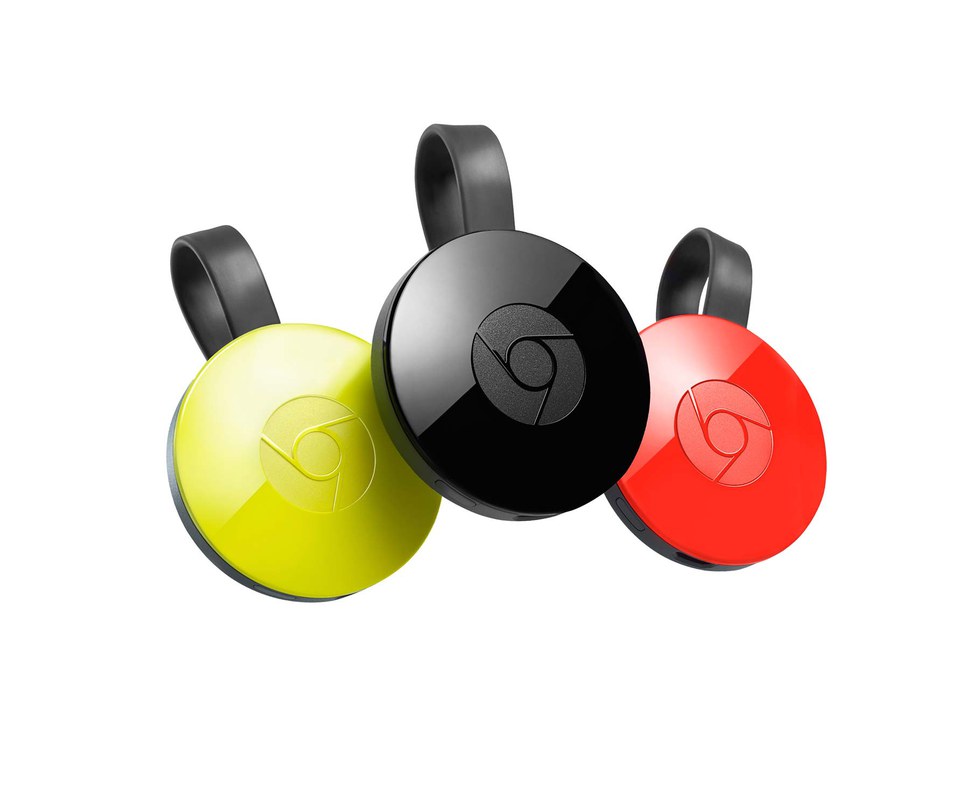 Google
TV-loving parents will adore Chromecast as they stream entertainment from their devices straight to their television set. No matter what they want to watch – TV programs, movies, or games – Chromecast will take the content from their smart device and stream it directly to their TV set. The remote feature allows control from anywhere in the home, making it efficient and easy to use, and voice control makes it modern. Get your mom and dad Chromecast for $35. (For even more high-tech fun, check out our Holiday Tech Gift Ideas for Geeks.)
Nexia Smart Z-Wave Security Camera: Peace of Mind – Holiday Tech Gift Ideas for Parents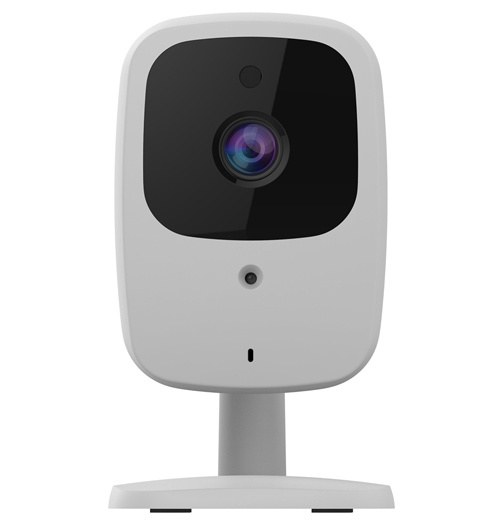 Nexia
Gift mom and dad with a sense of security this season with a Nexia HD Wi-Fi wide angle indoor security camera. The sleek and sophisticated camera will monitor and record activity with a 140-degree wide angle field of view within the home in HD and nighttime visibility. They can watch live or recorded video from a smartphone, computer, or tablet. $119 is a fair price for advanced protection.
AlertMe