Like GearBrain on Facebook
Parenting today is very today than 30 years ago — and that includes baby swings. Then, you'd crank these baby seats to keep them swinging, and soothing, a baby. Today smart infant swings can sway a child on their own, while also playing white noise or even a soothing song, all designed to not only help them fall asleep but even keep occupied. GearBrain has tested several of these new smart swings — and quite a number of smart baby devices — and just recently had the chance to test a new one called the Munchkin Infant Swing.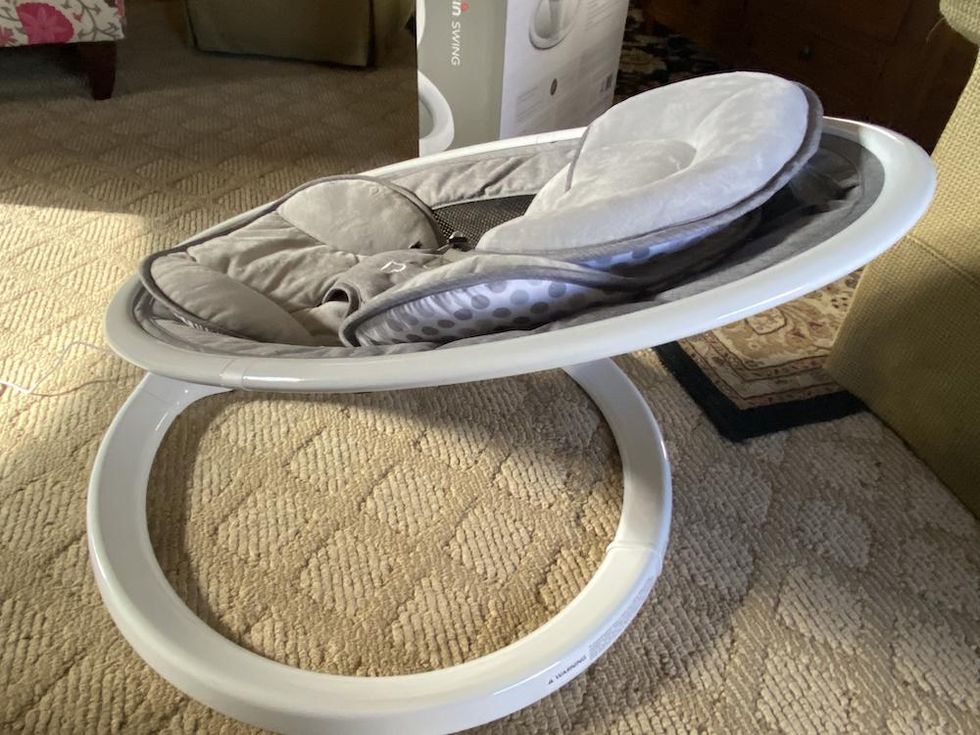 Miunchkin Infant Swing is lighweight and easy to storeGearBrain
What is the Munchkin Infant Swing?
Munching Infant Swing is an AC-powered baby swing with Bluetooth built-in, and designed to sooth your infant with a swaying motion. Intended for babies 5 to 20 pounds, or until they can climb out or sit up on their own, the swing comes with digital controls as well as a remote control. Through these, you can set the swaying motion, the length of time of the motion and the sound level of music or sounds. There's also padding to keep you infant secure in the swing, which is machine washable.
Munchkin's swing has a built-in speaker with five sound levels, along with eight pre-recorded sounds and songs. Using either the remote or digital touch controls, you can select sounds that include the ocean, white noise, rain, a heartbeat, a flowing stream, a car ride, birds chirping, a fan, and music from Bach, Beethoven and Mozart. The swing does have a timer as well so you can set the length of the swaying motion, and you can choose between 0, 8, 15 and 30 minutes.
We found the Munchkin Infant Swing easy to setup and operate, a light weight device that only weighs 9 pounds. This makes the swing easy to move around your house. The swing does come in a big box assembled in two big pieces, which means all you have to do is snap the parts together, and when you're done just pull them apart. This also means you can store the swing easily. In our tests, we spent less than 5 minutes to put together the infant swing.
We were surprised that the smart infant swing didn't come with an app. Instead, we had to use the supplied instructions which were easy to understand. But because there isn't an app, you need to use the remote to control the swaying motion and speaker. There is a Bluetooth connection — which is unique to the swing from others we've tested — and through this you can pick and play music or sounds from your iOS and Android smartphone.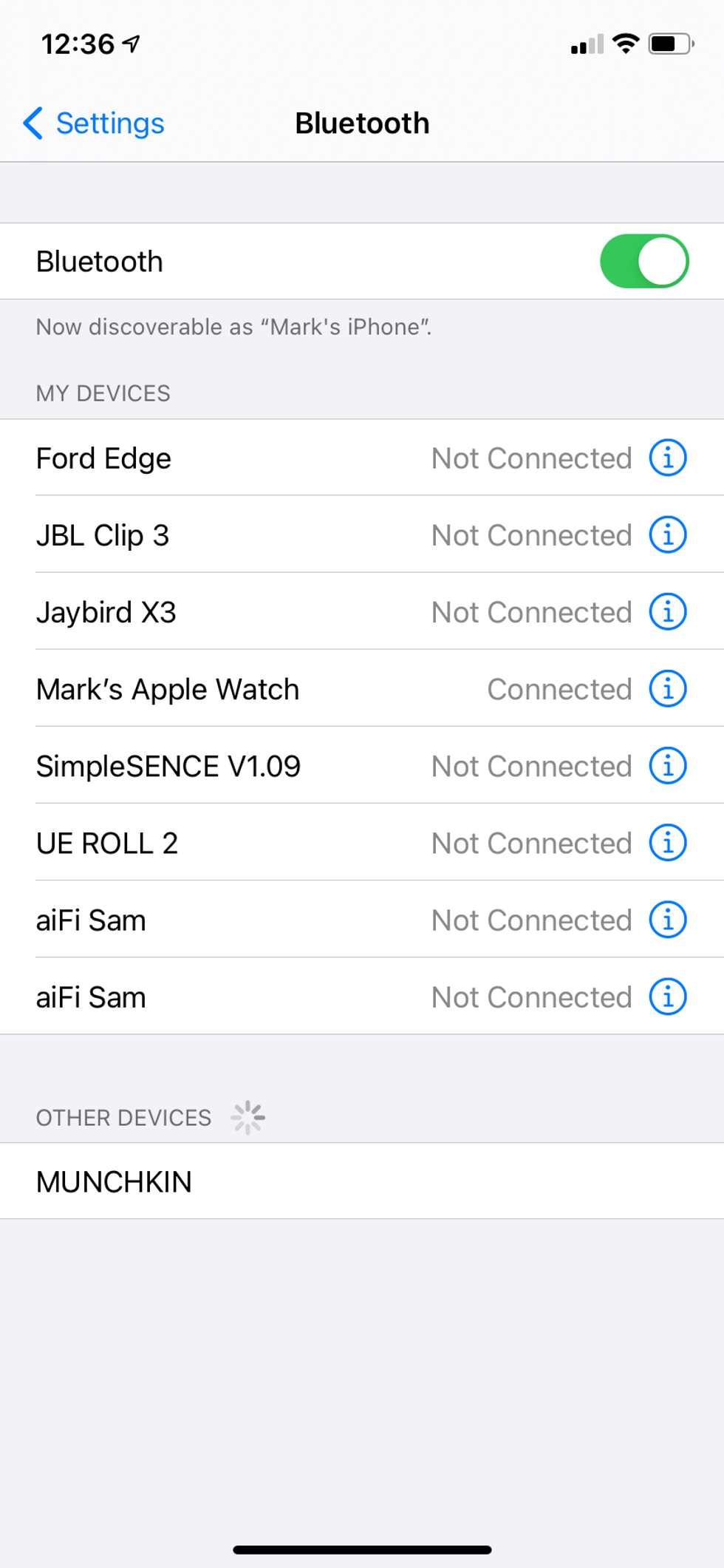 What's the difference between Munchkin and 4mom's Mamaroo and other smart infant swings?

The overall goal of a smart infant swing is to help sooth your infant and keep them occupied while you focus on other things. It frees parents up to take care of other children, make dinner or just have a few minutes of free time to themselves. With five children of my own, I know how precious a few minutes to yourself can be, especially for mothers.
A swing's motion can be effective in calming your infant but how the motion works differs by manufacturer. For instance, Munchkin Infant Swing sways back and forth while Mamaroo's Infant Swing has five different motions for you to choose and rotate your infant. Both do allow you to control the speeds of the movements.
When it comes to playing music, Munchkin is one of the first smart infant swing we have tested which connects with your smartphone via a Bluetooth connection. Mamaroo swings require you to plug your smartphone in to the swing in order for you to play the music your infant might had heard during your pregnancy.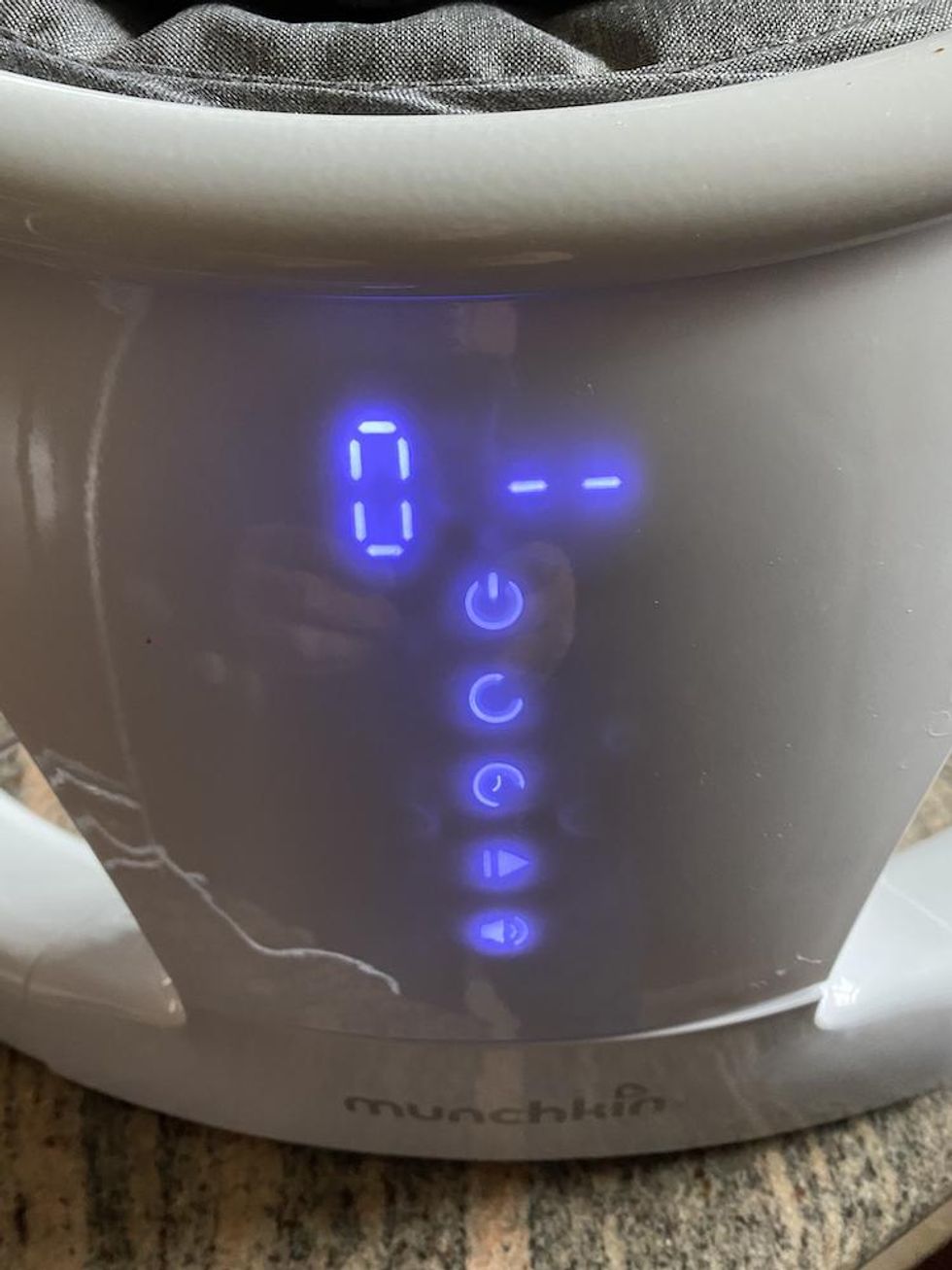 Munchkiin Infant Swing comes with digital controls for movement, timers and sounds.GearBrain
Cost
The Munchkin Infant Swing costs $190, which is less than the $249.99 Mamaroo Infant Swing, but more than the $150 Mamaroo Rocker. The swing comes with remote control, instructions, AC power adapter, machine washable body pad and headrest. It's available on Amazon and company's website.
Performance
Munchkin makes products for newborns and infants, from mini portable UV sanitizers to digital bottle warmers. Its smart infant swing is the first smart device we tested from the company, placing a real baby in the swing over several weeks. Our little tester really liked the swing and it's back and forth motion. We did think a mobile would be a nice addition, something that other smart swings often include. But her parents appreciated the Bluetooth connection and the ability to play whatever music or sounds they wanted via a wireless connection, rather than having to attach a phone physically to the swing.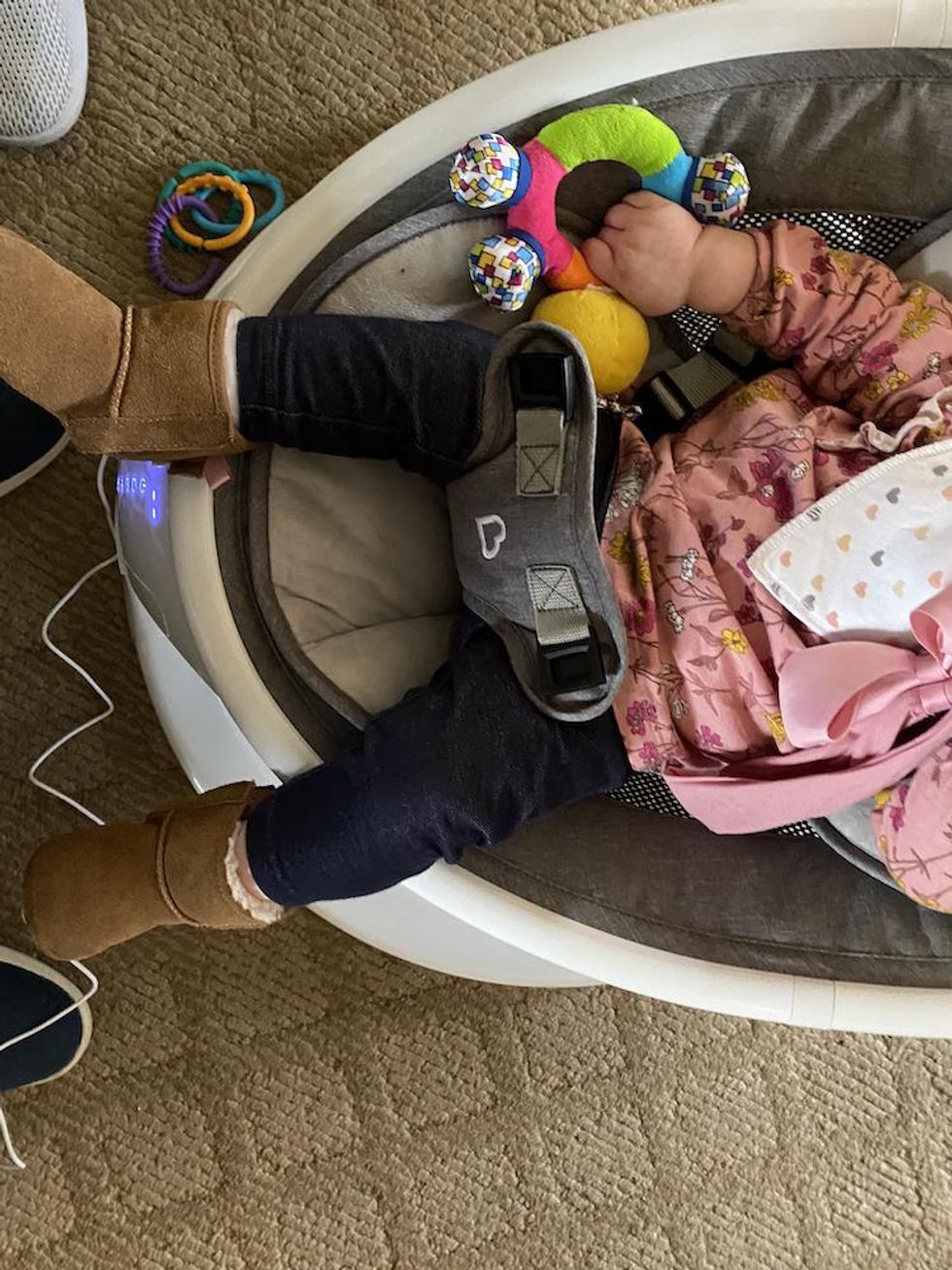 Babies can easily be secured in Munchkin swingGearBrain
Summary

The cost of a smart infant swing can ranges from $150 to $300 depending the accessories you want to add to the swing. Munchkin Infant Seat falls in the middle of the pack. It's easy to install and store away, and while it only moves back and forth, it does have a Bluetooth connection built-in which means it's simple to play music or sounds from a smartphone. We were surprised the swing doesn't have an app, nor a mobile — although you can certainly buy the latter if you want one.
Smart infant swings seem to be the new baby device new parents. They are easier to operate and can keep a baby occupied for a few minutes to answer a call, or even pop dinner into the oven. You just have to decide on the features you need, including how many different ways a swing will move. The more directions a swing moves, the more money you are likely going to spend. You'll also want to consider how you will play music or sounds through the swing. Munchkin Infant Swing, for example, does not have as many swaying options as 4mom's Mamaroo Infant Swing or is as sturdy as the Mamaroo. However, it does make up for its single swaying motion with its Bluetooth connection, as well as its easy setup and storage.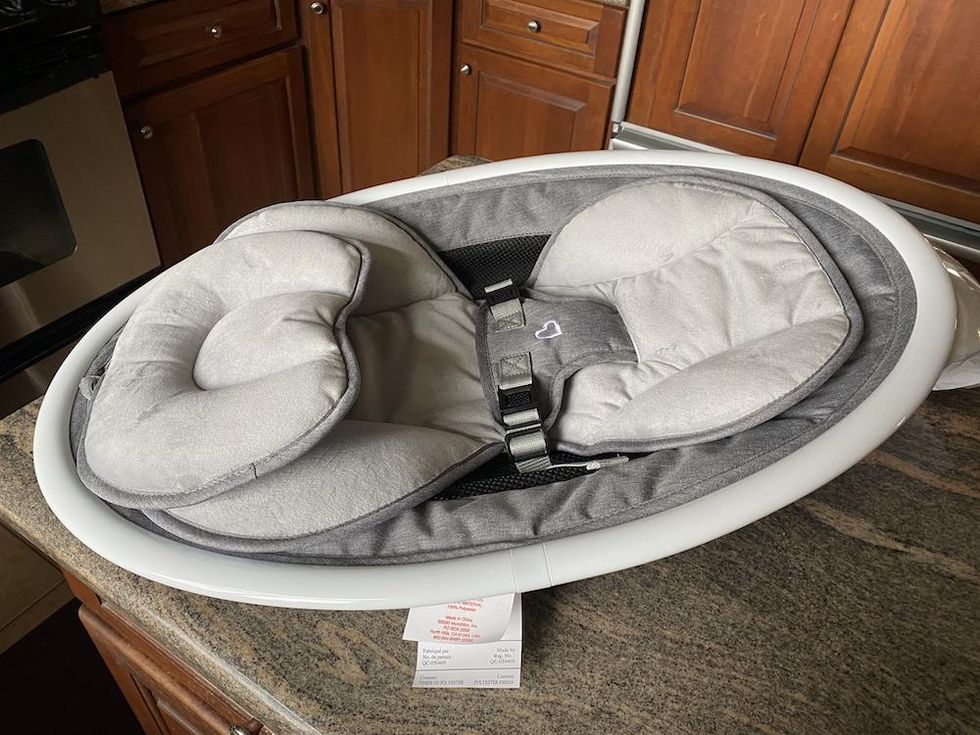 Munchkin Infant Seat is easy to store when not in use.GearBrain
Overall, Munchkin Infant Swing is a dependable smart infant swing for parents to consider for their smart home. It can help sooth your baby and provide a little peace and quiet, without the need to have to crank the swing every five minutes, like some of us have had to do many moons ago.
Pros:
Cost
Built-in Bluetooth
Lightweight with easy storage
Cons:
Swing only sways side-to-side
No app control
No mobile
Munchkin Bluetooth Enabled Lightweight Baby Swing with Natural Sway in 5 Speeds and Remote Control
From Your Site Articles
Related Articles Around the Web
Like GearBrain on Facebook