Nanoleaf, the company behind wall-shaped panels that let customer create their own multi-colored, abstract designs, is expanding its line to new shapes and abilities — including hexagons that will react to movement in a room.
These new panels from Nanoleaf are part of a new line of products called Unified Light Panels which are packed with sensors. They will work with the Nanoleaf Learning Series, which will help the panels and other products react to someone's behavior, and even to the amount of light in a room.
The upcoming Unified Hexagons, are the newest light panels to launch, which react to touch, ambient light and movement. Walk across the room in the middle of the night for a sip of water, they'll glow just enough so you don't stub your toe. As the sun sets in a bright room, the new panels will adjust to bring up their levels and keep the room light enough.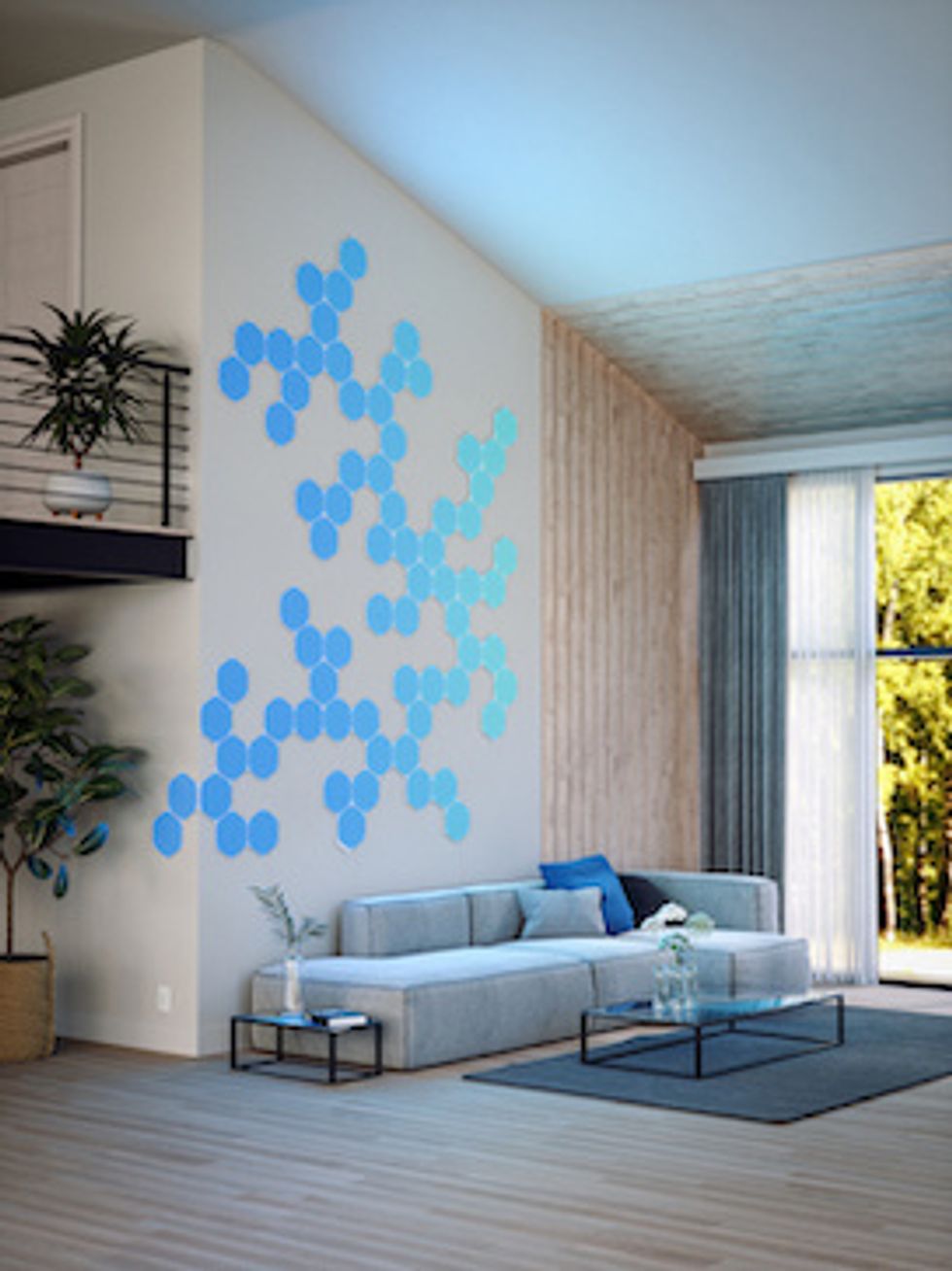 Nanoleaf's new hexagon tiles will be available starting in the summer of 2020Nanoleaf
The Nanoleaf Learning Series is a way to operate smart devices without using an app or even voice assistants. This is one of the goals of those who are developing smart home devices, building a home that understands the way its residents want to live, instead of requiring that someone asks for everything thing they want, whether locking a door or turning on a light.

"We know how busy life can get. But despite the rise of smart home technology intended to simplify your life, many of these products are often counter-intuitive and complicated to use," said Nanoleaf's CEO and co-founder Gimmy Chu in a statement. "With the Learning Series, we're helping to simplify the smart home with technology that optimizes lighting automation to fit your life, so users can spend more time enjoying the experience."
The new Unified Hexagons tiles, which will work with the Learning Series, will launch in the summer of 2020, said Nanoleaf, and will be available soon for pre-order. Pricing is not yet available.