Like GearBrain on Facebook
You would be forgiven for thinking that running a smart home today requires a smart speaker or display, and a voice assistant like Alexa, Siri or Google Assistant.
But it doesn't need to be this way, and for those who are concerned about the privacy implications of an always-listening smart speaker, there is plenty of good news ahead. That's because, while voice assistants can have their uses — you can build a functioning smart home without them.
Read More:
At its simplest, this is because each of the major smart home system — including Nest thermostats, Philips Hue lights, TP-Link smart plugs, Ikea motorized blinds, etc — has its own smartphone app. Through this you can either control the device directly, or set up some elements of automation. There are also options to include physical buttons, switches and sensors, too, all of which you can do without Alexa or Google Assistant if you choose.
Going without Alexa or Google Assistant

After recently moving, I'd inadvertently spent a month without using Alexa or Google Assistant, as I didn't have Wi-Fi set up for a couple of weeks. It wasn't until I needed to test a new Google Assistant feature that I plugged my Nest Hub back in and got the voice assistant up and running.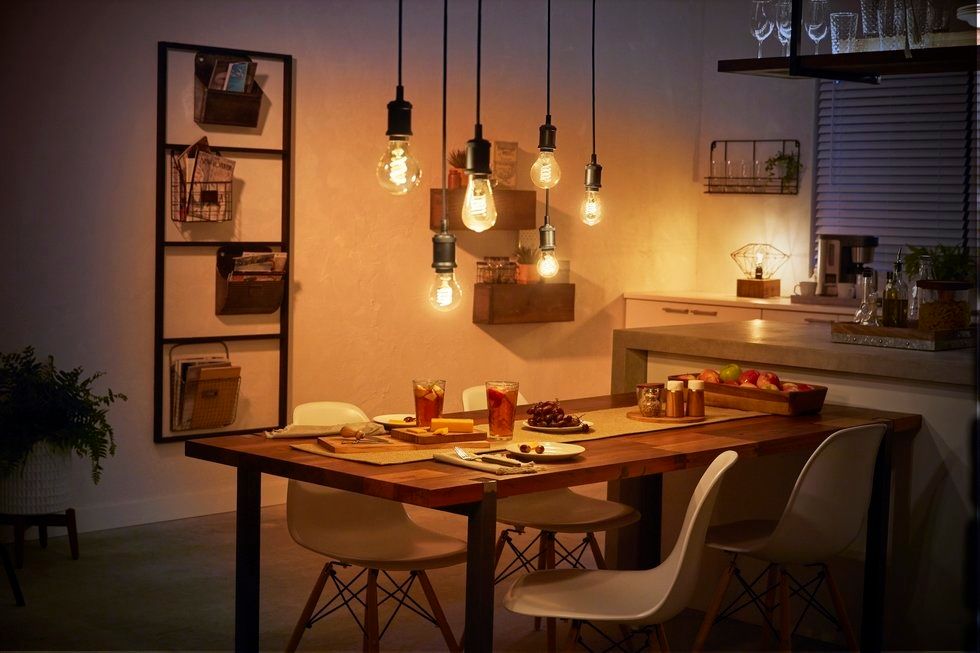 Smart lights work with phone apps, sensors and switches Philips Hue
In the meantime, I'd set up my Hue lights and switches for the new apartment, then got used to controlling them with either my iPhone or a pair of Philips dimmer switches by pressing a button to switch between modes, or switching all the lights off at night. I also set a wakeup routine in the Hue app, slowly brightening the lights each morning.

Before moving, I spoke to Alexa (or sometimes Google Assistant) every day to put the radio on while I worked. This is undoubtedly quicker than opening the radio app on my phone then sending it to a Bluetooth speaker, but the saving is a matter of seconds. Without Alexa or Google Assistant over the past weeks, I used the Sonos One and when looking for inspiration for an album, artist or playlist to cue up, I scrolled through my phone instead of giving Alexa a band to play off the top of my head. (Sonos also sells the One SL, a speaker exactly the same as the regular One, but without Alexa and Google Assistant.)
This made me realize that consumers who don't want an always-listening smart speaker or display in their house can create a functioning smart home without. If you do own these products, remember that they all have switches for muting the microphones.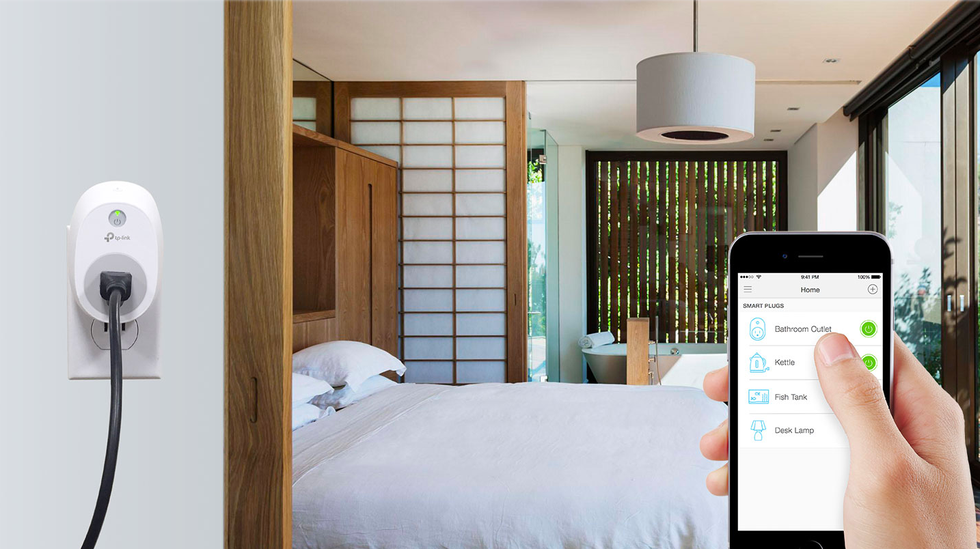 Smart plugs can be automated with an app TP-Link
Smart plugs can be your friend, too, without the voice assistants. I set one up with a heater and happily controlled it either with my phone, or by pressing the plug's physical button when I needed to warm up the flat. Smart lights and anything attached to a smart plug can also be automated (and controlled by your location via IFTTT, if you like); a video doorbell from Ring or Nest can alert you via your phone or a chime plugged into a wall socket; motorized blinds can be scheduled and automated; YouTube, Netflix and anything else can be streamed to a TV using a Chromecast or Roku.

Yes, you could use Alexa or Google Assistant to have several of the above all work at once when you say one command. But many consumers may be looking instead for smart devices to help them save money on their utility bills, or making their home more secure, instead of performing a morning routine.
Security
Companies are moving their voice assistants into the security space, such as the Amazon Guard alarm system, which uses an Echo speaker's microphones to alert you to the sound of alarms and broken glass. But smart locks often don't require voice control either, and opening them in this manner sometimes requires that you to say a PIN out loud, taking much of their convenience away, especially when they can be set to open when you approach with a phone in your pocket anyway. This may be why many home owners are turning to a fully-fledged alarm system with human monitoring as an option.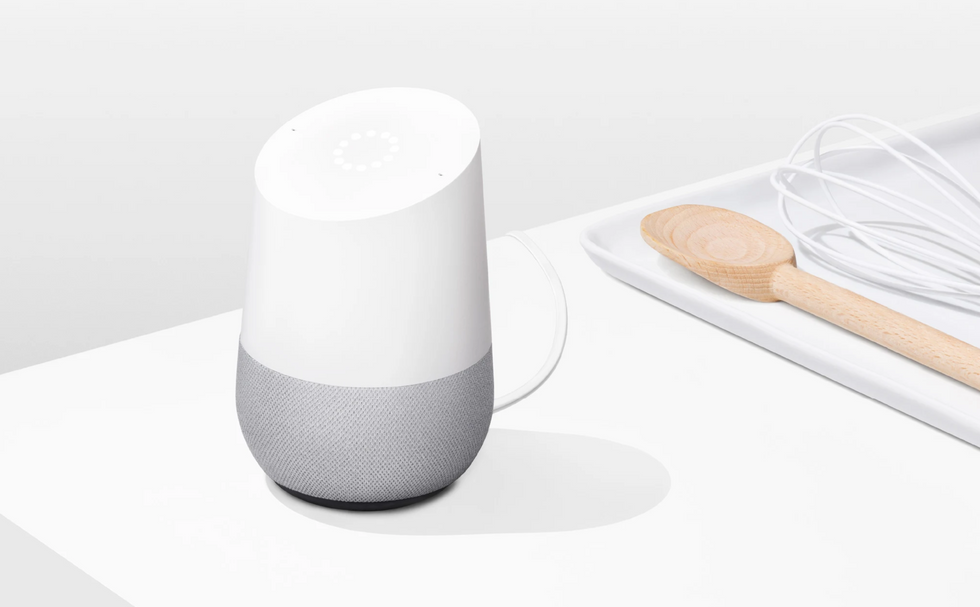 Smart speakers are helpful for answering general knowledge questionsGoogle
The upside of voice assistants
Voice assistants earn points back when you need to quickly look something up online. The weather forecast perhaps, or the age of that celebrity you and your roommate are discussing. On these occasions a quick, "Hey Google…" is likely faster (and more satisfying when it works) than digging out your phone. They're also helpful for setting hands-free timers while cooking and, yes, they can be fun to use, too.

But they aren't perfect, and they can get things wrong — something GearBrain recently about looking at their slip ups in homes. Sometimes these errors amount to nothing more than a misunderstanding, but other AI mishaps have caused real problems for their owners.
Voice assistants helped bring smart home devices into the mainstream, because saying, "Alexa, turn on the lights" is as simple as it is appealing. But whether automation will take over, or a piece of artificial intelligence called Alexa or Siri, is something we'll have to wait and see.
Check out The GearBrain, our
smart home compatibility checker
to see the other compatible products that
work with Philips Hue smart light,
Lutron, Samsung SmartThings and other connected devices.
How Apple Homekit Works www.youtube.com
Like GearBrain on Facebook