With millions of people still isolated due to the coronavirus pandemic, keeping in touch with friends and family has relied on the internet and video chatting more than ever.
Unfortunately, it isn't always easy for older or less tech-savvy family members to get to grips with service like Skype and Zoom, or even get online in the first place.
Read More:
To help out, Google is testing a simpler user interface option for its Nest Hub Max, a smart display with the Google Assistant that also includes a camera for video calls with Google Duo.
Google plans to hand out almost 1,000 Nest Hub Max devices to residents in seven Merrill Gardens retirement communities in Washington State, helping them keep in touch with friends and family while in isolation.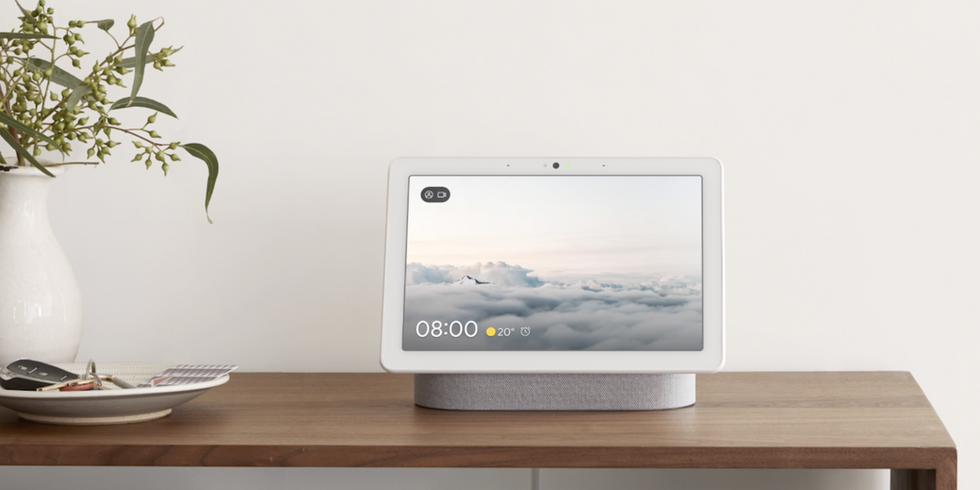 The Hub Max also works as a Nest security camera Google
The devices are running a new user interface where they will come pre-loaded with a shortlist of contacts for each resident, making it easier to start a video call. They also include new home screen cards making it easy to learn what the Google Assistant can do, like play the news, read out the weather forecast, play a genre of music, or start a radio station.

Google said in a blog post: "All of this was done in a way that preserves privacy for the residents, as the devices are managed on Nest's fleet management system and run in a 'signed out' mode, meaning no audio is stored and all activity is anonymous."
The company hasn't said if it plans to roll out the simpler UI as an option for all Nest Hub owners and future buyers, but we can certainly see it being useful. If consumers could buy a Nest Hub Max for a grandparent, then add a few contacts and enable the simpler UI, while also switching the device to 'signed out' mode, we're sure it would be a hit with older relatives.
Check out The GearBrain, our
smart home compatibility checker
to see the other compatible products that work with
Google Assistant
enabled devices.