While most smartphones can make video calls in a snap, Google displays broadcast our face and voice in a much larger format — great for spending time with friends and family members. Google Duo is an app, which does work on smartphones, but can also be tapped on these devices, from Lenovo Smart Display to the Nest Hub Max.
Here's how to use Google Duo on your Google displays.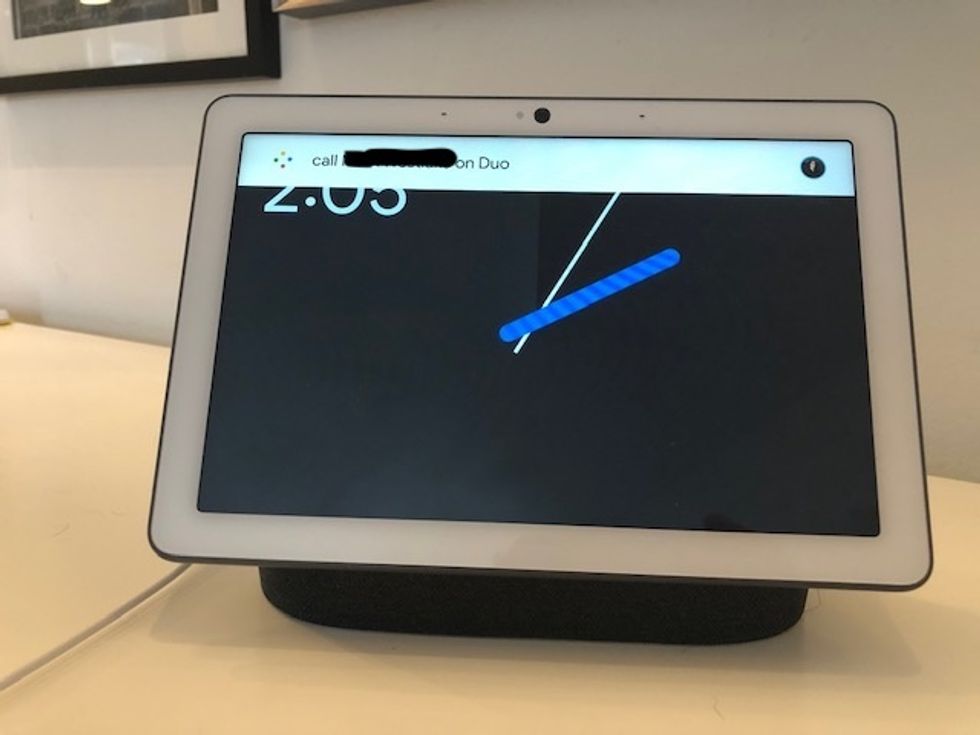 You can set up free video calls on Google displays using Google DuoGearBrain
Getting started

Step 1: Make sure you're using a Google Display that supports Google Duo video calls. This doesn't work on Smart Clocks, like the Lenovo Smart Clock. But it will work on these devices:
Step 2: If you own one of these devices, go into your Google Home app, which you're using to run these smart displays.
Step 3: Click on Settings on the main page where you see all your devices listed. This will be in a round circle in the center.
Step 4: Scroll down to "Google Assistant Services" and click on "Video & Video Calls.
Step 5: On the next page, click on "Video & Video Apps"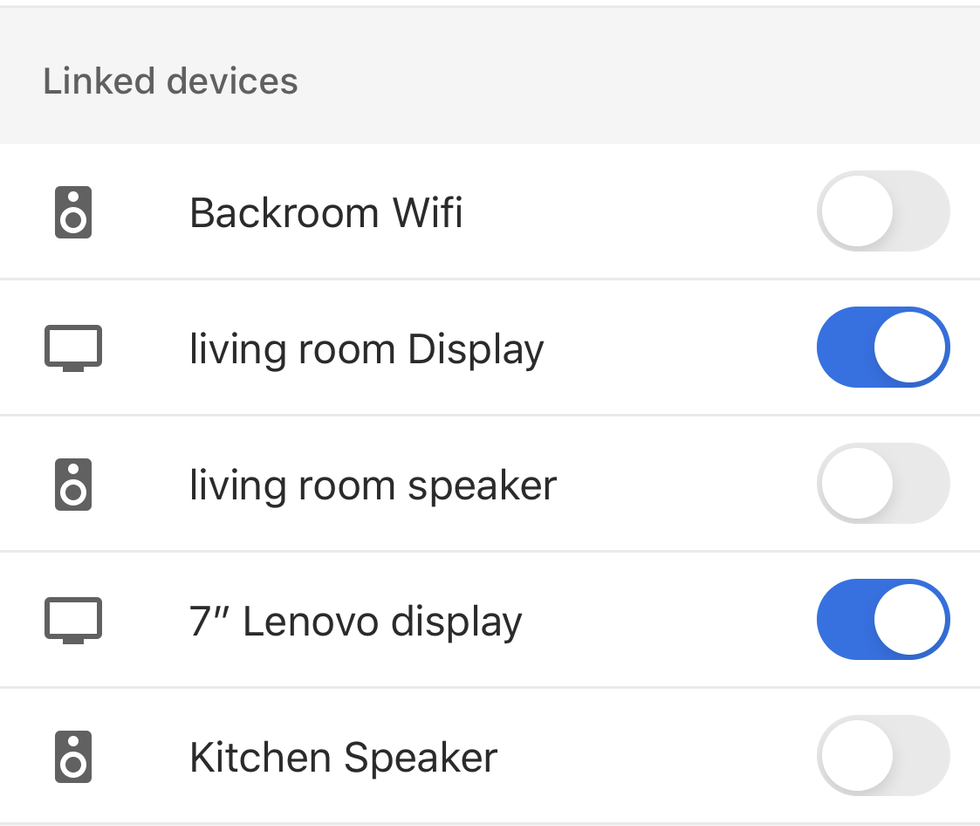 In the Google Home app, you can select the devices you want to accept video callsGearBrain
Step 6: You should see a list of your Google Home devices. You want to move the toggle next to your display device to the right, allowing it to make and receive calls.

Great. Now we're going to link Duo specifically to those devices.
Step 7: On the main Google Home page on the app, you now want to go to the rooms area, and find the smart display that you're using. You may have named it something different than "Nest Hub Max." That's fine. Just click on the device.
Step 8: Now click on the small settings icon that looks like a wheel or cog on the upper right. This should open the page, "Device Settings."
Step 9: Scroll down to the bottom of this page, under the word "More" and click on "Duo Calling."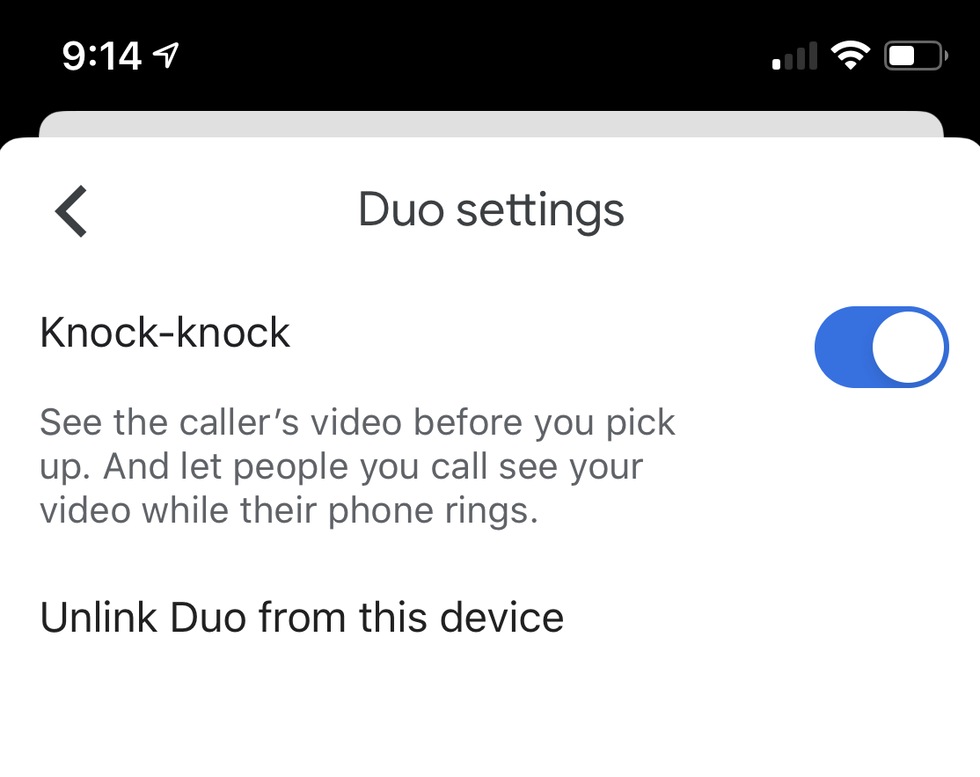 To enable Duo calls on your display, you need to activate Knock-knockGearBrain
Step 10: A page will open, and you'll see the option "Knock-knock." You want to make sure the toggle is shifted to the right so that's this feature is activated.

You should now be able to make Google Duo calls just by asking Google Assistant aloud.
There are some things to note:
• If your contacts are stored in Google, you can make calls just by saying, for example, "Hey Google, call Mom on Duo." You must also have Voice Match working to tap into that feature.
• If your contacts aren't stored, you can type in a number — but the person you're calling will see your number displayed so they can see who it is.
• If you use Duo to call someone who doesn't have one of the displays listed above, your call will go to their phone, if they have Google Duo. If they don't have Google Duo, Google will tell you the number isn't supported.
• We had a few problems getting Google Duo to start. We found that turning off the display, and then relaunching it, enabled us to get Google Duo running.
Check out The GearBrain, our smart home compatibility checker to see the other compatible products that work with Google Assistant enabled devices.
Unboxing in 10 Seconds - Lenovo Smart Display with Google Assistant www.youtube.com