Like GearBrain on Facebook
It is over 18 months since we first tried out an 8K television, as Samsung put its first models on sale. Yet since then, no streaming service or broadcaster has offered 8K content.
This is largely because 8K video requires a far faster internet connection than that of a 4K stream, making it impractical for broadcasters and service providers like Netflix to produce, and tricky for consumers to receive. Even 4K streams can be taxing for some consumers with suboptimal internet connections.
Read More:
But, thanks to a new breakthrough in video codec technology, this situation could soon change. Unveiled this week by German company Fraunhofer (who previously created the industry-standard H.264 and MP3 formats), the new codec is specifically designed for 4K and 8K video streaming.

It is called H.266, or Versatile Video Coding (VVC), and has been developed in collaboration with Apple, Ericsson, Intel, Huawei, Microsoft, Qualcomm and Sony.
Crucially, its makers claim the codec can transmit video using half as much data, but without any loss in quality. This means a 90-minute 4K movie would be just 5GB in size, compared to 10GB when encoded using the current H.265/HEVC standard, but look exactly the same.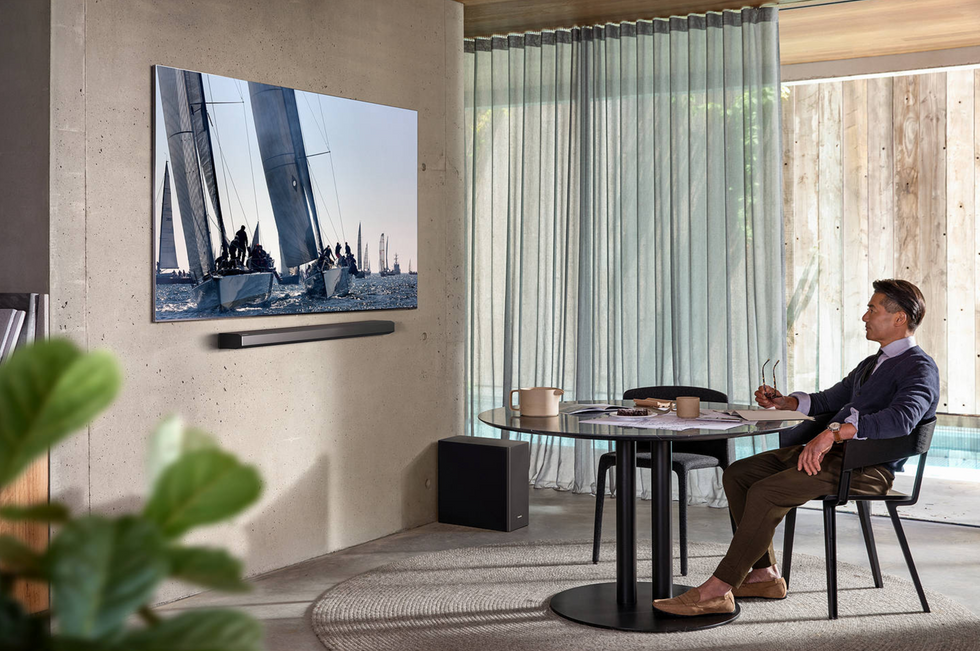 Samsung has sold 8K TVs since 2018, but with little content to showSamsung
Not only will the reduction in data demands make it easier for consumers to watch HD and 4K video with slower internet connections – and enable 8K video for those with a compatible television. But it could also drastically reduce the amount of data consumed by video streaming platforms like Netflix and Amazon Prime Video.

According to Fraunhofer, video streaming makes up 80 percent of global internet traffic – a stat brought into focus when, during the coronavirus pandemic, Netflix, YouTube and others lowered the quality of their video to help reduce strain on the web, as millions of people began working from home.
Although designed primarily for streaming Ultra HD content in 4K and 8K resolutions, Fraunhofer says the new VVC codec is "ideal for all types of moving images," including high-resolution 360-degree video, and screen sharing applications. Resolutions as low as 480p can be improved by the codec, its makers say.
The more efficient compression also means HDR video could be streamed more widely, thanks to a 50 percent reduction in its data requirements.
Mainstream 8K video is still a long way away – it was due to be broadcast from the 2020 Tokyo Olympics, which have been delayed until 2021 due to Covid-19 – but breakthroughs like the VVC codec will likely be pivotal in making the TV technology a reality.
Fire TV Stick 4K streaming device with Alexa built in, Dolby Vision, includes Alexa Voice Remote, latest release
Like GearBrain on Facebook