Like GearBrain on Facebook
We often spend our time at GearBrain reporting on how the smart home can be made to work as one ecosystem. How devices talk to each other and in many cases, are capable of doing several different things.
But sometimes a device comes along and catches our eye with its unashamed focus on a single purpose.
These are often devices which you never knew you needed, but which you may quickly find you can never live without. In most cases, they don't connect to any existing smart home hubs or devices, apart from your phone or Wi-Fi router, but they fit into the smart home as well as anything else.
Tile - from $15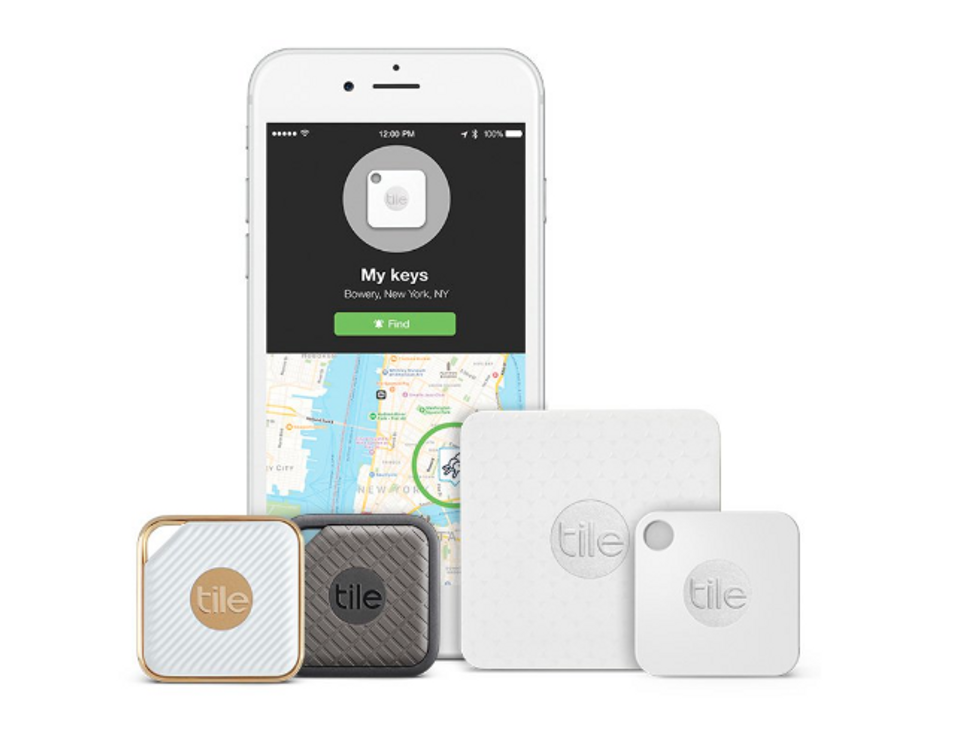 Tile
Tile is a simple solution for finding lost items. You simply attach the small plastic device to something important or valuable - a camera, keychain or bag, for example - and connect it to your phone's Bluetooth via the Tile app.

If you misplace the valuable item, you can check the app to see where the Tile was last connected to your phone. Because Tile's Bluetooth only works within a range of approximately 100 feet, the app should give you a fairly accurate location for the lost item and its Tile. When you get to that location, you can make the Tile beep with the app to help you find it.
If one of the 10 million other Tile users comes into Bluetooth range of your lost Tile (you can declare it lost from the app), the app points you to that location.
Find a Fountain water bottle - $49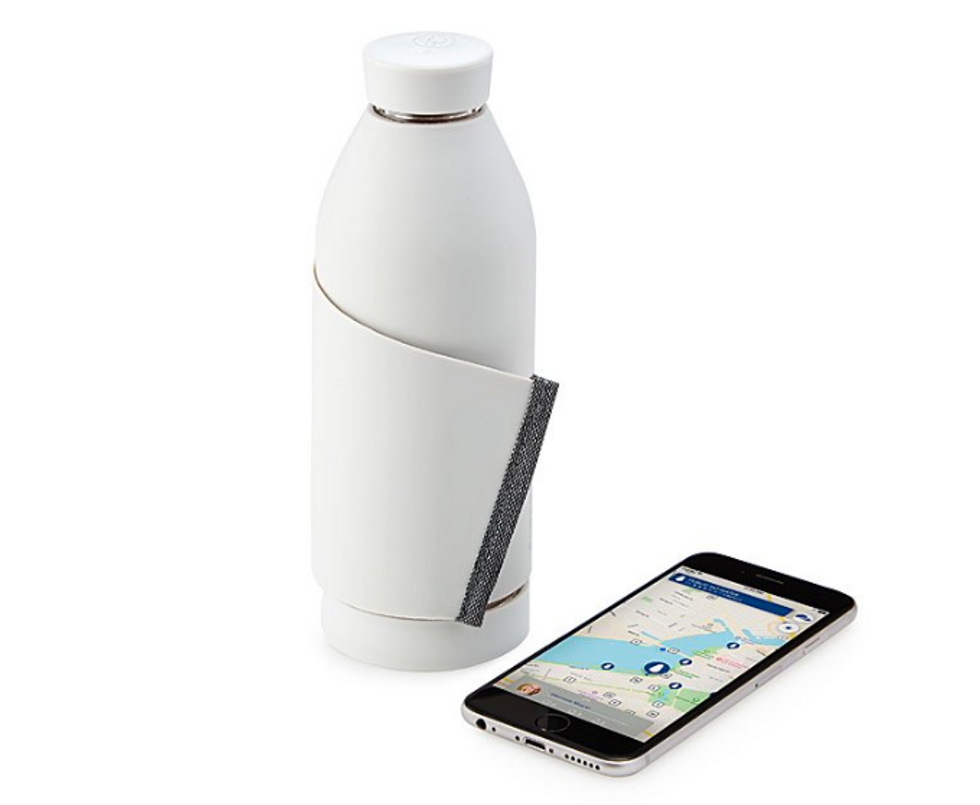 UncommonGoods
This glass water bottle features a silicon strap which can be wrapped around your bag strap or bike frame, and the bottom of the bottle can be opened to make cleaning or adding ice easier. But what makes this bottle a bit smarter is the companion smartphone app, which helps you find the nearest place to refill it, in a bid to reduce your need for plastic bottles and their overpriced water.
Drop scale - $70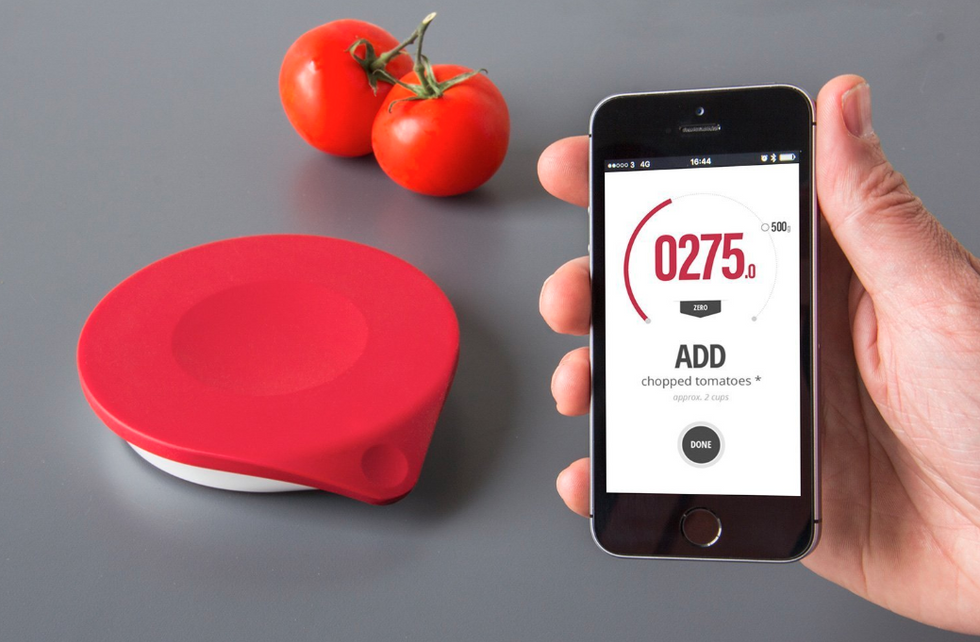 Drop
Drop is a kitchen scale which connects to your phone or tablet by Bluetooth and uses a companion app to show you the weight of whatever you place on it. The app is also loaded with recipes to help you make sweet and savoury meals, and cocktails too. Most of the recipes are 'one-bowl', so you'll save on the washing up afterwards.
iSommelier - $499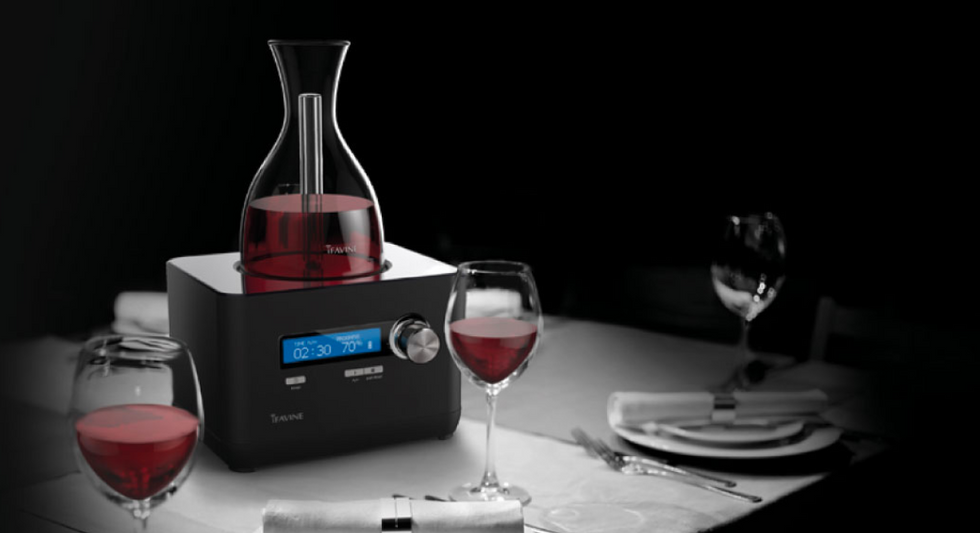 iFavine
Letting wine breathe, or aerating it, can make it taste better by adding oxygen which releases more of its flavor and aroma. The problem is, this can take an hour or more, even if you accelerate the process by pouring the wine from its bottle and into a decanter.
The iSommelier aims to cut aeration time from 60 minutes to just one minute by pumping 90 percent pure oxygen through the wine. Its makers claim this quickly makes the wine smoother, enhancing aromas and flavor. The iSommelier runs from a battery and lasts up to an hour per charge, but for most wines it is claimed you will only need to use it for a few minutes.
Amazon Dash Button - $4.99 each (comes with $4.99 of credit for your first purchase)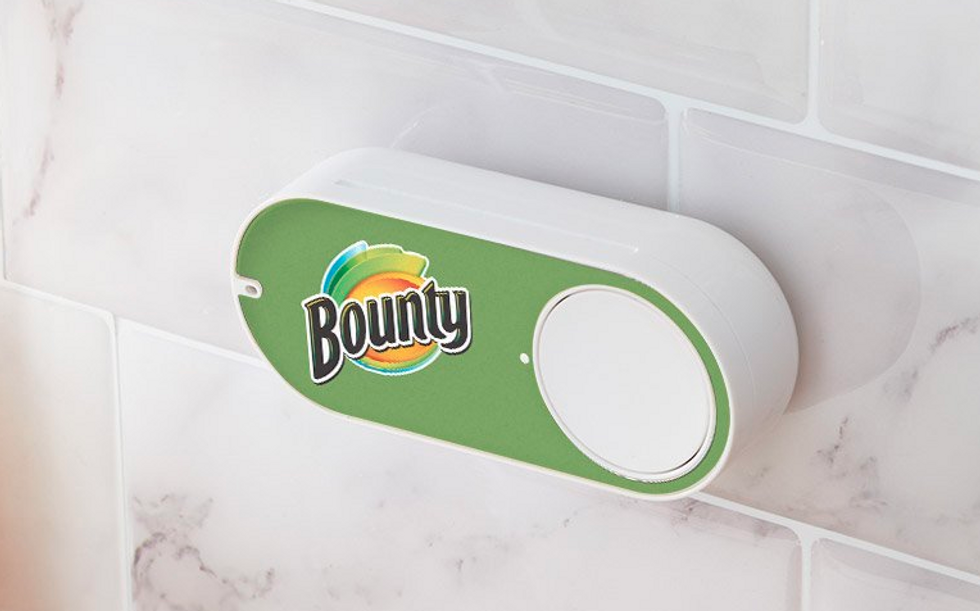 Amazon
Truly a one-trick pony, the Amazon Dash Button was mistaken by many for an April Fools day joke when it was first announced. But now Amazon offers hundreds of buttons, which can be used to quickly order a wide range of household goods.
Each button connects to your Wi-Fi and Amazon account via the smartphone app; once set up, a press of the button places an order for the item written on it.
Nike Hyper Adapt 1.0 - from $720-$3,000+ (if you can find a pair)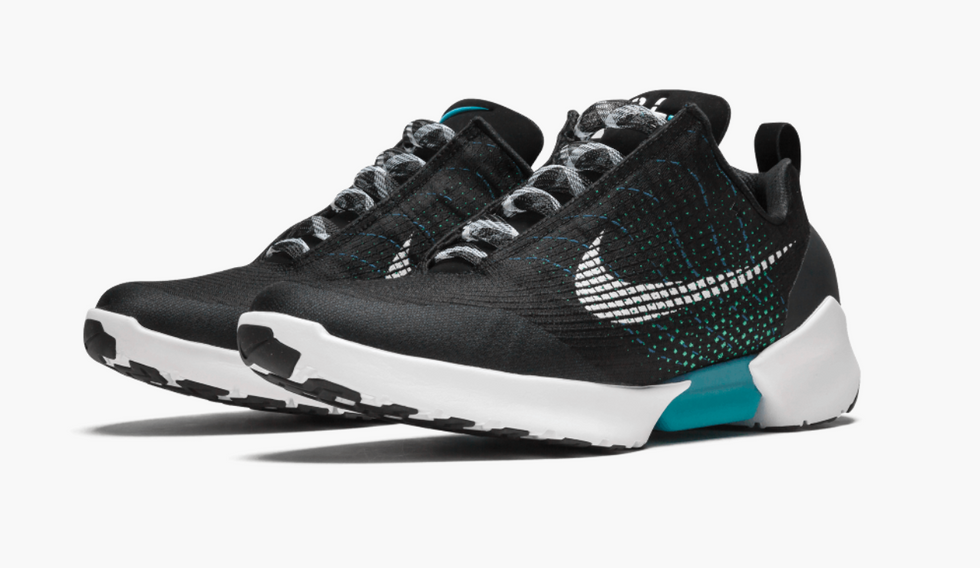 Nike
These eye-wateringly expensive running shoes feature 'adaptive lacing' which automatically adjusts to the size and shape of your feet, providing what Nike claims is a customized and comfier fit. Limited production means these shoes are difficult to find, so despite the already-steep $720 retail price, we have seen some priced at over $3,600 a pair.
The shoes are inspired by 1989's Back to the Future Part II, in which Marty McFly puts on a pair of Nikes whose laces tie themselves. The film was set in 2015, so to its credit, Nike is only three years late to what at the time surely felt like an unimaginable future.
Zepp Golf 2 - $150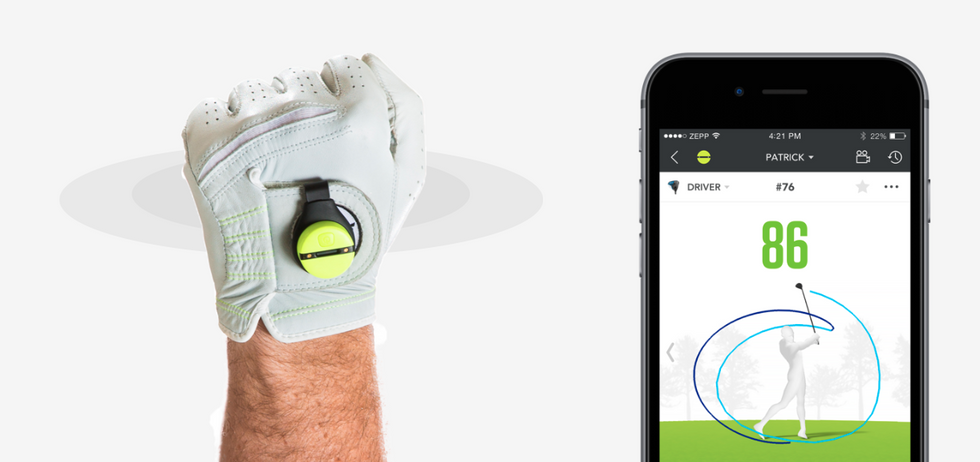 Zepp
The second-generation Zepp clips to your glove and uses two accelerometers and two 3-axis gyroscopes to analyze your golf swing. Club speed and plane, plus tempo, backswing length and other variable are all measured and sent to your smartphone to help improve your game.
The app serves up training programs personalized to your abilities, including videos from professional players, and there's an option to record each swing with your phone's camera and link the footage to data collected by the Zepp.
GoPro Hero Session - $130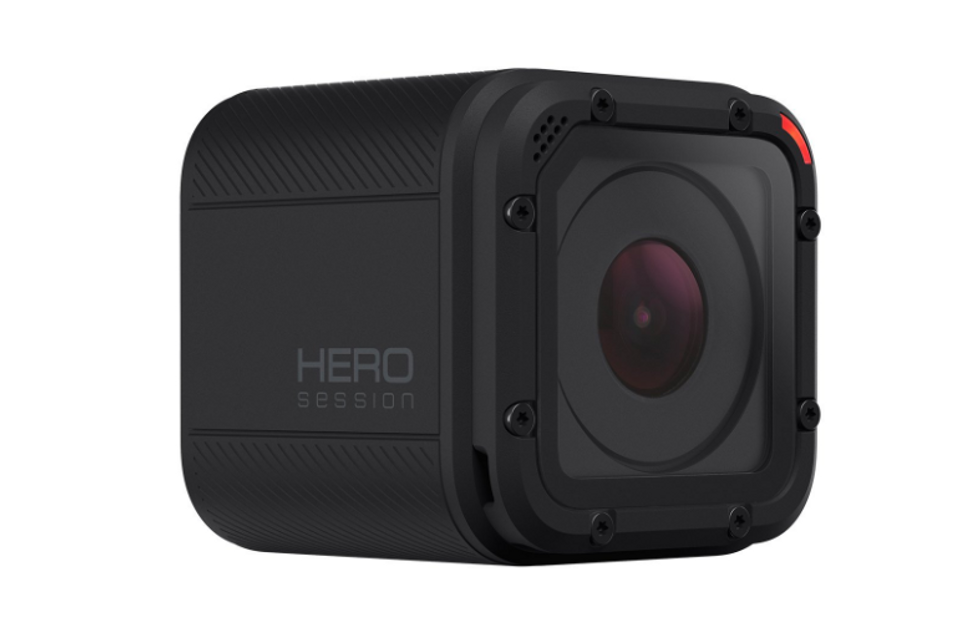 GoPro
The latest GoPro Hero 6 Black costs in the region of $400, but for a little more than a quarter of that, you can get the Session. This compact cube of a camera shoots Full HD video at 60 frames per second and takes 8-megapixel photos. It also has time lapse and burst photo features, and connections for Bluetooth and Wi-Fi.
But you can ignore all that. Just charge the camera with a USB cable, switch it on, then press record. It's a super-simple and cost effective way of capturing high quality footage, plus it can be made waterproof and mounted to almost anything (even your own head, if you like) with a wide range of official and third-party accessories.
Smarter Fridgecam - $200 (plus shipping from UK)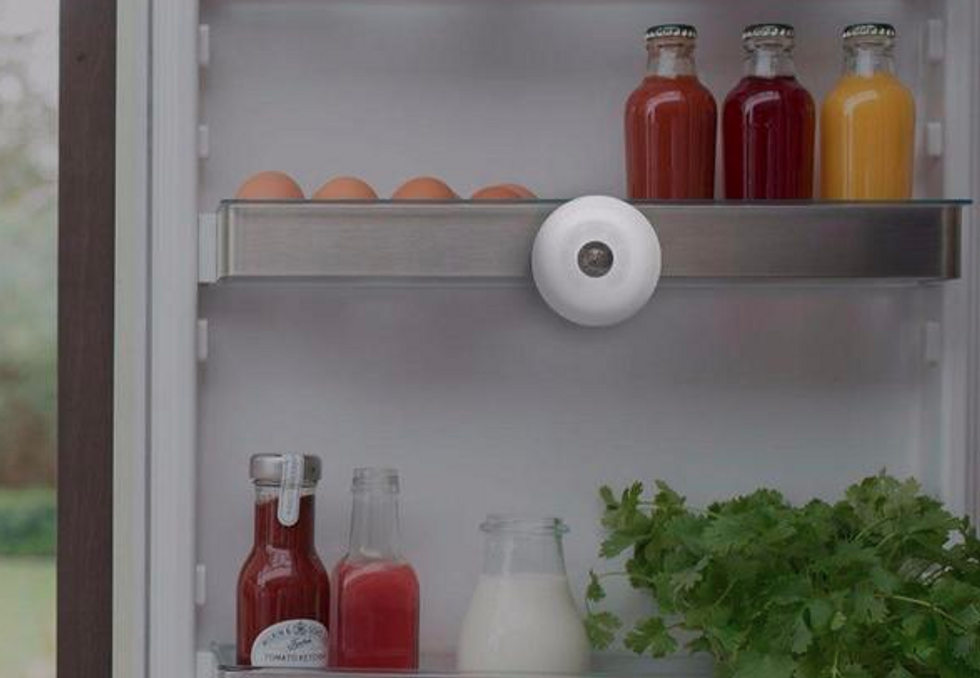 Smarter
Expensive smart fridges from LG and Samsung include cameras so you can see what you have in while at the grocery store. But those cost thousands of dollars, and while the Fridgecam doesn't offer a live view like they do, it instead sends a photo to your smartphone every time you open the door. That's one reason we picked it as one of our favorites from IFA in 2017.
Naturally, this means the photo won't contain whatever you just removed, but on the whole it's a simple way to keep on top of what's in there and what isn't. There is a companion smartphone app to log use-buy dates and help keep you on top of what needs eating and replenishing.
Fibaro Z-Wave Flood Sensor - $33 ($70 for Apple HomeKit version)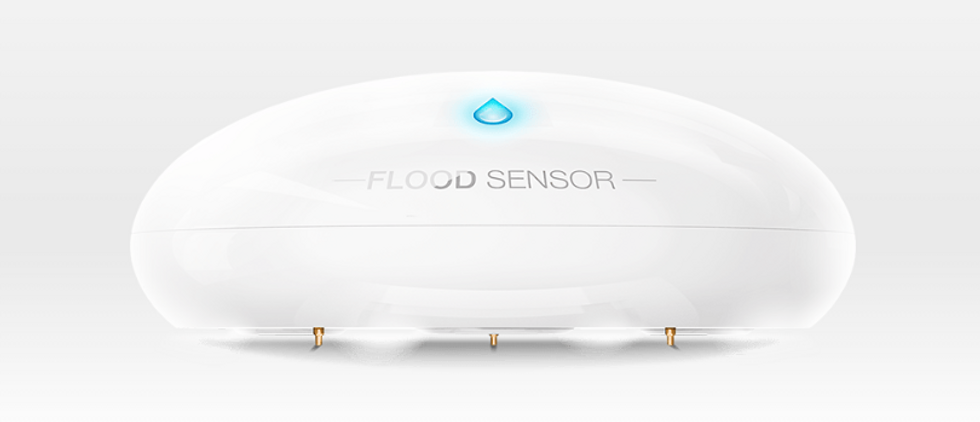 Fibaro
Simple but with the potential to save your home from flooding and serious damage, the Fibaro Flood Sensor alerts you when it detects water. Place one under the kitchen sink or next to the washing machine, and when it detects water on the ground below it, the sensor will alert you via a smartphone app.
With Z-Wave connectivity, the Fibaro can also be connected to your smart home hub and other devices. With IFTTT (If This, Then That), it can be set to flash your smart lights to signal a leak. There is also a built in temperature sensor, which will alert you to any sudden rises or falls.
Read the GearBrain review here
Quirky Egg Minder - $14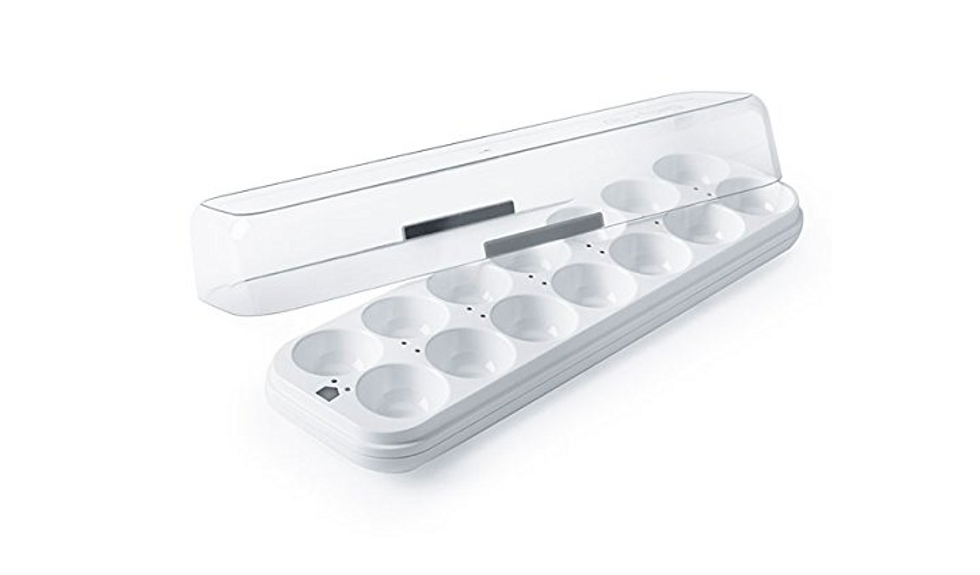 Quirky
Just when you thought nothing else in your house could have 'smart' added to its name, here is a smart egg tray. Each cup has a sensor telling the tray when an egg is there, and this information is used to let you know (via the smartphone app) how many eggs you have, and how long each has been there.

The app will then alert you when eggs are about to go bad, and LED lights on the tray show you which egg is the oldest and should be eaten next. You'll be told if the tray thinks it has gone bad, but this is only based on how long the egg has been sat there, so whatever you do, don't return an egg once you've removed it...
Smalt smart salt dispenser - $199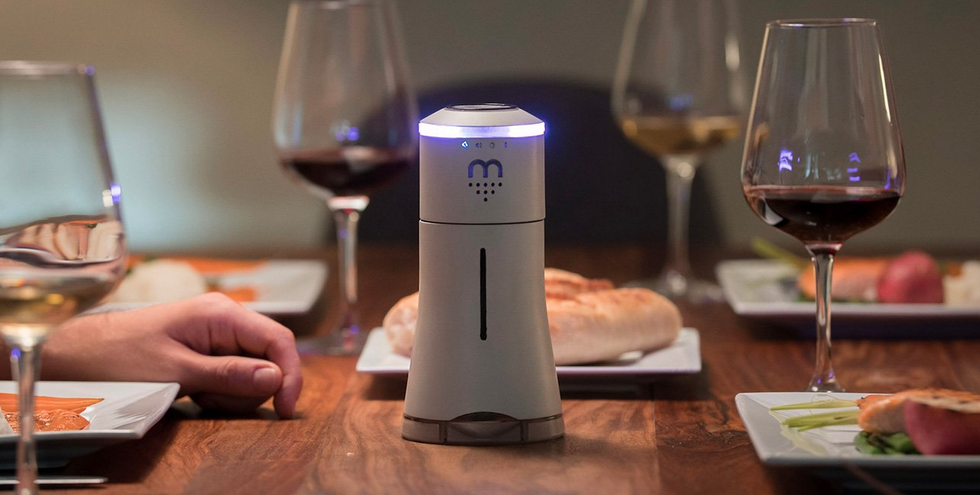 Smalt
Not all one-trick smart home gadgets are destined for success. The Smalt was claimed to be an Alexa-controlled smart salt dispenser and dubbed "the world's first interactive centerpiece" by its creators.
Smalt appeared as an Indiegogo campaign in 2017, featuring an 'ambient mood light', a Bluetooth speaker for music, and a companion smartphone app for dispensing salt and tracking your sodium intake. However, the campaign raised just $9,400 of the $25,000 target, so investor funds were returned.
Related Articles Around the Web
Like GearBrain on Facebook