Like GearBrain on Facebook
Chinese smartphone maker OnePlus has revealed its latest handset, the 6, at a media event in London.
Known for producing flagship smartphones with mid-range prices, OnePlus has given the 6 a specification sheet to give Samsung, Google and LG sleepless nights, but prices start at $529, significantly below that of its better-known rivals. For comparison, the Google Pixel 2 starts at $649 and the Samsung Galaxy S9 is $720.
Available in a glossy 'Mirror Black' and matt 'Midnight Black', the OnePlus 6 has glass on its front and back, but misses out on wireless charging. A third color option, called Silk White, has rose gold accents and is made from 'crushed pearl' according to OnePlus; this model will be a limited edition.
The flagship smartphone was launched alongside a pair of Bluetooth earphones, called the OnePlus Bullets Wireless, which feature a unique magnetic control system, whereby they power on when pulled apart from each other, then switch off when pushed together. The Bullets, which feature Google Assistant and USB-C fast charging, cost $69 (£69 in the UK, €69 in Europe) and go on sale on June 5.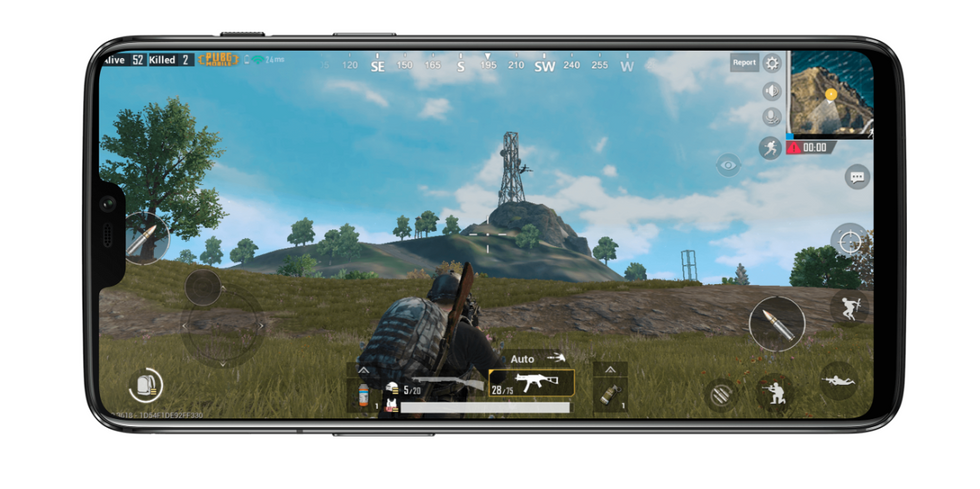 OnePlus
Back to the 6, and OnePlus co-founder Carl Pei said repeatedly during the 45-minute launch event that the new smartphone is all about speed and high performance.
In a thinly disguised swipe at Apple and its deliberate slowing down of older iPhones, Pei said: "A lot of phones start out fast then become laggy after a while. We want your phone to always feel as fast and smooth as the day you unboxed it."
In a bid to show OnePlus is invested in ensuring its phones maintain high performance throughout their life, Pei said the company is still performing constant tests on the OnePlus 3, more than 700 days after it went on sale. This is claimed to simulate between six and eight years of regular use, and helps the company understand how its phones perform as they age.
Another nod to performance is with the phone's Gaming Mode, which reduces background processes to ensure frames are not dropped while playing graphically intense multiplayer games like PUBG.
The OnePlus 6 is powered by a Snapdragon 845 processor with 6GB or 8GB of RAM, depending on which version you buy, and storage options are 64GB, 128GB and 256GB. The phone retains its headphone jack, gets water resistance for the first time, and has a curiously sized 6.28-inch display with an equally unusual 19:9 aspect ratio. The Full HD resolution is lower than many of its competitors.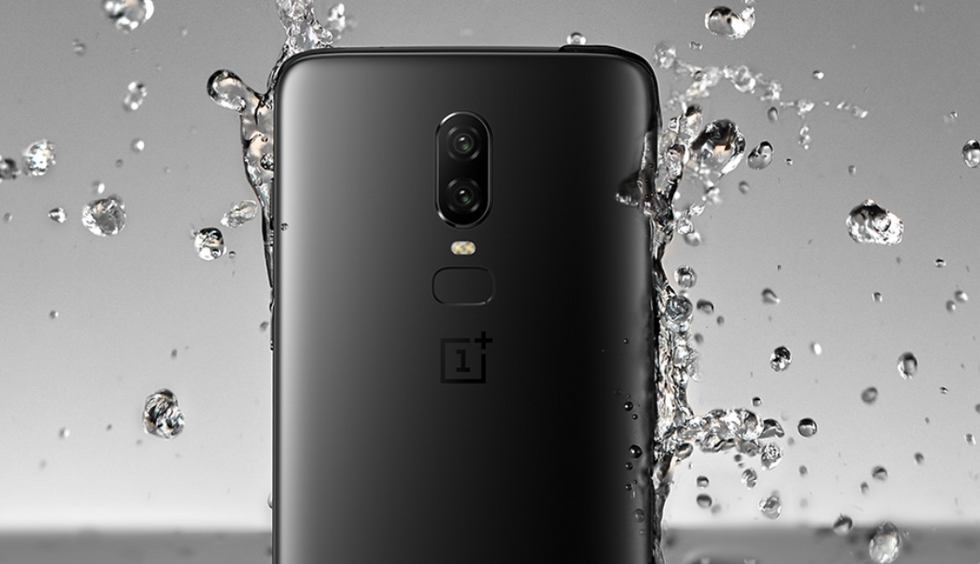 OnePlus
As with the iPhone X and many of 2018's smartphones, the OnePlus 6 has a 'notch' at the top of its display, housing the front-facing camera, speaker and various sensors. Also mimicking the iPhone X (and Google's latest beta of its upcoming Android P operating system), the OnePlus 6 uses gestures instead of the traditional navigation bar.
An upward swipe from the bottom of the screen takes the user home, just as it does on the iPhone and on Android P.
OnePlus installs its own version of Android on its handsets, called Oxygen, and the OnePlus 6 runs the latest development of this, called Oxygen 5.1, which is based on Android 8.1 Oreo. OnePlus says the 6 will have access to the Android 9.0 P beta "in the next couple of days".
As for cameras, the OnePlus 6 has a dual lens system on the back with one 16-megapixel sensor and one 20MP sensor. Both are from Sony and have an aperture of f/1.7. The pixels of the 16MP sensor have been increased by 19 percent over the phone's predecessor to improve low-light performance, and there is both OIS (optical image stabilization) and EIS (electronic image stabilization).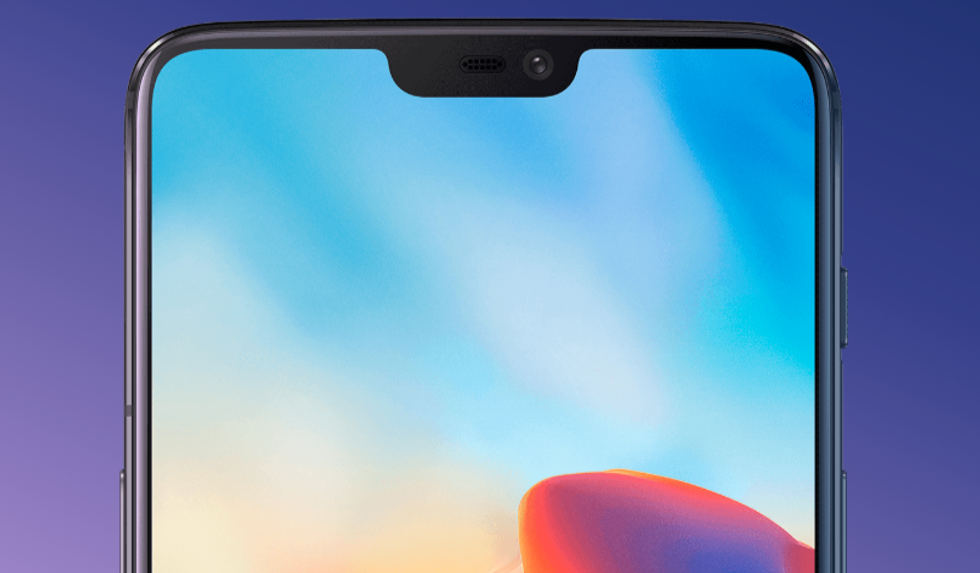 OnePlus
Shooting slow-motion video with the OnePlus 6 should be easier than with some other handsets, as you can record for a full minute at 480 frames per second, then pick which bit you want slowing down afterwards. No other phone on sale today can record for so long at that shutter speed, although phones like the Samsung Galaxy S9 can shoot more slowly. The OnePlus' front camera is 16 megapixels and will receive a software update in the coming weeks to take blurred-background portrait photos.
OnePlus says the 6's front camera is used to unlock with facial recognition in 0.4 seconds; alternatively, a rear-mounter fingerprint scanner unlocks the handset in 0.2 seconds.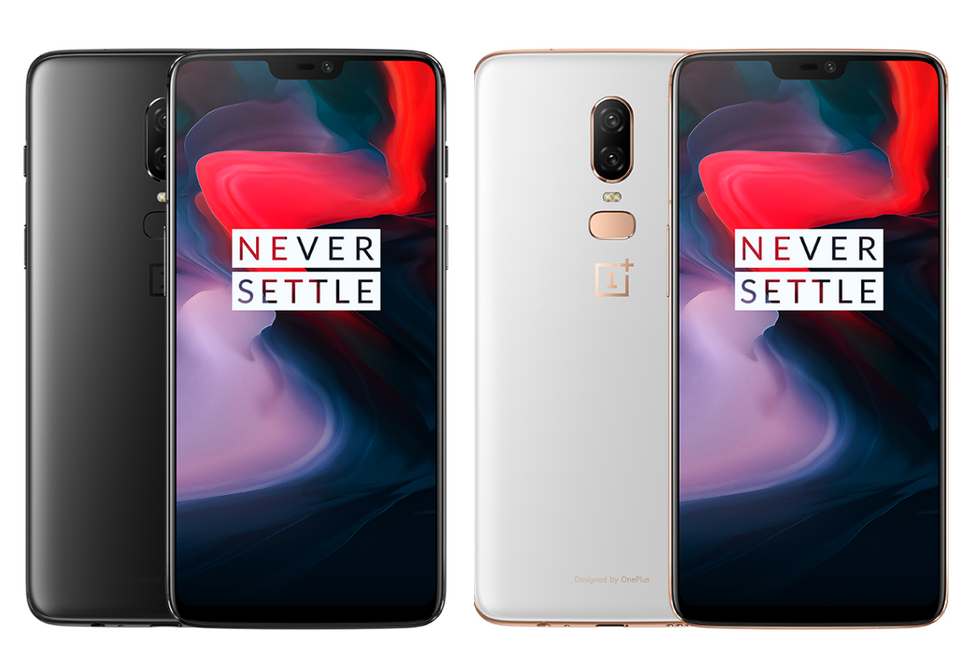 OnePlus
OnePlus 6 US prices and storage options:
The OnePlus 6 starts at $529 for the model with 64GB of storage and 8GB of RAM. Doubling both of those stats to 128 and 8GB increases the price to $579, and the flagship model offers 8GB of RAM with 256GB of storage for $629.
OnePlus 6 US release date:
The OnePlus 6 goes on sale at 26 pop-up shops around the world on May 21, then will be available from the OnePlus website a day later, on May 22. The limited edition Silk White version will arrive on June 6, but it isn't clear how many will be made, where it will be sold, and if it will be more expensive.
Like GearBrain on Facebook