Starting with the Apple Watch 3, people could purchase a separate phone plan for the device — allowing it to make calls, receive and send texts and act as its own communicator even if an iPhone was not nearby. Many, though, do not opt in for the cell phone plan, happy to have their Apple Watch just piggy-back on the network from their phone.
However, when someone is not near their phone — on a run perhaps — the Apple Watch can't pick up on the network, and must wait until it is close to the iPhone to receive texts, calls and the like. That is — except for emergency calls.
Because of the antenna, the Apple Watch 3, Apple Watch 4 and Apple Watch 5 can place an emergency call, even if someone hasn't paid for the extra phone line. The system isn't perfect — Apple even notes that the cellular network may reject the call. But it is possible.
Here's how to make sure you can make an emergency call from your Apple Watch.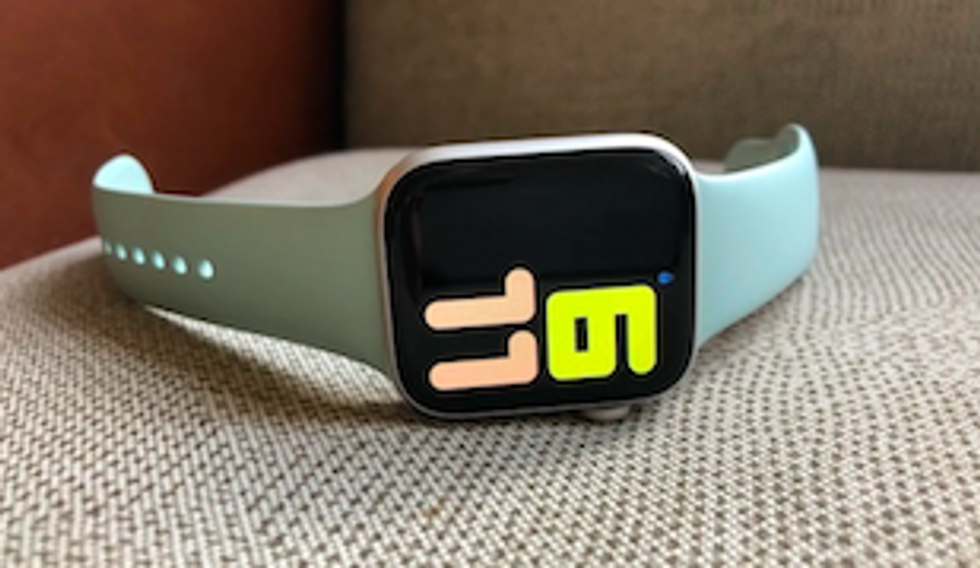 You can make 911 calls from some Apple Watches even without cell serviceGearBrain
Make sure you're using watchOS 5 or watchOS 6

You need to be using an Apple Watch that can support a cellular connection, which includes the Apple Watch 3 (GPS+Cellular), the Apple Watch 4 (GPS+Cellular) and Apple Watch 5 (GPS+Cellular).
To check and see which version of watchOS you're using:
Open the Watch app on your iPhone
Click "General"
Click "About"
Look at "Version." It should read 6.2.6 for the most current version as of writing.
Make a 911 call automatically
The Apple Watch can actually make automatic 911 calls without having to press more than one button. You should know, this starts a countdown — which is audible — and so if you feel you need to call for emergency help, but don't want someone else to hear it, this is not the best solution:
On your Apple Watch, find the small oval shaped button on the right of the device directly below the crown.
Press and hold this button until it beeps.
A countdown will start, and when it ends the Apple Watch will contact emergency services. You can cancel the countdown if you've set this off accidentally.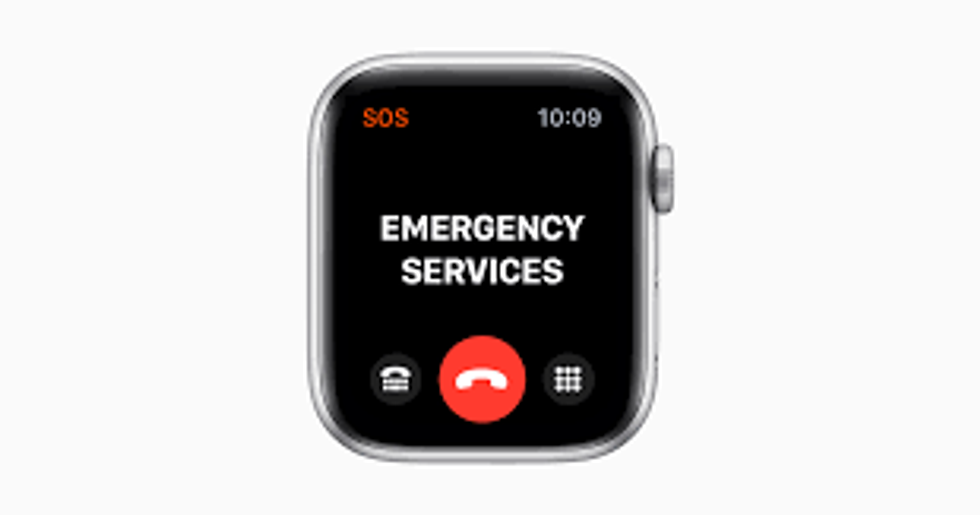 Apple Watch can make an SOS call, silently, if you needApple
Make a silent 911 call

You can call for emergency assistance without the Apple Watch clueing anyone around you that you're sending for help.
On your Apple Watch, find the small oval shaped button on the right of the device directly below the crown.
Press and hold for about one second until a screen appears that shows three options, to "Power Off," "Medical ID" and "Emergency SOS."
Slide from left to right across "Emergency SOS" to have the Apple Watch call for help.
Apple has also filed a patent for a watch band with the antenna baked inside that part of the device, notes Patently Apple. Since Apple Watch bands can be swapped out easily, this would allow, potentially, those with older models of the Watch to get a phone plan — or make an emergency call — even if their wearable doesn't currently have an antenna.
How to Setup an Apple Watch www.youtube.com