Like GearBrain on Facebook
Panasonic is unveiling the newest addition to its Toughbook line, a 10.1-inch tablet that is Android-friendly, and part of a new suite of services aimed at support those moving to an Android space.
The Toughbook A3 carries all the details Panasonic users have come to expect from the rugged line including a 6-foot drop rating, the outdoor 800 nits viewing screen, and even the ability to use the touchscreen functions in rain. An Android device, the tablet is also supported by a new suite of services called Productivity+, with a particular focus on customers who are moving from a Windows space to Android.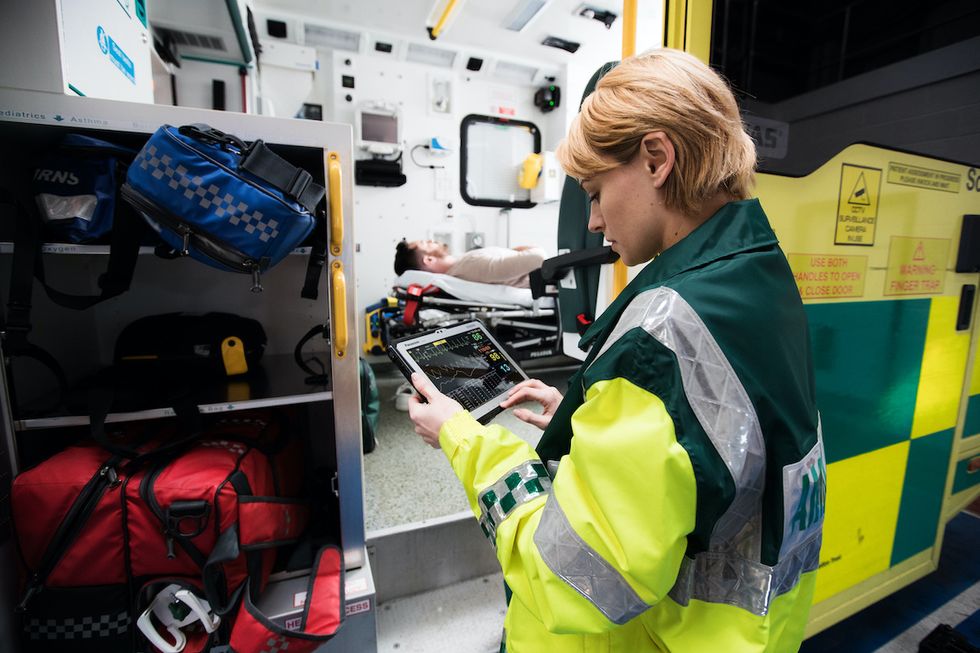 The new Panasonic Toughbook A3 tablet has dual batteries in the back extending its life to 15 hours of use timePanasonic
Toughbook A3 launches

The new A3 is also launching in a unique time, during a global pandemic. Panasonic understands that devices may need additional cleaning, for example, if they're shared among different users, or as they brought in and out of the field in ambulances and in homes. That's why the company made sure the A3's could be being wiped down, and are certified to handle disinfectants from alcohol prep swabs to some branded cleaners.
The tablet also has dual batteries in the back, allowing it turn run for 15 hours — and you can take one out and still have the device operating. Fully customizable, a barcode scanner can be added to the Toughbook A3, along with an insertable smart card reader, with a door that closes to ensure the tablet keeps its IP65 rating. The A3 will also support FirstNet, the first responder network from AT&T, which priorities its network data access to those who subscribe.
Productivity+
Underlying the A3 is a new suite of services coming from Panasonic called Productivity+, which will help customers shift to the new Android OS. This includes making sure security patches from Google work with the hardware before pushing it to customers, to creating a 2D barcode which will allow buyers to rapidly configure a device by just scanning it.
The new service and new Toughbook A3 are available for customers starting today, June 24, 2020.
Panasonic Toughbook CF-53 Laptop PC Bundle with Laptop Bag, Intel i5-2520M, 16GB RAM, 1TB SSD, Windows 10 (Renewed)
From Your Site Articles
Related Articles Around the Web
Like GearBrain on Facebook