Philips Hue is launching a new lighting device that lets you splash different colors on your wall all from one source. The lights work in tandem with your TV — in fact you mount the new Gradient Light Strip on the back of your television — lighting up depending on what you're watching. A disaster movie where an explosion happens on the left side of the screen? That could produce a bright intense orange and yellow burst on that part of the wall, while staying blue for a blue sky showing on the right side.
While Philips Hue supported this feature already, you needed three products, the Sync Play, to do what one does now. And the Strip is as simple to add as peeling back an adhesive tape, and then clipping it to the TV. You power them through an outlet, and to create the sync effect, the strips will need to be used with either a Philips Hue bridge and either the Philips Hue Sync PC app or the Philips Hue Play HDMI sync box with the Hue Sync mobile app.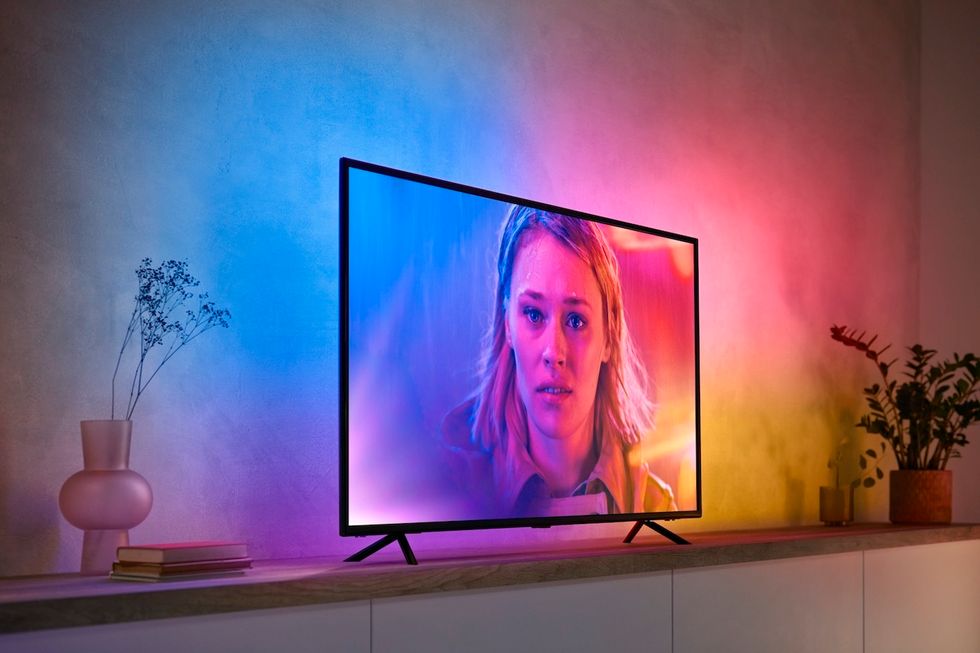 The Philips Hue Gradient Light Strips attach directly to the back of a TVPhilips Hue
The strips represent a new technology advancement for Philips Hue, said George Yianni, Philips Hue's head of technology, to GearBrain in an interview. Each strip has multiple segments that have their own multi-controller, hence their ability to display a different color in each small section, supporting multiple colors on one device. And eventually, the company is looking at how the strip could be used for ambient lighting, although that ability would come later through a software update.

Hue Iris makes a comeback
Philips Hue is also launching a few other products in the U.S, including the Hue Iris, which had been phased out of the country awhile back, but is now being re-introduced in a white finish and a black standard. The design-forward light links up via Bluetooth and can now push out up to 570 lumens of white light, but also display in colors as well. (The older version only put out 200 lumens.) You can also dim the light as low you need, for a more gentle effect at night, and if you pair it with a Hue bridge you can connect the Hue Iris with more smart lighting options.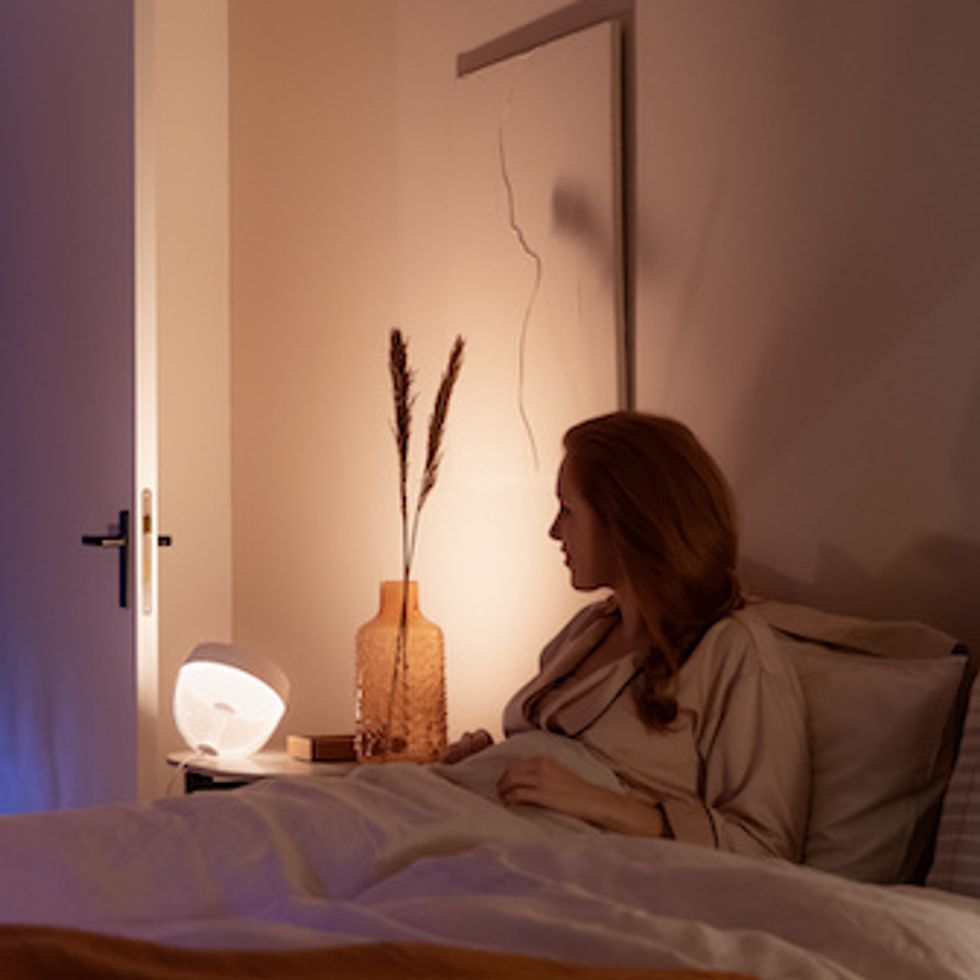 Philips Hue is relaunching the Hue IrisPhilips Hue
The light is designed for the table, and is angled in a way to throw light up against a wall in a large wash, and will be available on October 19th for $99.99. In Europe, people will be able to pick up the Hue Iris in a few extra finishes, including a copper gold, silver and rose.

The Gradient Light Strips come in three sizes, with the 55-inch size priced at $199.99, the 65-inch at $219.99 and the 75-inch at $239.99. They're available now for pre-order on the company's site and on Best Buy, and will be available to buy on October 6th.
Introduction of The GearBrain, The First Compatibility Find Engine for Smart Devices www.youtube.com