Like GearBrain on Facebook
It looks like the Philips Hue Lightstrip Plus is about to get its first update in five years, as a new model with improved flexibility has leaked online.
Posted by German tech website HueBlog, the new model doesn't bring any new lighting tricks to the party, unfortunately, and the LEDs still appears to be quite a long way apart.
Read More:
However, what's new is how the light strip is no longer hardwired to its controller. This should mean third parties are finally able to produce additional light strips of their own which attach to the controller at one end, and the Hue Lightstrip at the other. Currently, the Lightstrip is permanently attached to the controller, which itself attaches to the included wall plug.

The leaked images also show how the new Lightstrip Plus kit comes with a new tool for reattaching pieces after they have been cut. As before, the Lightstrip can be cut at sections spread out every 12 inches along the length of the strip.
Unfortunately, while this meant the strip could be cut to fit neatly in a certain space, the piece you detach could no longer be used. With the new tool, pieces cut off can be reattached to the strip, should you decide to relocate it and need to use the full length of the strip again.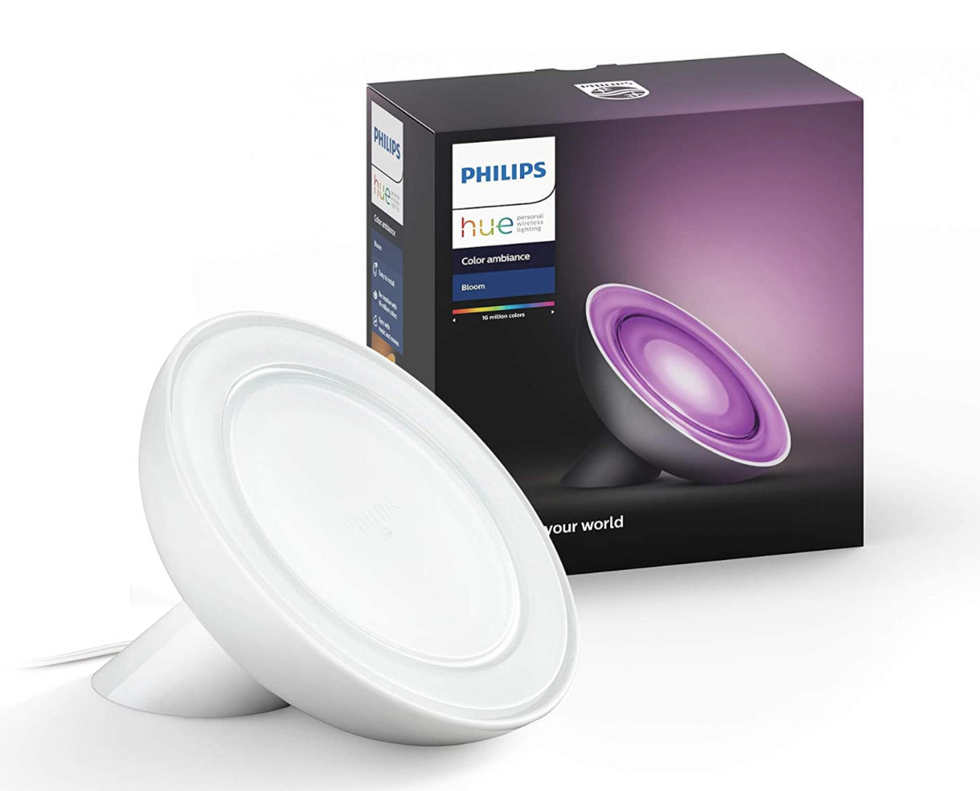 The Hue Bloom is expected to gain Bluetooth for simpler useSingify
However, while this sounds quite useful, the tool will only work with the upcoming Lightstrip, and won't be compatible with any previous models, as the strip connections it attaches to have been relocated on the new model.

HueBlog also has some news on an upcoming refresh to the Hue Bloom portable smart light. This will, the website claims, have its maximum brightness significantly improved from 120 to 500 lumens.
The light will also gain a Bluetooth connection, which means it can be controlled directly from a smartphone without needing to rely on a voice assistant like Alexa, or buy the Hue Bridge and connecting that to your Wi-Fi network. This added simplicity will make the new Hue Bloom a great choice for smart light beginners.
Check out The GearBrain, our smart home compatibility checker to see the other compatible products that work with Amazon Alexa enabled devices.
GearBrain shows Alexa and Google Assistant controlling the Philips Hue Go www.youtube.com
From Your Site Articles
Related Articles Around the Web
Like GearBrain on Facebook