Like GearBrain on Facebook
Pininfarina, the Italian company best known for designing much of Ferrari's back-catalogue, has revealed more of its upcoming electric hypercar, the PFO.
Teased earlier in the year, it is now known that the PFO will be powered by a platform developed by Rimac, the Croatian electric car company who is also working with Aston Martin and building its own battery-powered supercars.
Read More:
Similar to Rimac's own C_Two, the Pininfarina's drivetrain will be fully electric and produce a staggering 1,900 horsepower, seeing the car dispatch 62mph (100km/h) in under two seconds, then pass 186mph (300km/h) in under 12 seconds, and reach a top speed of 250mph.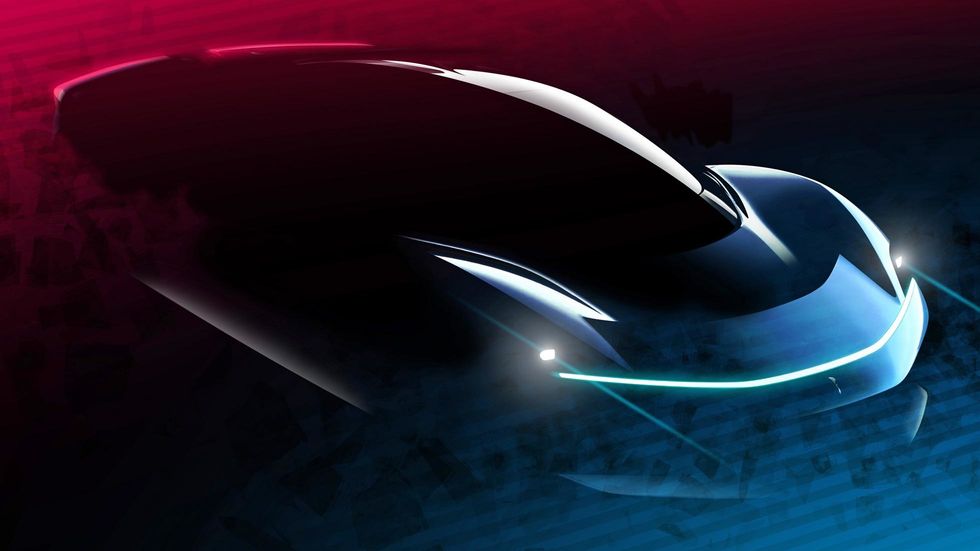 The car will be revealed at the Geneva Motor Show in March 2019Pininfarina
If these figures sound familiar, that's because they are similar to the claims made by Tesla of its upcoming second-generation Roadster. Both cars also have a planned release date of 2020, although Tesla has a habit of missing its launch windows by a wide margin.
What also sets these two cars very much apart is their price. Tesla says the Roadster will cost from $200,000, while the Pininfarina is listed at ten times that - $2 million. And where the Tesla is expected to be a (relatively) mass-produced car, only 150 examples of the PFO will be built.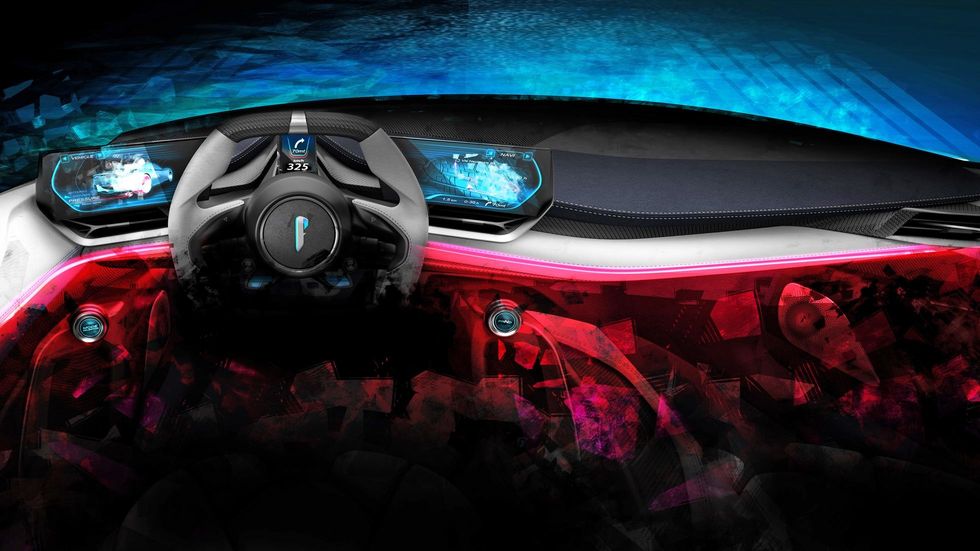 Pininfarina
Claimed range also sets these cars apart, with Pininfarina offering up to 300 miles and Tesla claiming 600 miles will be possible in the Roadster.
Although relatively unknown on the world stage, Rimac is working with several car manufacturers on future electric and hybrid vehicles. The most high-profile is the Aston Martin Valkyrie, a hybrid hypercar due to arrive in 2019 with street-legal Formula One performance. Rimac also produces its own electric supercars, but with small production numbers; just eight examples of its first car were made, and 150 are planned for its follow-up act.
The Pininfarina PFO will make its public debut at the Geneva Motor Show in March 2019.
Related Articles Around the Web
Like GearBrain on Facebook