Like GearBrain on Facebook
The Reolink Argus 2 looks almost identical to the original Argus, sharing the same white, pill-shaped body. Like its predecessor, the Argus 2 also has impressive video capabilities, and is easy to setup. While it doesn't integrate well with other smart home camera systems, you still get a lot of bang for your buck with the Argus 2. The camera boasts colored night vision, solar power capabilities, two-way audio, and several different camera settings.
The Reolink app's live stream allows users to take pictures and record video at will, and also allows users to alternate between what the company calls "clear" view and "fluent" view, depending on one's Wi-Fi capabilities. The fluent setting offers slightly choppier video, while the clear setting tracks individual movements.

The Reolink Argus retails for about $129.99 and Reolink's attachable solar panel is an additional $29.99. This puts the Argus 2 in an interesting price range. It's not a particularly low budget camera, as there are plenty of security cameras, including the Swann Smart Security Camera which is close to that price and the Xiaomi Mi Home Security Camera which is much less. But, the Argus 2 also doesn't fetch a particularly high asking price either. We decided to investigate further, to see if the Argus 2 is worth your money.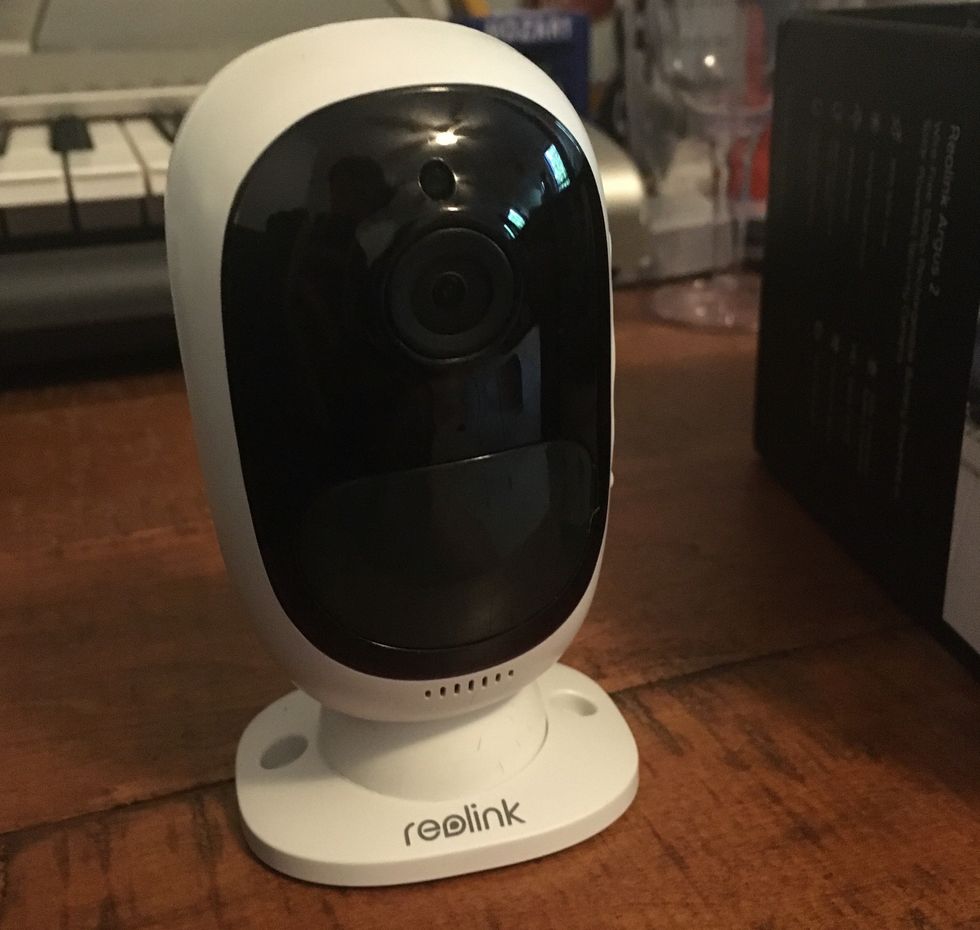 Reolink Argus 2 has a modern flair and lookGearBrain
Reolink Argus 2: Design
The Argus 2 is interesting looking, and looks a bit like a modernized take of an old-fashioned microphone. It may not make a design match with an older house, but Google's headquarters might just like the Argus 2. We also think the camera would fit just as well in someone's small apartment as it would on a tree in the yard of a mansion.
The device comes with multiple stands – one of which features a cool magnetic ball that lets users direct the focus of the camera. The solar panel also includes a rotatable stand that can either be nailed to the side of one's house or kept near a window to gather power for the camera. On top of this, the Argus 2 is completely weatherproof and can survive outdoors when it's windy or raining.
Reolink Argus 2: Performance
The video quality on the Argus 2 is solid and comes out clear as long as it's attached to a decent Wi-Fi system. Users can change the settings between black and white, as well as color, and they have the option of recording video and still photos, both of which come out decently clear as well.
The camera feed's latency is only about 2.5 seconds, which is pretty fantastic considering we tested it on an iPhone 6. Unfortunately, the camera doesn't come with an SD card, so users have to purchase one, or save any videos or photos they take on their phone. Still, as smartphone storage continues to improve, this won't be much of an issue.

The only place where the Argus 2 really struggles is in its two-way audio system. The camera's speakers aren't very strong, and when one speaks into the app it can sound tinny on the other side. As for the camera's ability to record audio, it also didn't prove very effective, and most videos came out as either full of static or completely silent. As a result of the speakers, the camera's alarm is also not very loud.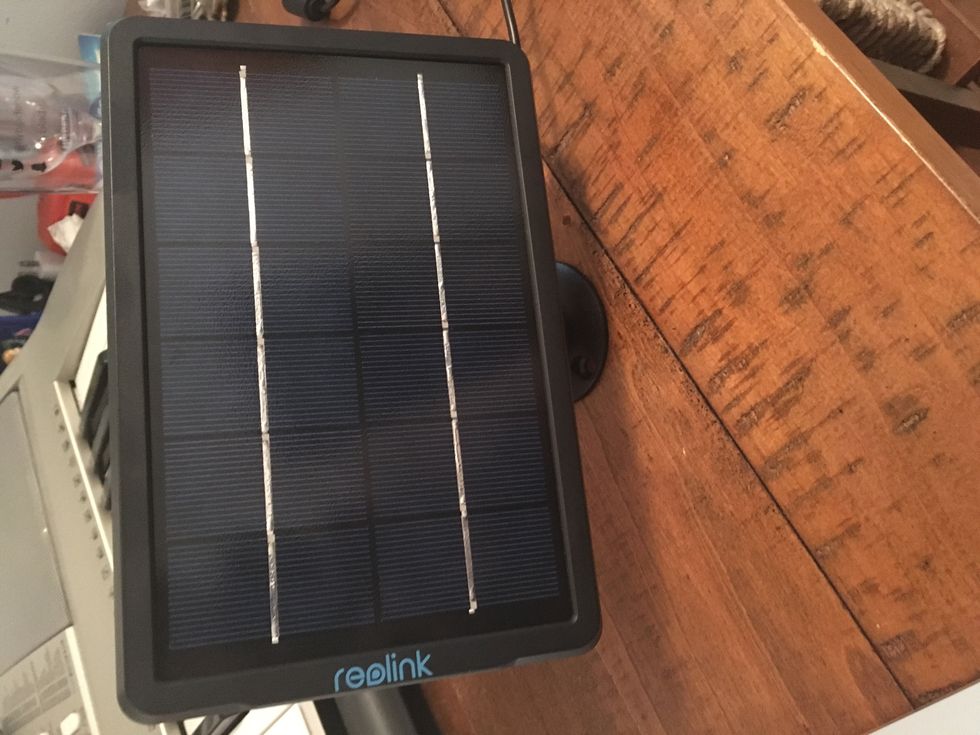 You can juice the Reolink Argus 2 through a solar-powered chargerGearBrain
Reolink Argus 2: Verdict

The Argus 2 does just about everything one could ask for with an outdoor camera. Its video quality is good, night or day, and its weatherproof design and solar-powered battery make for an easy one-time installation.
The audio, however, leaves something to be desired, but whether or not this is a deal breaker depends entirely on where one places the camera and how they intend to use it.
If it's an outdoor camera, it's probably being used to keep an eye on the entrance of a home — and audio may be less of an issue. If the camera is placed indoors, however, one might want stronger audio capabilities to listen to what's being said. If you want higher sound quality and compatibility with other security systems, you might want to consider the Logitech Circle 2 Wi-Fi camera or the Honeywell Lyric C2. All in all though, this camera gets the job done.
Pros:
• Weatherproof
• Solar-powered
• Good video quality
Cons:
• Poor audio quality
• Lacks an SD Card
• Not compatible with other security systems
Like GearBrain on Facebook