Like GearBrain on Facebook
Spending time online is one constant that's true for the majority of the world this past year — and that includes holding meetings and conversations over the web. Web conferencing tools have taught us that the lighting we have in our space may not cast us in the best light.
While smart lights can help build unique spaces in a home, lights designed for photography are a bit better for web conferencing. We've been using DigiPower's The Streamer for a few months, which fit into our budget — and for its size, on our desk.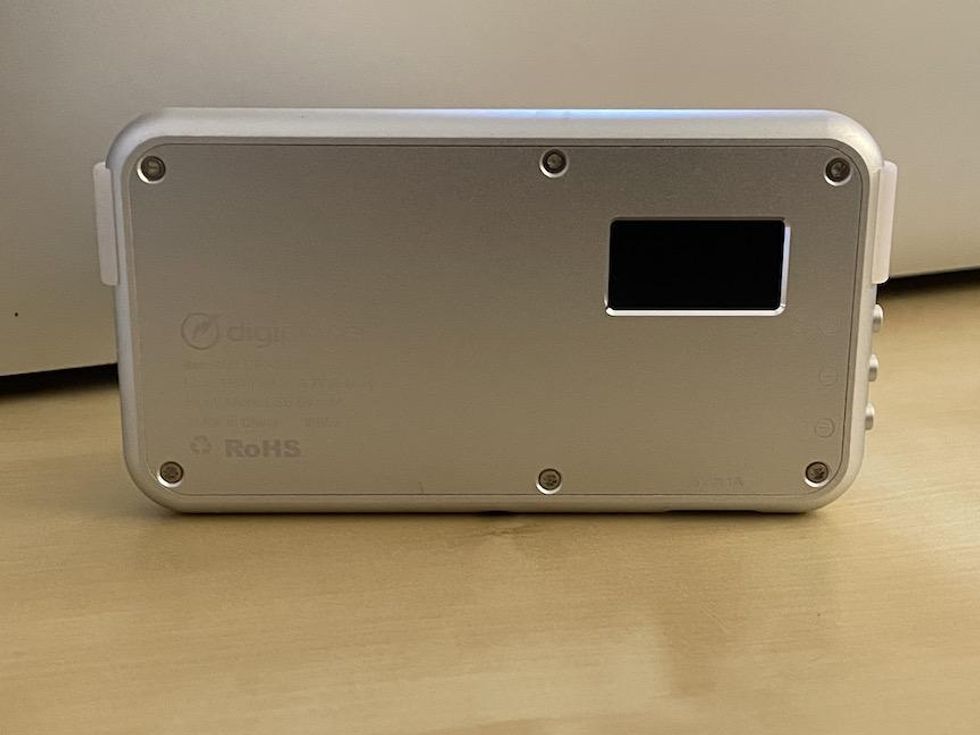 The Streamer light is small, lightweight and battery-powered making it very portableLauren Barack
Setting up

Setting up the DigiPower The Streamer is simple. The light has a micro-USB cord, and you're going to charge it up before putting it to use. You don't need an app to run the light, instead it operates through three buttons on the side.
There are actually 24 different levels — and more color levels as well from cool tones to warmer ones as well.
You also get a mount for the light which allows it to be attached via a screw or a slide to a tripod. There's also a plastic cover to place over the light when it's not in use.
Using it

We needed to spend some time with the light to grow comfortable with the features, including being able to flip through the different color levels as needed. Then again, lighting your webcast or conference can take a bit of time anyway. Basic settings are really bright, but you can adjust it from 100 to 5 percent of its strength. That's great, and you may find, as I needed, that you'll want to adjust the strength of the light depending on where you're sitting. Often, though, I would place the light so it was aimed at a wall, and then the light would bounce in my direction, rather than shine directly on me, creating a softer effect.
In terms of color temperature, The Streamer does run from 3100K to 5500K, which is, as DigiPower explains, between a warm sunrise to a cooler daylight effect.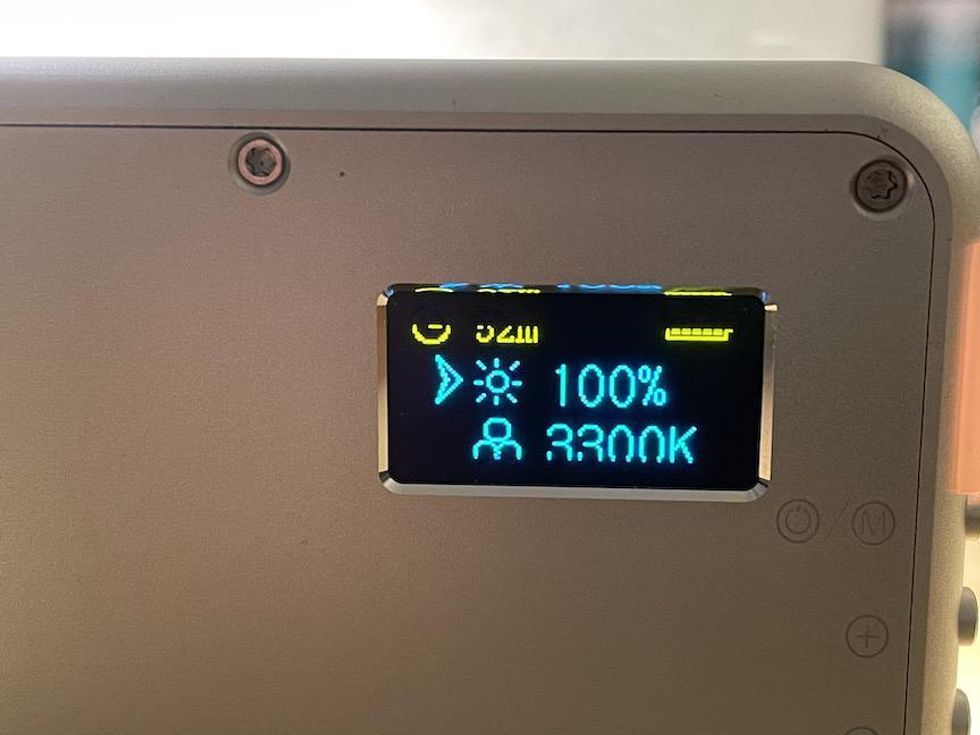 The Streamer light has a small screen on the back to show battery and light strengthLauren Barack
The light is also small and lightweight, making it easy to pack and bring on a trip. And while there haven't been many (read: any) trips over the past 15 months — it's something I'm planning to bring on some work trips when I get to start these again.

A single charge keeps the light working for 18 hours, and the screen on the back also lets you keep track of the battery level, as well as the color temperature.
Price
We purchased the light for about $60 at Best Buy, but since that time we've found DigiPower's The Streamer online for less than $40 on Amazon. DigiPower's own web site though is still featuring this light for $60 on its site.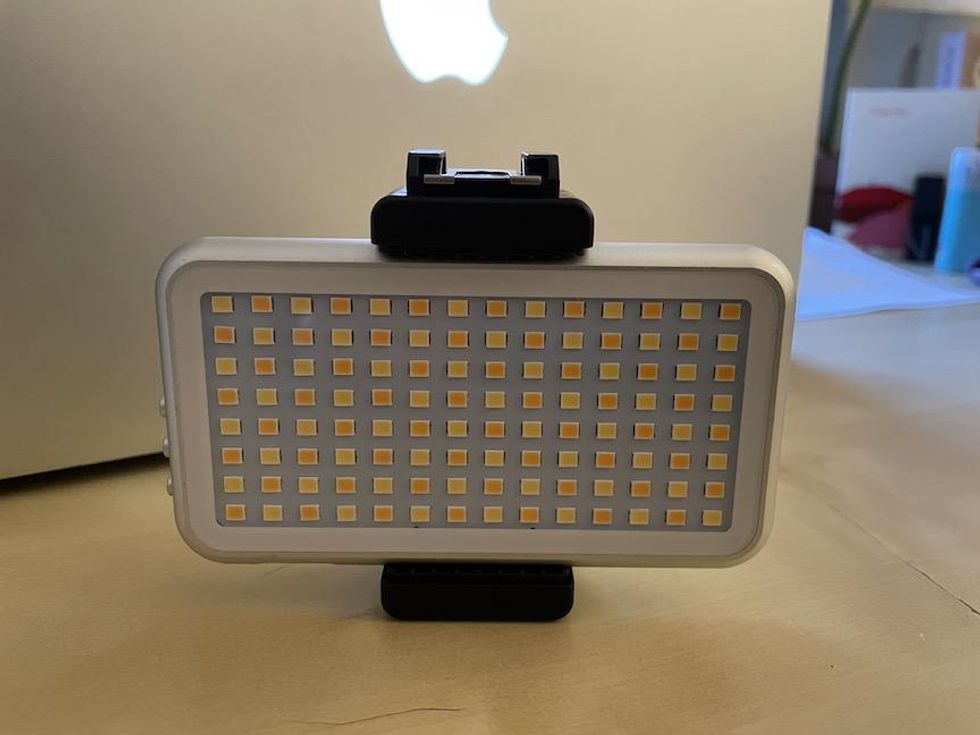 You can mount the light on to a tripod, camera or a computer — or leave standing on a boxLauren Barack
Worth buying

For $40, it's hard to pass up a solid, easy to use wireless light. It's also great that you get a base that can attach to a computer, tripod or a camera, as well as a cover.
A portable is definitely not a necessity — but it's a nice add-on for our increasingly video world. I certainly don't use The Streamer everyday — but on those cloudy winter days this year, when the light from my window just couldn't cut it, I was glad I had a small palm-sized device I could just stand up, turn on and help brighten my day.
Pros:
Price
Lightweight
Long battery life
Cons:
Light may feel too strong at times
Limited color settings
Cover felt cheap, made from plastic
DigiPower #GoViral - The Streamer - 112 LED Compact Video Light with Diffuser, LCD Display | 24 Brightness Settings, 25 Color Temperatures | Smartphone Mount, Phone & Camera Adapter, Micro USB Cable
From Your Site Articles
Related Articles Around the Web
Like GearBrain on Facebook