With Halloween just around the corner, it's time to get ready for the scariest holiday of them all. Whether you do simple decorations or go all out with decorating your homes with ghosts, spooky sounds playing on speakers or having giant spiders on the side of a house, its that time of year to start decorating. And like the past few years, we are seeing more smart home tech get into the decorating spirit for Halloween. This year, Ring is bringing new themed face plates, chime tones and quick replies to your Ring Video Doorbells. The company announced for owners of Ring Video Doorbells, you can purchase or add Halloween customizations to your Ring devices starting October 11, 2021.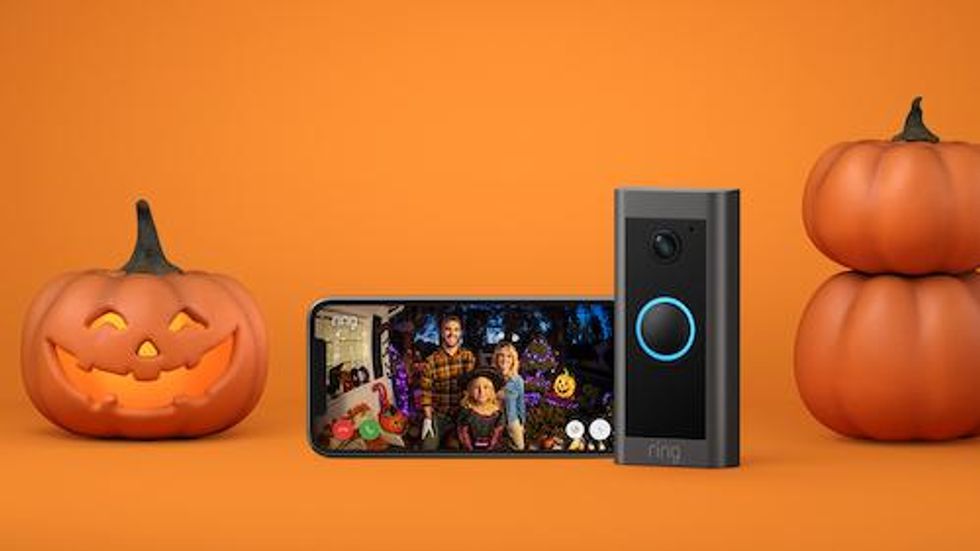 Ring app is where you will find all the instructions to set up your Halloween greetings and sounds for the Ring Video Doorbell.Ring
How do all these new features work on an existing Ring Video Doorbell? The Quick Replies are part of the interactive answering machine experience for Ring video doorbells. Every time someone pushes your Ring Video Doorbell, and you can't answer the door, a quick reply can play. For Halloween, Ring has created six preset Halloween themed responses for users to choose from and play on their Ring Video doorbell. Some of the Quick Replies are cool. For instance, here are a few, "Tell us what you bring here... or we'll put a spell on you" or" Boo! Leave us a message if you dare [evil laugh]." My favorite is "Please leave the package (and any hocus pocus) outside." These replies are easy to set up and instructions can be found in the Ring app or on Ring site.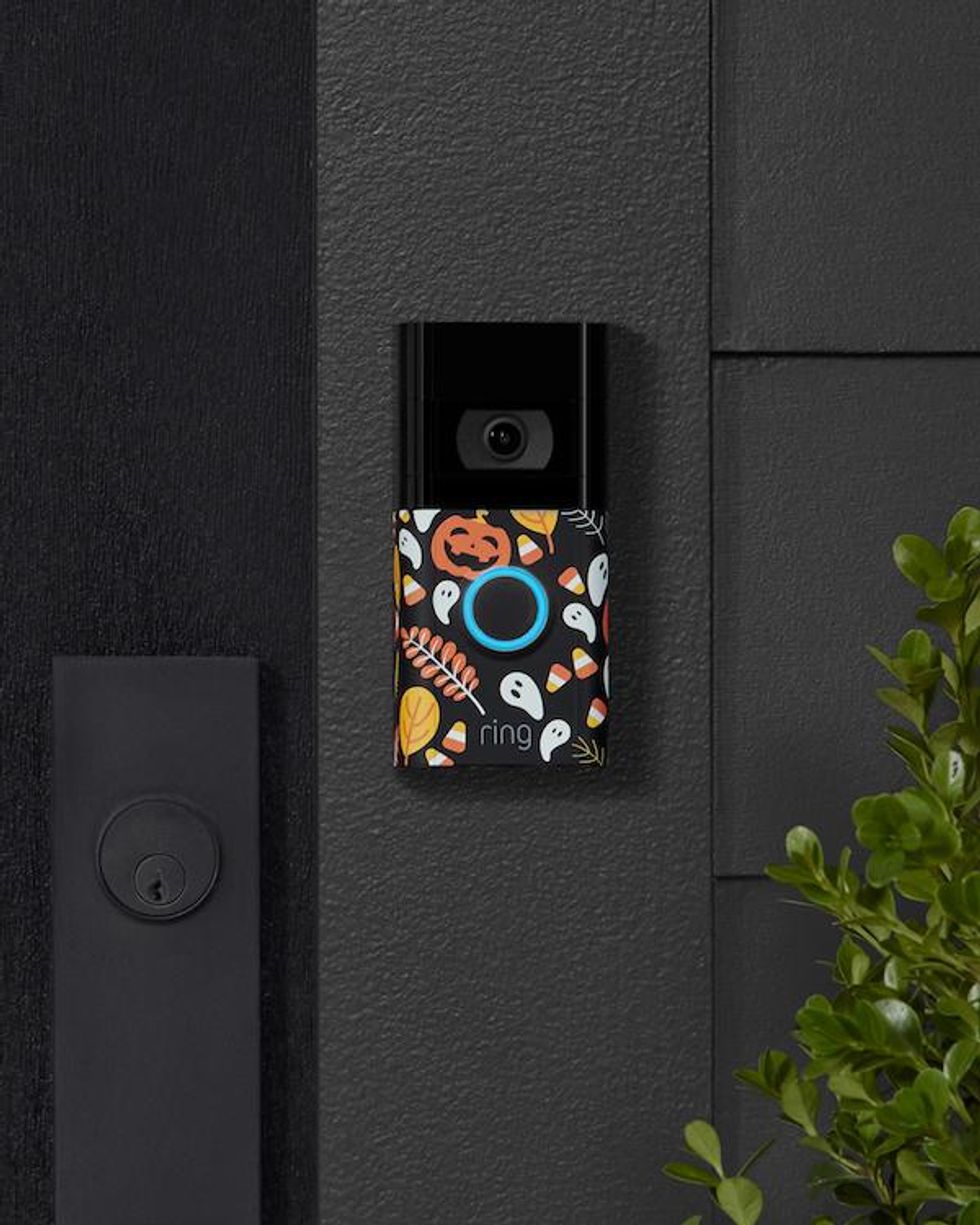 Ring h as 16 different Halloween themed faceplate colors for your Ring Video Doorbell.Ring
For the Ring owners who don't want to use Quick Replies but are decorating their home for Halloween, Ring is has new video doorbell faceplates to help match your Halloween decor. These new spooky designs come in 16 different faceplate colors for your Ring Video Doorbell. There are doorbell faceplates for the Ring Doorbell 2, the Ring Video Doorbell 3, 3 Plus and the new Ring Video Doorbell 4. (See our full review on Ring Video Doorbell 4 here.). Some of the designs include Halloween pumpkins and an autumn scene. There's also bats and spider webs for you to select.
And for those Ring owners who want to bring Halloween inside their smart home, there is something for you. Ring has new Halloween themed Chime tones for you to use this Halloween. Yes, you can change that famous Ring "Ding Dong" sound to something a little scarier, like a screeching cat or creaky door. Users can now activate a variety of chime tone sounds and have them play each time "trick-or-treaters" come to your door this year and ring your Ring Video Doorbell. The Halloween chime tone with sounds include bats, ghosts, howls, screams, spooky organ tones, creepy laughs, screechy cat and a creaky door. All instructions on how to change your Ring chime tones are available in the Ring app or on Ring's website.
For Ring users who want to get a jumpstart on the holidays by playing along with either integrated quick replies or changing your ringtone for the kids and "trick-or-treaters" who come to your door on Halloween, bring a little fun to your neighborhood with these new features. They are easy to setup, don't really cost much and the kids and adults walking with the little "trick or treaters" will love it. Happy Halloween.
Check out The GearBrain, our smart home compatibility find engine to see the other compatible products that work with Ring devices.