In Singapore, officials are using robotic swans in local reservoirs to monitor the quality of the water. Researchers built the swans at the National University of Singapore — and five are now collecting data in waterways, sending the information wirelessly back to scientists, according to scientists.

Certainly more pleasing to the eye than floating sensors in the water, robotic animals are doing more than disguising scientific needs. The PBS show, "Nature," for example, used 30 robotic animals — animatronics — in their five-part series last year, embedding creatures including a squirrel, meerkat and even a cobra in the wild. These mechanical copies helped to capture the behavior of real animals, who accepted the A.I. imposter as their own.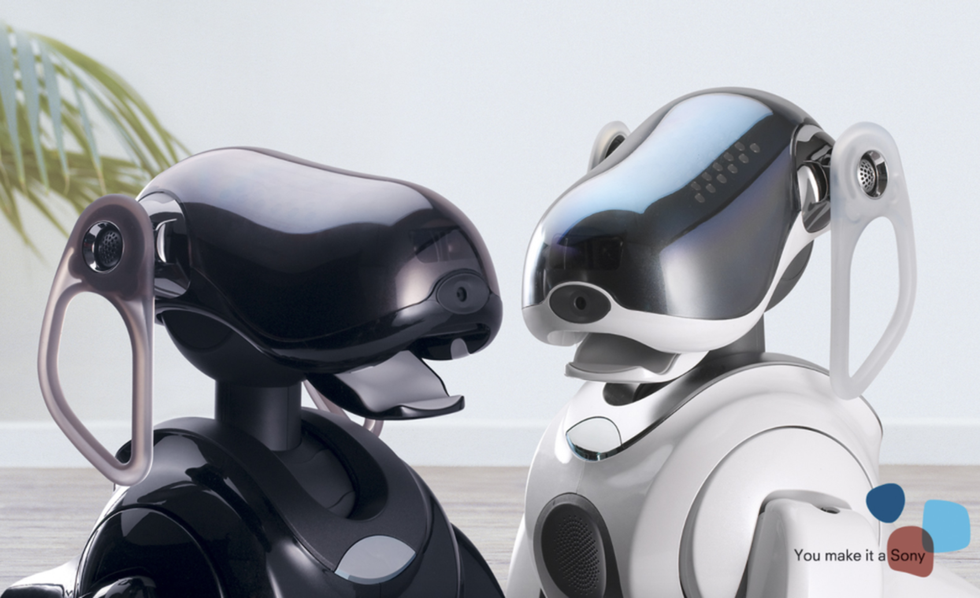 Aibo, a robotic dog, isn't lifelike, but acts like our favorite pet using mechanical features wedded to A.I. abilities.Sony
Even the U.S. government wants to borrow from animal-like behavior. A recent grant proposal from the U.S. Department of Defense put out a request for research that includes "highly-maneuverable and/or biomimetic UAV" devices — i.e. robotic bats.
And, of course, toy makers have played with putting these mechanical creatures in our homes, including Sony and its infamous Aibo, which the company re-released late last year with a new $1,700 price tag and some A.I. upgrades. Aflac, the insurance company, unveiled a robotic animal at this year's CES, the My Special Aflac Duck, giving the mechanical bird the abilitiy to quack and even dance to comfort children with cancer.