Like GearBrain on Facebook
The most interesting thing about Samsung's big Unpacked event this week was what wasn't there, rather than what was.
The latter included an entirely predictable upgrade to the company's flagship Galaxy Note range. Sure, there are now two different sizes of Note for the first time, and a 5G model will be coming soon, but giving the S Pen stylus a gyroscope and accelerometer for controlling the phone's camera from a distance isn't a show-stopper.
Read More:
Samsung then showed off the Galaxy Tab S6 tablet and Galaxy Watch Active2 smartwatch, both of which it announced a few days before Unpacked. The only real surprise came in the shape of the Galaxy Book S laptop, and a partnership with Microsoft complete with in-stage appearance from Microsoft boss Satya Nadella.
But what about everything that was missing?
Bixby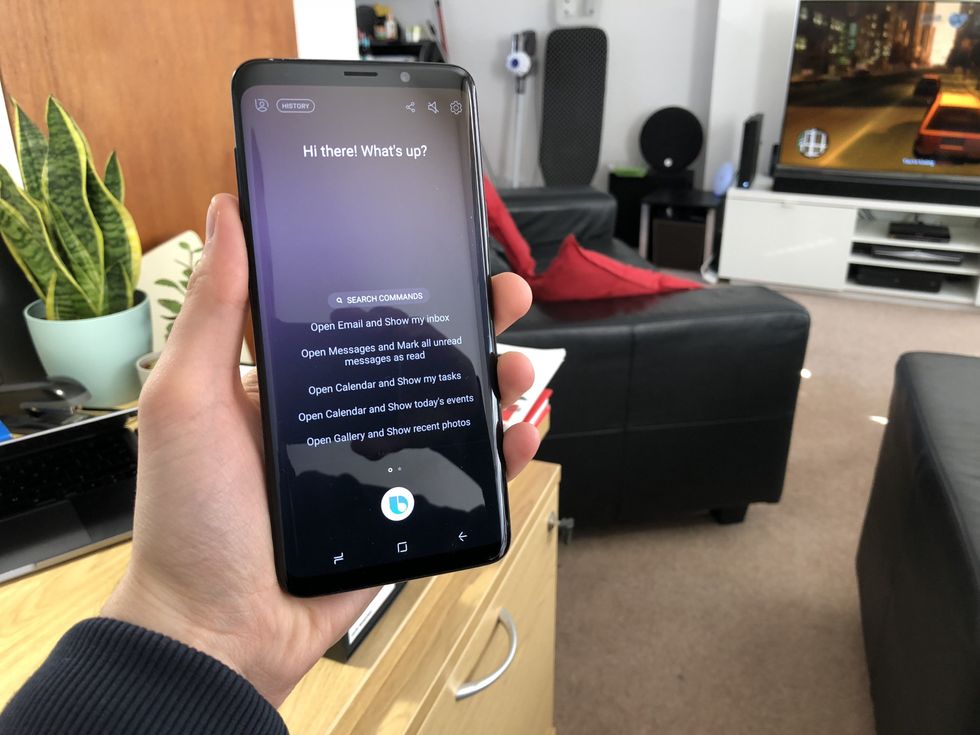 Bixby running on a Samsung Galaxy smartphoneGearBrain
Despite featuring heavily in adverts shown by Samsung ahead of the Unpacked event, Bixby didn't get a single mention during the hour-plus launch. In fact, the Galaxy Note 10 no longer has a dedicated Bixby button like its predecessors (and the Galaxy S10). Instead, the voice assistant is launched with a long press of the power button, an action which can't be assigned to a different voice AI, like the Google Assistant.

Bixby features as a personal trainer on the new Galaxy Watch Active2, but Samsung chose not to mention this on stage, and made no reference to its appearance on the Note 10. This isn't a promising sign for a voice assistant which has lagged behind Alexa, Siri and the Google Assistant since launch, with much still to prove if it is to be considered a worthy alternative.
This marks a sudden about-turn from Samsung, who at all previous Unpacked events for the last couple of years has dedicated serious time to demonstrating Bixby's features.
Android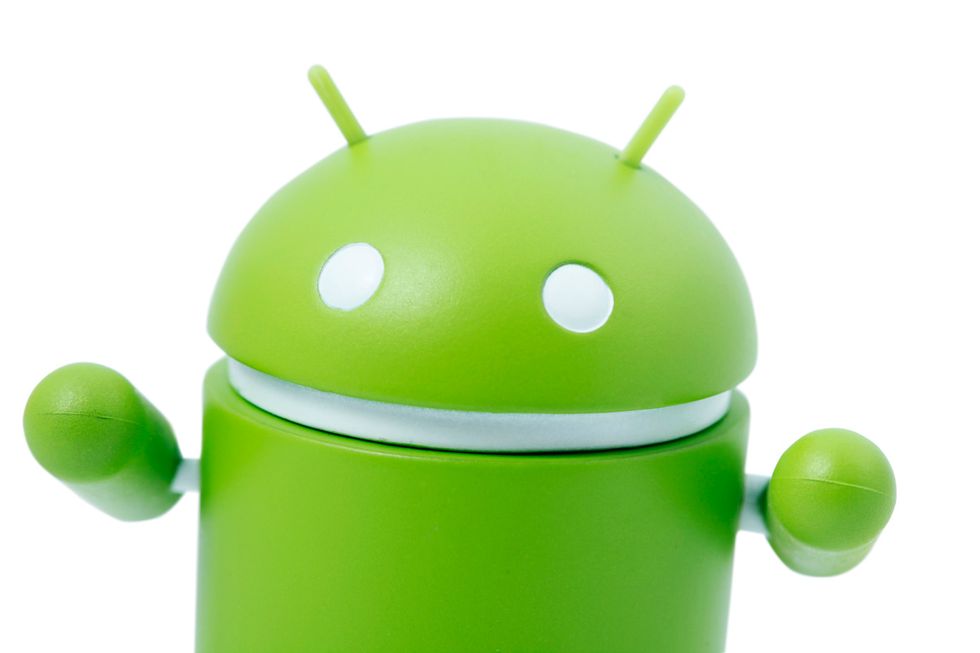 Google's Android operating system which Samsung uses, was not mentioned at all Getty Images
Curiously, Android was also not mentioned during the Unpacked event, despite the Galaxy Note 10 running Google's mobile operating system. This is more understandable than the Buxby omission, as Samsung has worked hard to differentiate its mobile experience from the 'stock Android' software offered on Google own pixel phones.

After years of making enhancements to its TouchWiz interface, Samsung now has One UI, a unified operating system which sits on top of Android and gives its smartphones a neater and more consistent interface.
It also makes sense for Samsung to ignore Android and Google, because the end of its presentation was dedicated to a new partnership with Microsoft, culminating in Microsoft boss Satya Nadella taking the stage. Referencing how the Note 10 phone works more closely with Windows computers than any other, Nadella said how the collaboration seeks to "improve productivity and eliminate the gap between mobile devices and the PC."
With Microsoft's new Your Phone app, the Note 10's texts, calls, notifications and even the entire screen can be mirrored on a Windows 10 PC.
Galaxy Home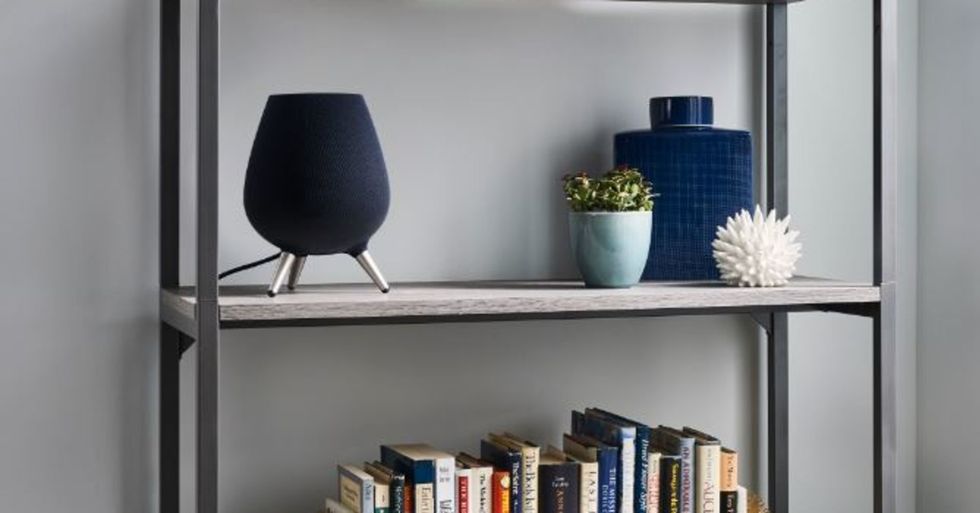 The Galaxy Home was announced a year ago, but is yet to go on sale Samsung
Samsung announced the Galaxy Home smart speak on August 8, 2018. Almost exactly a year later, the device is still yet to go on sale.

We also do not know how much it will cost, how it will work (beyond being controlled by the Bixby voice assistant), and what features it will have, beyond support for Spotify.
A year ago, Samsung's Galaxy Home announcement made it clear the company wanted a piece of the smart speaker action, and it would enter the market with a premium device intended to rival the Sonos One and Apple HomePod.
This made perfect sense, as at the time Amazon and Google focused on the lower-end of the market. But now, an entire year later, we are starting to wonder if the Galaxy Home will ever arrive. It still appears on Samsung's website - where it is described as "coming soon", but the last time we saw it in person was at Mobile World Congress in February. And despite that appearance, it could not be touched or used in any way.
We can't imagine building a quality speaker is particularly troublesome for a company the size of Samsung - which, don't forget, owns Harman and its audio brands like AKG. And, given its SmartThings smart home system, we can't imagine a smart speaker would be too tough for Samsung either. This leads us to wonder if the sticking point here is Bixby, or a sudden change in strategy.
A smaller 'Galaxy Home Mini' device has been spotted passing through the FCC, which is usually an indication that the product is almost ready to go on sale. Perhaps Samsung sees more potential in selling a cheaper smart speaker to go up against the Google Home and Amazon Echo, rather than the HomePod.
Most recently, Samsung has said the Galaxy Home will ship in the third quarter of 2019 (July through September), but this comes after missing earlier self-imposed deadlines. We hope to finally hear more about the speaker at the IFA technology event, which takes place in Berlin next month and is where Samsung usually has a major presence.
Samsung said, somewhat vaguely, in the wake of its Unpacked event this week: "We're continuing to refine and enhance the Galaxy Home prior to launch, and look forward to sharing more with Galaxy fans soon".
Virtual Reality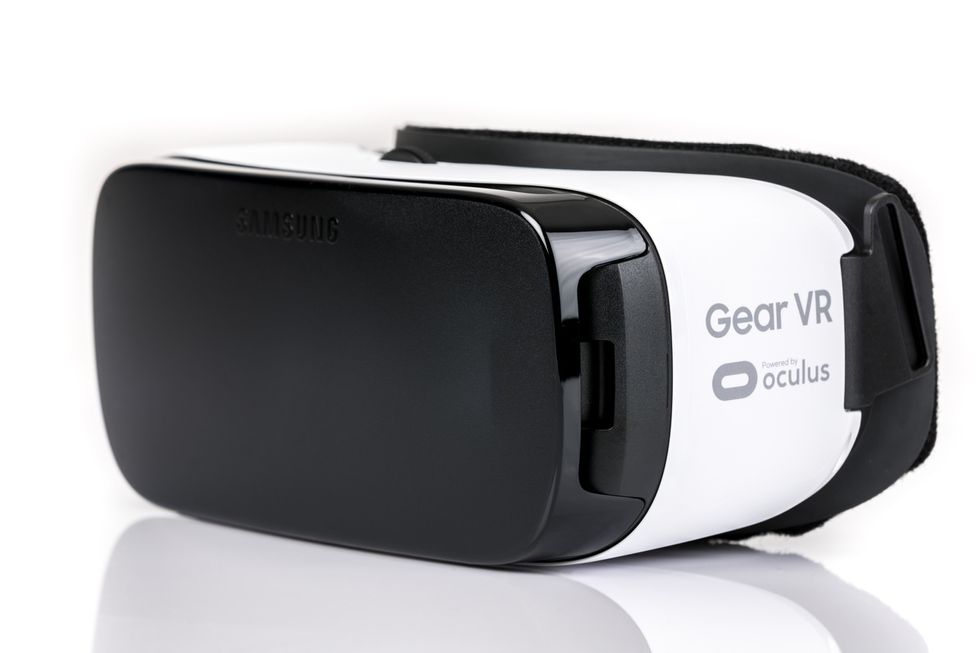 Samsung's gear VR headset does not work with the new Note 10 phones iStock
Samsung was along the first companies to give virtual reality the shot in the arm needed to go mainstream. The company often gave away its already low-price Gear VR headset to those who pre-ordered its latest smartphones. During one memorable launch it distracted the audience with VR headsets beneath their seats, before revealing Mark Zuckerberg on-stage, who spoke about a VR future led by Samsung and Facebook's Oculus division.

And yet, the new Galaxy Note 10 and Note 10+ are not compatible with the latest Samsung Gear VR headset.
Last year, Samsung offered a USB-C adapter so that the Note 9 could work with the Gear VR, but for the Note 10 this is not happening. Samsung confirmed the lack of Note 10 compatibility is a statement, adding: "We remain committed to innovating in VR and AR to deliver incredible new experiences to our consumers."
Samsung also failed to mention VR during the Unpacked event this week, and only mentioned AR in relation to a depth sensor on the back of the Note 10+. With this and the rear camera, users can scan real-world objects (the demonstration used a stuffed toy), then animate them virtually on the screen. A far from flawless performance, the demonstration felt patchy and made us question if the technology was ready for prime time.
The Galaxy Fold 2.0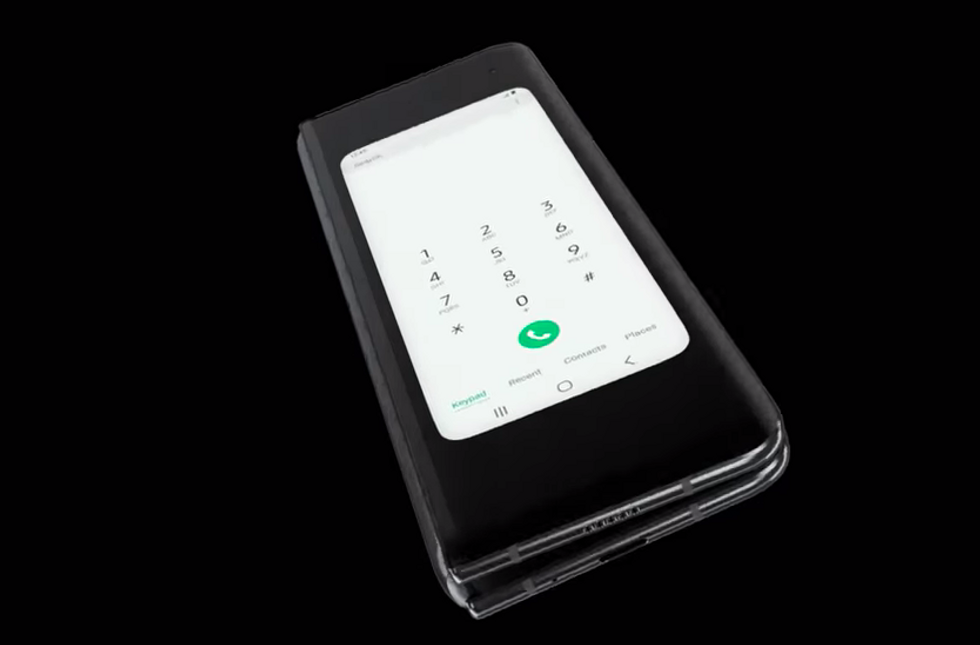 The $2,000 Galaxy Fold is due to go back on sale in September Samsung
You don't need us to recap the trials and tribulations of the Galaxy Fold yet again. We know Samsung says it has fixed the problems which broke early review samples handed out to journalists, and that the new release date is some time in September.

But with the relaunch now potentially just three weeks away, it would have been nice if Samsung at least acknowledged the Fold. If only to reassure patient customers still waiting for their troubled $2,000 phone to arrive, that it will indeed arrive - and remain in one piece.
From Your Site Articles
Related Articles Around the Web
Like GearBrain on Facebook