A year on from the troubled launch of its first folding phone, Samsung is reportedly preparing to release a new version of the Galaxy Fold.
Likely to be called the Galaxy Fold 2, the new model is expected to cost less than the pricey $1,850 original, and stick with the same folding tablet form-factor, instead of adopting the clamshell look of the Galaxy Z Flip.
Read More:
According to a report by Korean news website Hankooki, Samsung recently placed orders for components from its suppliers this week, and has now begun mass production of the new folding smartphone. The report claims the phone will be launched and put on sale in August, which is around the time Samsung tends to announce its new Galaxy Note phone.
A tougher and more robust design will be key to the Fold 2's success, after the original had to be recalled and redesigned just before it went on sale, after units loaned to journalists suffered failures to the fragile plastic display.
For the Fold 2, it is claimed Samsung will make use of 'ultra-thin glass,' a material used to protect the folding screen of the Galaxy Z Flip. That phone launched in early 2020 with less of the criticism received by the original Fold.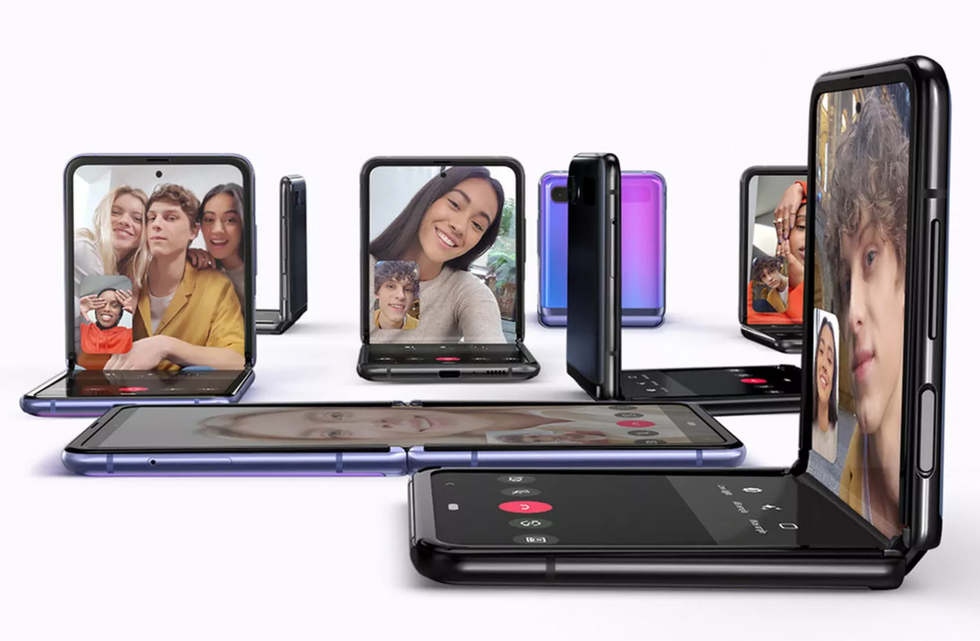 The new Fold 2 is not expected to look like the Galaxy Z Flip Samsung
Not much is known about the Galaxy Fold 2 — unusual given it is now reportedly in production – other than its display has been upgraded to a 120Hz panel. This higher refresh rate is expected to quickly become commonplace across the premium smartphone market in 2020 and 2021, as it offers a smoother experience when navigating the user interface and playing games.

Although the smartphone market has shrunk considerably due to the coronavirus pandemic, manufacturers are slowly getting back to work. Apple recently launched the cut-price iPhone SE, and now Samsung is expected to reveal the Fold 2 and Galaxy Note 20 in August, fitting in neatly with its usual release schedule. A new Samsung smartwatch is also expected soon, and could also arrive at the same summer event.