Like GearBrain on Facebook
The smartphone market has suffered its worst-ever decline, due to the coronavirus pandemic crippling the supply chain, retail network and consumer demand.
That is the claim of International Data Corporation (IDC), which estimates that worldwide smartphone shipments were down 11.7 percent in the first quarter of 2020 compared to last year. Fellow research firm Canalys paints a slightly worse picture, with its estimate pointing to a 13 percent decline.
Read More:
Unsurprisingly, the largest regional decline in phone shipments was in China, which saw a 20.3 percent fall due to strict lockdown measures being in place for much of the quarter. Although those rules are now starting to ease, the US and several European countries are still in lockdown, with most shops closed and residents unable to leave their homes unless for essentials.
The fall is also due to Covid-19 forcing the partial closure of China's manufacturing industry, which is responsible for almost a quarter of global smartphone shipments according to IDC.
Shipments to the U.S. and Western Europe fell in the last three months by 16.1 and 18.3 percent respectively.
"Demand for new devices has been crushed...many customers who would have bought a new smartphone as a luxury have delayed that purchase," said Canalys senior analyst Ben Stanton.
Fellow Canalys analyst Vincent Thielke added: "The impact on smartphone channels is colossal...It will test the mettle of the industry, and some companies, especially offline retailers, will fail without government support."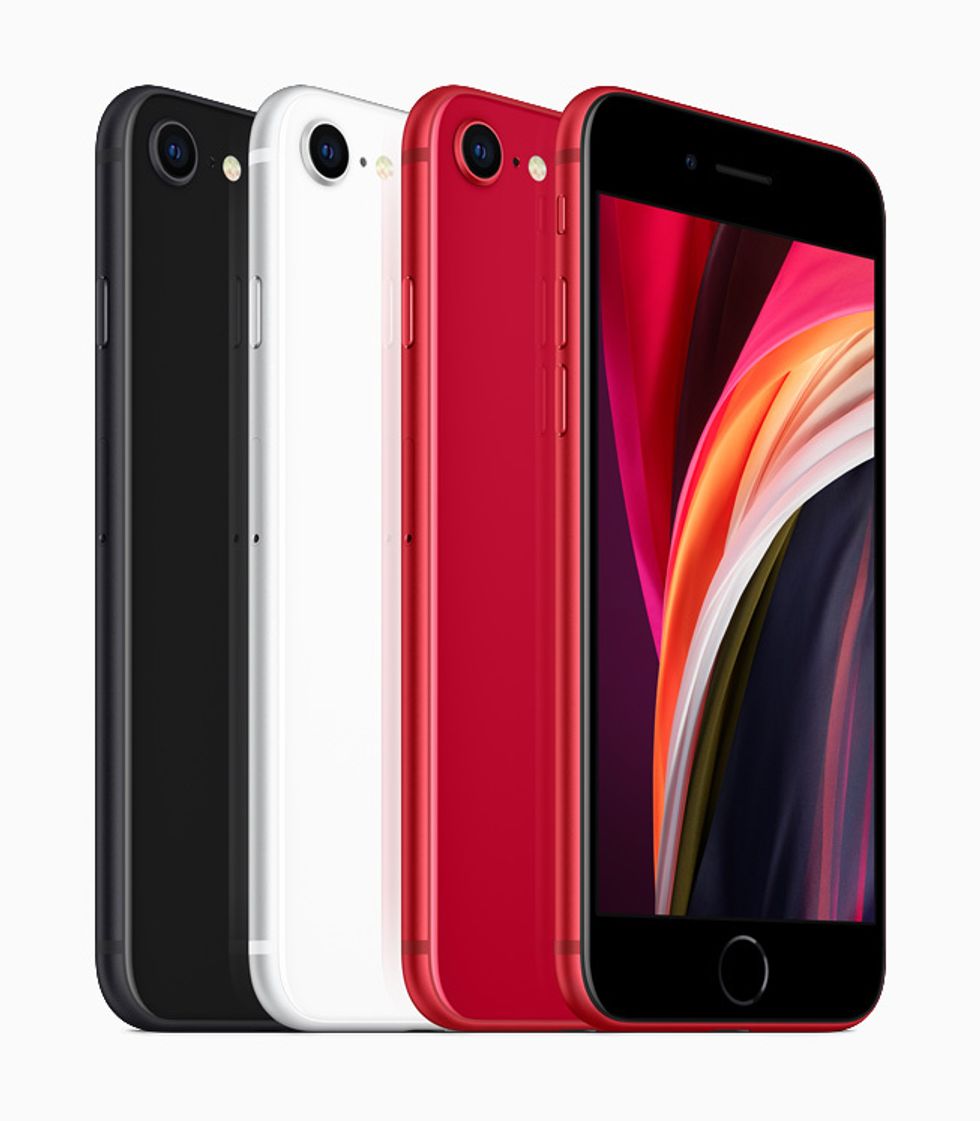 The $399 iPhone SE may have arrived at a good time Apple
Samsung is still the market leader with a 21.1 percent share of global smartphone shipments, at 58.3 million handsets for the quarter, according to IDC estimates. However, that figure is down 18.9 percent compared to last year. Huawei is second with a 17.8 percent share, but its shipments were down 17.1 percent.

Apple is in third place with a 13.3 percent share, and suffered far less than its rivals, with global iPhone shipments down just 0.4 percent. Apple said in its own results that iPhone revenue for the quarter fell seven percent. IDC has high hopes for the new iPhone SE, which is priced from $399.
"What started as primarily a supply-side problem initially limited to China has grown into a global economic crisis with the demand-side impact starting to show by the end of the quarter," said Nabila Popal, research director at IDC's Worldwide Mobile Device Trackers. "While the supply chain in China started to recover at [the] end of the quarter, as IDC expected, major economies around the world went into complete lockdown causing consumer demand to flatline."
As well as being unable to visit shops selling smartphones, consumers are also reluctant to spend money on such purchases, due to economic uncertainty.
"Consumers get increasingly cautious about their spending in such uncertain times and it is hard to think smartphone purchases won't suffer as a result," said Popal.
Looking ahead to the rest of the year, Popal added: "As the uncertainties of the lockdowns are total economic impact linger, vendors are reconsidering their outlook for 2020."
OtterBox DEFENDER SERIES Case for iPhone SE (2nd gen) and iPhone 8/7 (NOT PLUS) - Frustration Free Packaging - BLACK
From Your Site Articles
Related Articles Around the Web
Like GearBrain on Facebook