Like GearBrain on Facebook
Reading a heat signature seemed like the stuff of $10,000 devices: not consumer-priced, not small, and not really relevant to an everyday homeowners life. But in the last few years, thermal gadgets have grown almost as common as pen knives. You can buy them on Amazon, and even at the Apple store. While once relegated to professional tool kits, thermal devices are now making their way into DIY-ers hands.
When installing home thermostats, or other smart devices, thermal readers and cameras can help homeowners look for hot spots and even potentially overloading circuit breakers. Even filmmakers are experimenting with thermal cameras to push the visuals in videos.
Thermal devices are expected to grow in the next few years, reaching a market of $10.21 billion by 2021, according to a report from Markets & Markets, which, granted, weights most of that expansion from the commercial side. But consumer interest, and availability is on an uptick. Flir, one of the makers of thermal devices we reviewed below, released five new thermal cameras just this year at CES.
Still, there are wide ranges here, keep in mind, and a $20 reader is not going to perform the same as a $200 device with dual lenses for both thermal and regular imagery. Nor is a thermal camera is not going to replace your trusted Phillips head screwdriver. (Yet.) But with pricing now in the $200 range, thermal cameras are clearly a consumer option.
Casting aside the instant readers that can see if your candy is in the soft-ball stage, or your window has a draft, there are three smart thermal devices that are worth considering. Whether you're installing a smart thermostat or hoping to catch the eye of that Sundance judge with some unusual imagery, take a look at these thermal options.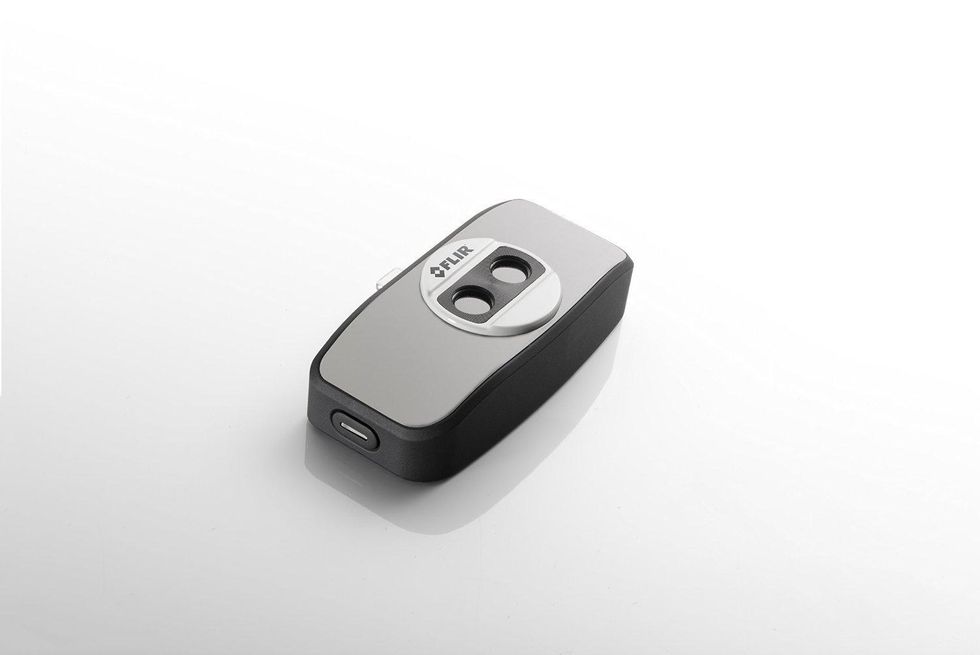 Flir One
Flir is one of the bigger names in consumer thermal devices. They also focus heavily in the commercial arena, but those are prices far differently (read: higher) than cameras aimed at the home user. We spent some time with Flir One, a high-performing thermal camera that includes both a high-resolution camera along with the thermal camera, allowing you to customize a color palette and working with both iOS and Android devices.
This is an add-on gadget: you clip Flir One to the bottom of a smartphone. That's a plus and negative—it's a bit less robust than their commercial options, but it's certainly more portable. We found the Flir One's connection to our iPhone 5S a bit wobbly. But the company says a new version is expected in a few months which will bring a more snug fit to the device. Still, this is a thermal camera we think is worth its $249 pricing.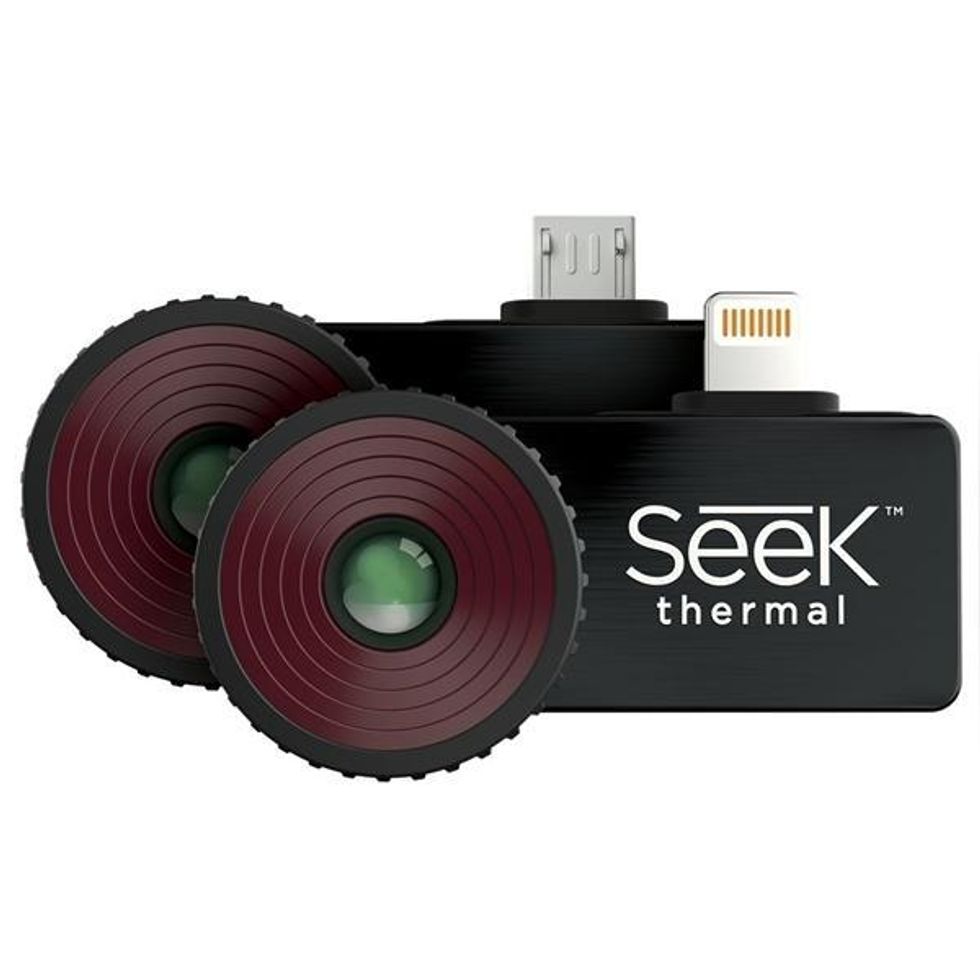 CompactPro
Seek Thermal's CompactPro lives up to its name: an extremely small gadget that is smaller than a credit card. That tiny real estate means that there's just enough room for one camera however: the thermal lens. That's fine. It's excellent, with the ability to read temperature swings from -40°F to 660°F.
The thermal signature of objects can be read up to 1800 feet away, has a 32-degree field of view, and you can view your what you're reading as a regular image because, after all your smartphone has a camera. We spent some time with the higher end model, the CompactPro, priced at $499. If that generates sticker shock, the company also makes two lower-priced versions, the CompactXR and Compact which start at $249. We like the range here, and think Compact is a thermal device to consider.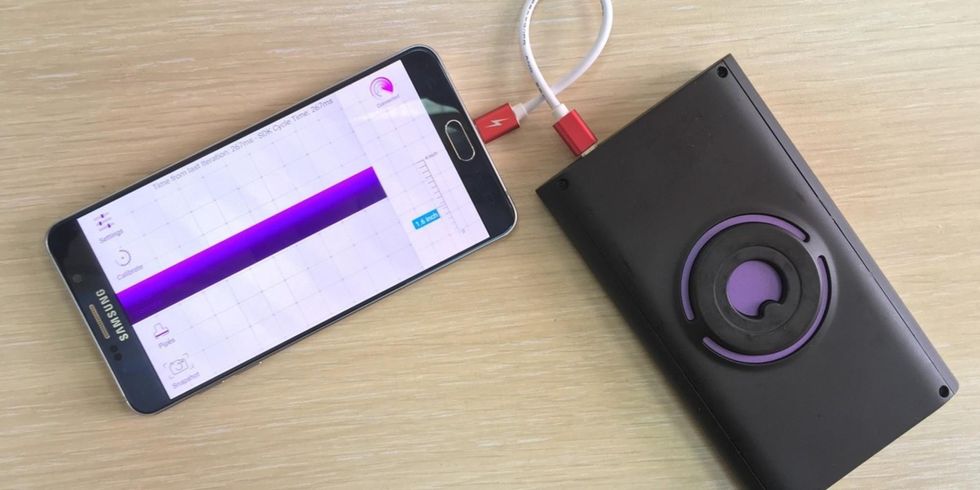 Walabot
Walabot is one of the first smart imaging gadgets we tested last year. Not a thermal camera, Walabot makes use of Vayyar technology, which uses radio waves to sense objects that aren't seen. You're not going to read a drafty window with Walabot. But you can find a pipes and studs behind the wall—and even mice scrambling behind your wallboard.
For
smart home DIYers,
knowing where to drill before installing devices is key. Walabot simplifies that from our experience using the gadget. It's Android-only, however, which is a drawback for adoption. Still, pricing is far lower on Walabot than Flir or Compact, with
the device starting at just $199.
But then again you're not getting a thermal read-out here.
From Your Site Articles
Related Articles Around the Web
Like GearBrain on Facebook