Like GearBrain on Facebook
Sharp has announced a new collection of connected kitchen devices called Smart Works With Alexa.
As you might expect, this includes kitchen appliances which work by being spoken to via the Amazon Alexa voice assistant. Instead of being baked in, however, they work through an Alexa skill, so you'll need to speak to an Echo (or another smart speaker with Alexa) to get their attention.
Read More:
The range includes a 75-liter oven, a four-door fridge/freezer, a 15-place setting dishwasher, and a 10kg washing machine.
Alexa can be used to program the oven, setting the temperature and cooking mode hands-free, and can also be used to pick from 150 automatic cooking options.
There are fewer Alexa controls for the fridge/freezer, but these include using your voice to activate the Super Cool mode to quickly lower the temperature, and to change the temperatures of the fridge and freezer, for if you need to convert one of the two freezer zones into additional fridge space.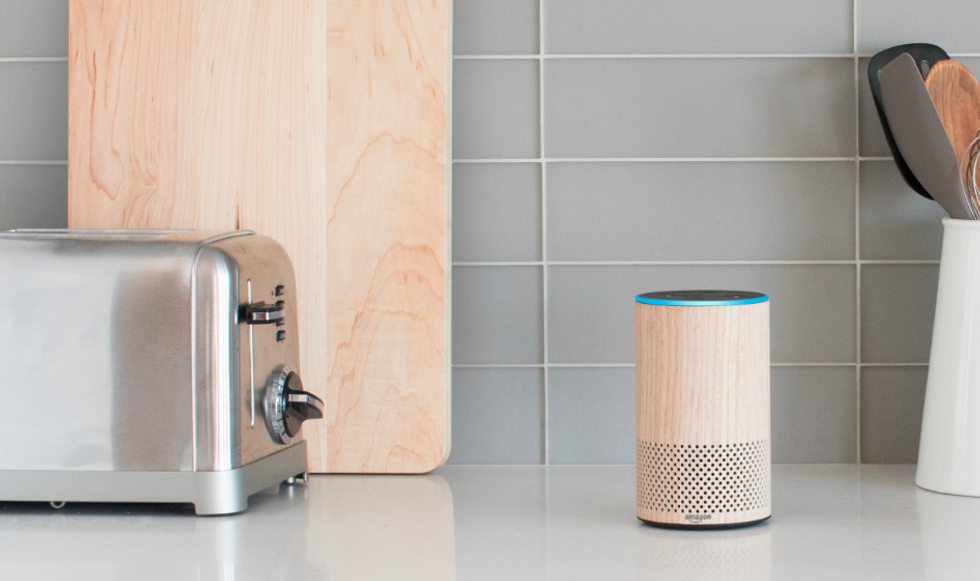 Alexa's not baked in, so you'll need a nearby Echo to control the devicesAmazon
There's also a Quick Dine feature which, when asked via Alexa, chills bottles and cans more quickly than normal.

Alexa's functionality is similar with the dishwasher, which can be switched on and have its washing mode adjusted with voice commands. The quickest of these modes is a 14-minute cycle which Sharp describes as "record-breaking". Other wash cycles range from 30 to 50 minutes.
Finally, the washing machine's various settings and wash modes can be selected by speaking to Alexa. With integrated Amazon Dash Replenishment, the washing machine will automatically order more detergent and softener when you are running low. How much of each you use is tracked, so the machine knows when to place the order.
Some of these Alexa functions could perhaps be seen as gimmicks - especially as you need to physically interact with the devices anyway, so selecting the right mode manually shouldn't require too much effort. However, we can see some use in issuing voice commands to the oven when you're reading a recipe, or telling Alexa to pause the washing machine if its sound is interrupting you.
Sharp says price and availability for these new Alexa devices will be announced soon.
From Your Site Articles
Related Articles Around the Web
Like GearBrain on Facebook