Skullcandy's new Crusher ANC headphones are big and pack a loud, bass beat — but the real appeal is their ability to map each person's hearing, and playback sound tailored to their audio profile. In this way, the wireless headphones are going to appeal to anyone who's had a fear they're missing out — not on the best sound, but the right sound.
Unique sound
Priced at $319.99 and on sale today, the headphones piggyback on technology we saw in Venue, which turns bass into a sensory experience. With Crusher ANC, you can feel the beat, literally, against your ears. That feature, along with noise cancelling ability, is now added to this new sound profile tool, built by Audiodo, based in Malmö, Sweden.
Each person's audio map is unique — and through the Skullcandy App, wearers will create their own sound fingerprint, stored in their profile, and pushed to the Crusher ANC headphones when they're playing music. John Philipsson, the R&D manager for Audio, demonstrated the audio differences between the headphones playing back on a standard setting, and when our personalized profile was enabled — the differences were stark, with a rounder sound, higher notes, and music that was less muddy.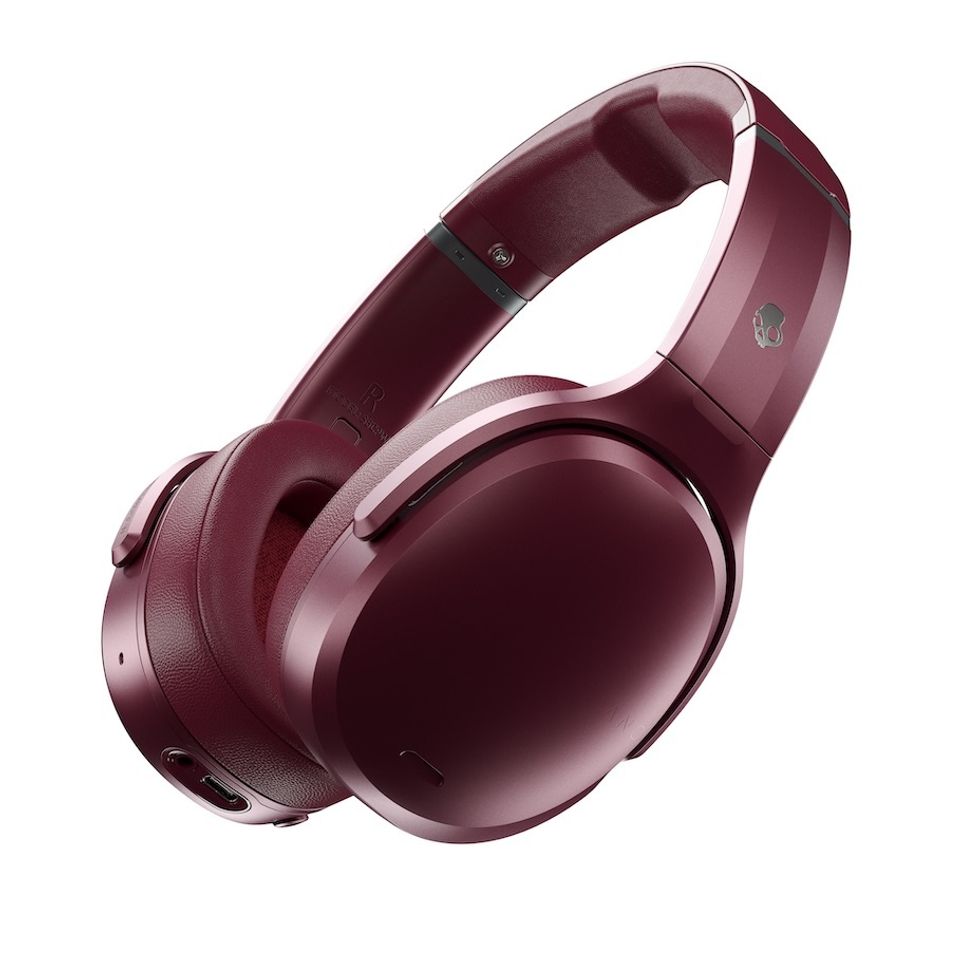 The new $320 Skullcandy Crusher ANC headphones come in red and black at launchSkullcandy
Multiple people can even share one pair of headphones by just connecting to them through a different profile on their smartphone. In that way, the sound should be different for each user. We're testing the headphones now, and will link to our review — and how the sound differed with multiple profiles — when we're done.

As for the sensory bass, that is adjustable. You can get your headphones buzzing fairly intensely, but also turn that feature all the way down as well.
High-end
The $320 price tag places the Crusher ANC firmly in the high-end market. The cost is not out of line with premium noise-cancelling headphones like the Beats Studio3 headphones, which, at $350, are in that same range. Skullcandy's Crusher 360, launched in 2018, were $300 at launch. Apple is also rumored to be working on Airpods with a noise cancelling feature for the end of 2019.
Other perks for the new headphones include Tile added to the headset, so you can track them if they're left behind at a café, or even on an airplane. The headphones, when fully charged, are also meant to have a 24-hour battery life, and can rapid charge in 10 minutes to give three hours of playing. (We will check that too.)

Apple iPhone users may have a slight delay in getting started. While the Android version of the new Skullcandy App is up and running, Skullcandy said that they're just waiting for Apple to give the go ahead to release the iOS version of the app. But the headphones are on sale starting today on Skullcandy's site for $319.99 in red and black, while a black and tan color combination will go on sale at Best Buy starting October 6.