Parking in the garage is a gift, especially when the weather is cold and snowy. Automatic garage openers have been around for a while, but as technology has advanced, so has the modernity of garage door opening devices.
Smarter than ever, these connected openers are not only super convenient, but they offer protection, peace of mind, and a trusted backup. No more getting locked out, worrying if you've left the garage wide open, etc., and it's all done via a smart gadget you pair with your home.
With complete control from remote locations or via voice command, and set up with sensors that know you're showing up, these connected openers are making pulling up or heading out seamlessly smart.

Senclo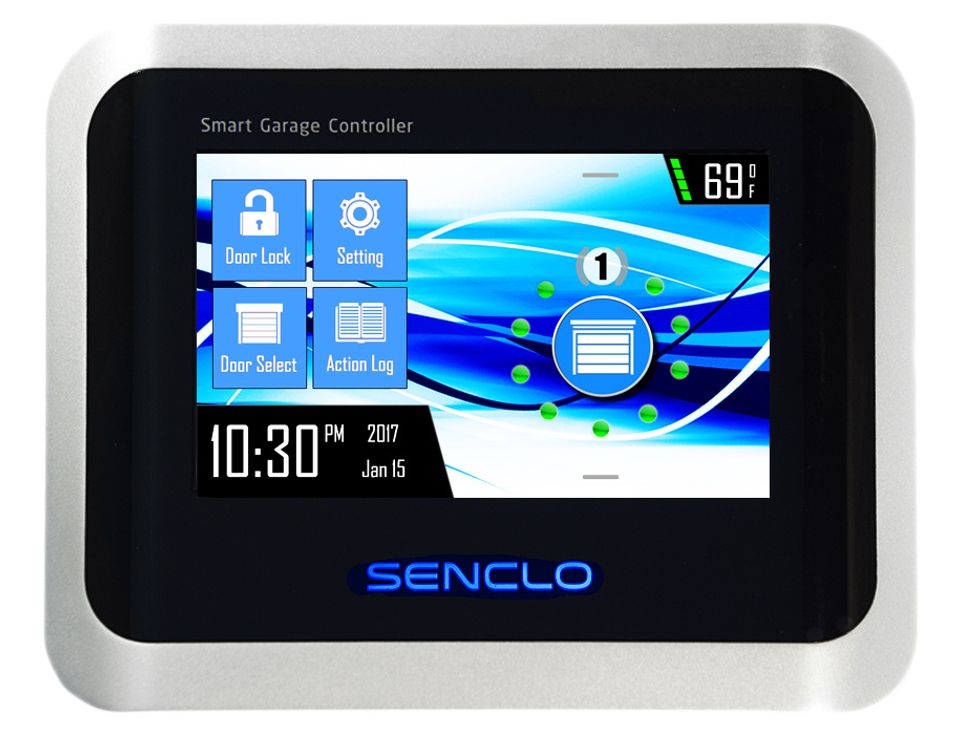 Senclo
You'll feel like you're from the future when you select Senclo for your smart home, when you can open your garage door using voice control through Alexa and Google Assistant. Your information is stored in the Cloud, so you can manage the garage from any paired smart device, no matter where you are — however Senclo knows when you come and go, so your garage door will open and close accordingly. Check your door's status, grant access to a trusted friend, and set up security measures like "Lock Down" mode if you're on vacation or just want to keep tabs on Senclo's activity.
Cost: $399.00 for Fi Garage Door Controller, $169.99 for the Fi Garage Door Sensor, $199.00 for the Fi Mini
Nexx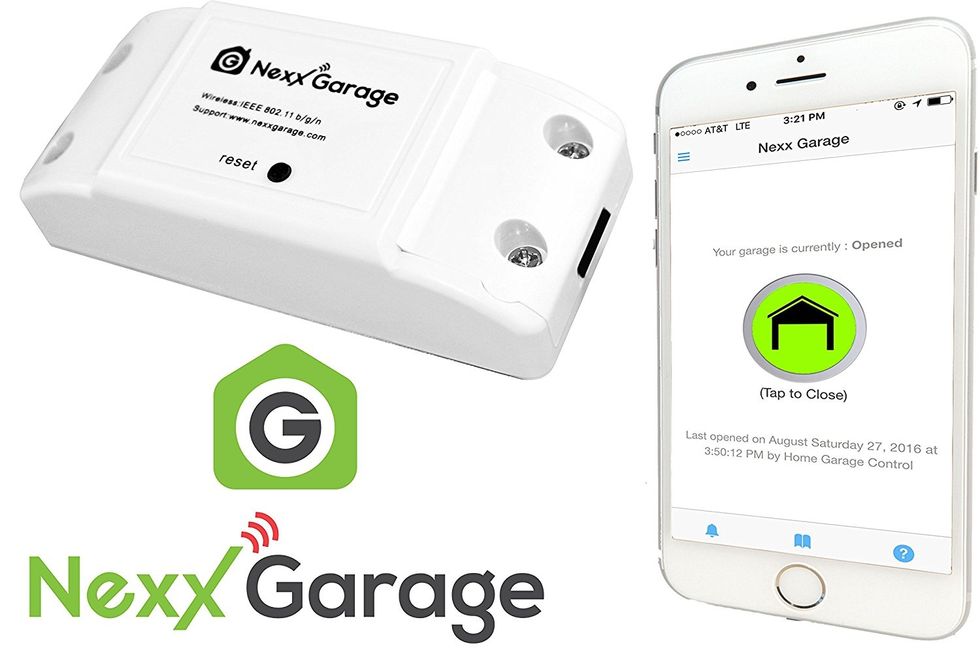 Nexx
Nexx Garage is made for monitoring, with mobile features, voice control and a smartphone app that lets users inform Nexx what you need and when you're leaving. All activity is tracked in real-time, so you can come and go worry-free even if you're far away.
Cost: $99.99
GarageMate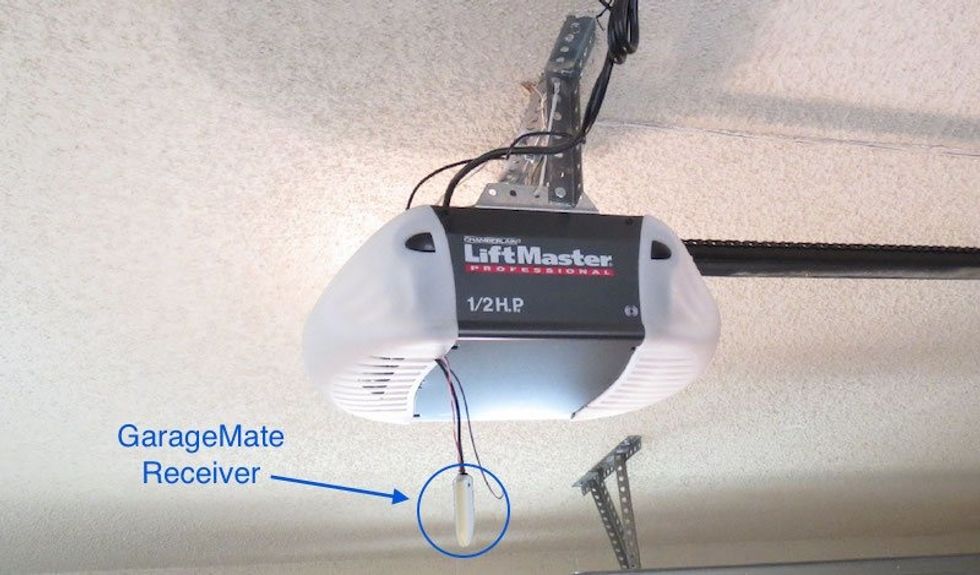 BlueMate Labs
No muss, no fuss. The simple-to-install GarageMate is an app-based remote garage door opener that's low-cost, password-protected and Bluetooth-enabled for security. GarageMate can control multiple garage doors from one account, and can be paired with nearly any garage door that's already installed, as long as it has a standard wall switch. Go from manual maneuvering or a clunky remote to a sleek and simple tap of an app.

Cost: $49.95
Asante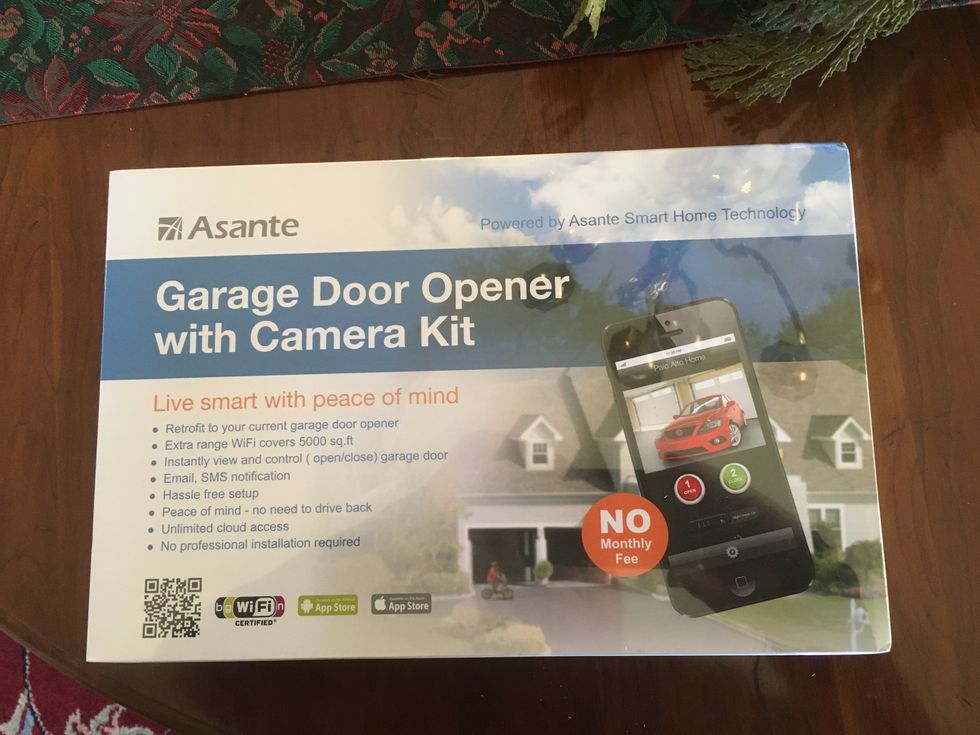 GearBrain
Check on the status of your garage from anywhere with the aid of Asante. The built-in camera feature allows you to zone in to see whether you've left a door ajar or if anyone is in your garage who shouldn't be there. Both attached and detached garages can make use of Asante, which has infrared night vision, but lacks motion detecting features
Garadget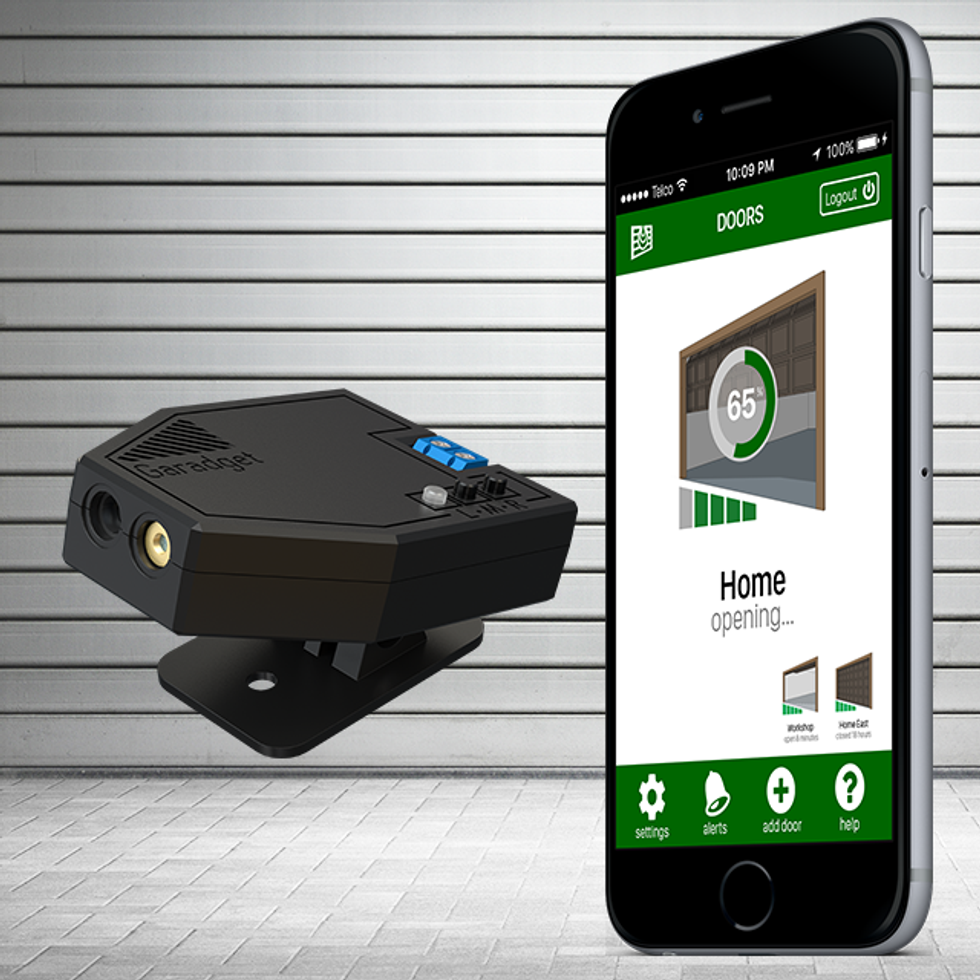 Garadget
Connect Garadget to your Wi-Fi, the web or an app, and remotely control and keep tabs on your door. Check on the status of your door and get alerts if and when there's any movement. Set-up takes mere minutes, and trying it out is risk-free. But note — if you don't like the product, you might run the wrath of the company itself
MyDoorOpener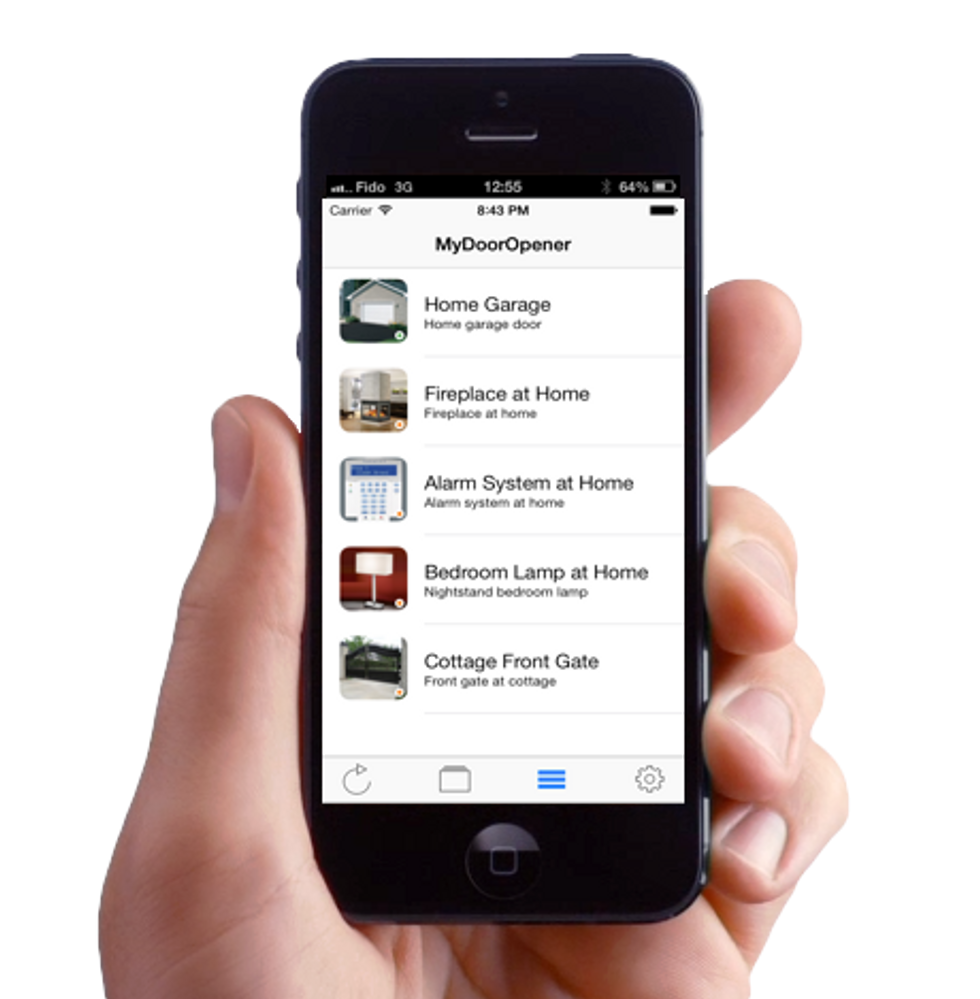 MyDoorOpener.com
Get your garage quickly connected to your smartphone with MyDoorOpener. Version 3.2 is now out letting you monitor and control your garage door from near or far. Password-protected for security and notification-enabled, MyDoorOpener is super-simple and great for those who don't need tons of extras in the way of simple tasks. Use the app for an unlimited number of garage doors, all stored in one place for convenience. Simply download from the app store for free.

Cost: Free
Datonten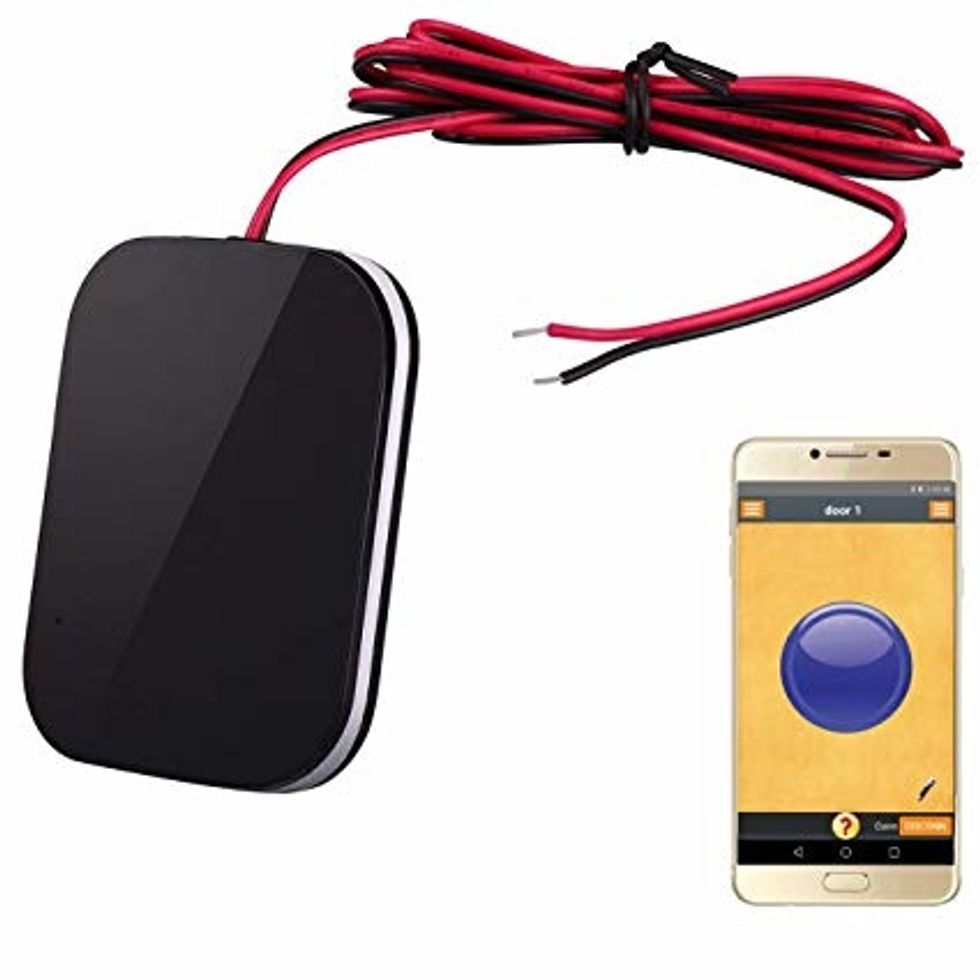 Use your smartphone to use the Datonten garage door opener which is Bluetooth-enabled and highly secure. With remote control, and access to activity logs, Datonten is a simple setup. Up to 32 users can log in, so if you have lots of family and friends coming and going, provide all access and allow them to make use of your account. Installation is easy and the device promises not to interfere with existing garage gadgets.
Cost: $38.98
Check out some other useful garage door devices already reviewed by Gearbrain, as well as additional info about some you've seen here.