Like GearBrain on Facebook
This week we learned there is a chance that your access to Netflix and YouTube is being throttled, that a smartphone with a folding screen could be on its way and Volvo is jumping into the robot taxi business. Missed these stories? That's why we're here.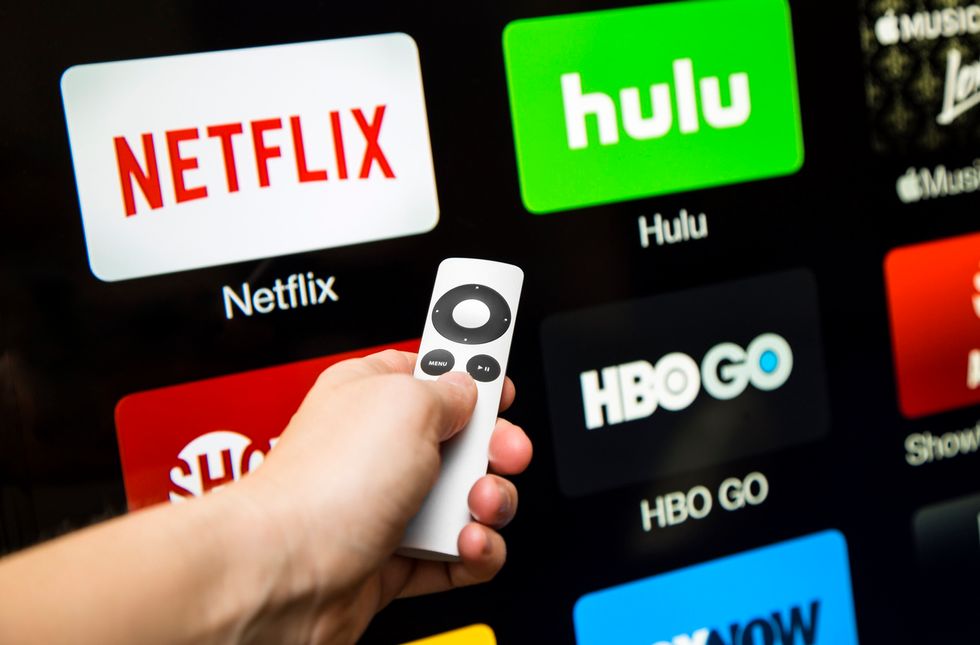 iStock
Netflix and YouTube throttled by wireless carriers

Having a problem connecting to Netflix, YouTube or Amazon Prime Video? The app Wehe conducted a study and found that wireless carriers are intentionally slowing down streaming services. YouTube, Netflix and Amazon Prime Video are the main victims of the throttling, and Verizon, AT&T, T-Mobile and Sprint have all been found guilty of instigating the slow-down, according to Wehe, which is a group of researchers out of Northwestern University, the University of Massachusetts-Amherst and Stony Brook University. Wehe is continuing to collect data.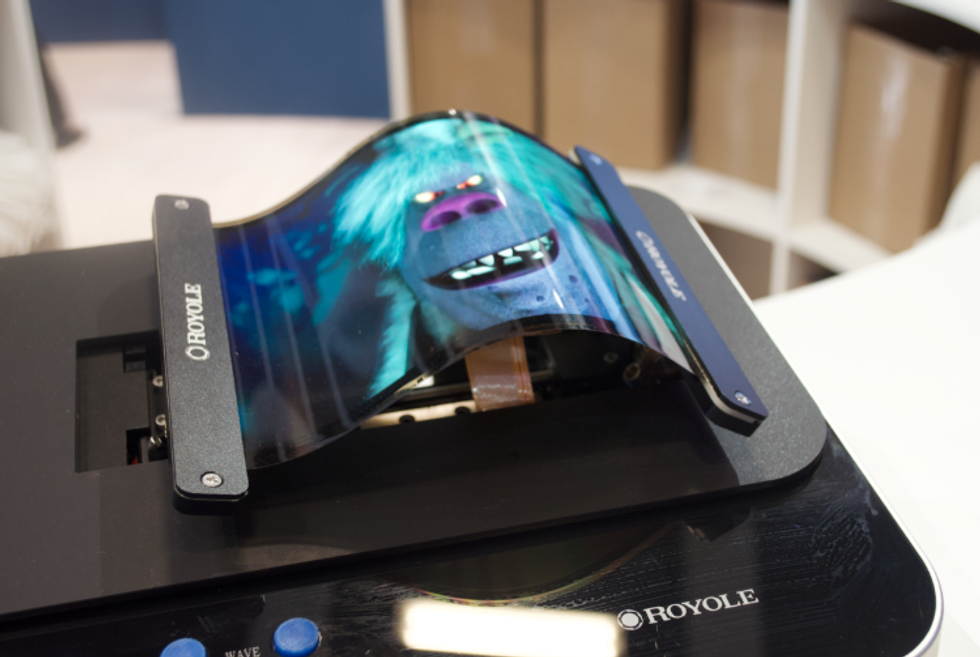 GearBrain
Samsung hints at new foldable smartphone
It may look like smartphones may be taking a step back to rekindle their ancestral ways — except you'd be wrong. Samsung reported to CNBC that they may be on the verge of creating a smartphone where the screen actually folds in half. Although there are no official plans to reveal the phone just yet, the head of the company's head of mobile said that their research has shown that people are definitely interested in such a device. He also said that while developing the technology definitely isn't simple, the company is very capable of getting it out there and plans to do so before the end of next year.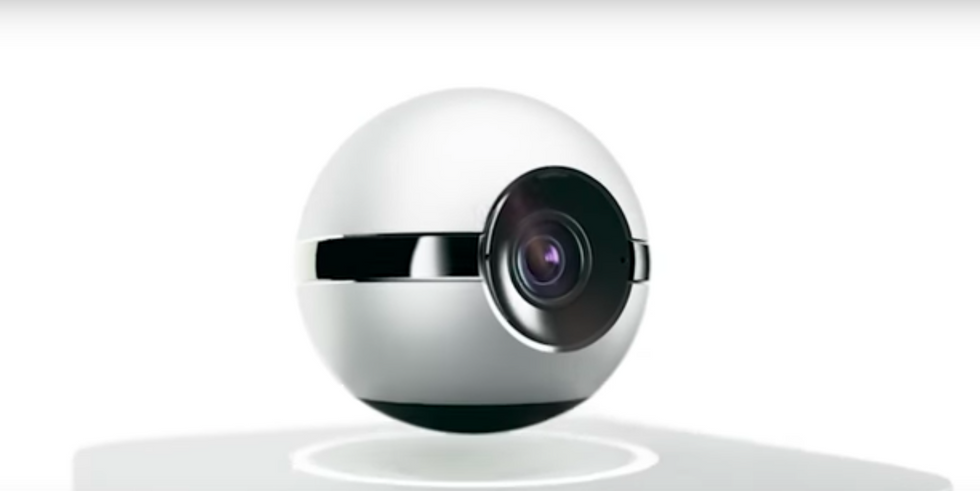 Moon
Levitating smart hub for 360-degrees security
One of the best parts about having a smart home are the security gadgets — but many of these are limited to specific areas they can see. Moon is a new product launch from 1-Ring, a smart home hub that is said to feature 360-degree security with day and night vision, sound detection technology and sensors for the temperature, light, CO2 levels and humidity. Built with internal Wi-Fi, Bluetooth, NFC, Zigbee, Z-Wave and an infrared blaster, the security device charges wirelessly so you can use it 24/7 to control your smart appliances, get notified about your home's atmospheric conditions, and even get smart alerts to help you stay on track with your lifestyle. The device is $230 and is available to pre-order on Indiegogo, which does not guarantee delivery.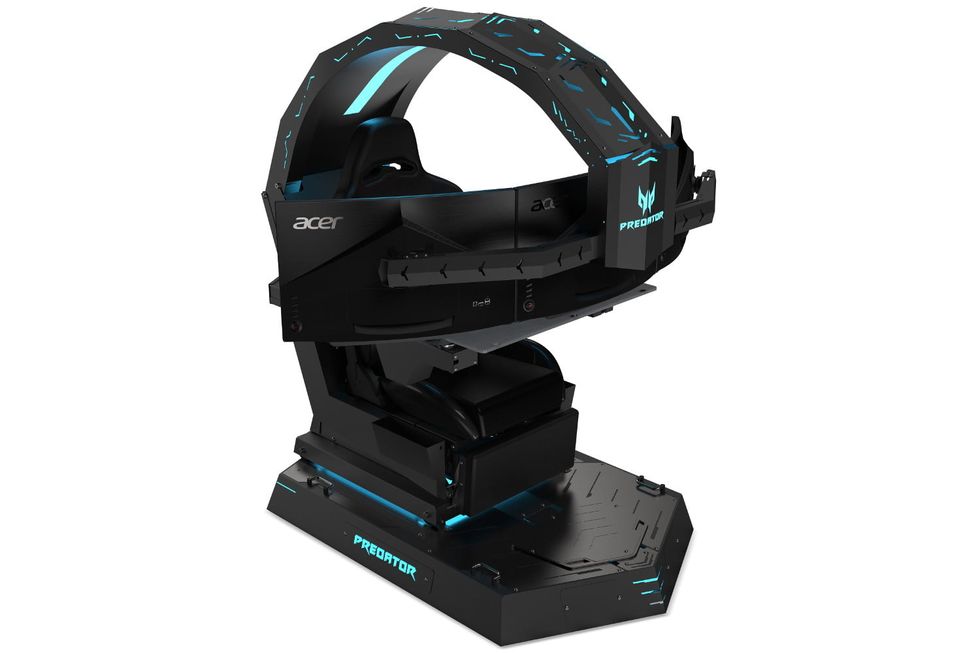 Acer
Acer takes gaming to the next level
Every gamer knows how important the seat and setup are in every gaming experience. Acer's new gaming chair, the Predator Thronos, has set out to be the king of all setups, with a seat that sets back to 140 degrees, designated spots for three, 27-inch monitors, a rumbling system that syncs to the action in the game, and even pockets on the side of the seat. When you're sitting back and enjoying your video game, you can also customize your experience with footrests and adjustable arms. The new Acer model was announced at IFA 2018, but the price and release date have yet to be announced.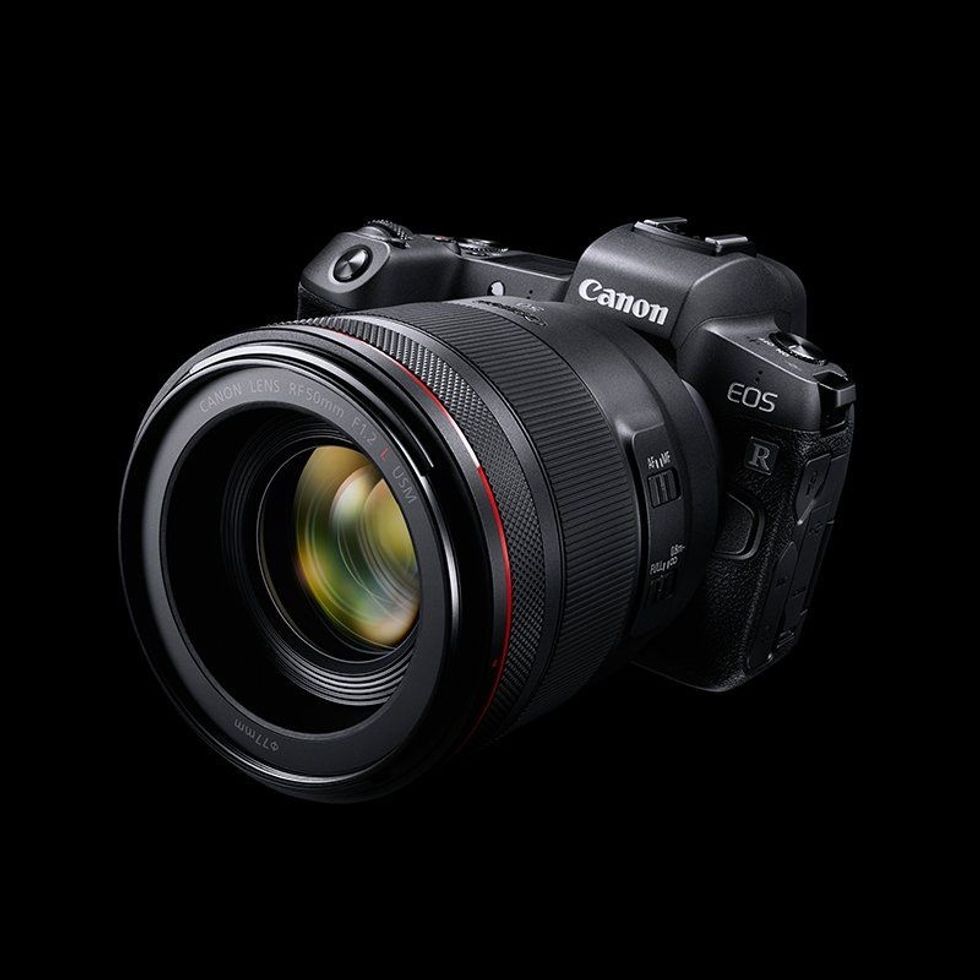 Canon
Canon releases new EOS R model
Photographers may be putting a new piece of equipment on their Christmas list this year with Canon's latest release, the EOS R. The mirrorless digital camera features a 30.3 Megapixel full-frame sensor, RF lenses, DIGIC 8 processor, a multifunction touch bar, high-resolution viewfinder and a movable display. The camera also has Bluetooth and Wi-Fi capabilities so you can share photos on the cloud and social media accounts and users can shoot in 8 frames per second with an ISO ranging from 100 to 40,000. Included with the EOS R are the camera body, camera cover, battery charger, battery pack, power cable, interface cable, and neck strap. Various lenses and accessories are also available.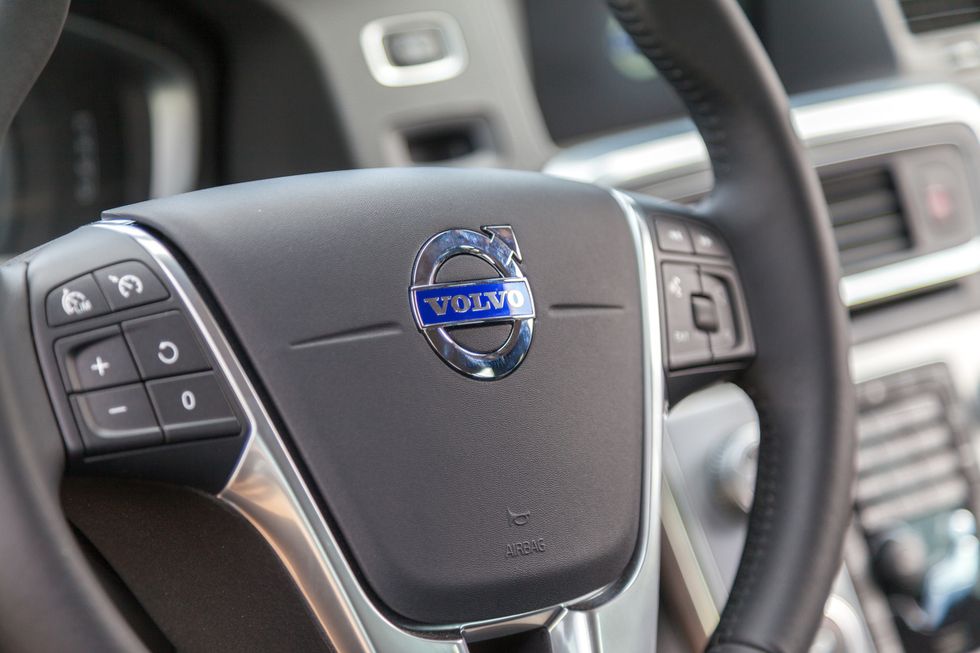 iStock
Volvo joins in the self-driving car market
Ride sharing app giants Uber and Lyft may be getting a larger international client base in the next few years. Volvo announced a fully electric robo-taxi called the 360c, which the carmaker believes will be a game-changer for short distance travels. The autonomous vehicle will travel as far as 186 miles, and will be designed for transporting people short distances, the so-called last mile, in cities from trains, taxis and planes. The company has already agreed to partner with Uber to sell thousands of these self-driving vehicles between 2019 and 2021, a move that is part of Volvo's efforts to have a third of its deliveries be driverless vehicles within the next 10 years.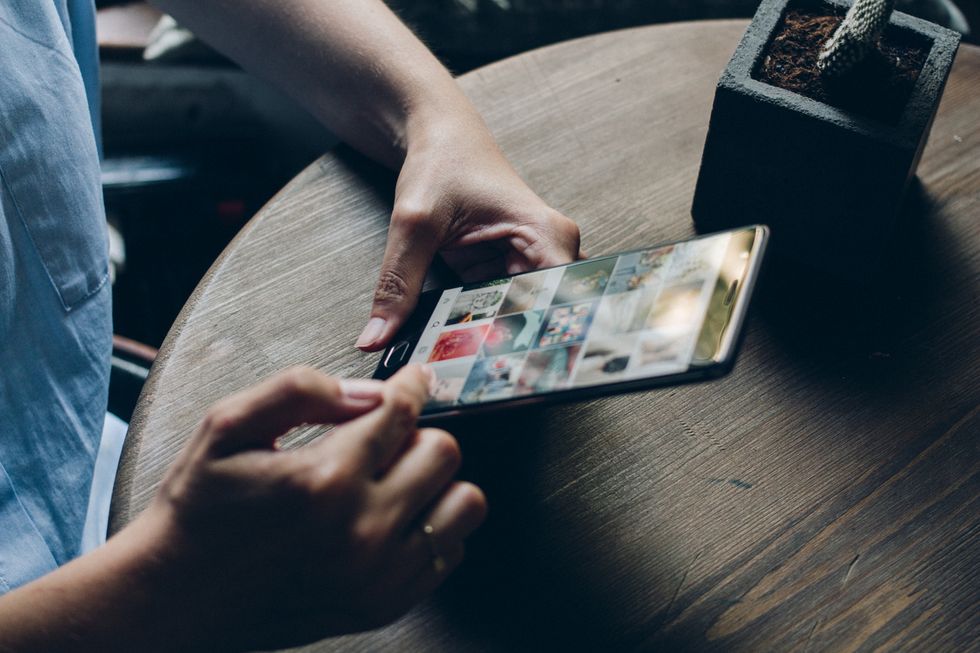 iStock
Instagram plans insta-good app for businesses
Business profiles on Instagram may be moving on to a new space in the next few months. Instagram is developing a version of its service just for businesses that will allow people to follow companies and purchase items directly on the app. Currently, Instagram users can shop on the regular app only if companies tag individual items and pages on their posts and within ads. Instagram is also testing the feature in stories, but there isn't an official release date yet the new app.
Like GearBrain on Facebook