Schneider Electric turns its focus on sustainable energy with new products for CES 2021, with a new system that manages the energy load and even monitors solar energy use.
Schneider Electric, which earned a Best of CES 2020 Award from GearBrain, is launching a new line of energy solutions, part of their Wiser ecosystem, with the focus on sustainable energy and how homeowners can manage and control the way their home runs.
The Square D Energy Center is the heart of the system, ensuring that homes are running at their most efficient, keeping smart devices from smart meters thermostats, back-up generators and even solar inverters running together. As a result, homes can keep running efficiently, and keep energy costs down and even CO2 emissions at their lowest possible point.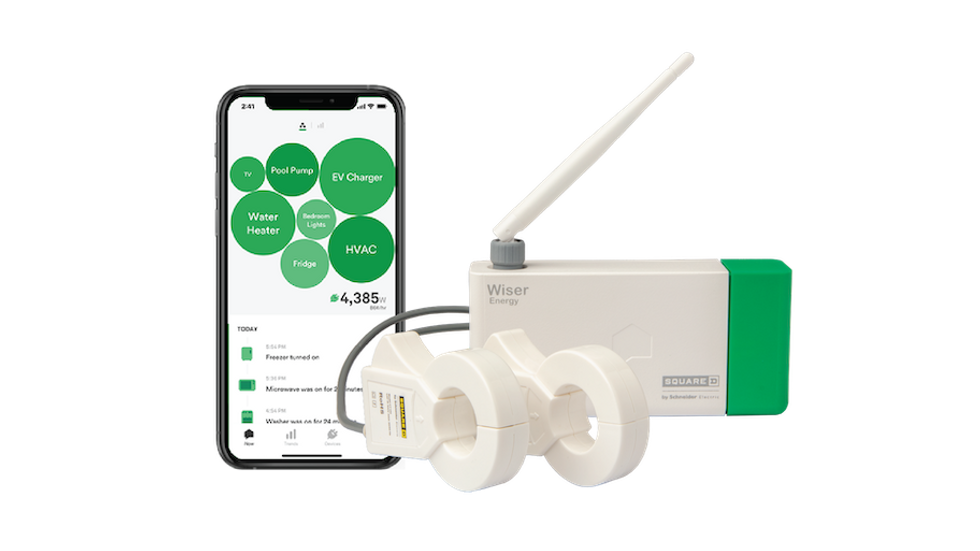 Schneider Electric's app can control the way a smart home manage energy, even from solar sourcesSchneider Electric
"Our homes are expected to become the single largest greenhouse gas emitters over the next decade," said Manish Pant, executive vice president, home and distribution division at Schneider Electric, in a statement. "As consumers equip their homes with more connected devices, the ability to control and manage home energy consumption will be non-negotiable. A secure, interoperable power management system is key to ensuring consumers live sustainably even at home, by keeping energy cost and CO2 emissions to a minimum. Our new product empowers consumers to make better energy choices, and to take active control over their energy needs."

Schneider is emphasizing four key areas as part of the new Square D Energy Center.
The first is the ability to control energy loads from the grid level to the plug, all through a single panel. Every device, whether it's a refrigerator, an alarm clock or even a pool cleaner, can be managed even through weather-related emergencies, where the system will decide to prioritize critical appliances over those that are less essential.
The second is the ability to switch fluidly between different resources whether that's solar power, energy storage or even power derived from utility sources and generators.
Third, the panel can keep an eye on solar energy use, and manage when you're charging certain devices finding the optimum time to reduce costs.
Finally, the system is easily to install as it comes pre-assembled, and since it's controlled through a single app, home owners will find launching it is also a time saver as well.
WISER SMART HOME MONITOR