As we bring more technology into our homes — speakers, alarm clocks and locks — the companies making these digital devices are looking to soften the traditional hard and cold look most have associated with them. Some turn to fabric covers, other finishings that mirror burnished metals, with paint, or the matte look of paint, appearing on connected devices like smart doorbells to match a home's exterior.
For those who want to update their home with connected technology, but are concerned how they may play with an existing design and look, here are five ways smart devices are taking the home look to heart.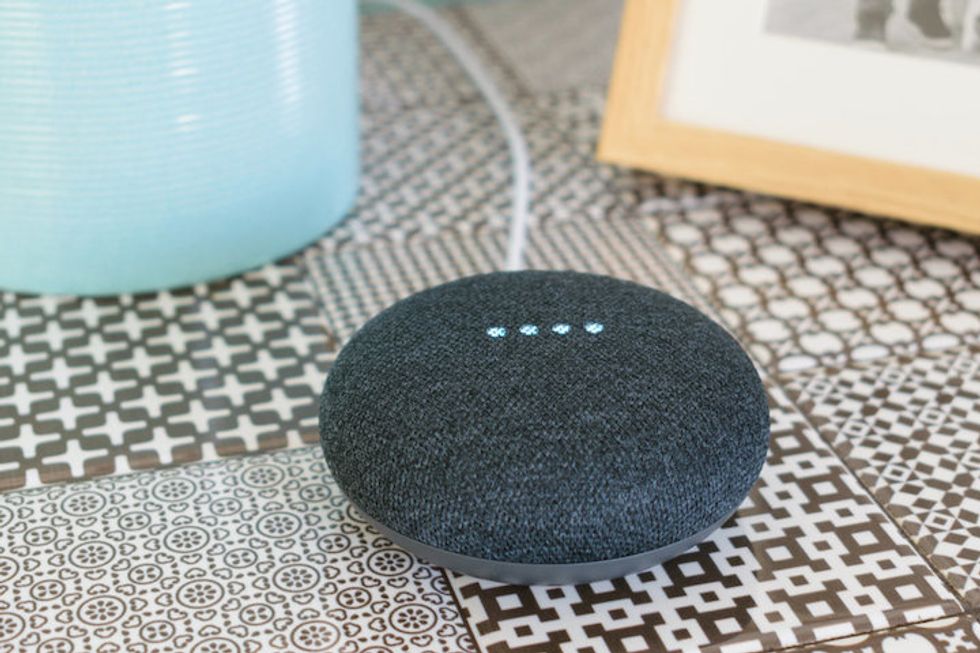 Smart home devices now make use of fabric coverings, including this Google Home Mini Google
Fabric coverings

Few would consider a plastic couch, cozy and warm. Tech devices are taking a page from home furnishings, adding fabric coverings that are more pleasant to look at, and even touch.
Smart speakers, which first launched as round plastic disks and tubes, are now being designed with fabric coverings, or those that have a softer feel to them when handled, such as Apple's HomePod.
Google Assistant has multiple options, whether that's the different-colors that the fabric base of the Google Home speaker can be wrapped including coral, copper and metal/carbon, or Lenovo's new Smart Clock with Google Assistant which is covered in gray fabric around the back. Amazon's Echo devices, such as the Echo Spot, can also be ordered with fabric.
When cleaning tech devices with fabric, do note that there are different rules. So for those going this route, make sure you take the extra step to care for them properly.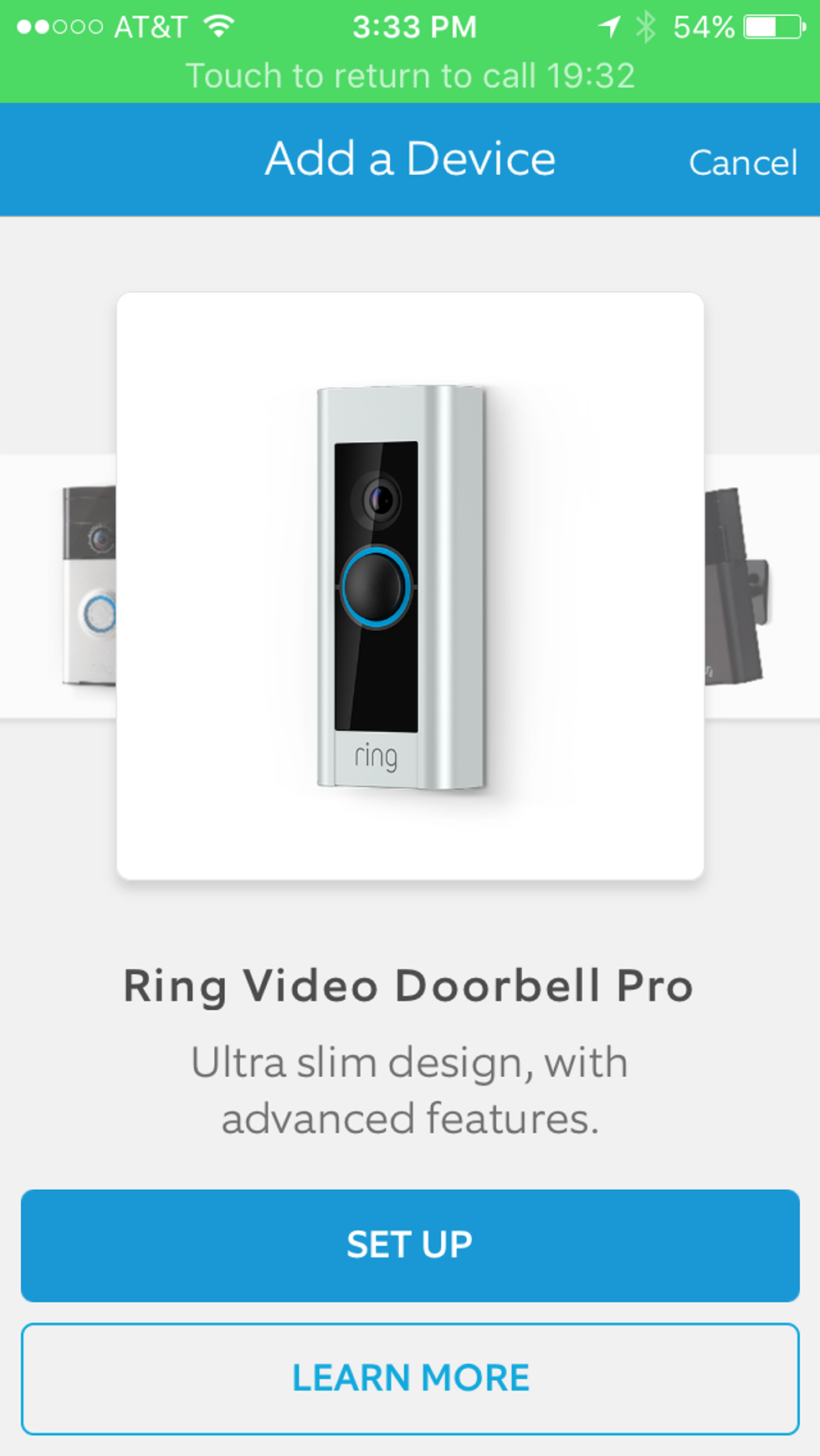 Smart home devices come in a multitude of metallic finishes including colors like bronze, pewter, gold and silverGearBrain
Metallic finishes

A metallic finish can add an accent to the front door area of a home. The Ring line of video doorbells have plates that can come in multiple metallic options and finishes, designed for outdoor use. The Ring Video Doorbell Pro, for example, has 10 different options, burnished colorings, like bronze, pewter and gold, while the remainder of its Video Doorbell line also has faceplates that can be swapped out in different finishes.
The Nest X Yale lock also has three metallic options for the casing around the device, a satin nickel finish, a dark bronze and a polished brass.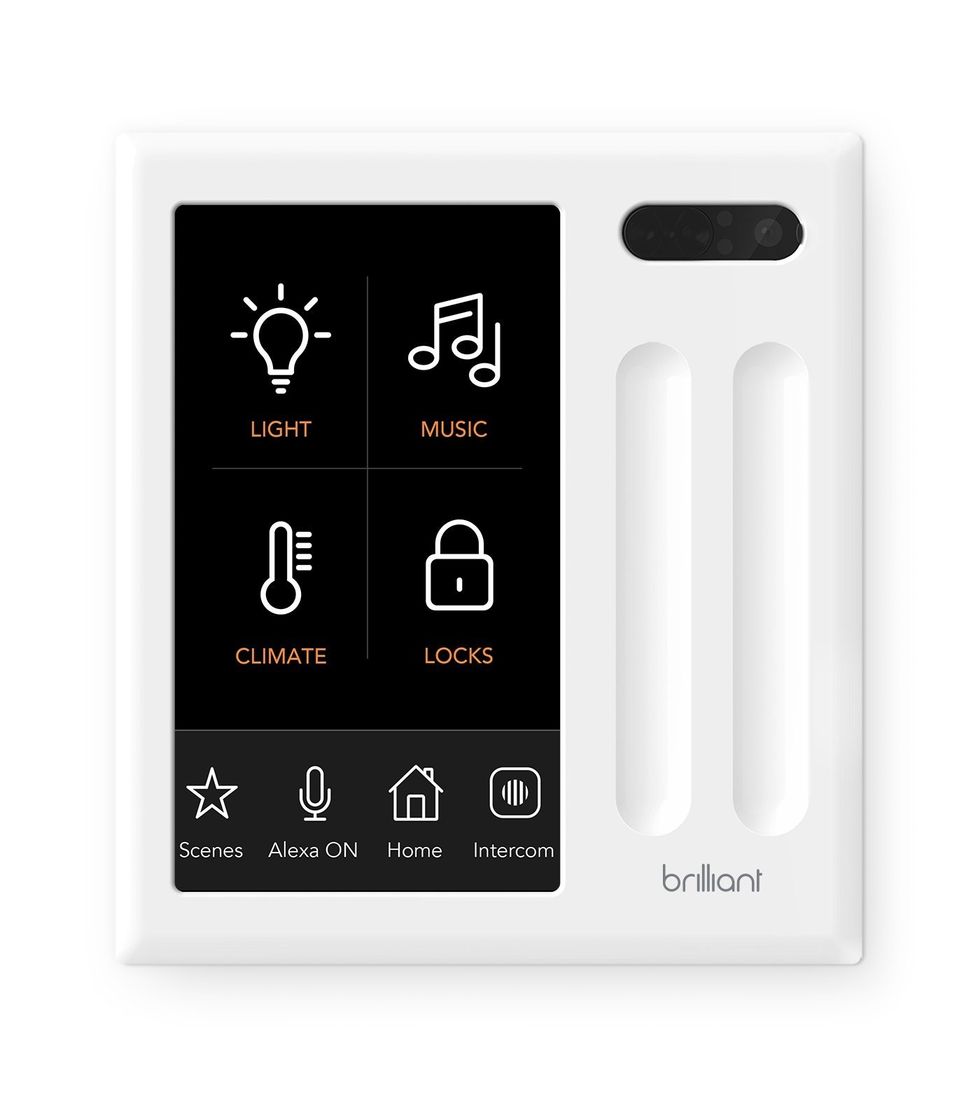 People can coordinate the paint on their walls to smart switches, like the Brilliant smart home controllerBrilliant
Paint options

Many smart devices, including smart doorbells and smart switches, are installed on walls. Matching those to someone's paint, or having an option that at least compliments, is going to be important to those who put effort into the design of their space.
The Brilliant smart home controller comes with different faceplates that have the matte look of paint. They won't match every home, but the six different colors give some options, coming in white, ivory, light almond, grey, black and silver.
The Leviton Decora smart switch also has numerous faceplates in different colors that people can choose from including red and blue, to more subtle colors including white, gray, ivory, brown and black. These are similar options available for the wireless dimmer faceplates from Caseta by Lutron, which can be bought in white, light almond, ivory and black.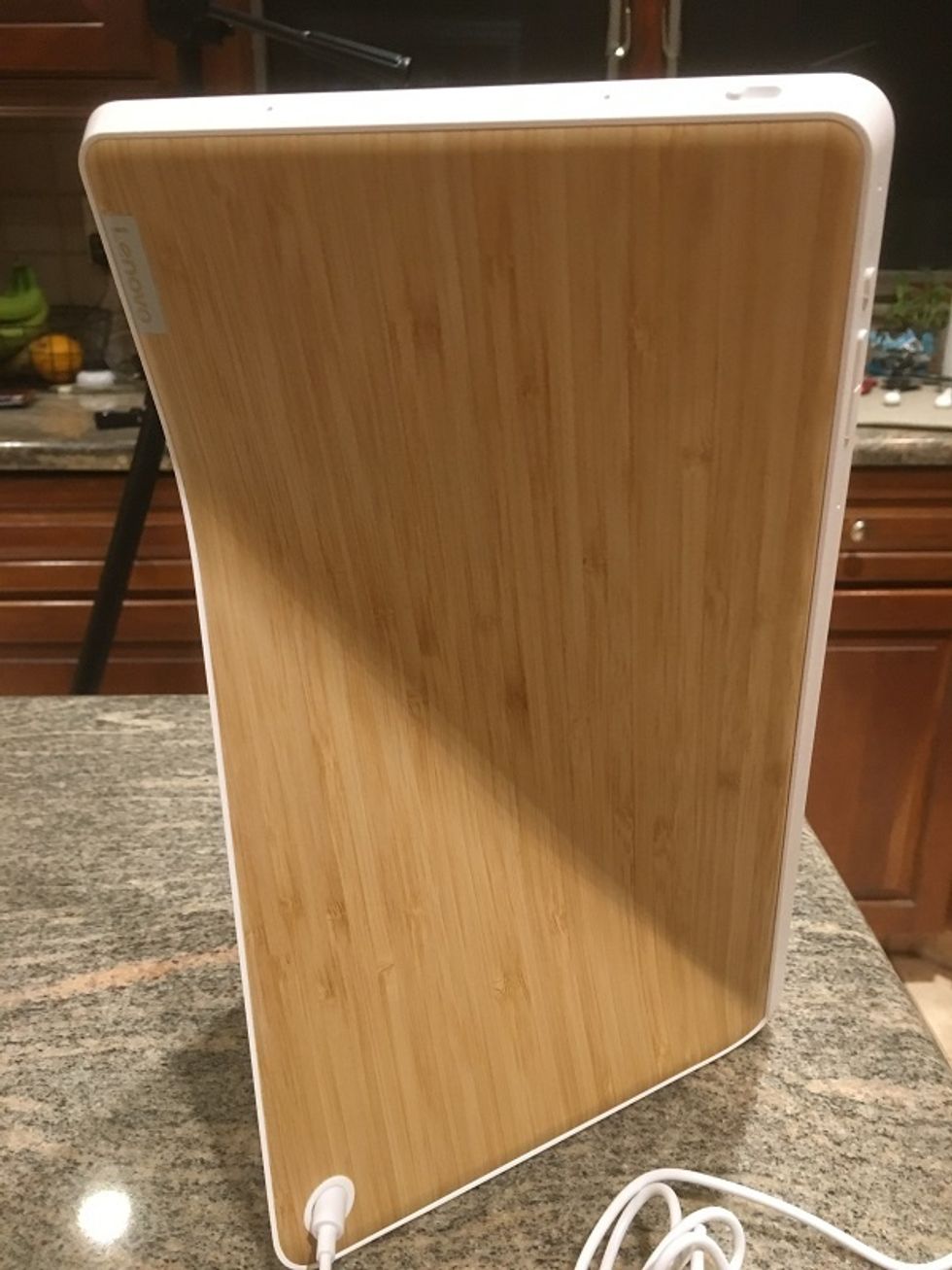 The image of technology as cold is giving way to warm finishes including woodGearBrain
Warmth of wood

Wood is a popular accent in homes, a way to add warmth and texture into a space. Smart devices are tapping into this option slowly, and while a few brands do use wood, or add the look of wood to their products, many of these options are through smaller custom companies.
The Lenovo Smart Display has a thin veneer that resembles birch on the back of the device, helping it blend into the design of a room. Mui, which debuted at CES in 2019, is a smart screen embedded into wood that taps Google Assistant to bring up messages, news and control other smart devices. It can be pre-ordered through Kickstarter, but always remember the caveats that go with these programs.
Amazon has a limited edition Echo, wrapped in either a faux oak or walnut finish, while the AirSense air monitor, which can be used with an app, has two options: dark wood or light wood.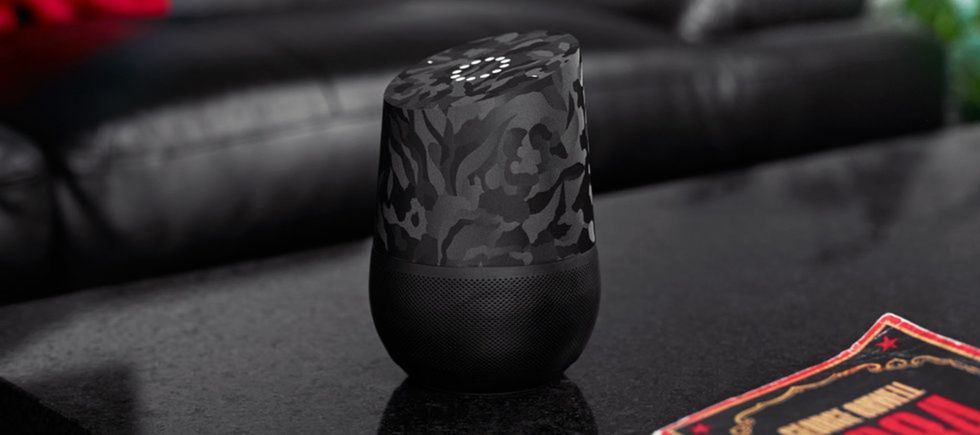 If there's a specific look to your home, there's a wrap you can buy fora smart home device that will matchdBrand
Custom Skin

For those who have more specific design needs — perhaps they're Star Wars fans and only something from the Resistance will do — there are always custom skins that people can buy. These thin wraps are often found on Etsy, as well as Amazon, and easily searchable by typing in the name of the device you want covered and the word "skin."
Skins for the Google Home and Amazon Echo smart speakers are often inexpensive, and there are thousands available from sunset images, to leather covers, wooden veneers to those catering to sports fans.
But skins are made for almost any well-known smart home product: you can wrap you Nest Thermostat to look like stone pebbles, and add a camouflage-patterned skin to your Arlo Smart Security Home camera. And if you really want to hide that camera in your trees, there's a mossy oak skin you can attach as well.
Bringing a smart home device into the home doesn't mean sacrificing style for a solution any more. As people grow more comfortable using connected devices, their preferences — what they choose to buy — will be seen by companies too, which will likely bring more design-friendly options to the IoT space, and to buyers' homes.