Like GearBrain on Facebook
The new Arlo Ultra is one of the most feature-packed smart home security cameras we have ever seen, with 4K video, HDR, automatic recording, zooming and tracking, plus a spotlight, siren, and automated 911 calls.
But it also costs comfortably more than many other smart cameras, at $400 plus Arlo's subscription service.
Read More:
The wireless camera shoots 4K, Ultra HD video with HDR and has a viewing angle of 180 degrees.
While 4K resolution (four times that of 1080p HD) will make your security footage look pin-sharp, the main benefit for a surveillance camera is the ability to zoom in clearly on details like faces and vehicle license plates — pieces of evidence which could be crucial if the camera records a crime being committed.
The camera can be set to automatically start recording if it sees or hears something of interest, and it zooms and pans to keep the subject — someone snooping around the back of your house, for example — clearly in shot. The camera does this with software instead of hardware, and does not actually move; instead, it zooms, then tracks to follow the subject.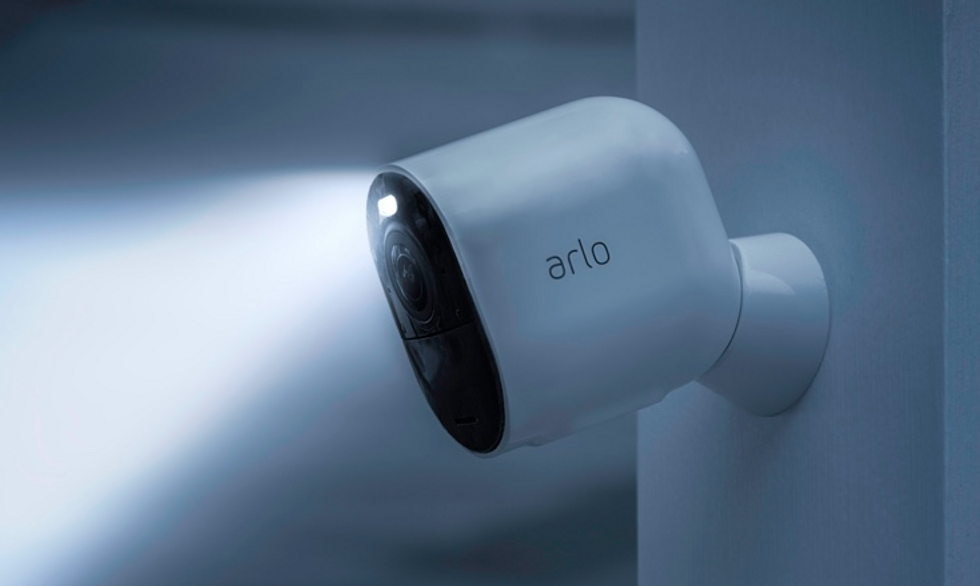 The Arlo Ultra has an automated spotlight to scare off burglarsArlo
More autonomous features include the option to have a spotlight switch on when movement is detected, and there's also a siren which can be left to automatic, or activated via the smartphone app. Owners can also use the app to view the camera's live video feed, and speak to people via its microphone and speaker — useful if you need to give instructions to a delivery driver when you're not home.

The Arlo Ultra also works with Alexa and the Google Assistant, so you can view live footage on your Amazon Echo Show or Google Home Hub smart display. The Arlo Ultra is available for pre-order now, with deliveries starting in the first quarter of 2019.
But, like most other smart home security systems, the Arlo Ultra requires an annual subscription to get the most out of it. A year of Arlo's Smart Premier package, valued at $99, is included with the Arlo Ultra. But from the second year onwards, you'll need to pay at least $2.99 per month (or $29 per year) for Arlo Smart.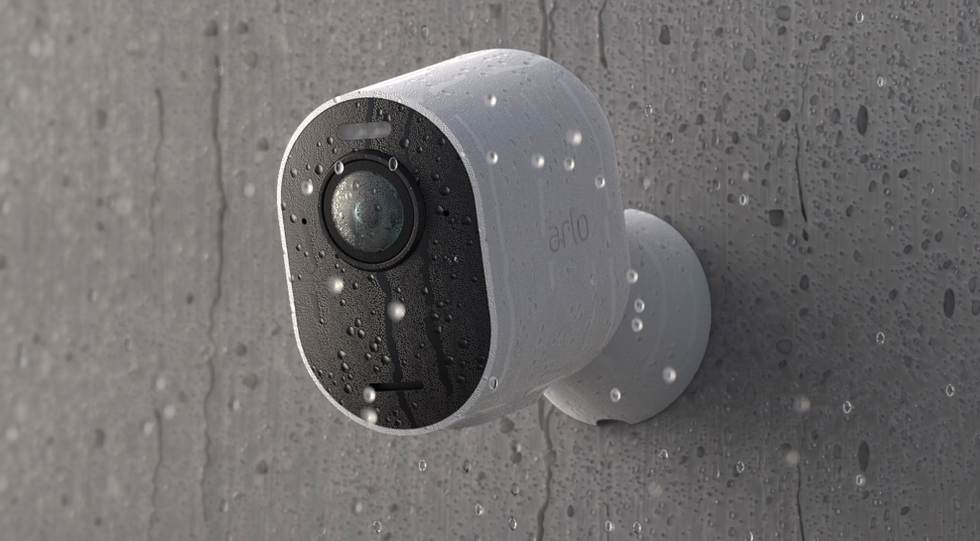 The Ultra is rain- and snow-proofArlo
This is a per-camera fee and lets you access video recordings in the cloud for up to 30 days. Arlo Smart Premier costs $9.99 per month (or $99 a year), has the same 30-day video history, but works with up to 10 cameras and includes the added benefit of automated 911 emergency calls, made by the camera.

Finally, the Arlo Smart Elite package costs $14.99 per month or $149 a year and gives 60 days of video access, plus it can be used with up to 20 Arlo smart cameras.
Of course, $400 plus an ongoing subscription is a lot of money for a single security camera, especially when other alternatives, like the Nest Outdoor Camera, cost under $200. But, if you want the sharpest and clearest security video, then the Arlo Ultra is a strong option to consider.
The 5 Best Questions To Ask Before Buying Security Cameras - GearBrain www.youtube.com
From Your Site Articles
Related Articles Around the Web
Like GearBrain on Facebook