Like GearBrain on Facebook
Nothing says you are living in the future quite like a smart thermometer that send a smartphone notification to let you know when dinner is ready.
That is essentially what the new Smart Thermometer by Yummly does. Announced this week at the CES technology show in Las Vegas, the gadget is designed to be inserted into your food, then monitors both the temperature of the oven and the food.
Read More:
The $129 thermometer then sends these temperatures to your smartphone, where you can monitor progress and adjust your cooking schedule to ensure the food is cooked for exactly the right amount of time. The device is designed to work with raw, dense meats like poultry and roasts, to ensure the meat is cooked through but without being left in the oven for too long.
Yummly's new gadget works at its best when connected to other smart kitchen appliances from parent company Whirlpool - a feature which will be added later in 2020. That way, the Smart Thermometer can automatically adjust your connected over to speed up or slow down cooking time, or change the setting of the oven to cook the meal to perfection.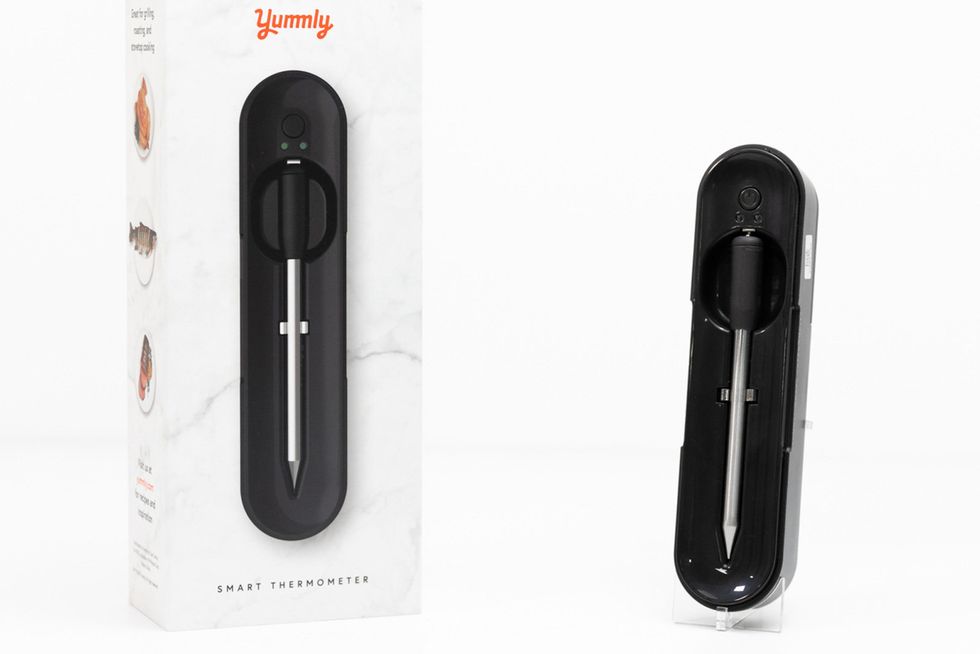 The smart thermometer will control Whirlpool ovens in the futureYummly
The thermometer also taps into the Yummly Pro app and subscription service, where users can tell the gadget what they are cooking; that way, the thermometer knows exactly how long to cook for, and when to turn down the oven, then let you know your food is ready.

The Yummly and Whirlpool ecosystem also lets users send a pre-heat command to their connect over from the smartphone app, meaning the oven will be at the right temperature exactly when you need to use it. That way, you can fire it up on your commute home, then start cooking right away.
"The value of this smart thermometer is that you can stick it in a raw chicken, forget about it, and have confidence that you'll be enjoying a delicious meal that's cooked at the ideal temperature," said Joel Gamoran, Yummly Pro featured chef and content collaborator.
Andrew Grose, head of business development and operations at Yummly added: "We understand the precision that goes into cooking the perfect roasted chicken, so it was important to us in developing the Yummly Smart Thermometer to focus first on monitoring and alerting, and second on wireless communication to auto-adjust oven cooking methods and temperatures at the perfect time."
From Your Site Articles
Related Articles Around the Web
Like GearBrain on Facebook