Like GearBrain on Facebook
When I think of a smart home, I rarely think of the kitchen components. Perhaps in an earlier time, you would be crazy to keep technology — especially smart gadgets and devices — near all those liquids and food items.

Not anymore. More people are now integrating their kitchens into their smart homes. If you're not sure where to start, here's a list of seven smart devices you should invest in for your kitchen.
Samsung Family Hub refrigerator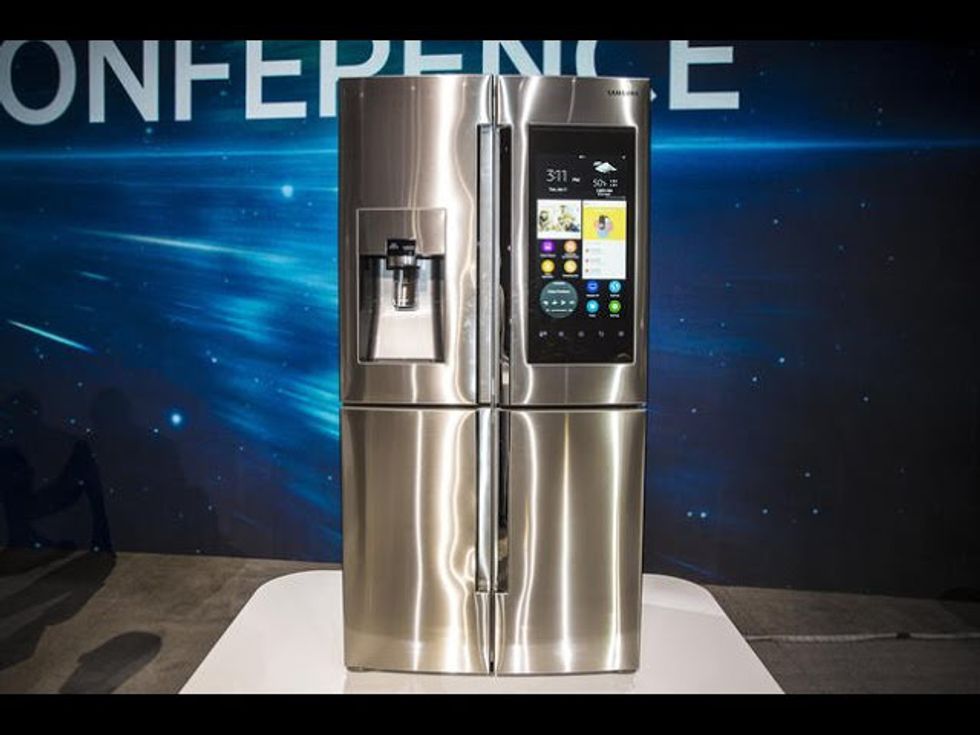 Samsung Family Hub Refrigerator lets you send messages to family while view what's inside — and what you need from the store.
With this handy dandy Samsung Family Hub Refrigerator, you can virtually see all the food items you have in stock. Along with not opening the fridge every couple of minutes, this feature is also useful in creating shopping lists and ordering groceries straight from the touchscreen.

Samsung's refrigerator can also send messages, create schedules and share photos among your family members so you never have a disorganized day.
Bored at breakfast? Stream music or TV right to the touch screen or leave reminders and funny messages for your family.
You can do all this and more from your smartphone, too. Family Hubs start at around $3,500, but if that price is too steep for you, try the Hiku — a smart magnet that does basically the same thing. Only it costs $50.
GeniCan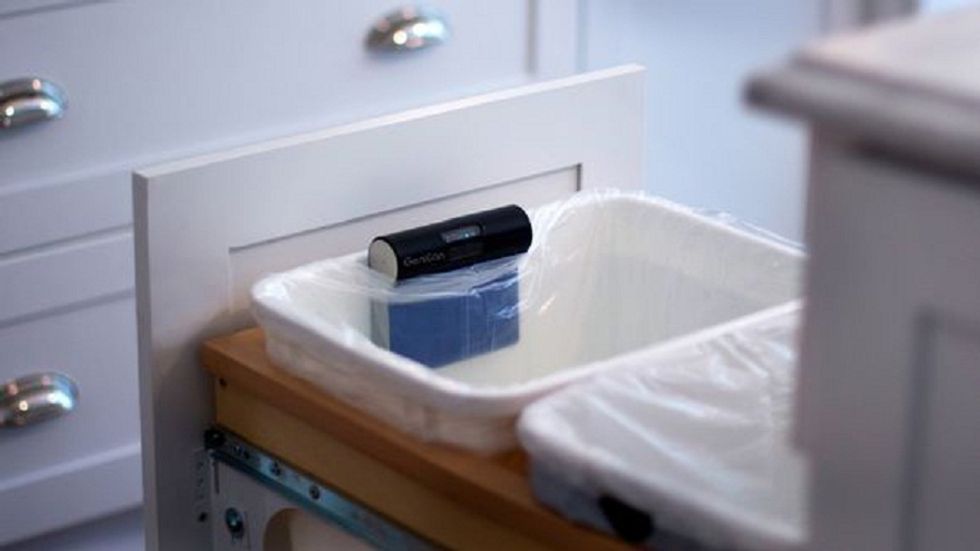 As you toss that can of beans into the recycling bin, GeniCam can place an order to replace it automatically.
A smart device for your trash can? I don't know why, but I need it. GeniCan works with Amazon Dash (see below) to help you make grocery lists and order right from your kitchen. The gadget even has barcode scanning and voice recognition.
The $150 GeniCan can also link to your smartphone via your WiFi for seamless shopping list updates. Unlike the refrigerator devices, the GeniCan actually solves your forgetfulness by allowing you to scan an item in right as you throw it away.
HAPIfork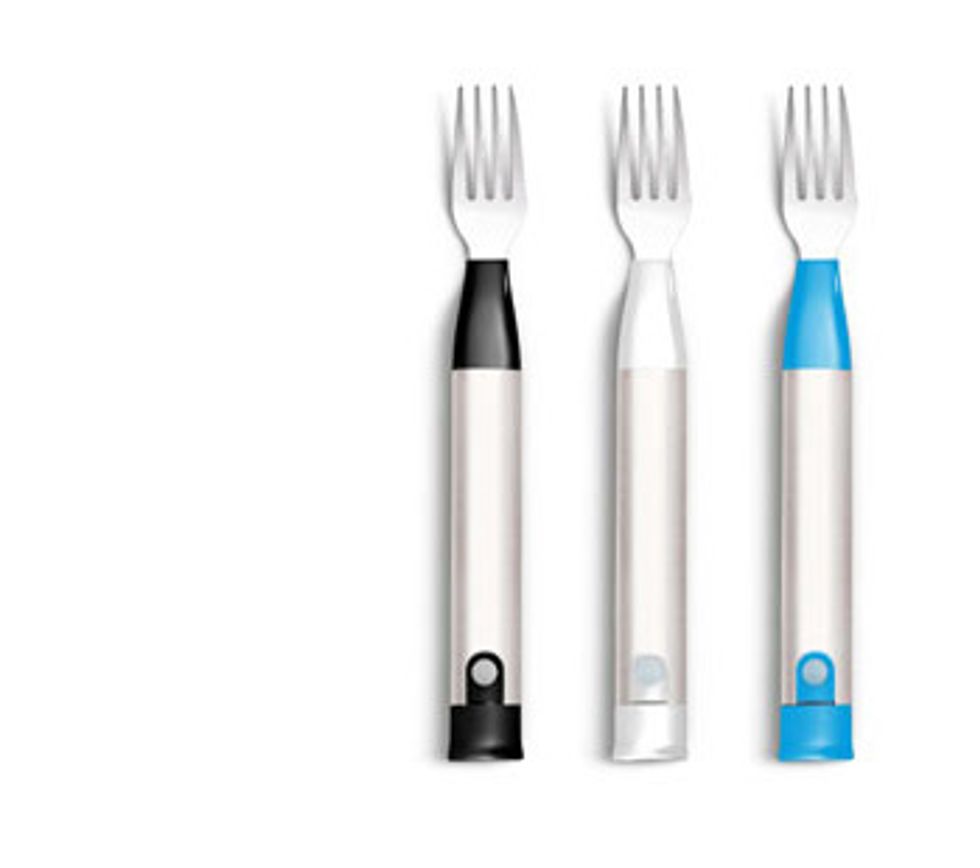 HAPIfork connects to an app to give you stats to keep on how fast you're eating to help you adopt into healthier patterns.
Anyone trying to follow a more healthy diet? Try HAPIfork in your kitchen to monitor and control your eating habits. While connected to the smartphone app, you can see how long it took you to eat your meal and your "fork servings" stats.

The $50 HAPIfork will also alert you via lights and vibrations if you're eating too fast so you don't overindulge.
Amazon Dash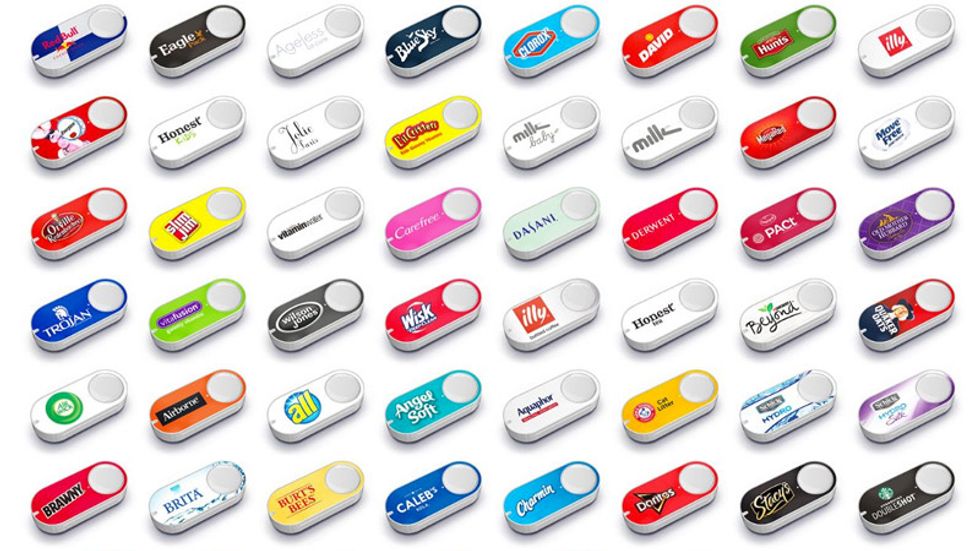 Order in a, well, dash with these mini-devices that lets you reorder something just by clicking the button.
If you haven't heard of Amazon Dash already, you should probably read up on it. Each Dash Button corresponds to a specific product — press the brand logo for information and the button to automatically reorder the product.
This comes in handy when you don't want to go to the store or if you need something right away. Buttons are about $5 which will be given to you in credit after your first press.
Mellow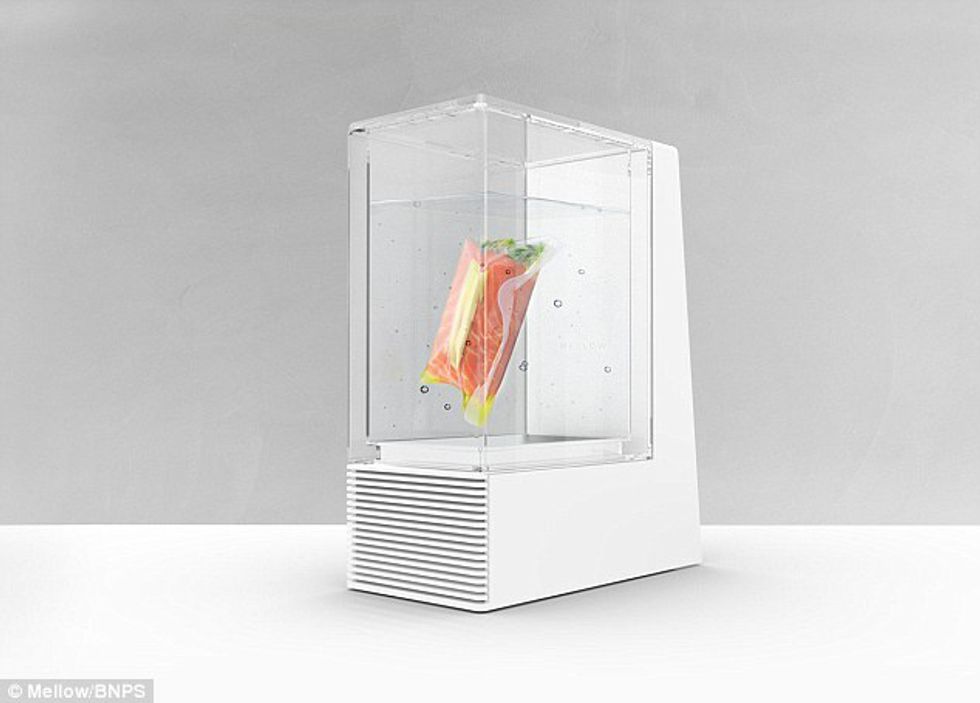 Mellow takes advantage of the sous-vide trend, letting home chefs control the cooking of their meal through their smartphone
Mellow is the perfect smart sous-vide machine for busy cooks. The device cooks HDPE-bagged food in water to different times and temperatures — all controlled from your smartphone.
With this device, you can also refrigerate and weigh your food. Cook up to six portions each time while the "in-app chef" recognizes and memorizes your taste.
The Mellow cooker is $500, but if you order now, you'll get the $100 off early bird discount.
Range digital thermometer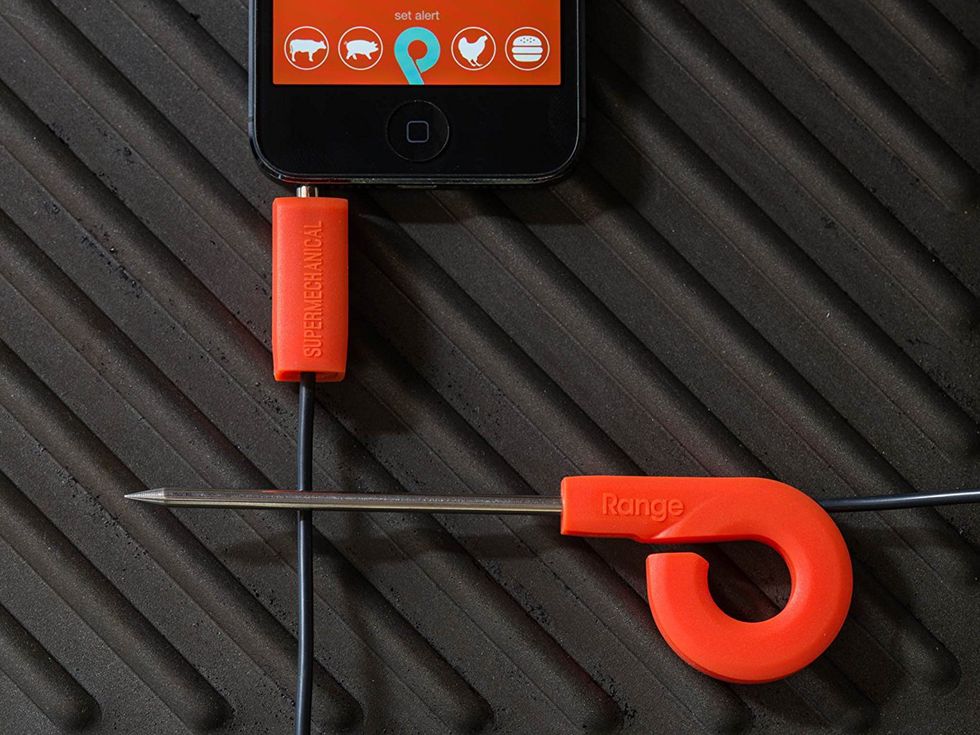 Operate the Range digital thermometer via your smartphone to make sure that steak is as rare as you like it.
You can use the $120 Range digital thermometer for grilling, roasting, brewing, candy making or really anything else. Connect the thermometer with your smartphone app and quickly read or monitor your food's temperature. The app also comes with recommended presets and a graphing mode.
The Range comes in Ember and Aqua — the first has a 3" sharp tip for meat and the latter has a 6" round tip for softer foods. Each device can work from -40°F to 450°F.
Nespresso Prodigio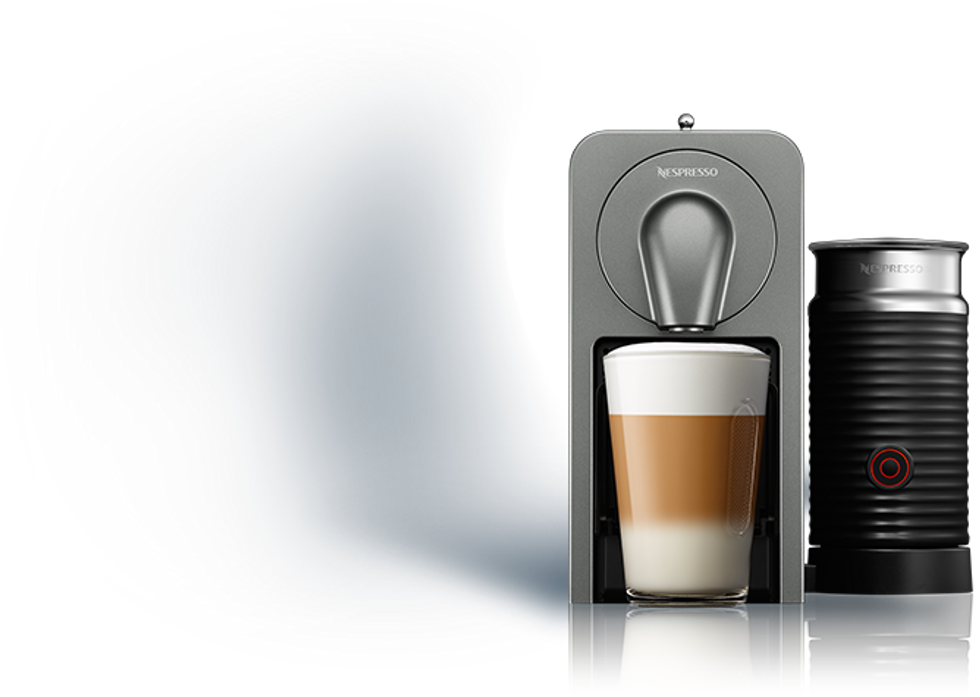 Brew your coffee through an app with the Nespresso Prodigio.
The Nespresso Prodigio uses Bluetooth to connect with your smartphone app, allowing you to restock capsules, schedule brew times and much more. The machine runs via the iOS and Android Nespresso app. Of course you'll pay for that connected flair: the machine runs around $250 — and that's before you add in the pricey coffee capsules. But for those looking for the connected kitchen of their dreams, a smart coffee might be just the thing.
- Amber Wang last wrote about the Oculus virtual reality feature film, Miyubi.
Like GearBrain on Facebook