One of the popular holiday gifts this season is going to be Bluetooth headphones and earbuds. They make good gifts for the person on the go as well as the individual who spends hours listening to music or on Zoom calls. Today, Technics released two new premium wireless earbuds which are designed for the person who wants comfortable earbuds they can wear while working out, listening to music or on Zoom calls for work. The two models are EAH-AZ60 and EAH-AZ40 and both come with premium audio quality and innovative technologies, like ANC and voice identification.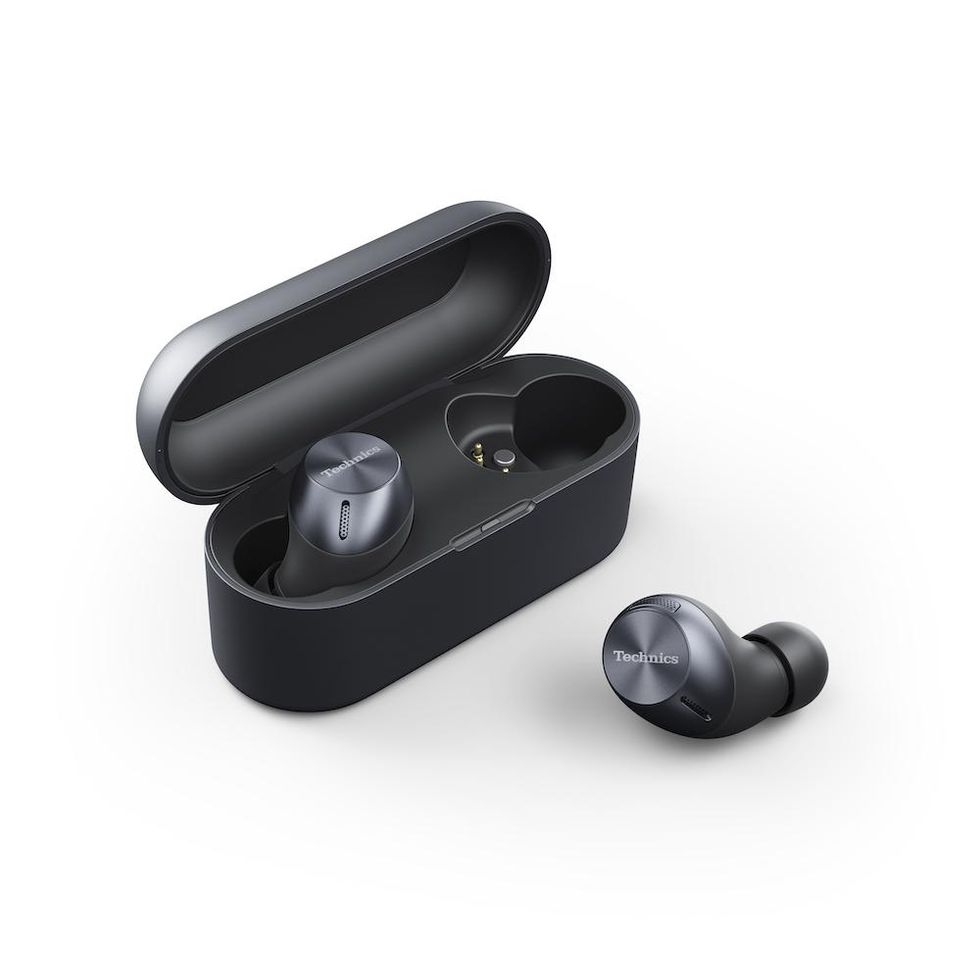 Technics EAH-AZ40 True Wireless Headphones and Charging caseTechnics
When many people started working from home last year, kitchens, dining rooms and bedrooms evolved into offices for the first time. Our needs and demands as a consumer changed when our altered environment posed new challenges such as kids, pets and household noises competing for our attention and impacting our ability to focus and be heard on meetings and conference calls. To address the need for distraction-proof sound, Technics implemented JustMyVoice Technology to its EAH-AZ60 and EAH-AZ40 true wireless headphones. This special voice detection technology uses mics and software to detect voices when speaking, while the two MEMS mics actively capture the sound and reduce surrounding noise with beam forming technology for a clear call, even in the noisiest environments.
With industry-leading noise cancellation (available only in the EAH-AZ60 model) and high-resolution audio quality with Bluetooth and LDAC technology, the Technics true wireless headphones are designed to provide immersive sound in both work and play. Each listening experience is unique, so Technics equipped its headphones with two ambient sound modes, "Natural" and "Attention," to give listeners control over how much background noise they can hear. The Natural Mode captures all surrounding noise, while Attention Mode only captures sounds in the human voice frequency range.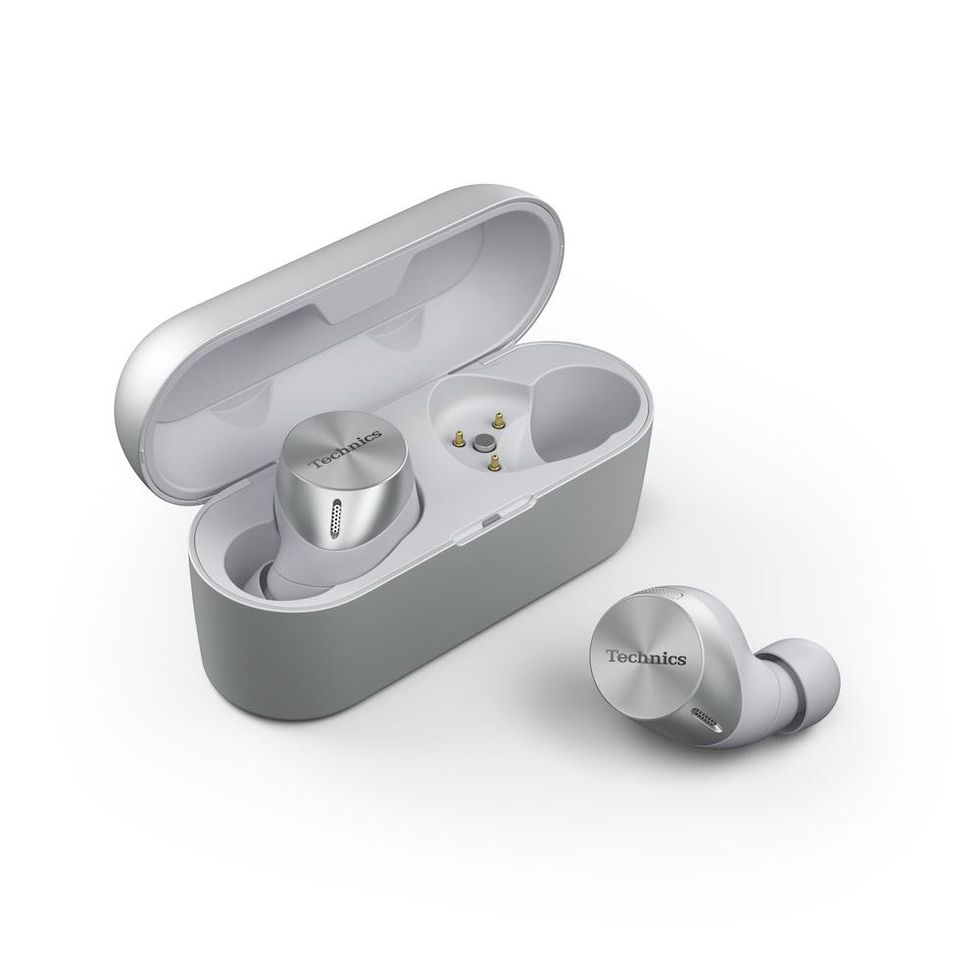 Technics EAH-AZ60 Earbuds or Wireless Headphones and charging case.GearBrain
When the virtual meetings and conference calls are over, the Technics true wireless headphones can be easily used for recreation with wind noise reduction and IPX4 Water Resistance finish. Whether you're going to the gym or unwinding after a long day with music or a podcast, these headphones are designed to go wherever life takes you.
"Our team of engineers has brought more than 55 years of sound engineering expertise to these new headphones. We are excited to add the EAH-AZ60 and EAH-AZ40 true wireless headphones to our suite of premium audio products," said Ellison Ferdinand, Technics United States Product Manager. "As we've all adapted to new work and life routines, we hope that these headphones will help us focus on what matters most."
A long-time leader in premium audio, Technics introduced its first pair of headphones in 1996, raising the bar and eventually establishing itself as the industry standard for audio enthusiasts around the world—including professional DJs. With a unique and emotive sound experience, every product is created with the uncompromising "Technics Sound" while staying true to the brand's style that withstands the test of time.
Both models will be available on Amazon in October 2021. The EAH-AZ60 will be available in silver and black, and the EAH-AZ40 will be available in silver, black and rose gold.
Additionally, in early 2022, Technics will release the new EAH-A800 overhead wireless headphones.
GearBrain will be testing these new earbuds in the coming weeks. In the interim, we like what we see. Technics EAH-AZ40 and EAH-AZ60 provide all the key essential features you need for a better listening and communication experience with true wireless headphones or earbuds. And they support your voice assistant and have a new and improved app used to find the best sound quality for when you are at work or just hanging out at home.
Check out The GearBrain, our smart home compatibility find engine to see the find the perfect true Wireless Headphones that are compatible with your devices.
How to Find Products in The GearBrain, Our Compatibility Find Engine for Smart Devices www.youtube.com