Amazon Alexa is one of the more prominent smart assistants, including Google Assistant, Apple's Siri, Samsung's Bixby and others, that you can talk to out loud and get a plethora of answers. But now you can chat with Amazon's voice assistant without actually using your own voice through a feature called Type with Alexa, which is available through the Amazon Alexa app.
It's simple enough to talk to Alexa through an Alexa-enabled device like the Echo Dot (4th Gen) or the Echo Show 5 display. With build in speakers and microphones, these devices can hear your questions and direction, and respond aloud. You can also ping Alexa by tapping on the blue icon in the Amazon Alexa app on a smartphone and start your conversation from there.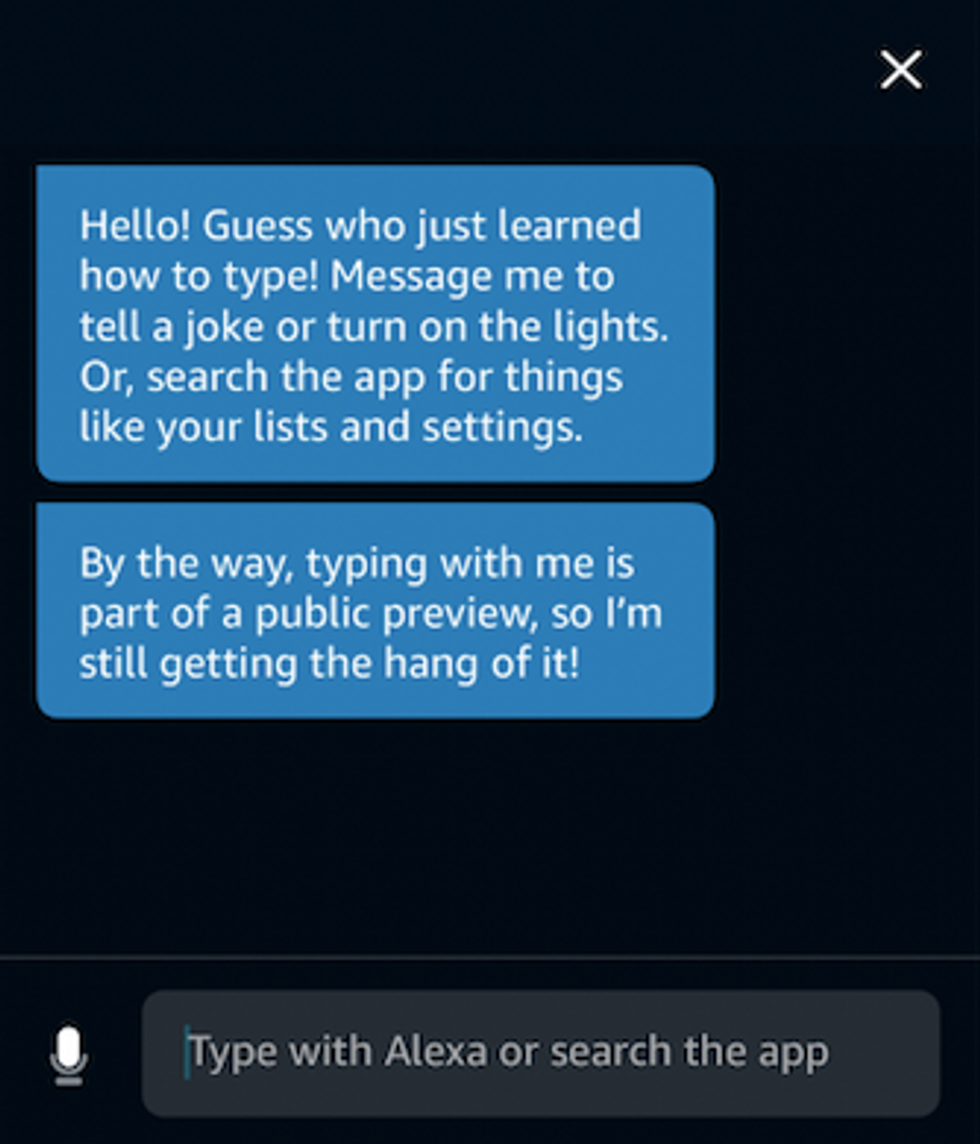 You can ask questions or even direct Alexa to start connected smart home devicesAmazon
Sometimes, though, you may want to ask the voice assistant a question, ask it to launch a connected smart home device, or pull up some information silently. Perhaps you're in a space where there are others you don't want to disturb, a small apartment say with multiple family members working and attending virtual classes. Typing your queries, and getting a silent written answer back may be a better option. This option is also one that extends the accessibility of Amazon Alexa to those who may rely more on reading than on hearing.

Amazon has launched the feature which is one of the simplest interfaces possible, a texting screen where you can ask everything you would normally ask Alexa, but now it's in a written form.

With the feature, you can, for example, ask Alexa the weather, for recent news and even pull up recipes, with each step sent to you in written form rather than spoken aloud.
You can also ask Alexa to start connected devices, those that are Alexa-enabled and would be started by speaking to the voice assistant. Now, you can type that same command and Alexa can respond as if she heard your request out loud.
The feature is actually a public preview according to the Amazon Alexa app, with the smart assistant imploring some patience, noting it's "still getting the hang of it!"
Check out The GearBrain, our smart home compatibility checker to see the other compatible products that work with Amazon Alexa enabled devices.
All-new Echo (4th Gen) | With premium sound, smart home hub, and Alexa | Charcoal