Like GearBrain on Facebook
One way to improve a golf game is to get out on the green and play. But nothing says you can get a little help from apps that can track your handicap, and even show you the best angle by reading the wind speed while you stand on the course.
These apps work on Android smartphones and iPhones, with free and paid versions that can coach you to a better score. Think of them as a caddy that never leaves your side.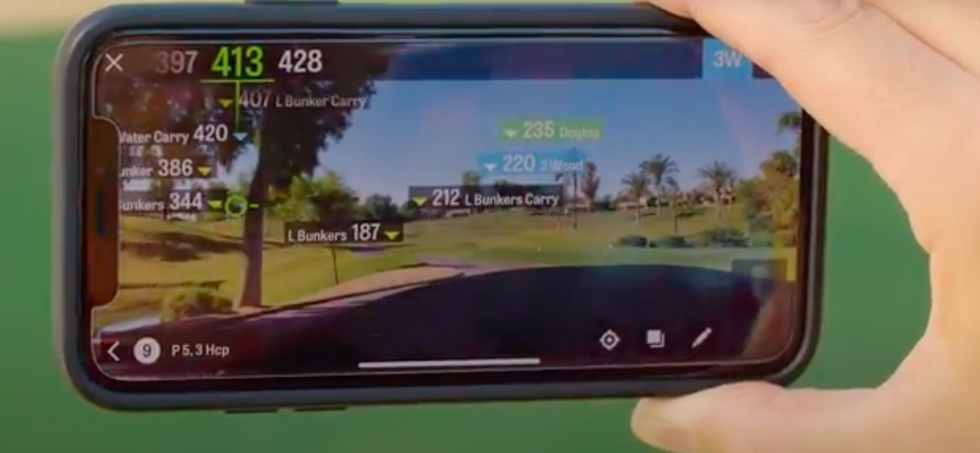 Golfshot has augmented reality views to better analyze the courseGolfshot
Golfshot

Think of Golfshot as a caddie that knows more than 40,000 courses around the world. You can pick up the distance to the green, hazards and targets, plus use the app as a digital scorecard.
The Golfshot app also uses augmented reality so you see the holes with certain features highlighted. You'll also get recommendations on clubs to use, and the app works with both watchOS and Android Wear OS so you can pair it to your smartwatch.
The app itself is free, but to get real-time distances, AR and coaching tips, you can upgrade to the Pro version which starts at $39.99 a year.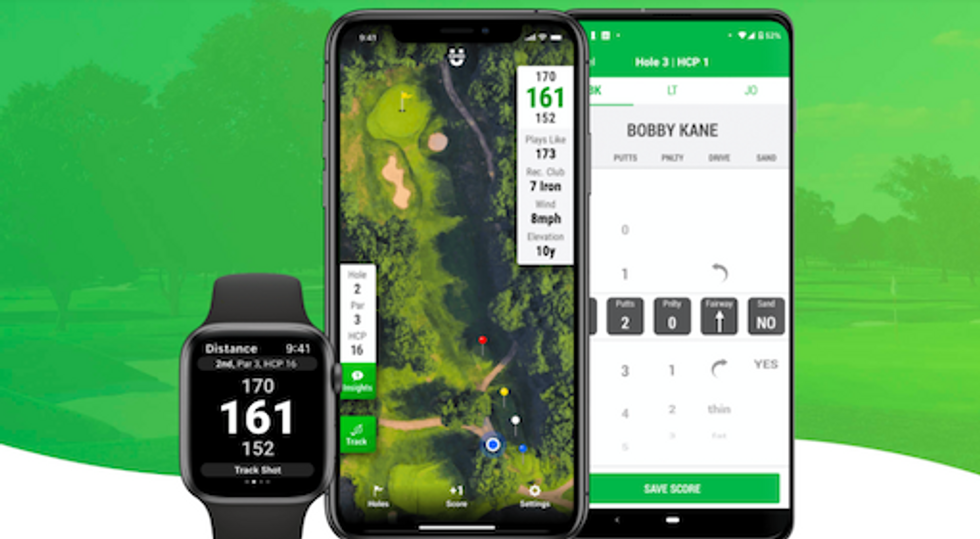 SwingU has a premium subscription that includes lessons you can downloadSwingU
SwingU

This iOS and Android app has a free version that includes a GPS rangefinder for every course SwingU covers. You also get a scorecard, and a way to track your handicap. Upgrade to premium and you can get extras including an enhanced scorecard, and club recommendations made by taking readings of your elevation and even live wind speed.
You should expect to see advertisements on the free app, but premium users have an add free experience, plus lessons and drills they can download that have been added from top golfing instructors. Typically $9.99 a month, you can get nearly 60 percent off the premium price if you sign up for annual plan and pay just $49.99.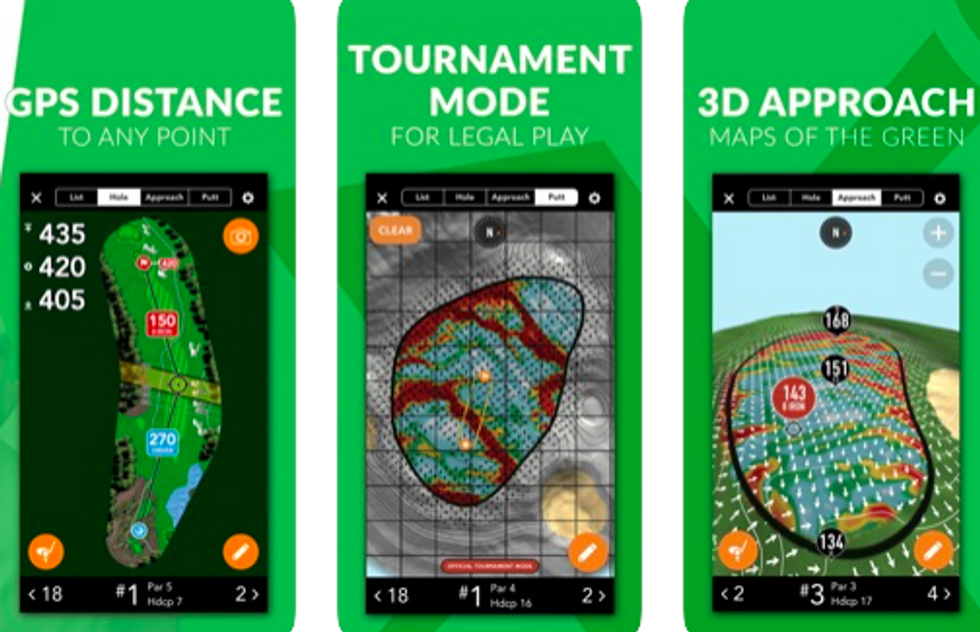 Golflogix works on Android and iOS devices including the Apple WatchGolflogix
Golflogix

The Golflogix app works on both Android and iOS devices — including the Apple Watch — and has mapped out more than 35,000 course, and special features for the Apple Watch including the distance to front, center and back of the green.
Golflogix Plus includes extra features including Putt Line, which creates an angled diagram showing you the optimal way to aim when putting so you can try to get into the hole. Plus, a premium you can add-on, comes with a free trial and after that it's $9.99 a month or 12 months for $49.99.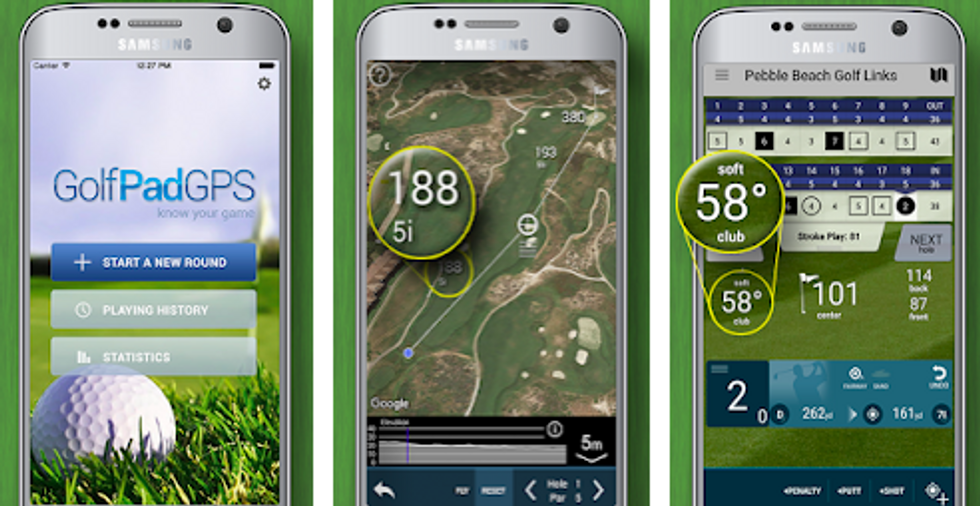 Store information including putts, penalties and strokes on the Golf GPS Rangefinder appGolf GPS Rangefinder
Golf GPS Rangefinder

The Golf GPS Rangefinder is free, and includes the distance to different areas of the green, plus scoring for up to four golfers. You can see flyover views and track shots. In the app, aside from strokes, you can keep information on penalties, putts and even the distance you've walked.
This is an Android app, and free, although there are in-app extras you can pay for, including support for working with a Samsung watch for $19.99.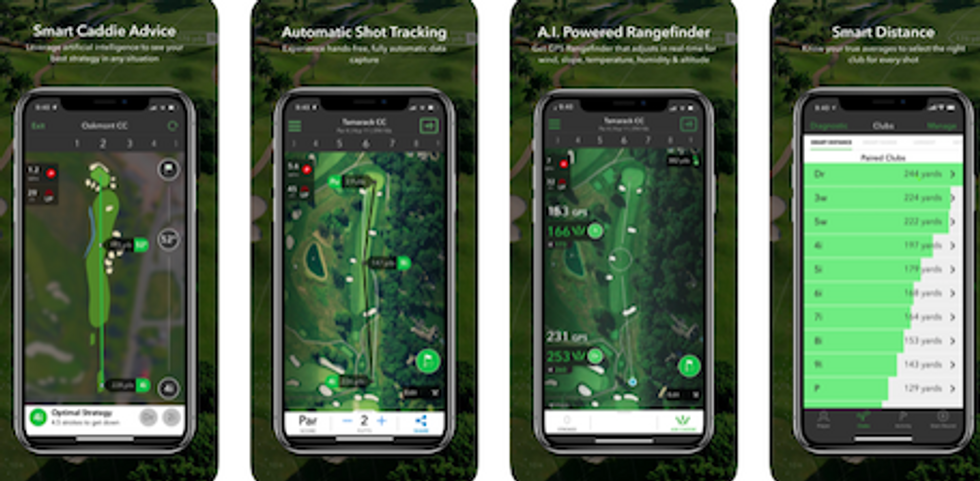 The Arccos Caddie app works with the companies smart sensorsArccos
Arccos Caddie App

This app for Arcoss works on both iOS and Android devices and connects to Arccos smart sensors to track and record the shots you hit. The app and sensors use GPS and other tech to help golfers get better. You can also get information on your strokes, and even pick up data including slope, speed and direction and the temperature as well outside — and the app works on both iOS and Android devices.
From Your Site Articles
Related Articles Around the Web
Like GearBrain on Facebook