Like GearBrain on Facebook
Think you're the only one concerned about whether Alexa is dropping in on your life? A recent study from Blue Fountain Media, a digital marketing group out of New York, should make you feel less alone. The agency ran a survey to take a look at privacy concerns as the new General Data Protection Regulations in the EU took hold. They found that 5 percent of those who own Alexa devices, tossed them, because of concern around their enabled microphone.
Always on, always listening devices are growing in our space. They take the form of sensors keeping their ears open for smoke and carbon monoxide warnings, smart speakers with their digital assistants waiting to respond when they hear the right word, and of course security cameras keeping a watchful eye to maintain safety in your home.
While adoption of these devices remain high — tens of millions of Alexa devices alone have been sold — not everyone is keen on the trade off between the services these products provide and the privacy people may feel they're losing.

Nearly six out of every 10 people would not download an app if it enabled the microphone to work, said Blue Fountain's survey. A recent story from Portland, Ore. gives weight to that worry, when a couple found an Echo had recorded one of their conversations, and then sent the audio tapes to someone on their contact list.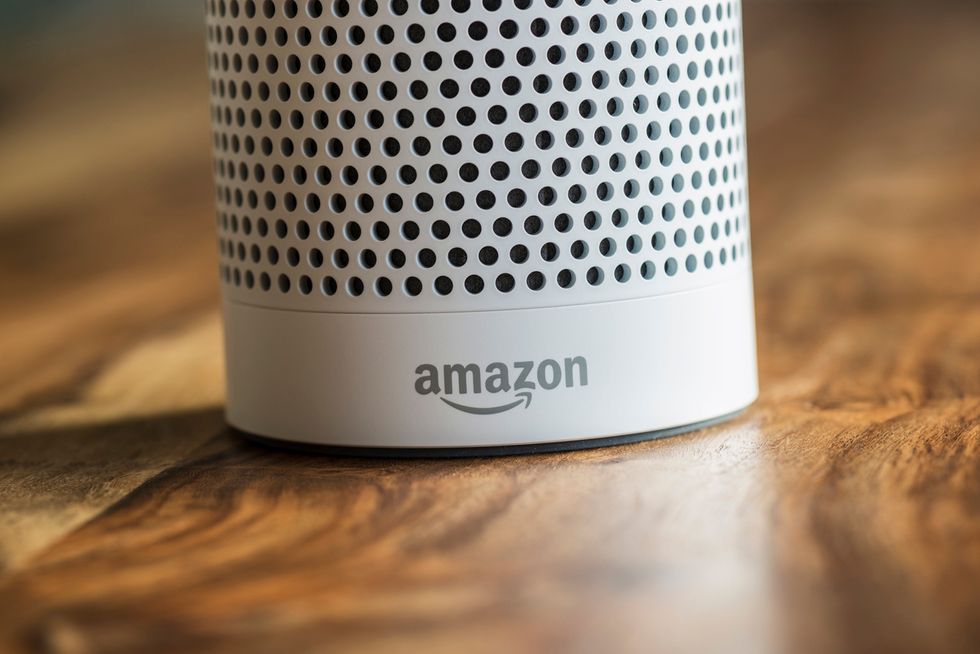 An Amazon Echo recorded then sent audio files of a couple's conversation to someone on their contact listiStock
Amazon explained the recording away by saying Alexa heard the wake words that led her to take that action — but even that answer isn't entirely comforting. To have to keep tabs on what we say around a digital intelligence is an awkward way to behave in our homes: always watching what comes out of ours mouth lest someone else hear it too? That's not exactly relaxing. Does that concern, however, outweigh our enjoyment of pulling up music, news and weather, while putting in a quick order for paper towels? Consumers will ultimately be the ones who decide.
"I think what happened with Alexa last week is a perfect example of the kinds of unexpected events that can occur with smart home devices that make us think twice about having them in our home," Blue Fountain Media's vice president of business development Brian Byer told GearBrain by email. "On the other hand, our survey shows that consumers are not really willing to give up on the conveniences!"

That may be true, for as much as people voice concern about what apps are collecting on them, they're still installing apps on devices without much though. Sixty percent actually admit to download apps without reading the fine print, according to Blue Fountain's survey.
There's clearly concern, however, even as our worry about what's surveilling us has yet to outweigh what we perceive to be the benefit. Ideally we hope for devices that seemingly make our lives simpler, while hopefully holding our secrets tight and fast.
Like GearBrain on Facebook