Ubtech, known for its well-designed, build-your-own robotic kits, is pushing out two new DIY toys this fall, one which ties deeply into the world of fantasy. The first is the JIMU Root Mythical Series: FireBot Kit, with wings that flap, an ability to spin around and also light up with a red or blue LED flame.
The dragon can roll and flap its wings simultaneously, and within the iOS and Android app, people can use Blockly code to create their own programs, and take advantage of the LED light in the dragon's snout.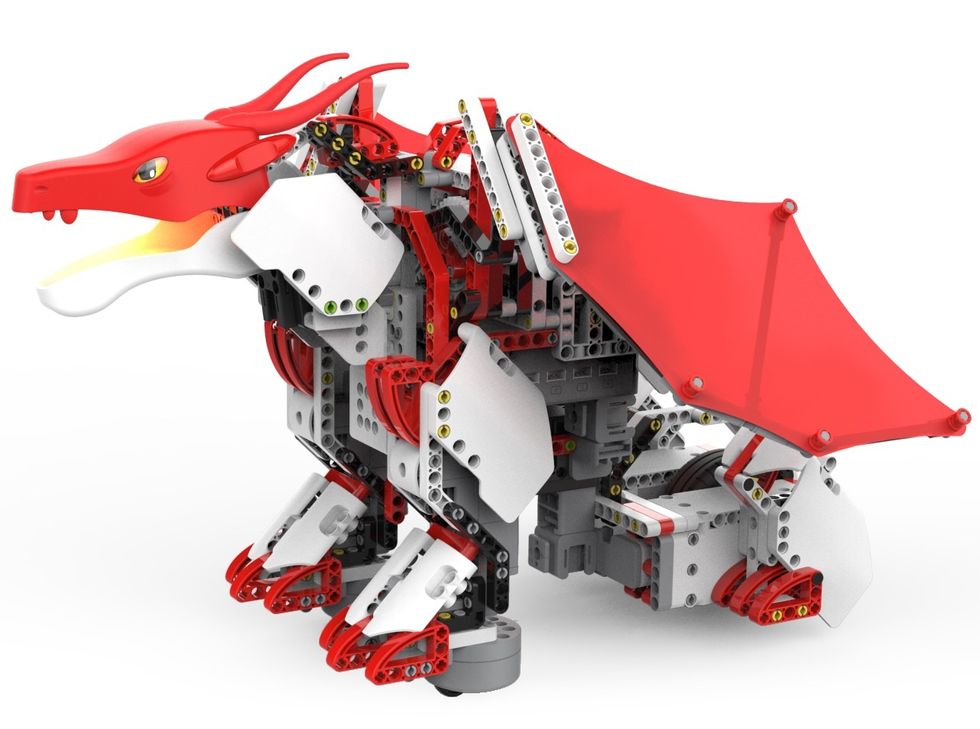 The FireBit Kit goes on sale October 1 for $129.99Jimu
Read More:

The $130 robot, part of the line that includes the UnicornBot kit, is meant for children 8 and up, and that's about right, based on the many JIMU kits GearBrain has built over the past couple of years. While each one is definitely doable — they do take some patience and some ability to work with small parts. There's also an online guide in the app that can walk people through each step of the build, and we've definitely had to take advantage of this hand-holding.
There's also a second Jimu robot launching today, a kit that guides people through three different creations, all centered around the game of basketball. Called ChampBot, the robot can also transform into BasketBot and ScoreBot and be able to send a ball through a basketball hoop, which is included, push directly to the goal or use a sensor, which is also included, to avoid obstacles and score.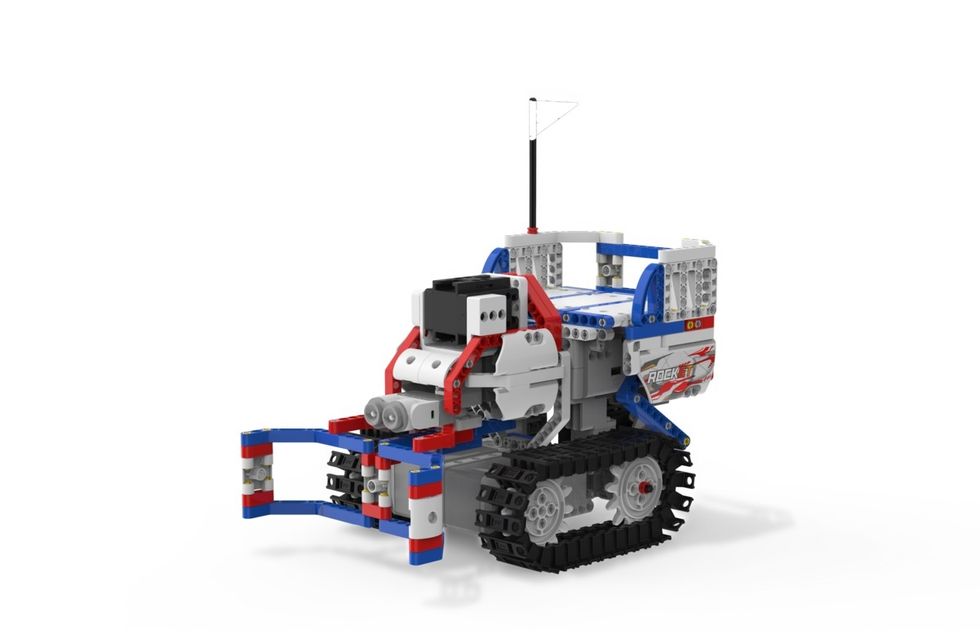 The Champbot Kit turns into three different robots that can shoot balls and move around opponentsJimu
The build-your-own ethos is crucial to the world of science, technology, engineering and mathematics (STEM) learning, which encourages students to integrate different disciples — and sometimes the arts too — together in their inventions. While the JIMU kits are targeted to a specific end result, such as a dragon, the pieces can be put together in really any order, allowing children to invent their own creations. And pieces can also be used from other kits as well.

The two kits included hundreds of pieces, along with gears and motors — which help children in particular understand the engineering and mechanics of putting these toys together. The fun is getting a dragon that flaps its wings, that they've built on their own, or a robot that can shoot basketballs through some simple coding instructions. Both the Jimu Robot Mythical Series: FireBot Kit, as it is formally called, and the JIMU Robot Competitive Series: ChampBot Kit, are available today at Target, and on Amazon, Target and Ubtech's web site.
UBTECH JIMU Robot Competitive Series: Champbot Kit/ App-Enabled Building & Coding STEM Robot Kit (522 Pcs) from Robotics