Like GearBrain on Facebook
Just weeks after claiming it would build a "world-beating" Covid-19 contact-tracing smartphone application, the UK government has made a major U-turn.
Instead of developing its own app, which had been tested on the Isle of Wight off the sound coast of England for the past few weeks, the government has now switched to creating one using the framework provided by a collaboration between Apple and Google.
Read More:
5 Pack Face Shield Cover Full Face Anti-Dust
In doing so, the UK is switching from a centralized approach to a decentralized one. This follows similar moves made by Germany, Italy and Denmark, and means smartphones themselves perform contacting matching and risk analysis, instead of it being done on a centralized server.
The approach means user data stays on the device, boosting privacy, but also means health care providers can't gather more data to better understand the spread of the coronavirus.
Because healthcare in the UK is devolved, the government is only making the switch for an app in England for now, with Scotland, Wales and Northern Ireland yet to commit to the initiative.
Having tested both versions of the application for a month, the UK government and National Health Service found iPhones did not work properly with their own centralized app. It was found that, while 75 percent of nearby Android phones were spotted by the UK's own app, only 4 percent of iPhones were registered correctly.
This means that 96 percent of iPhone users would not be included properly in the contact-tracing system, potentially resulting in them not being told when they had been exposed to someone who was later diagnosed with Covid-19.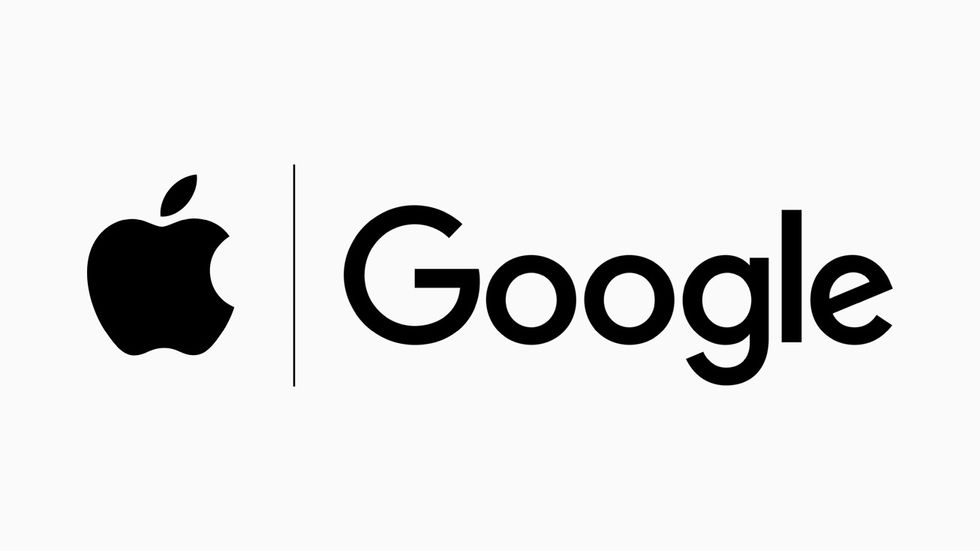 The Apple/Google API takes a decentralized approach to contact-tracing Apple/Google
On the other hand, an app using the Apple-Google framework saw 99 percent of Android and iPhone handsets logged correctly. But this app proved less accurate at measuring distances between devices, which is done by analyzing Bluetooth signal strength.

During the government's daily Coronavirus press briefing on June 18, Health Secretary Matt Hancock suggested the original centralized app could have worked, if it wasn't for Apple's restrictions on how third-party apps use iPhone Bluetooth connections.
Hancock said: "Apple software prevents iPhones being used effectively for contact tracing unless you're using Apple's own technology. Our app won't work because Apple won't change that system...and their app can't measure distance well enough to a standard that we are satisfied with."
Baroness Dido Harding, who is leading the UK's contact tracing efforts, said that no app is yet working well enough for successful contact tracing. "What we've done in really rigorously testing both our own Covid-19 app and the Google-Apple version is demonstrate that none of them are working sufficiently well enough to be actually reliable to determine whether any of us should self-isolate for two weeks, that's true across the world."
As for other countries, France is for now sticking with a centralized model (not using the Apple-Google system), while the Republic of Ireland, Switzerland and Germany are using the decentralized model.
In the US, each state is expected to develop its own app, and make its own decision on whether to use a centralized system or the Apple-Google decentralized model. With testing ongoing, most states are yet to declare which model they will use.
3 Ply Breathability Comfort Breathable Earloop Breathable Non-Woven for Personal, Suitable for Home, Office, Outdoor
From Your Site Articles
Related Articles Around the Web
Like GearBrain on Facebook