Vive announced a new VR headset for consumers called Vive Cosmos, debuted at CES 2019 in Las Vegas. This is a VR headset that's meant to help people who have found getting into VR difficult. The goal is to woo more of those who have stayed on the sidelines of virtual reality — and widen the scope of those two use the technology from mere enthusiasts to the general public.
The headset will be the first use Vive Reality System, a new landing space, so to speak, that users will encounter when they first launch their Vive headset. There, they'll find experiences like an art gallery, with object rotating each time they come, as well as ways to access their games and other VR content through Lens.
Vive is also doubling down on the enterprise space with a second headset its calling Vive Pro Eye, the next iteration of its Vive Pro, designed specifically for professional users. The headset features a flip up design, so people can actually shift out of the virtual space without taking off the device. Baked inside as well is a new eye tracking technology — which means that users won't need controller to navigate in virtual reality.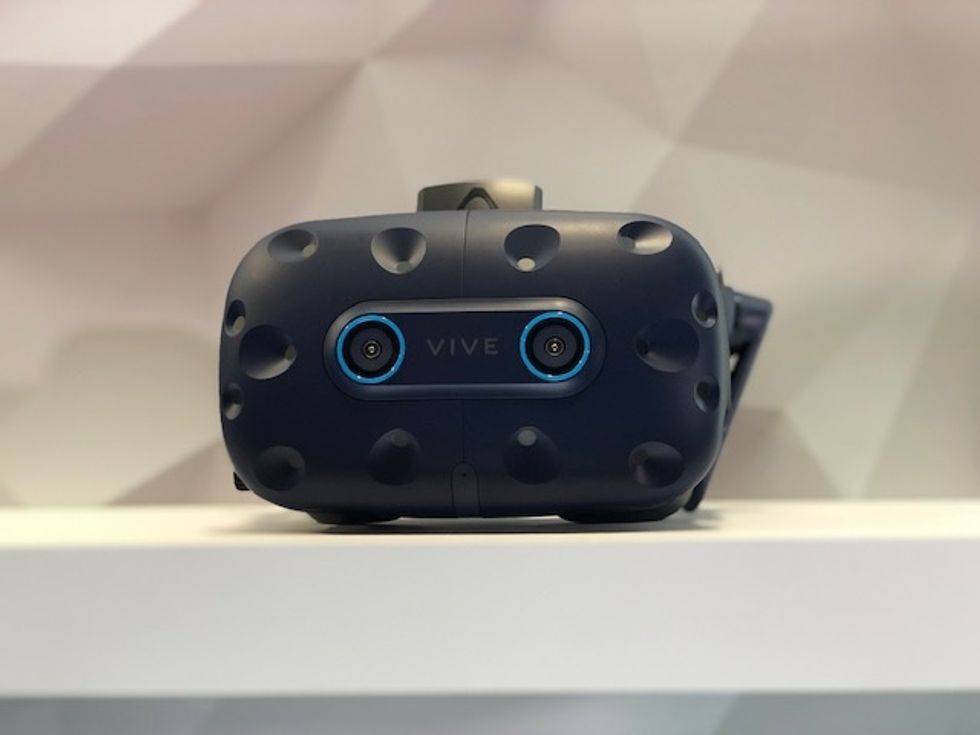 The new Vive Pro Eye is the first to have eye tracking baked inside the device for ViveGearBrain
Wearers will be able to select menus and design just through a glance, taking advantage of something called foveated rendering which makes the peripheral imagery less sharp, highlighting instead what is directly in front of the eye — and where someone is looking.
"I think this is an incredible first start for accessibility with VR headsets," said Dan O'Brien, GM, Americas for Vive at the CES event at the Wynn Hotel in Las Vegas.
Major League Baseball is one of the first to make use of the new technology, baking the feature into its video game experience, "MLB Home Run Derby VR," which people will be able to start playing later in 2019.

"We believe VR and sports is a match made in heaven," said Ricardo Steiber, president of Viveport, during the live CES event.
VR appears to be shifting more from the consumer side to the enterprise space as regular users have not seemed to warm up as the industry as they had likely hoped. About 85 percent of those who are interested in using VR, say that setting up these systems are an impediment to them moving forward, said Drew Bamford, vice president of Vive's Creative Labs at CES 2019.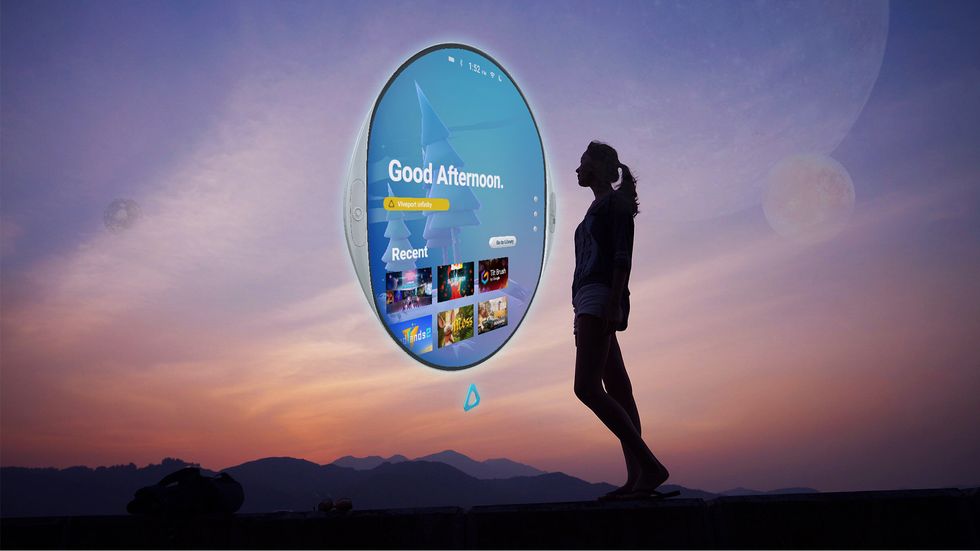 The new Vive Reality System will be a starting point for Vive users, including Lens, where they'll be access titles and games to play.Vive
Even a pre-set space, where people can just walk in, put on goggles, and start playing hasn't seemed to be a big draw either. IMAX, for example, which at one point had seven VR Centers opened in Los Angeles and New York and in other cities, had shuttered them all by mid-December 2018.
Vive, however, continues to push into the consumer space, even looking to make its gaming platform much more palatable — and affordable. To that end, Vive is launching a subscription service called Viveport Infinity — which will let people download and play more than 500 titles in the Viveport space starting April 5, 2019.
The company is also worked with Mozilla through a new partnership which will make 3D web browsing possible through Firefox Reality — and Firefox will become the "default internet browser for Vive, Vive Pro and the upcoming Vive Cosmos," said the company.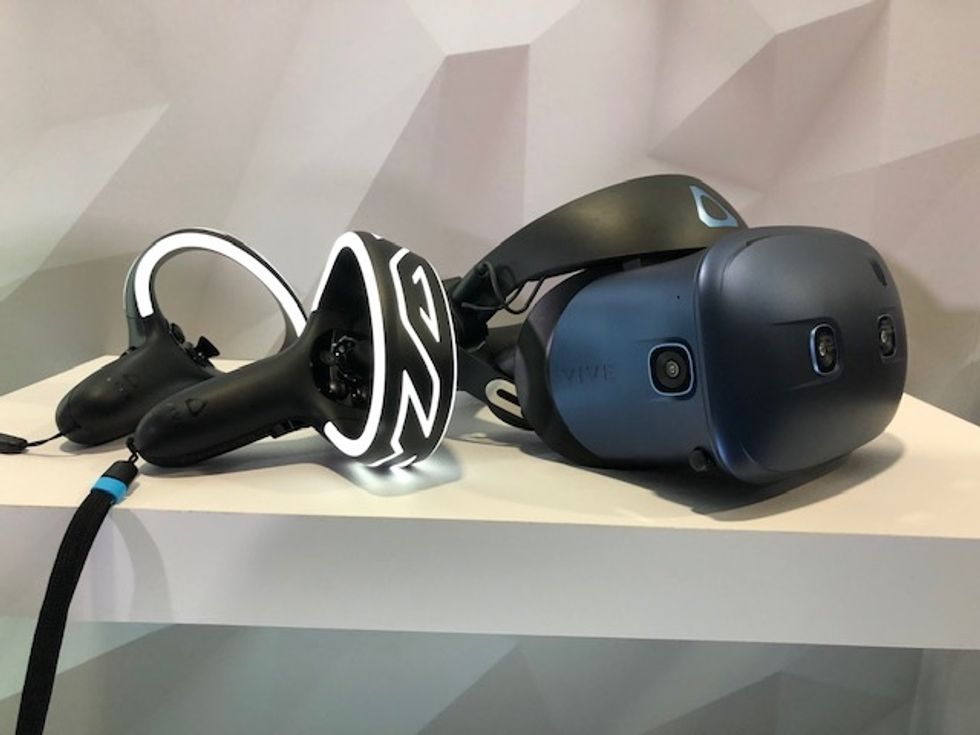 Vive will have a developer kit of Vive Cosmos ready by early 2019GearBrain
One of the first experience is with Fidelity Investments, which has built a VR prototype of a web page where its clients can walk through and virtually select investing options with others, like their advisors.
Vive has not announced pricing for Vive Cosmos, but said developer kits would be available in early 2019. Vive Pro Eye will launch in the second quarter of 2019, but pricing was not announced for this device either.