Like GearBrain on Facebook
Recently we introduced Wasserstein and its new Smart Wi-Fi Plug. Wasserstein is a manufacturer of smart home devices that promises to bring affordable and quality products to consumers. The company delivered on its Smart Wi-Fi Plug, but not sure they delivered on this smart light. We received a review copy of its Wasserstein Smart Light Bulb, and put the device through its paces.
Wasserstein Smart Light Bulb is a smart Wi-Fi controlled LED bulb with 16 million colors. The bulb comes with built-in microphone and camera functions, can be controlled remotely via app or voice, and has a timer function to program lights to go on, off, dim and change colors. The light bulb also comes with pre-programmed modes, and other uses can be added as groups.
Setup is easy. Screw in the light bulb, turn on the lamp, and then download the free Magic Home iOS and Android app. While the Wstein app is used for all Wasserstein products including the Wasserstein Smart Wi-Fi Plug — the app won't work with the Wasserstein Smart Light Bulb, which we thought was a little strange. The company informed us for all future Wasserstein Home products, including smart lights, the Wstein app will be used.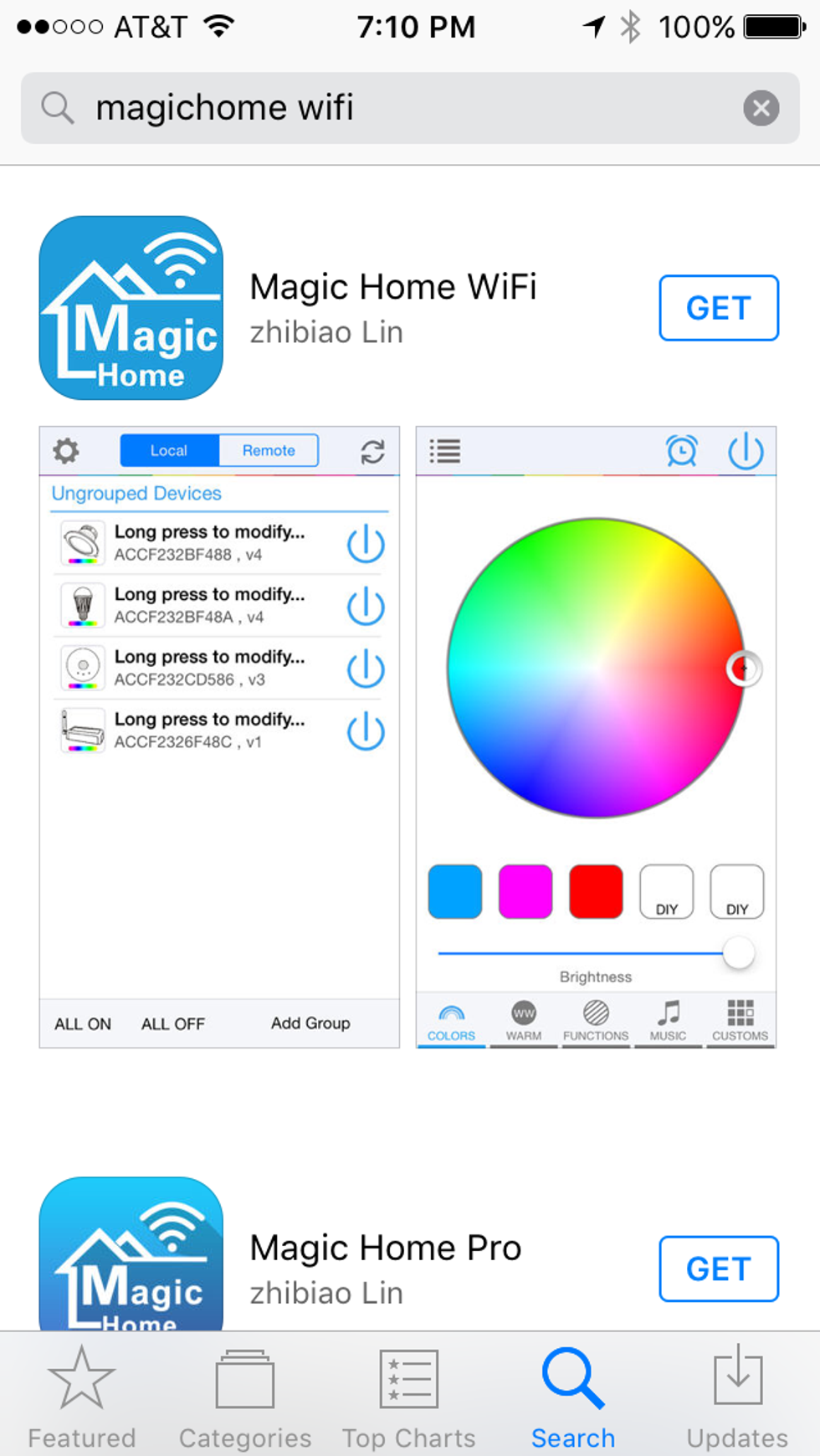 Magic Home app controls Wasserstein Smart Light
The Magic Home App
The Magic Home app is used to change colors or shades of the bulb. Along with the timer setup, the app also has a music function which we found to be a fun feature, especially if you have young children in the household. In the app, touch the music icon to connect to music sources on a smartphone such as Spotify, iTunes or an existing music library. The Wasserstein Smart Light Bulb flashes on and off, and also changes color to the beat of the music. The smart light also picks up music through a built-in microphone on a smartphone, reacting to music sources or sounds in the room by just selecting the "mic" icon in the app. The mic can also be adjusted for sensitivity, in case sounds aren't loud or clear.
The app also remotely controls the Wasserstein Smart Light Bulb, which can be managed via Amazon Alexa through Amazon Echo or Echo Dot as well. On the Alexa app, search for Magic Home skill, and enable.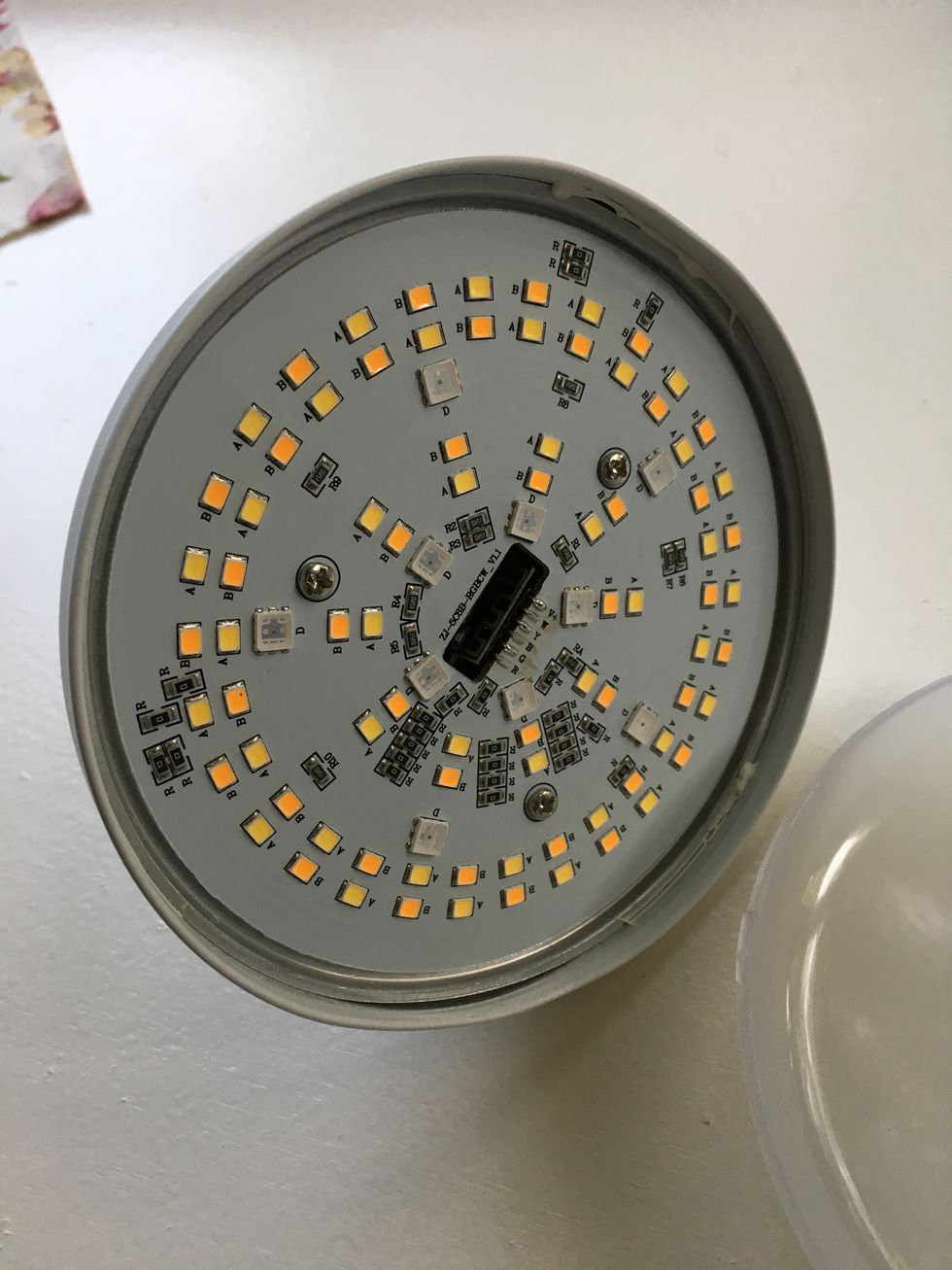 Challenges
While the casing of the Wasserstein Smart Light Bulb is solid, the light cover is made of plastic and not very sturdy. The bulb itself is easy to install but when connecting our smart light bulb to our Wi-Fi router, we were not asked a password. Security is a big concern among consumers, especially buyers of new connected devices looking to turn their house into a smart home. Not having any security protocols (i.e. connecting to Wi-Fi using password) is a concern and something to consider before buying this product.
Another challenge for with this product is compatibility. The Smart Light Bulb can be controlled through a Wi-Fi connection with either the Magic Home app or Amazon Alexa. However, the bulb and its features can't be controlled by a Wi-Fi connected hub like Wink, nor any of the free apps that can control your smart home devices (i.e. Yonomi or Stringify). This limits the number of potential customers for Wasserstein. While having products that work with Amazon Alexa is great, not all consumers want to use voice to control their connected devices.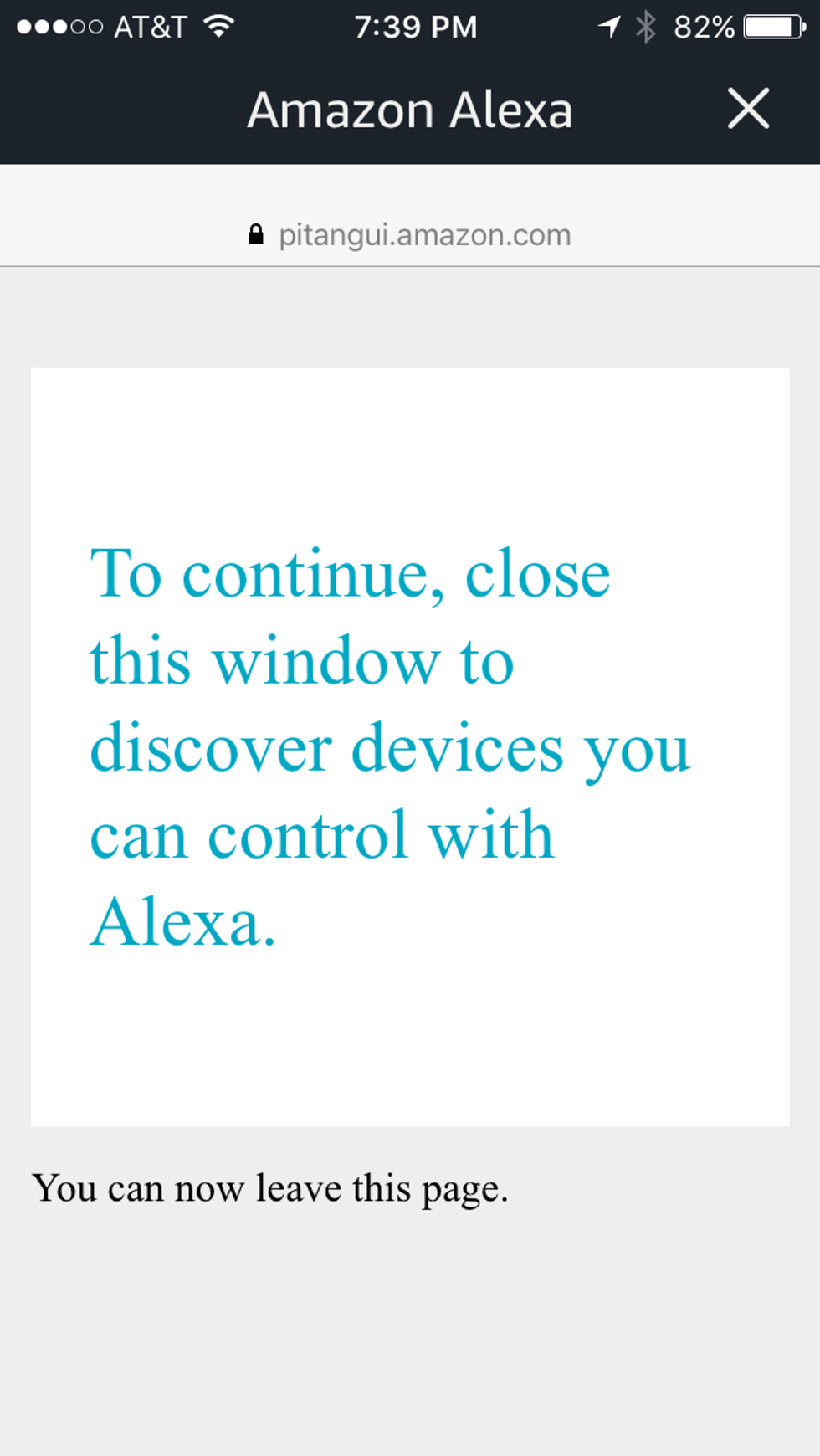 Wasserstein Smart Light can be controlled by Amazon Alexa.
The Wasserstein Smart Light Bulb retails for $37.99 on Amazon or on the company's website. This is a fairly steep price for a smart LED Wi-Fi light bulb that can't be added to a Wi-Fi controlled hub nor a smart home system. For instance, TP-Link Smart LED light is a Wi-Fi dimmable 50W Equivalent bulb that works with Amazon Alexa which retails for $19.99 on Amazon and can easily be paired with Wi-Fi connected hub.
Specifications
Here are the specifications for the Wasserstein Smart Lighting:
Wi-Fi connection
Wattage: 15W (100W Equivalent)
Lumens: 1200LM
Voltage: AC 100V-264V, 50/60Hz
Color temperature: 2700-6500K
Average Life: 40000H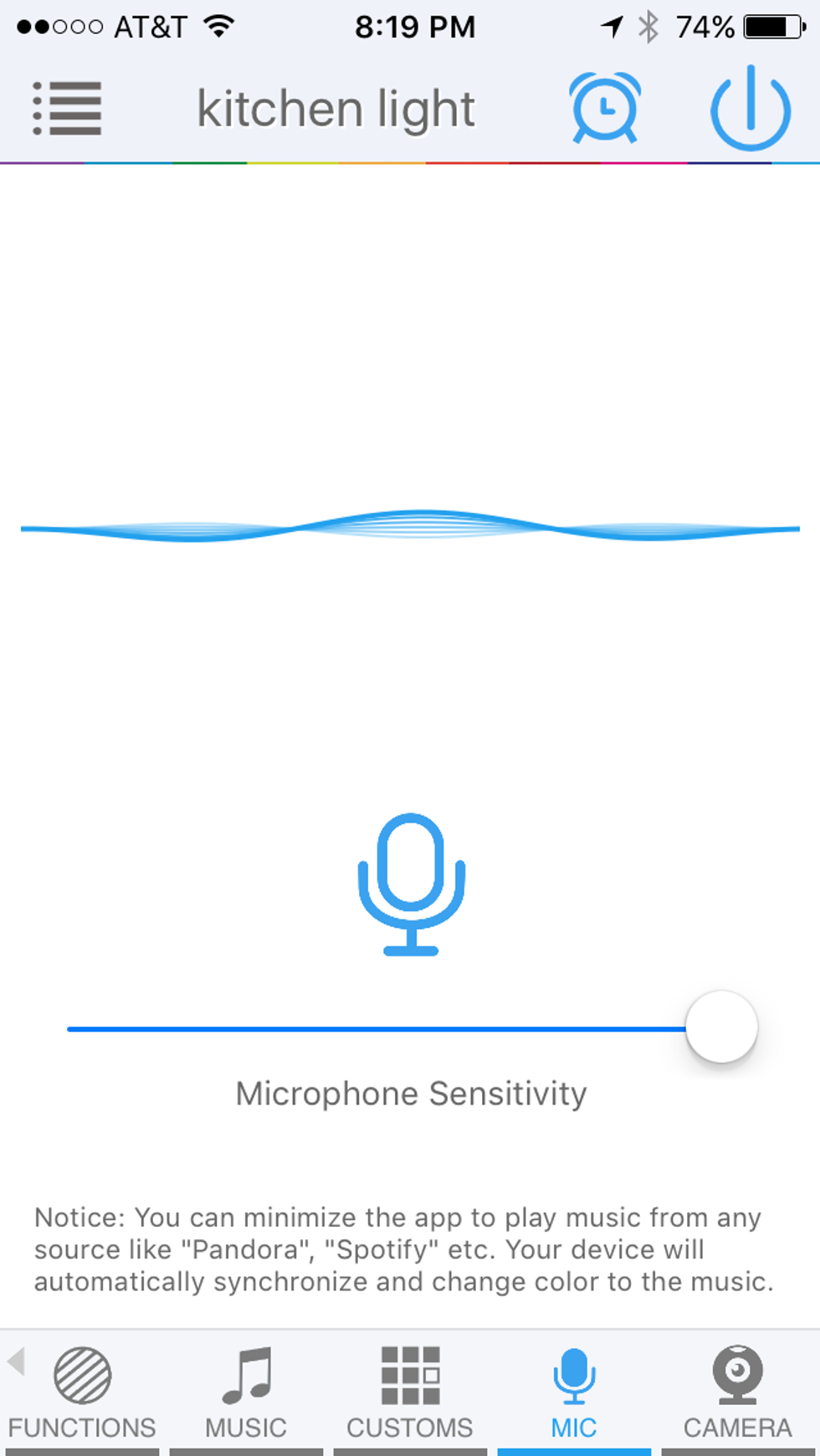 Wasserstein Smart Light mobile app
Summary
The Wasserstein Smart Light Bulb is a smart Wi-Fi light which can be controlled by a mobile app or Amazon Alexa. The gadget reacts to music or sounds through a smartphone's built-in microphone or a music source. If looking for a fun smart light to play with your kids, this is a product to consider. However, a smart home is ideally made up of connected devices that are compatible with each other, and also easily controlled through a central hub that's secured through a wireless connection. For those already using a connected hub in their home, this is not a product to consider.
K4Connect co-founder & CTO Jonathan Gould said it best: "if a device doesn't talk to another device, it's just another gadget." To us, Wasserstein Smart Lighting is one of these devices that doesn't connect to enough devices (except Amazon Alexa) to make it a viable smart home product today.
Pros: Multiple functions, 16 million colors and shades, built-in microphone, sturdy casing and Amazon Alexa compatibility.
Cons: Price, compatibility, and its mobile app.
Like GearBrain on Facebook