Like GearBrain on Facebook
Waymo relaunched its autonomous taxi service in Phoenix, Arizona this week, having paused operations due to the coronavirus pandemic.
Now the service is back up-and-running and in a few weeks anyone will have the opportunity to download the Waymo app to take part in the Waymo One service and book themselves a fully driverless taxi ride. Waymo cars were previously only available to a small number of participants of a trial service.
Read More:
There is no safety driver behind the wheel of the modified Chrysler Pacifica minivans, which are able to operate as an autonomous taxi service in a 50-square mile area of Phoenix. During the second wave of Waymo's relaunch, Pacifica vans with a safety attendant behind the wheel will operate across a larger 100-square mile area of the city.
Before the coronavirus pandemic pressed the pause button, Waymo was providing between 1,000 and 2,000 rides per week across Phoenix, with between five and 10 percent of those being operated by truly driverless vehicles. The rest had a safety driver onboard.
Although autonomous, those with no safety driver are supervised remotely and can be halted if they encounter a situation they are unable to deal with.
Waymo chief executive John Krafcik said: "We're excited to open up our fully driverless offering to Waymo One riders. Members of the public service can now take friends and family along on their rides and share their experience with the world."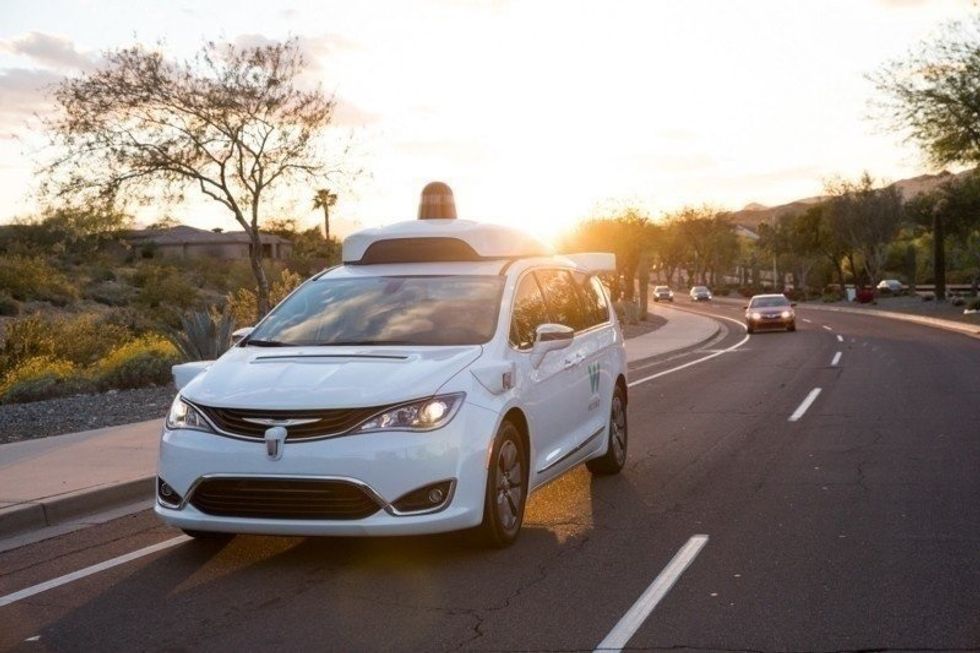 Waymo to offer driverless rides to the general public soon Waymo
That last point is interesting, as Waymo had previously required riders of its driverless cars to agree to a non-disclosure agreement, preventing them from speaking about their experience. Now, it looks like riders will be able to post to social media about their journey in a car with no driver.

Initially rides in fully driverless cars will be limited to members of the Waymo One service, which previously offered taxi rides in Waymo vehicles partially controlled by a safety driver. But, Krafcik says: "Over the next several weeks, [Waymo will] welcome more people directly into the service through our app...In the near term, 100 percent of our rides will be fully driverless."
The reason for Waymo relaunching with fully-driverless vehicles first, is that having no safety driver helps the cars comply with coronavirus social distancing rules. Waymo will also begin to operate vehicles with safety drivers later in the year, once barriers have been installed to separate the front and rear seats. "We'll also be re-introducing rides with a trained vehicle operator, which will add capacity and allow us to serve a larger geographical area," the Waymo boss added. You can read more on what Waymo is doing to keep its vehicles safe during the Covid-19 pandemic here.
Introduction of The GearBrain, The First Compatibility Find Engine for Smart Devices www.youtube.com
From Your Site Articles
Related Articles Around the Web
Like GearBrain on Facebook