As we recently wrote about, the Withings Sleep makes for a good sleep tracker, giving you plenty of data without the need to wear an uncomfortable smartwatch or fitness tracker at night.
But the Withings device can do much more than track your sleep quality, heart rate and snoring. Because the Sleep knows when you get in and out of bed — and because it can connect to the If This Then That (IFTTT) smart home automation platform, the tracker can interact with many of your connected devices.
Read More:
For example, through IFTTT the Withings Sleep can be configured to switch the hallway and bathroom lights on when you get up in the night (to a predetermined color, temperature and brightness), then switch them off again when you get back into bed.

IFTTT applets for the Withings SleepGearBrain
It can also fire up a web-connected coffee machine and adjust the thermostat when you get up each morning, or mute your smartphone, switch off entire rooms of smart plugs, lower the temperature and start the dishwasher when you get into bed.

Here are some of the IFTTT applets I've been using with the Withings Sleep over the past couple of weeks, along with suggestions of the kind of applets you could make for yourself.
My first thought was to use the Withings Sleep as an on/off switch for different lighting scenes in my home. I have a Philips Hue LED light strip in my bedroom which emits a warm glow, flooding my room with soft orange light to read by in the evenings, while acting as a sunrise simulation to wake me up in the morning.
To further automate this system, I created a series of IFTTT applets which control the light strip in different ways, depending on what time I get in and out of bed.
The first applet, below, is set to turn the light strip to a scene I created in the Philips Hue app called Bed Time. This is a soft, warm glow which is just bright enough to read with at night. The applet switches to this scene when I get into bed, as sensed by the Withings Sleep under the mattress, but only between the hours of 20:00 (8 pm) and 23:00 (11 pm).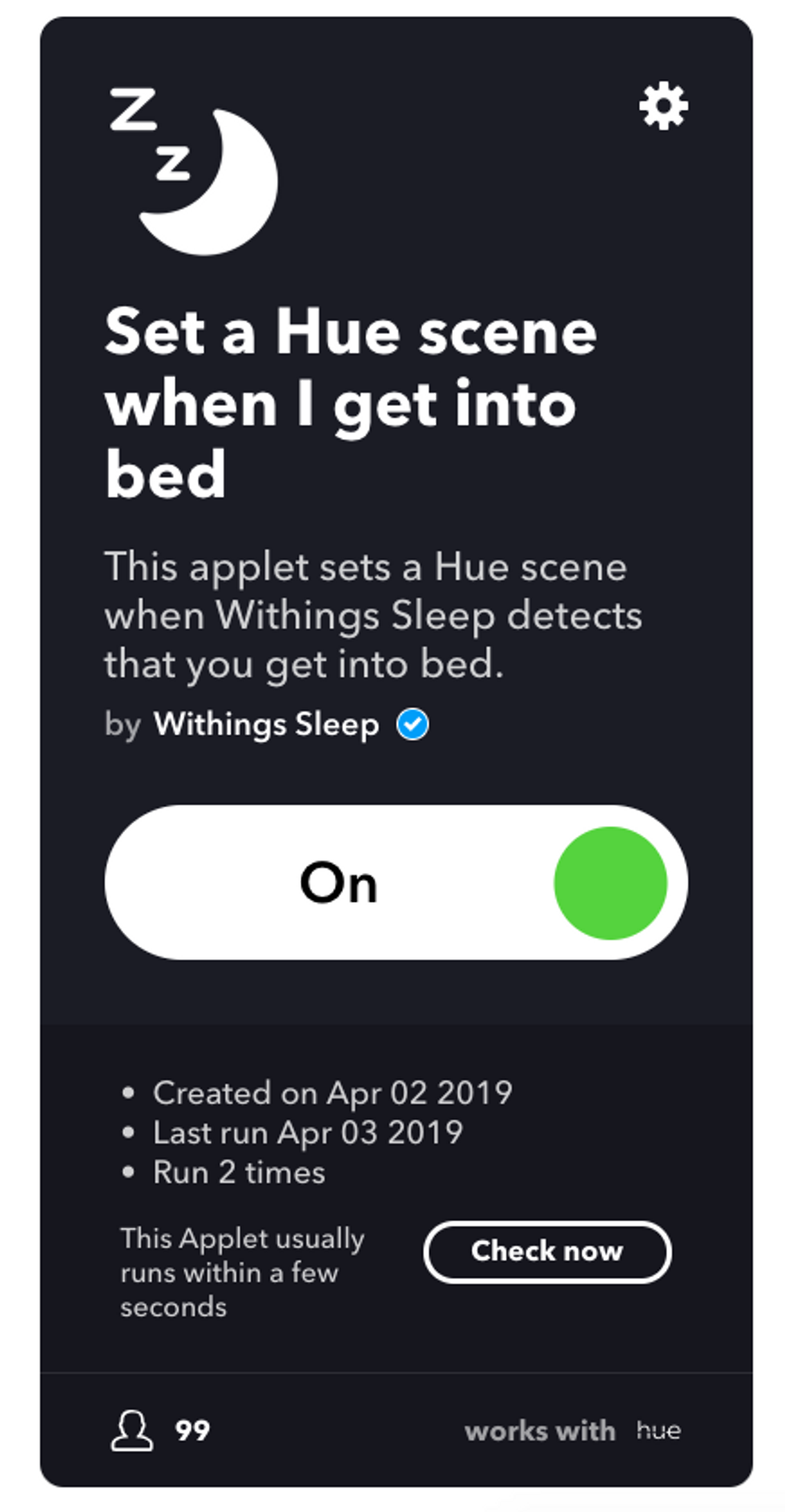 IFTTT applets for the Withings SleepGearBrain
Any earlier or later, and the light will do nothing. This means it won't illuminate the room unnecessarily if I have a nap or sit on my bed during the day, and the reading light won't come on when I get into bed late.

Next, I created an applet which switches the bedroom light to a very low setting — a default Hue scene called Night Light — when I get out of bed during the night, maybe to go to the bathroom, or get some water. This applet is configured to start at 23:00 (11 pm) and end at 07:00 (7 am), which generally covers the hours of nighttime darkness throughout the year. It may need adjusting a little in the winter, with the end time extended to 08:00 (8 am) to account for darker mornings.
A natural extension to this applet would be to have it control smart lights in the hallway and bathroom, but that isn't something I currently have in my space.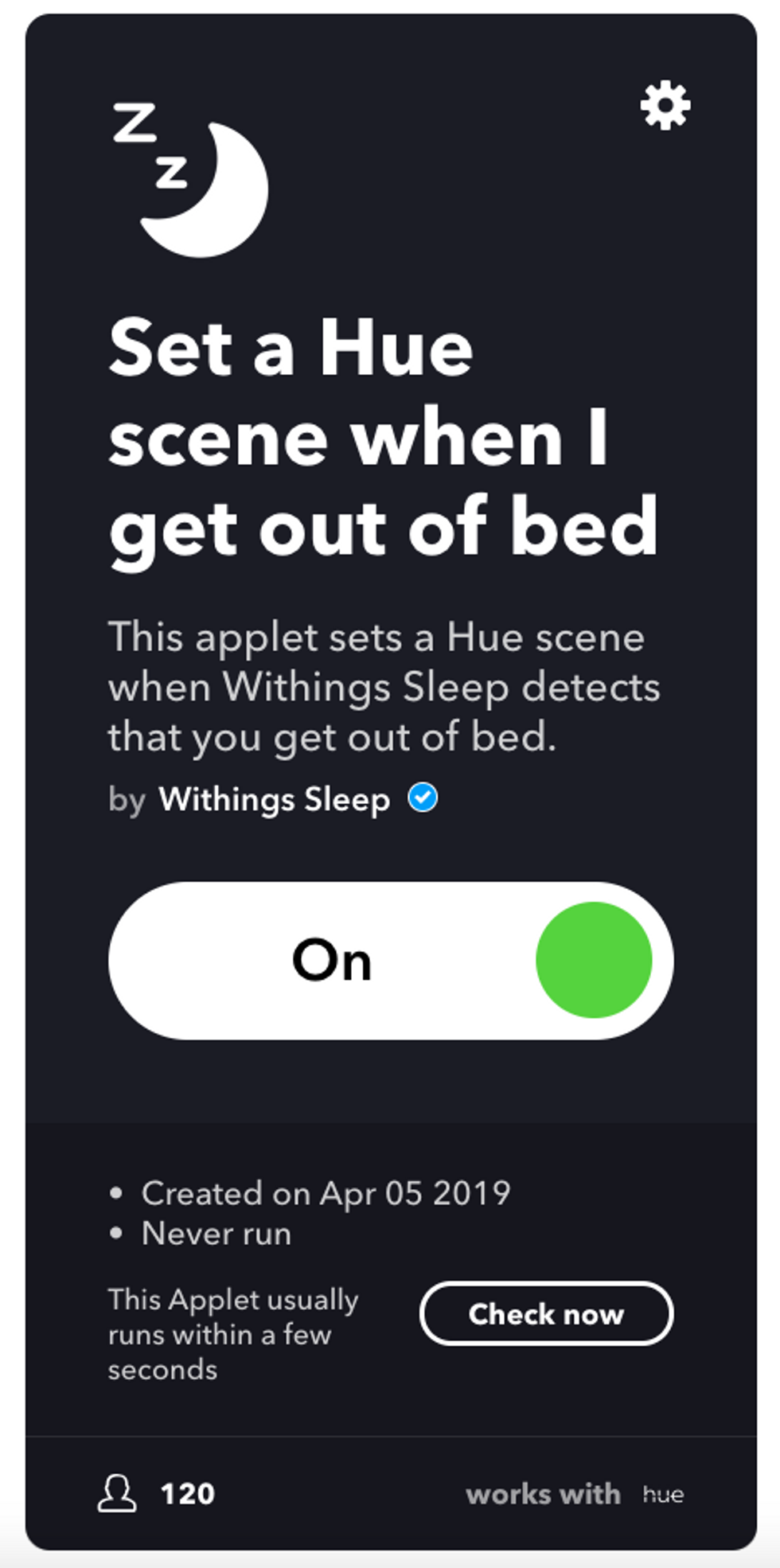 IFTTT applet for controlling Philips Hue lights with the Withings SleepGearBrain
The third IFTTT applet I created works in partnership with the previous one. This turns the Hue lights off again when I get back into bed — but only during the night. That way, it does not interfere with the first applet, which switches on a reading light when I get into bed earlier in the evening.

This applet is set to switch the light off when I get into bed between 23:00 (11 pm) and 06:00 (6 am). That way, when I return from the bathroom at night, the night light which automatically came on with the previous applet will switch off again.
What else can the Withings Sleep control through IFTTT?
Smart lighting was an obvious starting point for me, and while I focus on Philips Hue (because that's what I own) these applets can also be set to work with lighting from Lifx and Wiz. You could also create an applet to control a smart plug attached to a lamp, if that solution works better for your home.
Beyond lighting, you could create an applet to adjust the temperature of your Nest, Tado, Honeywell or Netatmo smart thermostat. Ideally, you would have the temperature lower when you get into bed, then increase again in the morning if needed.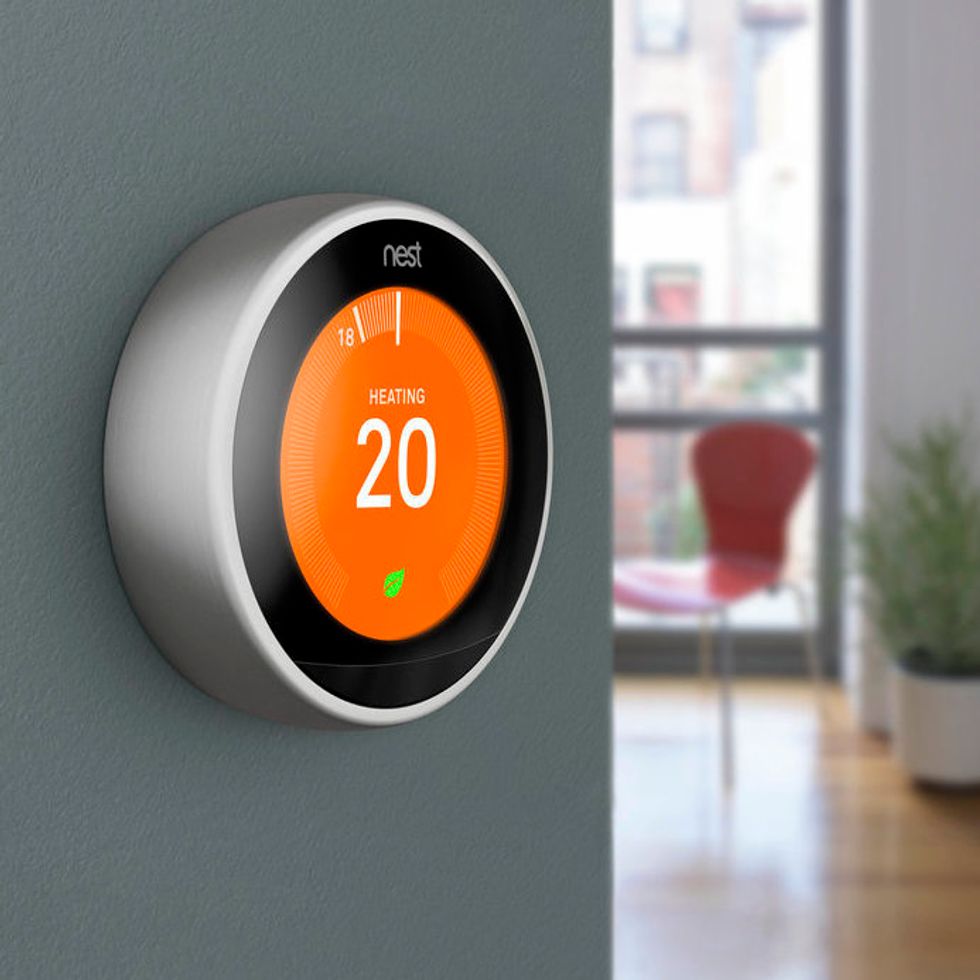 IFTTT can lower your Nest thermostat as you get into bedNest
Similarly, you could use a smart plug to have a heater, fan or dehumidifier switch on and off as you get in and out of bed.

The Moodo air freshener also links into IFTTT, so you could set an applet to emit a certain fragrance when you wake up, or when you get into bed each day.
Then there's the WeMo Coffeemaker, which with a bit of iFTTT magic can automatically switch on and start making your first coffee of the morning when you get out of bed. Be careful to set this for a certain time frame, otherwise you'll be brewing coffee every time you get up for the bathroom, which certainly won't help with your sleep.
Lastly, several smart home appliances offer IFTTT support. This means you can set compatible dishwashers to switch on when you go to bed, or have an iRobot Roomba robotic vacuum cleaner get to work downstairs when you wake up in the morning.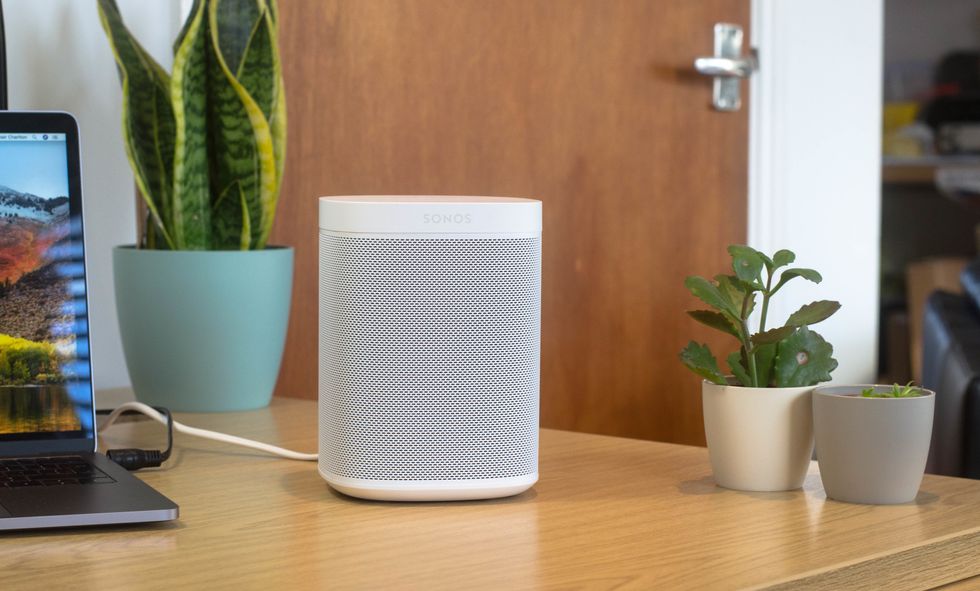 The Sonos IFTTT applet can start a playlist as you get into or out of bedGearBrain
Finally, someone I know suffers from tinnitus which means they struggle to sleep without an ambient sound playing in their room to drown it out. After some quick research, I discovered this could be automated with a Spotify playlist of ambient sounds (rainfall, distant storms, that kind of thing), and the Sonos IFTTT applet, which starts the playlist when the Withings Sleep detects someone laying on it.

So there you have it. After a bit of experimentation with IFTTT (and providing you have all of the relevant smart devices to go with it) the Withings Sleep can do much more than track your sleep — it can turn your bed into an automated smart home controller, too.