Wyze, the Seattle-based smart home company with a habit of aggressively undercutting the competition, has launched a smart door lock.
Called the Wyze Lock (no surprises there), the new product costs $89.99 plus shipping, and is available through an early-access program in the Wyze app today, December 3. For anyone who isn't already a Wyze user, it'll ship from February 2020.
Read More:
At that price it is cheaper than options from Yale and August, but doesn't undercut them in quite the same way its $7 bulbs and $20 camera does.
The lock works like many others, in that it fixes to your existing deadbolt and uses Bluetooth and Zigbee connections to unlock automatically when you arrive home.
Wyze includes a gateway (or hub) with the lock which plugs into a nearby wall outlet and connects to your Wifi router, then wirelessly connects to the lock.
The company also offers a system which, once calibrated, understand the position of the lock and whether the door is open, closed, or if it has been left ajar.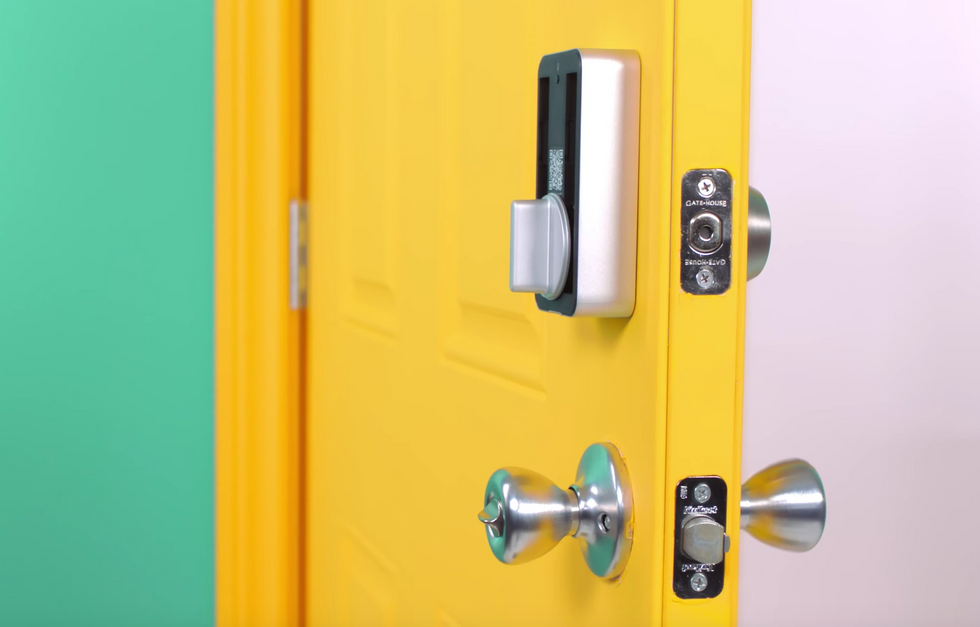 The lock attaches to your existing deadboltWyze
That way, the lock knows to automatically close when you shut the door, and won't mistakenly lock when the door is still open. Other smart locks can do this too, but some require an external sensor to understand the position of the door.

The lock taps into the same iOS and Android app as all of Wyze's other smart home devices, and from there you can control the lock and monitor its status. Alternatively, it will automatically unlock when your smartphone is detected nearby.
As well as unlocking when your phone is close, you can unlock the door from inside by speaking to Alexa or the Google Assistant - and a PIN is required to prevent someone shouting from outside to unlock the door. The lock uses end-to-end, 128-bit encryption to safeguard it from hacking, and Wyze says: "Your deadbolt stays as secure as it was before."
Four AA batteries are used to power the lock, which Wyze says should last for six months of regular use before they need replacing or charging.
While the lock is available now, Wyze says an optional wireless keypad will go on sale in February 2020. This is designed to be mounted outside and next to your door, allowing visitors to unlock the door by entering a code.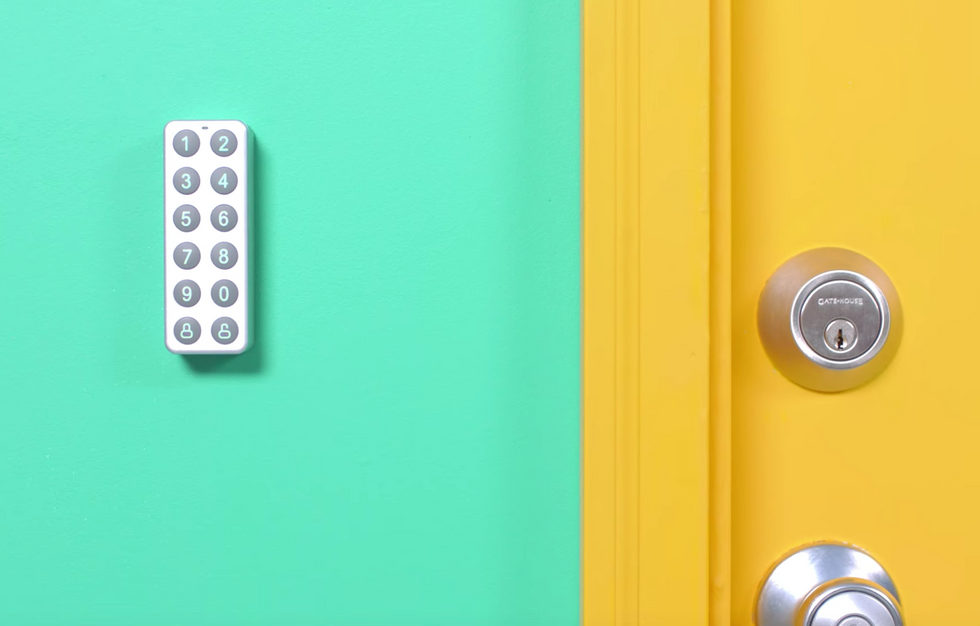 The optional Wyze Lock Keypad is coming in FebruaryWyze
The Wyze app is used to create time- and date-based codes, which can be given to visitors. That way, if a cleaner is expected between 12 and 2pm on Tuesday, you can give them a code to let themselves in, but which will only work during that time slot. The keypad works with Bluetooth and is powered by two AA batteries which Wyze says should last between four and six months, depending on the ambient temperature outside your door.

As per Wyze's installation video, the lock is designed to work with a range of different tailpieces (that's the metal rod from the deadbolt), so it should be compatible with most doors secured with a thumb latch.
All of this looks good so far, but we will be interested to see if Wyze can make a quality smart lock for $90, and if customers will be as keen to save money on something as safety-critical as a door lock, as they are on Wyze's cut-price smart cameras, sensors and light bulbs.