Like GearBrain on Facebook
OCTOBER 27 2017: STORY UPDATED WITH COMMENT FROM CLAPPING WALRUS LLC BELOW
We've all seen some spooky AR apps before — from the little known Zombies GO to the cute ghost hunting SpecTrek. This category of AR games seems good to go for Halloween. However, no app has come out on top yet as the best AR experience, besides Pokémon GO, of course. Zlife is fighting for that chance.

Clapping Walrus LLC recently announced its new immersive augmented reality game, Zlife. The app debuted on October 18: it's so new there are only ten downloads and two reviews on Google Play right now — nothing on iTunes.
In Zlife, you attack hordes of zombies with an arsenal of different weapons and tools. Think "The Walking Dead," and you can get the idea. The game claims to be multiplayer, however, there just aren't enough downloads to test that yet. Even the leaderboards are virtually empty.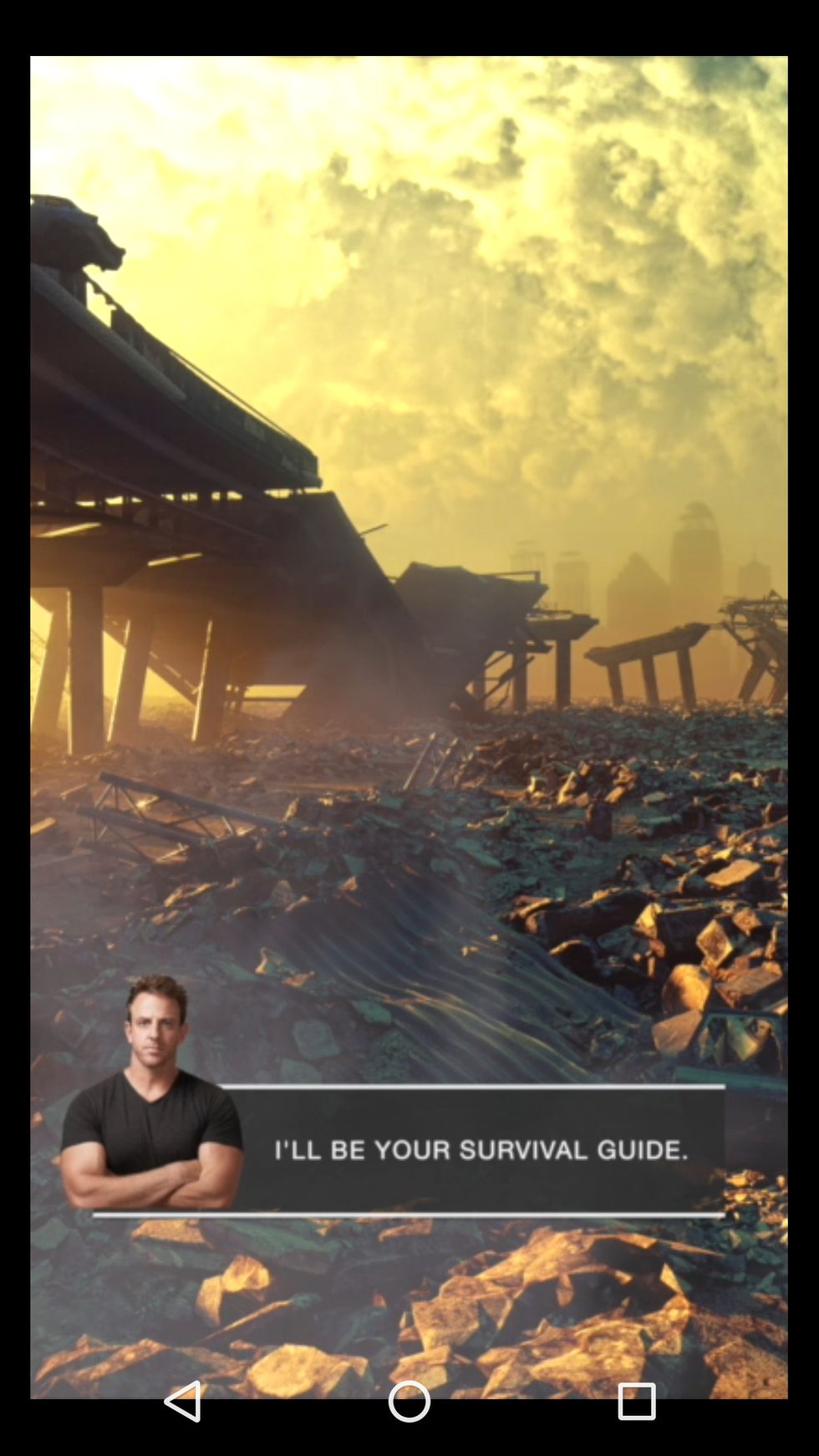 Don't worry, you get help navigating the zombie apocalypse in ZlifeZlife
While taking inspiration from Pokémon GO, Zlife also has a unique feature that allows users to transport to different locations for multi-player battles.
The actual gameplay though? We had a bit of a different experience. For one, the graphic design could use some sprucing. When you first open the app, you're faced with a cinematic introduction. I didn't mind that prelude, but it reminded me a lot of "The Walking Dead" opening sequence — which feels unoriginal.
Next, you're given a quick gameplay spiel by some buff dude, then left to kill your first two zombies. Tap the zombies to stab them and be mindful of your health. There's a little medicine box to the lower right hand side of the screen if you're running low on health. Plus, you can purchase more medicine in the store.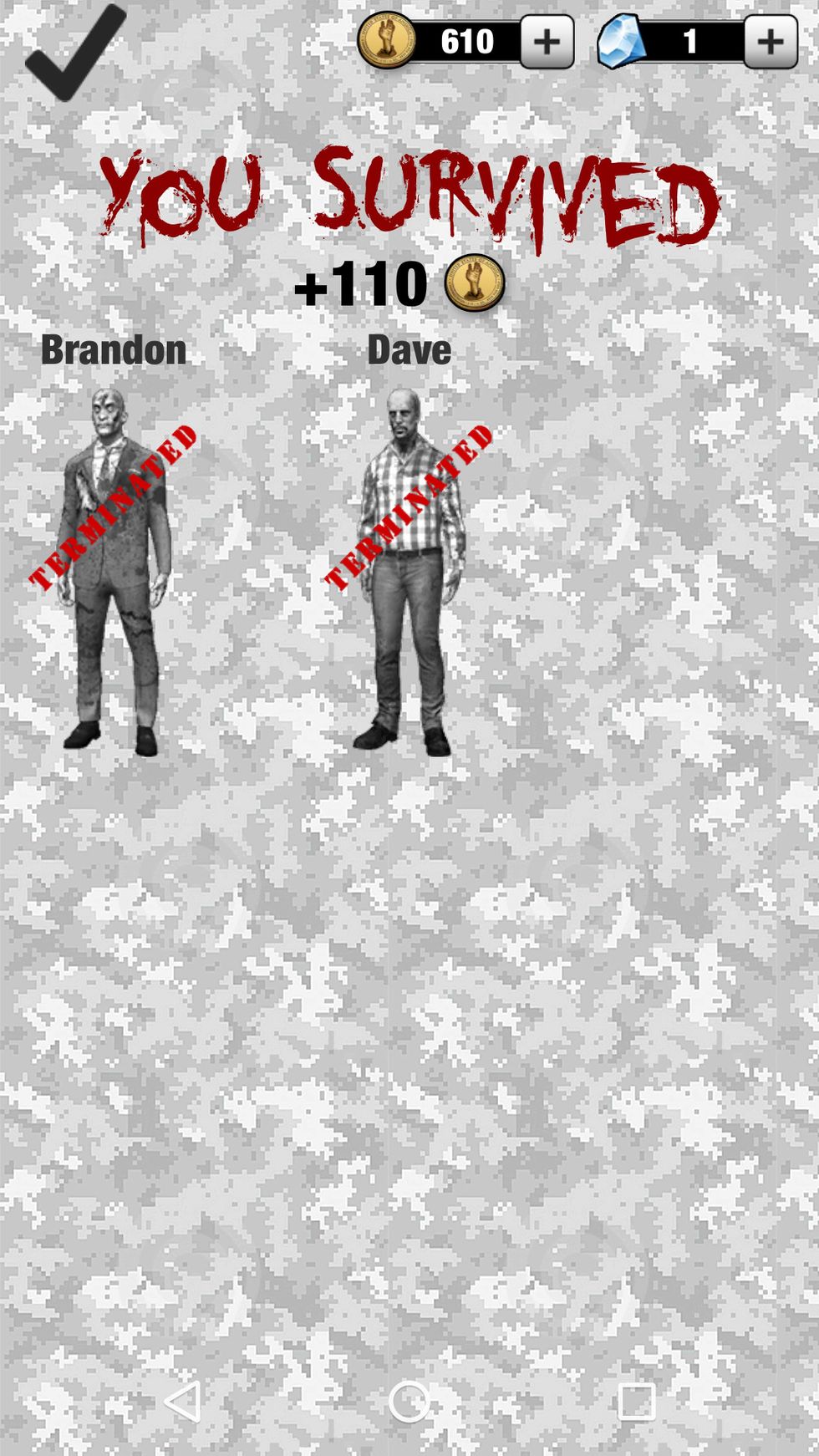 When you first load the game, you're given two zombies to kill.Zlife
After you kill the zombies, the app takes you to a "You Survived" screen with a very poorly made background. Collect your coins and tap the checkmark at the upper left hand corner to exit.
Then, choose your avatar — there are just two options — and your username. The same buff dude from before tells you your first mission, and off you go. Complete your missions for coins and gems while collecting all your zombies. "There are even different lists — one of which is called "Zlebrities," with zombies you can hunt. One is weirdly named Hitler, which we found super creepy and is almost a reason to avoid this app entirely.
We asked Clapping Walrus' co-founder Josh Davis by email about this rather unusual choice of name, and he responded that "...under further consideration, we've decided that having Hitler being labeled as something similar to a celebrity may not be the best choice of words and we'll be swapping the name out for something different."
Within 12 hours of GearBrain contacting Davis, game makers pulled the Hitler character, renaming it "Dictator."
"An update on our last update, we've removed the name Hitler from the game which should be visible immediately," said Davis by email.
As for the gameplay, that's pretty decent. However, I wonder what its similarities are to the new Walking Dead game coming out. They're described as pretty much the same concept — except one has corporate backing.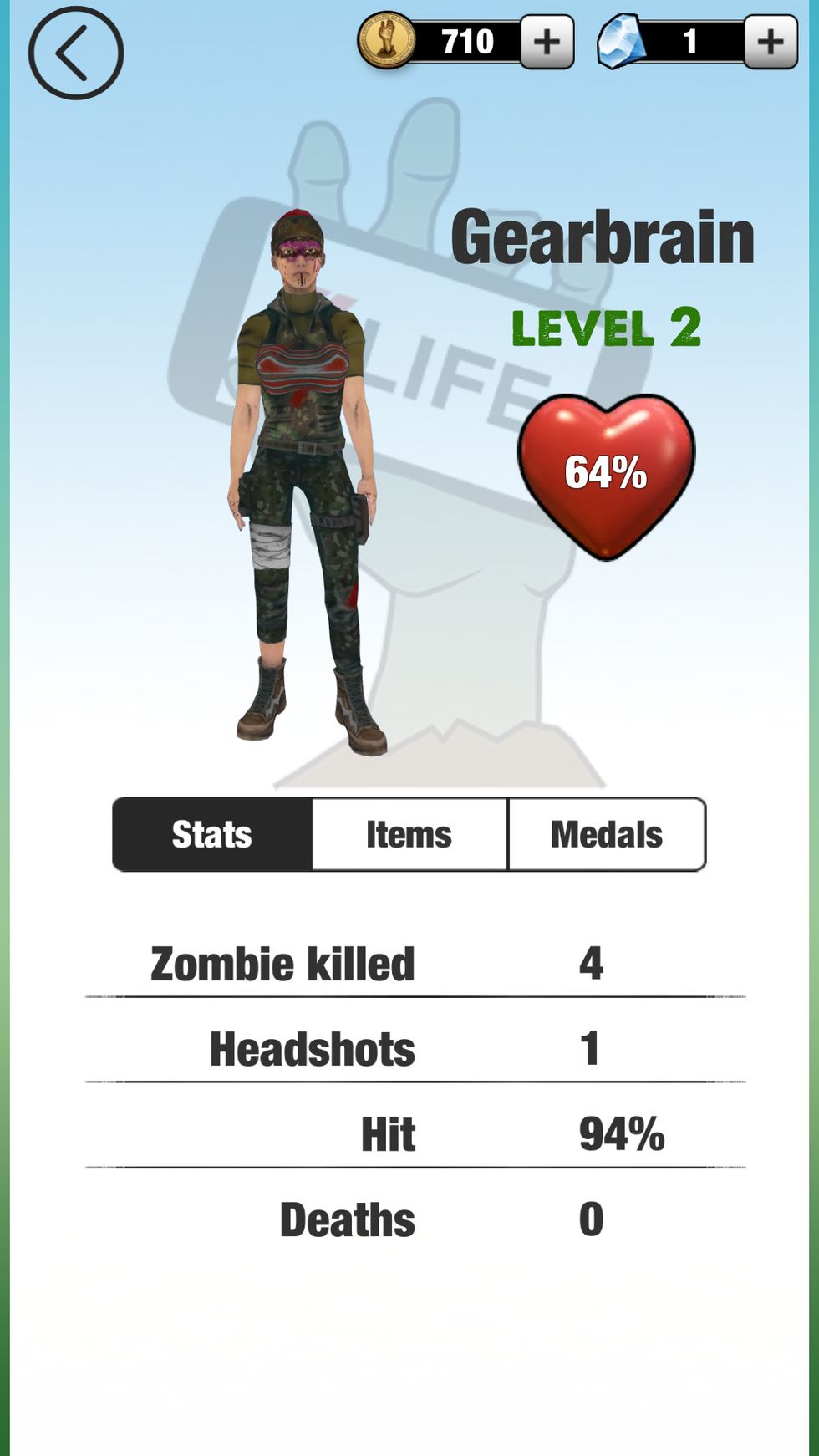 As you play you earn coins for the number of zombies killed.Zlife
But Clapping Walrus clearly wants to put their mark in the sand. "Next level gaming innovation in the form of 'AR' will change the way audiences see, feel and experience things," says its co-founder John Davis on YouTube. "With 'Zlife', players are immersed in a brand new zombie adventure that is not only exciting, but entertaining for teenagers and adults to gather at parks, homes or anywhere and fight zombies together."
Pros: Clear instructions, non-glitchy AR and good gameplay.
Cons: Entry-level graphics, an overwhelming interface and the 80 percent chance you'll get bored quickly.
Like GearBrain on Facebook