1More earbuds are considered true wireless devices, which means they don't have a wire to connect between the two separate earbuds. Over the years we've tested a couple of different pairs, both the 1More ComforBuds and the 1More Stylish True.
The earbuds differ in how they're designed, and they also have different strengths as well even as both retail for under $100. How to choose the right pair for you? Here are the details about each pair.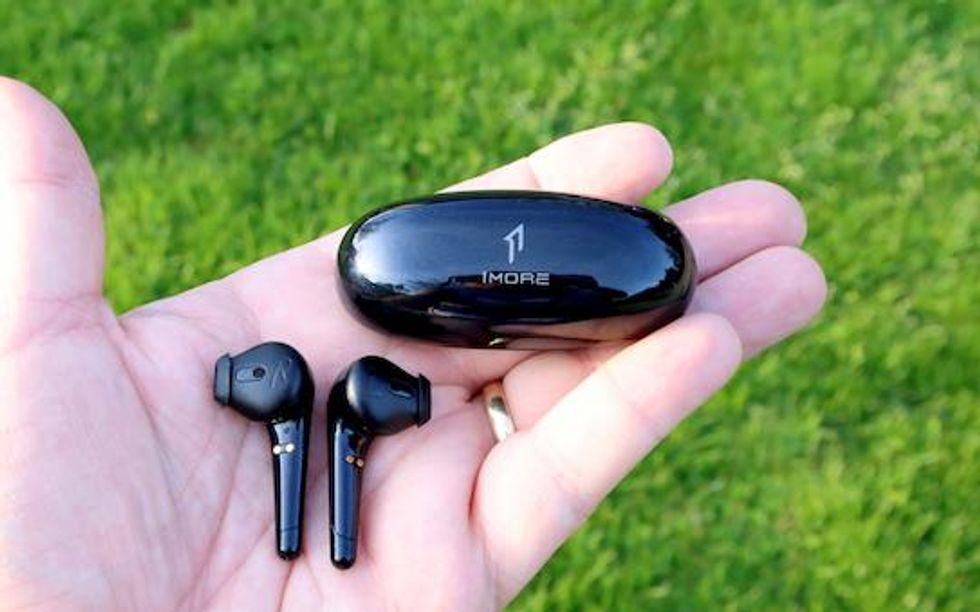 1More ComfoBuds have environmental noise cancelling Terry Sullivan/GearBrain
1More ComfoBuds

These earbuds are shaped with long stem, and both are sweat and water resistant.
Each earbud has a sensor, so the audio will pause when you take them out, and start again when you put them back in your ear. The exterior of the earbuds can also control play and pause feature, and also increase and decrease volume.
Battery life is fairly low on these, with them only able to hold four hours of audio playback on their own — but 18 in total with the case.
Sound quality in our testing was good, and we could hear very subtle sounds including a scratch on a metal slide and a singer breathing before singing a note. Bass was not fantastic, but that may be in part because the earbuds don't sit very deeply into the ear.
There are four microphones, and a feature called environmental noise cancelling which can help to reduce sound around you while you're making a call.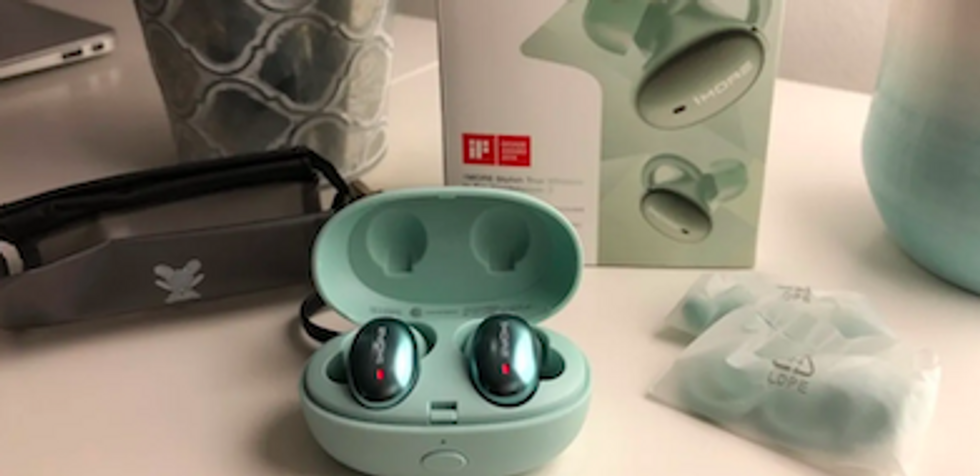 The 1More Stylish True Wireless earbuds can grab a fast charge of three hours in just 15 minutes of charging GearBrain
1More Stylish True

The 1 More Stylish True earbuds are a more stylish-forward option as compared to the 1More ComfoBuds, short earbuds that sit like large beans in the ear and are finished with a metallic shine.
These come with extra earths as well as two pairs of O-hooks which help to get these sit more firmly in the ear.
Battery life is a bit better on these, with the earbuds able to hold 6.5 hours, and up to 24 hours when it includes the charger. You can also grab a fast charge of three hours by putting them in the case for three hours.
The earbuds sound quality was fun on the 1More Stylish True, but we did find them a bit thin and tinny — and like the 1More ComfoBuds we didn't find they produced a deep bass sound. They do have noise cancellation and that feature worked very well.
Price
You can pick up the 1More ComfoBuds for $60 in either black or white. And you can pick up the 1More Stylish True on sale for $70, marked down from $100, and in black, yellow, green and pink.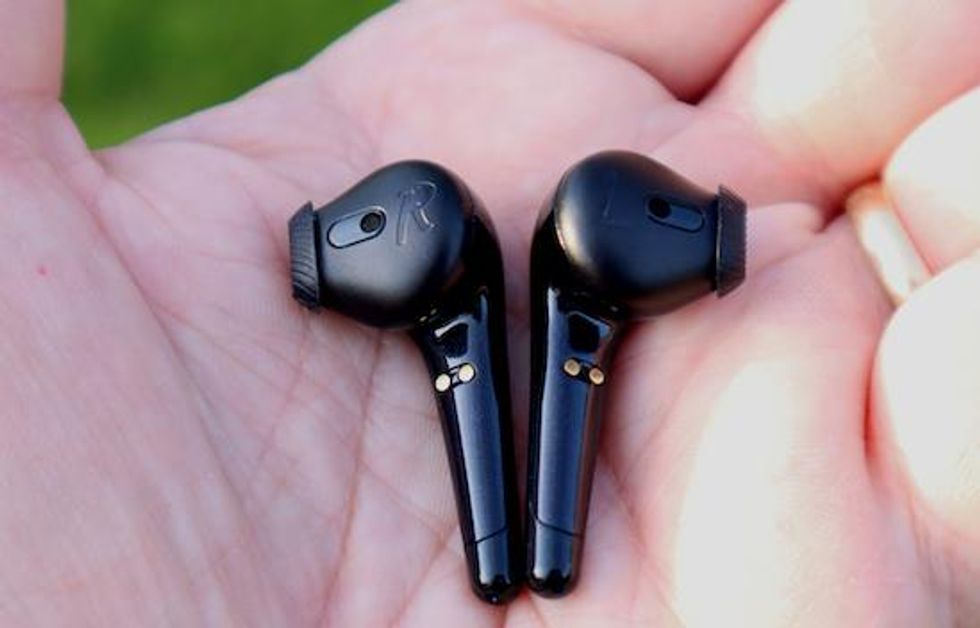 The 1More Stylish True Wireless earbuds are just $60 Terry Sullivan/GearBrain
Which one is right for you?

With the two sets of earbuds just $10 a part in price (with the Stylish True on sale), the cost is less of a factor when choosing between them. Each is designed very differently with one that's squat and round, and the other featuring a long stem.
The sound on both is pretty solid, although neither had strong bass. But the Stylish True have a longer battery life — 24 hours with the case as compared to the 18 hours with the ComfoBuds. The Stylish True also come in many more different options — pink, green, yellow and black as opposed to just white and black for the ComfoBuds.
If looking for something that's more design-friendly — and you want something with a longer battery life — the Stylish True may be worth considering. But if you're looking to save a little bit more money, the ComfoBuds may be a choice to consider.