Like GearBrain on Facebook
By sticking to its normal yearly update cycle, Apple will see the iPhone leap-frog its competitors to dominate the 5G market, despite arriving more than a year after rivals Samsung and Huawei.
This is the prediction of Strategy Analytics, a market analytics firm which believes the iPhone will account for more than 80 percent of the global combined 5G phone shipments of Apple, Samsung and Huawei by the end of 2020.
Read More:
Apple is expected to announce new iPhones in September, as it has done annually for most of the iPhone's life, with three new models likely. It is predicted that all of these will be compatible with 5G networks, for dramatically faster web browsing and download speeds.
Although arriving more than a year behind its rivals, this is a tried-and-tested plan of attack for Apple, which was also around a year behind the competition when launching 3G and 4G handsets, with the iPhone 3G and iPhone 5S respectively.
Ken Hyers, director at Strategy Analytics, said: "It may seem counterintuitive that Apple, which currently has no 5G phones in its portfolio, will be able to pass current 5G market leaders Samsung and Huawei. But with three new 5G models coming next year, Apple merely needs to match its current upgrade rates for newly introduced iPhone models to take the lead next year."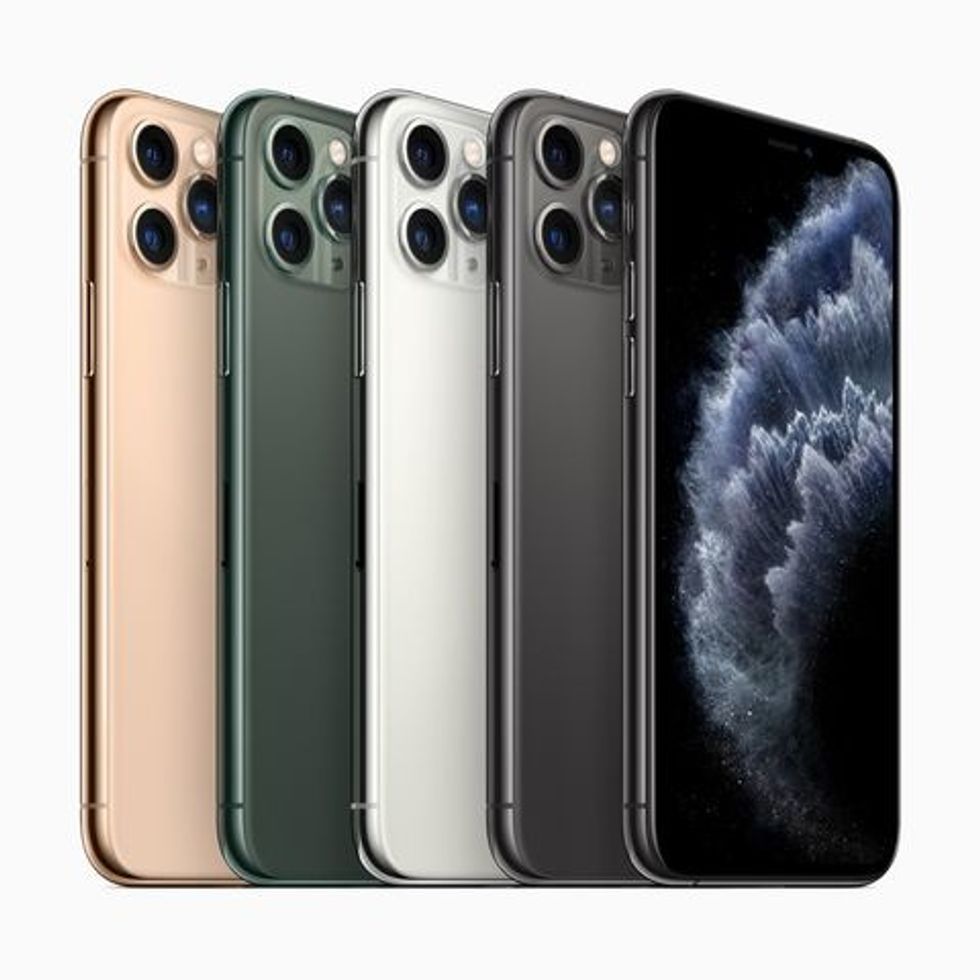 The iPhone 11 is expected to be replaced by a 5G model in 2020Apple
Samsung is currently the "undisputed leader" of 5G phone sales globally, said Strategy Analytics, and, although Apple is expected to quickly take the lead by the end of 2020, Samsung will be the long term leader, the research firm predicts.

Hyers added: "As more markets cut over to 5G, Samsung will capture the majority of that share by virtue of its dominance of the overall smartphone market and a broader portfolio of 5G devices across more price bands."
As for Huawei, it is predicted that its global 5G sales will struggle (despite doing well in its native China) due to the ongoing sales ban in the US.
The three models of 5G iPhone are expected to replace the iPhone 11, 11 Pro and 11 Pro Max. However, Apple analyst Ming-Chi Kuo, has said that Apple will release a new cut-price iPhone SE in the first half of 2020. Although Kuo has not addressed whether this phone will be 5G compatible or not, Apple is not expected to add that capability to this specific model.
Samsung Galaxy Note 10+ Plus (5G) Single-SIM SM-N976B 256GB Factory Unlocked 5G Smartphone - International Version (Aura Black)
From Your Site Articles
Related Articles Around the Web
Like GearBrain on Facebook