Amazon has launched a new feature for its Echo smart displays and speakers, allowing up to seven people to join a group video or audio call.
Announced back in September, the feature is rolling out just in time for families and friends to keep in touch over the holiday period.
Read More:
The feature works with audio calls across all types of Amazon Echo smart speaker or display, and can also be used to create a video chat between users of Echo Show smart displays with integrated cameras.
Once set up, all you need to do is say something like: "Alexa, call my family," and the call will be made.
To get started you need to create a group of contacts in the Alexa app, then give that group a name. If you call the group 'my family', it's simply a case of asking Alexa to call that group for everyone to be invited to join the video or audio chat.
How to set up a group call with Alexa
All you have to do is follow these instructions:
Open the Alexa smartphone app for iOS or Android
Tap on the Communicate button in the lower-left corner
Now tap on the person icon in the top-right corner
Tap on Add New, then Add Group
Tap on the Enable button to switch on the new group calling feature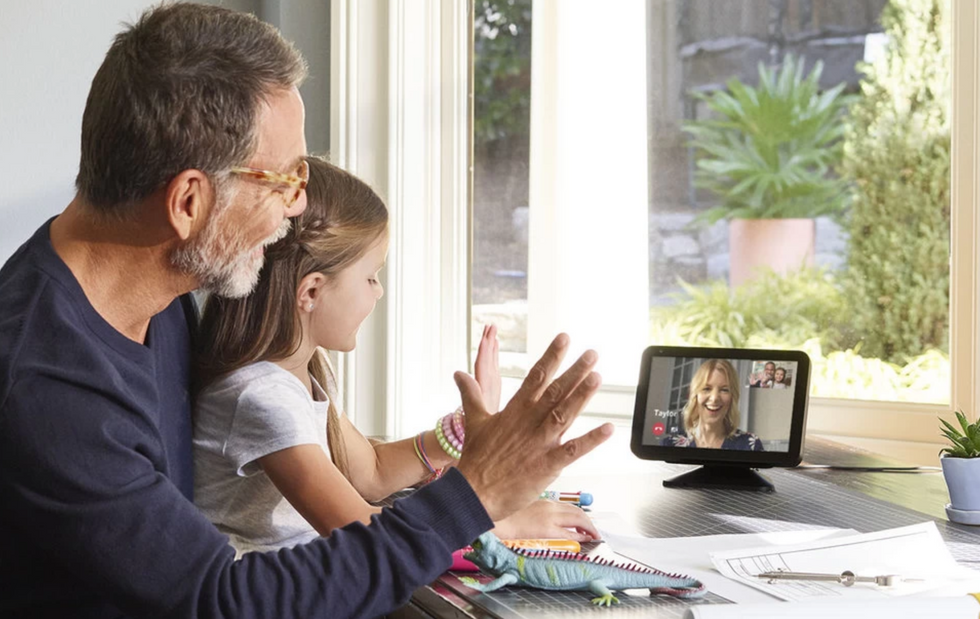 The feature arrives just in time for the 2020 holidaysAmazon
You will now be shown a list of your Alexa contacts. Tap the checkbox next to all those you want to add to the group. Up to six can be added, with you being the seventh member of the group.

Now tap Continue at the bottom of the screen, give your group a name (something like 'my family', 'my friends', or 'my colleagues' works best. Make sure it's an easy group name to say and hear, as it's the name Alexa will use to establish the group call. Everyone in the group will see its name, so make sure you call it something appropriate…
Once you have created the group, it will be listed at the top of your Alexa' app's contacts list, ready to be called.
To make the call, just say: "Alexa, call [group name]". You can call the group from your Echo smart speaker or display, or from the Alexa app itself.
Alexa group calling is available from December 18 in the following countries:
Austria
Australia
Brazil
Canada
France
Germany
India
Ireland
Italy
Mexico
New Zealand
Spain
United States
United Kingdom
Check out The GearBrain, our smart home compatibility checker to see the other compatible products that work with Amazon Alexa enabled devices.
Echo Show 5 -- Smart display with Alexa – stay connected with video calling - Charcoal