Like GearBrain on Facebook
The Alexa voice assistant can be used to send SMS text messages, either via the Alexa smartphone app, or by speaking to the Amazon assistant.
This ability arrived back in January 2018 and means Alexa is capable of sending text messages to any mobile phone in the world. Previously, she could only send messages to your contacts who had the Alexa app installed on their smartphone.
Read More:
Text messaging through Alexa is available only through the Alexa app for Android for now, and there's no word on when the feature will come to iOS – although with the HomePod sending iMessages, we doubt Apple will let this happen any time soon.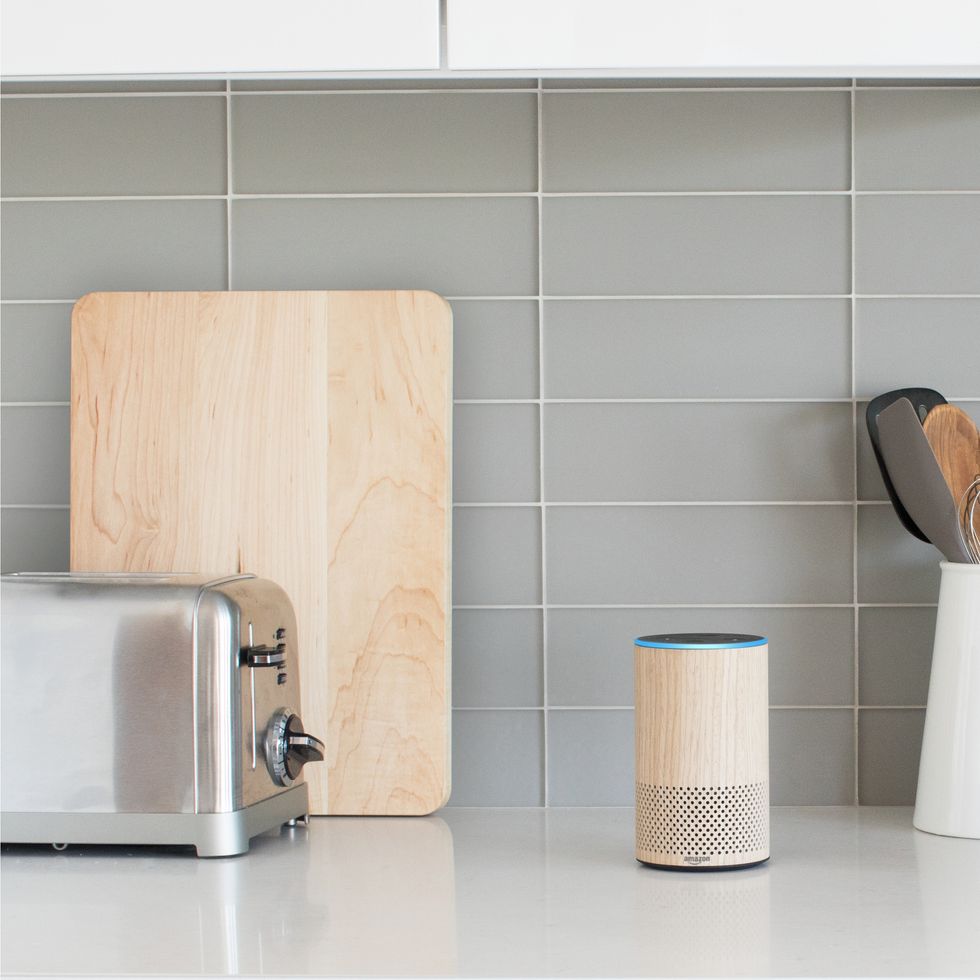 Send text messages with your voice from the kitchen – or wherever you have your EchoAmazon
When you say: "Alexa, send a message," the assistant will try to send it via the Alexa app by default, before suggesting to send a regular SMS if the recipient doesn't have the app installed. However, if you ask to "send a text", Alexa will send a regular text message to the contact of your choice.
Text messaging is available on all Amazon Echo devices and those which support Alexa messaging and calling – this means the Sonos One and other non-Amazon smart speakers will not get the feature, as it cannot currently make calls to Echo devices.
To set up text messaging with Alexa:
Ensure you are running the Alexa app on an Android device – iOS is not yet supported
Tap on the speech bubble icon at the foot of the app to open the Communicate page
Now tap on the Message icon
If you are new to Alexa, the app may now ask for permission to access your phone's contact list. Once you grant permission, the Alexa app will then show a list of contacts who are both in your phone, and who have an Alexa device, or have the Alexa app on their phone.
Once you have done this, you can continue to send a message by tapping on the contact's name and typing it out. Or you can speak to your Alexa device, saying: "Alexa, send a message to [name]." The message will come through to their Alexa assistant and the app on their phone.
However, if you say: "Alexa, send a text" it will send an SMS to the contact's phone number, not their Alexa app.
When a message is sent to your Alexa device, the light ring will turn yellow. To listen to the received message, say: "Alexa, read my messages," and the assistant will read out whatever's new.
You should be aware that carrier charges apply, text-to-911 is not available, and MMS (picture messages) and group messages are not supported.
Check out these GearBrain guides to unlock new Alexa features:
Like GearBrain on Facebook