Like GearBrain on Facebook
Amazon has announced some changes to how Alexa works and the power requirements of its voice assistant.
Previously, to run Alexa a device needed at least 100MB of RAM and an ARM Cortex A-Class processor. But now, Amazon has made Alexa so lean that the assistant needs just 1MB of RAM and can run on a far less expensive Cortex-M processor.
Read More:
This dramatically lowers the barrier to entry for manufacturers looking to bring Alexa to simple devices like switches, light bulbs and sensors. In short, Alexa is about to appear much more widely across your smart home, not just in smart speakers and displays.
All of this is made possible because Amazon has made Alexa rely almost entirely on the cloud. All the hardware needs to do is recognize when the 'Alexa' wake word is said nearby, then open a connection to Amazon's server, upload what's said next, then let the server do the work.
Introducing Echo Studio - High-fidelity smart speaker with 3D audio and Alexa
A microphone is also required, of course, and a speaker would be helpful too, but not entirely necessary. You don't need a light bulb to tell you the light has switched on, for example, because you can see that for yourself.

Amazon calls the new approach Alexa Voice Service (AVS) Integration. By requiring far less processing power, adding Alexa to a device is much cheaper for manufacturers and means they can fit the assistant to smaller products, like the aforementioned switches and light bulbs.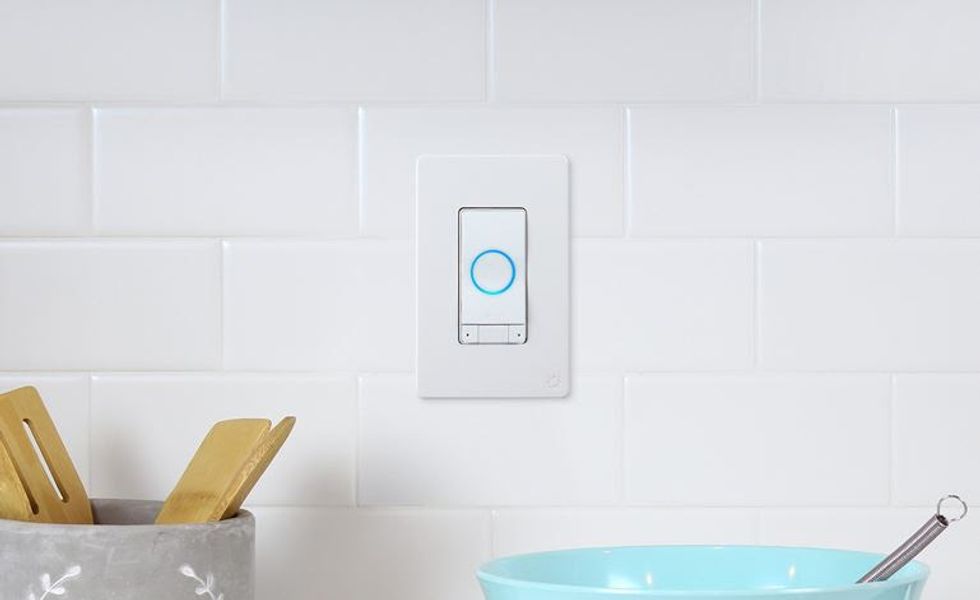 More switches like those from iDevices will get Alexa built in iDevices
Amazon said on its Web Services blog: "This helps device makers go to market quickly without worrying about writing complex security and connectivity firmware or managing the large device footprint previously associated with building Alexa Built-in devices".

This move also helps erode the difference between a device which is compatible with Alexa, and one which has Alexa built in. For example, a Philips Hue smart light bulb is compatible with Alexa - you can ask the assistant on your phone or a smart speaker to adjust the lights - but it doesn't have the technology baked in.
With the new, far lower power requirements, Alexa could potentially be built into each bulb (or into a Hue dimmer switch, or the Hue Bridge hub). That way, you could speak directly to the Hue devices to control them, instead of speaking to a different Alexa device, then wait a moment for the instruction to be sent to Amazon's server, then to the Hue server, and back to the Hue system in your home.
This should speed up the responsiveness of smart home devices, but also mean you can speak to them when you are out of earshot of more conventional Alexa devices, like Amazon Echo smart speakers and displays.
All of this adds up to creating the so-called 'ambient smart home', where you don't need to speak to a specific device to control something. Because you can be heard in every room, all you have to do is speak and your command will be heard and acted upon.
Check out The GearBrain, our
smart home compatibility checker
to see the other compatible products that work with Amazon Alexa enabled devices.
All-new Echo (3rd Gen) - Smart speaker with Alexa - Twilight Blue
Like GearBrain on Facebook