Like GearBrain on Facebook
Alexa now has more control over your smart lights, gradually increasing their brightness to simulate a sunrise each morning, and waking you up without an audible alarm.
This is a feature other smart home systems, like lighting from Philips Hue, have offered for some time, but integration with Alexa makes setting it all up particularly easy.
Read More:
This is because you don't need to dig into an app like you do with Hue. Instead, just say: "Alexa, wake me up at 6:30am with lights." The assistant will then wake you up by gradually turning up any smart lights you have associated to the same smart home devices group as the Alexa speaker you issued the command to.
Google Assistant was given the ability to control lights like this earlier in 2019, but in that case the functionality is more limited and only works with Philips Hue bulbs for now.
Introducing Echo Studio - High-fidelity smart speaker with 3D audio and Alexa
A second new feature given to Alexa this week is the gradual dimming of lights. With this, you can ask the assistant to set a sleep time and the bulbs will be gradually dimmed to total darkness over the duration of time you specify.

Thirdly, the updates now mean gradually dimming or brightening lights over a period of five to 59 minutes can be assigned to a routine.
So instead of Alexa just switching the lights on in the morning, you can integrate that action with a morning routine you already have setup, like one which has Alexa read out the news headlines and weather forecast, then adjusts the temperature of your thermostat.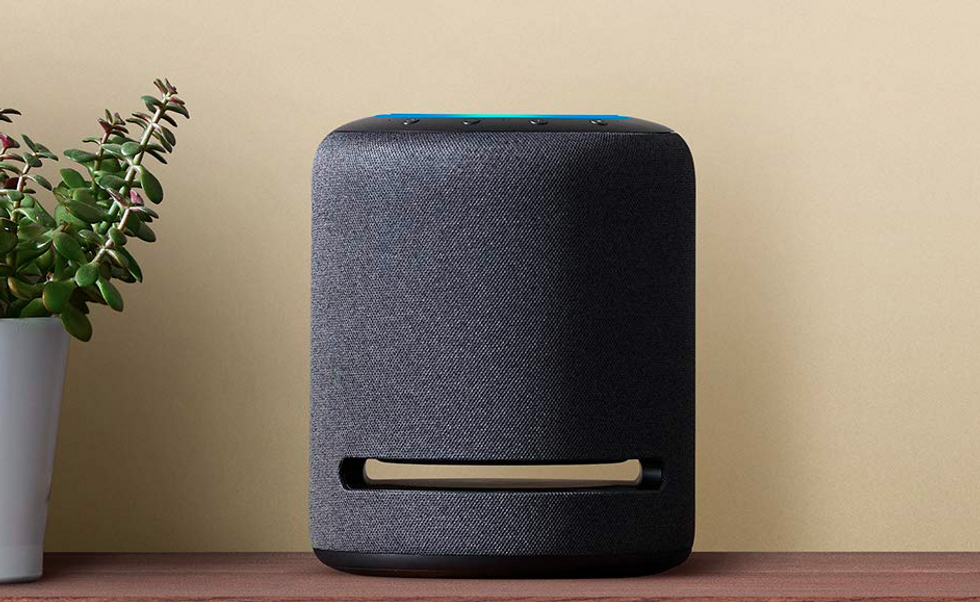 Alexa speakers can gradually brighten or dim smart lightsAmazon
For more on creating Alexa routines, you can read our guide here.

How to have Alexa wake you up with your smart lights:
Simply say: "Alexa, wake me up at [time] with [name of light]."
So if you have an Alexa-controlled smart light at your bedside, called 'bedside light', you can say: "Alexa, wake me up at 6:30am with bedside light."
Alternative, you can just say: "Alexa, wake me up at 6:30am with lights," but you will need to issue this command to n Alexa smart speaker in your bedroom. If you give the command to an Alexa speaker in the kitchen, it will gradually turn lights on in that room instead.
How to use Alexa to gradually turn off the lights at night:
Just say: "Alexa, set a 30-minute sleep timer with [light name]". Or, as before, you can just say "with lights" if you are speaking to an Alexa speaker in the same group as the lights you want to control.
How to integrate gradually light control in an Alexa routine:
Open the Alexa smartphone app
Tap on the icon with three lines to go to the settings menu
Tap on Routines
Select the routine you want to edit, then tap Add Action
For the Control device, pick the smart light you want to brighten or dim
Set the start and end brightness with the sliders
Tap on Ramp to Brightness
Set the amount of time you want the lights to brighten for
All-new Echo (3rd Gen) - Smart speaker with Alexa - Twilight Blue
how to speed up or slow down the way alexa speaks www.youtube.com
Like GearBrain on Facebook